New York Institute of Art and Design
Online
Last Updated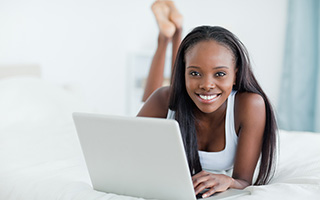 Get flexible and affordable online training to start your creative career path.
The New York Institute of Art and Design (NYIAD) offers convenient courses for fields that inspire real excitement and enthusiasm. You can learn marketable skills for the kinds of opportunities you truly care about. And you never have to set foot in a classroom. All of your learning can be done from your computer or mobile device—at a pace you choose.
Plus, you can try any course for up to 14 days—risk-free. (Within that time, if you decide the training isn't right for you, you can get a full refund for any reason.) And if you're a military veteran or the spouse of one, you may qualify for financial assistance.
So take a closer look at your creative career possibilities and begin moving forward. With NYIAD, you can start your training any time you want. Ask for more details right now!
---
Online Certificate Courses for Creative Careers
NYIAD offers a great variety of courses designed to help you begin a successful professional journey. Each course has been put together by experts with actual experience in the field. And many of these courses are recognized by organizations that offer professional certification opportunities.
In addition, every NYIAD student receives individualized support and feedback from a personal mentor. Your course will include lessons in text, audio, and video formats as well as relevant projects to complete. You'll even have the opportunity to learn valuable business skills as part of your online training.
Plus, you won't have to worry about any due dates. And you'll have up to a year and a half to finish your course. (On average, NYIAD students complete their courses in eight to 12 months.)
3D Modeling with SketchUp
AutoCAD
Creative Writing
Event Planning
Feng Shui Interior Design
Floral Design
Front-End Web Development
Graphic Design
Home Staging
Interior Design
Jewelry Design
Landscape Design
Personal Style
User Experience (UX) Design
Wedding Planner
---
Follow Your Strongest Creative Interests
With online training from NYIAD, you can start pursuing exciting opportunities in a field that you really enjoy. So use this moment to move a little closer to realizing your goals. Let NYIAD know that you'd like to receive additional information right away!
---
Click here to view the NYIAD cancellation policy.