Mildred Elley
New York · Massachusetts
Last Updated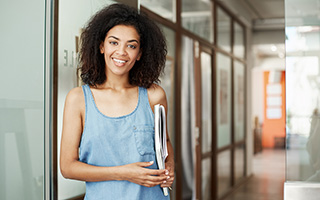 For more than 100 years, Mildred Elley has helped students like you acquire in-demand skills that lead to success.
In fact, this vocational school welcomes people of all backgrounds and sees each one of them as more than just a student. At Mildred Elley, students are considered professionals in training. That means you truly have the chance to achieve the kind of future you want. Can you picture the advantages of going to a school where your professional development is a top priority? Here's the kind of support you can get:
Individualized attention in small classes
Flexibility in your class schedule with day, evening, and weekend options
Hands-on opportunities to practice the skills you learn
Free tutoring and access to academic guidance, counseling, and other services
Lifetime assistance with job searches, resume writing, and interview preparation
Why not discover how earning a career-focused certificate or associate degree can transform your life? Ask Mildred Elley to get in touch with you right away to share even more details!
---
Mildred Elley Program Areas
---
Business Programs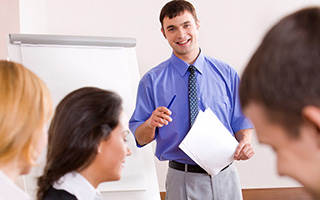 Take real action toward becoming a skilled and successful professional. At Mildred Elley, you can learn how to use common business software and expand upon your interpersonal and communication abilities. It's the kind of education that can make you an accurate and productive business pro in roles related to customer service, finance, accounting, and many other areas. It can even prepare you for opportunities in government or non-profit organizations.
Business Management
Business Technologies Specialist
Office, Project, and Event Management
---
Health Care Programs
Start preparing for a career sector that offers a lot of potential for making a positive difference. These programs are designed to help students develop practical skills and expertise for great vocations in the health care industry. Whether you want a role in a clinical or administrative area of the medical field, you'll have an opportunity to learn what you need to know in order to get started. Plus, the school's practical nursing programs are aimed at getting you ready for the NCLEX-PN licensing exam.
Clinical Medical Assistant
Medical Assistant
Medical Office Assistant
Practical Nurse (LPN)
Practical Nursing (LPN)
---
Paralegal Studies Program
Do you have an interest in the field of law? Do you want to start taking advantage of the good opportunities it offers without spending years in school? By studying to become a paralegal, you'll open new doors to a career that involves providing support in a law firm, corporate legal department, government agency, or other type of organization. You'll learn about performing legal research, drafting legal documents, consulting with clients, handling administrative tasks, and much more.
Advanced Paralegal Studies
---
Information Technology Program
Are you the type of person who loves to stay up to speed on the latest developments in computer hardware, software, or networking? Mildred Elley makes it possible to gain sought-after skills for good technology careers in a short amount of time. For example, you can learn how to provide user support and troubleshoot, maintain, repair, and safeguard networks and computer systems. This program can also prepare you for popular certification exams from Microsoft and CompTIA.
---
Beauty and Wellness Programs
Train for a career that lets you enhance the appearance or well-being of other people. You can channel your love of beauty into a cosmetology education that teaches you how to do things like style hair and perform manicures. Or you can explore the power of human touch by learning how to perform various techniques of therapeutic massage. Either way, the training is hands-on, including practice opportunities with real clients. And it's designed to prepare you for state licensing exams.
Cosmetology
Massage Therapy
---
3 Convenient Campuses in the Northeast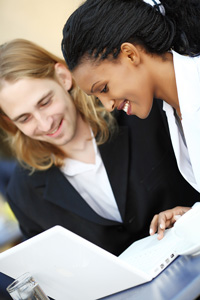 Whether you want to attend school in lower Manhattan, New York's capital region, or a vibrant community in Massachusetts, Mildred Elley has you covered. Each location is easy to access. And you'll be close to all kinds of successful employers, including several Fortune 500 companies.
New York
Albany
855 Central Ave
Albany
NY
12206
NYC Metro
25 Broadway
New York
NY
10004
Massachusetts
Pittsfield
100 West St
Pittsfield
MA
01201
---
Get Your Ambitions Moving in the Right Direction
Now is a terrific time to create real momentum behind your most important goals. So let Mildred Elley know that you're ready to receive additional information as soon as possible!
---
For program details and disclosures visit the Mildred Elley website http://www.mildred-elley.edu/disclosures