Trade Schools and Colleges in Wyoming
By Publisher
| Last Updated
Compared to post-secondary schools in many other places, colleges in Wyoming are often more affordable. Getting your higher education or vocational training in this region can help you take advantage of opportunities related to manufacturing, energy, construction, technology, health care, or other important industries.
---
Education & Training
Students who attend Wyoming colleges, universities, and vocational schools often have potential advantages that they may not realize.
Key Benefits of the Region for College Students
Personal safety: Wyoming has some of the lowest crime rates in the nation, ranking eighth and 12th for the lowest rates of violent and property crime, respectively.
Low student debt: Based on graduates of public and non-profit colleges in 2018, Wyoming had the eighth-lowest average debt level in the country, according to the Institute for College Access & Success.
Potential for clearer thinking and better decision making: The Environmental Protection Agency ranks Wyoming among the states with the least pollution. In addition to lower risk to your overall health, your brain may benefit. (Air pollution, for example, has been connected to impaired cognitive functioning.)
Costs
According to data for the 2017-18 academic year from the National Center for Education Statistics (NCES), average costs at public colleges and universities in Wyoming were well below the national averages. At four-year public schools, the average tuition and fees were $4,443 for in-state students and $13,731 for out-of-state students. The costs at two-year public schools were even lower. (Data was not available for private schools.)
When it comes to on-campus housing, the same NCES data indicates that the average cost of room and board at public four-year schools in the state totaled $10,043.
---
---
FAQs About Being a Student in Wyoming
Can I live affordably?
Based on statewide data, it costs a median of $411 per month to rent a studio apartment and $611 to rent a one-bedroom place. Overall, the cost of living in Wyoming is lower than the national average.
Do I need a car?
Some colleges in Wyoming offer on-campus housing, which reduces the need for your own vehicle. However, most people in the state do get around by car. Ridesharing is an option in many areas. And if you drive yourself, you can benefit from short commute times. In fact, the average commute time in Wyoming is about 33 percent lower than the U.S. average.
Some areas of the state, such as Cheyenne and Casper, have public transit options with discounted fares for students. The University of Wyoming also has a transit service with routes between its campus and certain places in Laramie.
Renting or sharing a bike may also be an option on some campuses or in certain communities.
Are there other resources I can benefit from?
You can search public library collections throughout the state using the WYLDCat online database. And the Wyoming State Library makes it easy to access and download a lot of free digital resources that can help with your studies or provide entertainment when you need a break.
---
---
Industry Information
Wyoming's economy is driven by more than its beauty and natural resources. It is diverse enough to support both blue- and white-collar jobs in a fairly wide variety of industries.
Fastest-Growing Industries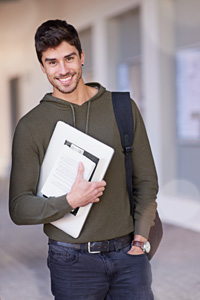 For the decade between 2018 and 2028, projections from the Wyoming Department of Workforce Services (DWS) indicate that the following sectors are expected to have the fastest rates of employment growth.
Electrical equipment, appliance, and component manufacturing (83.2%): Jobs related to making products used in the generation or distribution of electricity are expected to grow in number.
Machinery manufacturing (38.2%): This sector is geared toward the design and creation of products that use mechanical power and force to perform specific tasks.
Warehousing and storage (37.2%): Demand may grow for services that are critical for the logistical needs of manufacturers, distributors, and merchandisers.
Other information services (35.2%): In this sector, the focus is on publishing online content, storing and archiving information, or enabling people to find and retrieve information through the use of libraries or Web-based search tools.
Primary metal manufacturing (27.5%): This industry is all about extracting and refining metal from ore, scrap, or other raw or semi-raw materials as well as producing various metal alloys.
Careers Related to the Industries Above
Average Annual Wages
Production managers

Distribution managers

Welders

Writers

Metal fabricators
Other Key Industries
The Wyoming Business Council (WBC) says that the following industries are important to the state's present and future economy.
Agriculture: Several crops are grown and exported by farmers in the state, including wheat, corn, barley, and beans. Combined with other agricultural products, the entire industry supports the employment of nearly 19,000 Wyomingites, according to the WBC.
Information technology: In addition to the emerging potential of blockchain technology, the state is encouraging new and ongoing investments in data storage and processing facilities. Wyoming is a good region for data centers because of its relatively low risk for natural disasters like tornadoes and earthquakes.
Manufacturing: With its network of interstate highways, airports, and railroads, this state provides a good base of operations for a variety of manufacturers. As well as metal, machinery, and electrical components, companies in the state are involved in the production of things like beverages, medical equipment, outdoor products, and aircraft components.
Tourism: The WBC says that outdoor recreation in the state supports about 50,000 jobs. People visit all kinds of open spaces, including famous areas like Yellowstone and Grand Teton National Parks (which receive about 7.5 million visitors each year).
Wind power: Wyoming has enormous potential for the generation of clean energy. According to the WBC, large wind projects that have been proposed could generate enough electricity to power several million homes.
Careers Related to the Industries Above
Average Annual Wages
Power line installers

Network administrators

Machinists

Farm equipment mechanics

Tour guides
Career Information
A lot of the best job opportunities in Wyoming are related to the trades, business, and health care. Educational requirements are mixed, but post-secondary training is often needed for careers with the highest salary potential.
Job Growth
7% from 2018 to 2028
Job Openings
Yearly Average
Average Salary
(all occupations)
Population

Number of Employers

Key Industries
Agriculture, construction, information technology, manufacturing, tourism, wind power
Sources
Wyoming Department of Workforce Services
U.S. Bureau of Labor Statistics
U.S. Census Bureau
Wyoming Business Council
Fastest-Growing Careers
Based on DWS projections for the period from 2018 to 2028, the fastest employment growth is expected to occur in hands-on and health-related occupations. Specifically, the following occupations are projected to have the highest rates of job growth. Wages are based on 2019 Bureau of Labor Statistics (BLS) estimates for Wyoming.
Wind turbine service technicians (100.6%): Help with the repair, maintenance, and installation of huge outdoor devices that generate electricity from the power of wind. You may need to complete a short technical program.
Average yearly wage: $50,570
Electrical, electronic, and electromechanical assemblers (44%): Help make various products by hand on a small scale, such as computers, home appliances, motors, and similar devices that utilize electricity. Depending on the employer and position, you might only need a high school diploma to get started. But some jobs may require specialized training through an apprenticeship or technical school.
Average yearly wage: $35,180
Personal care and home health aides (36.6%): Provide daily assistance to people who need help with routine activities in their places of residence because of long-term illnesses, disabilities, or other impairments. To perform health-related tasks, you'll likely need formal education to become a certified nursing assistant, followed by specialized training for working in residential settings as a certified home health aide.
Average yearly wage: $28,220
Occupational therapy assistants (32.9%): Play a direct role in helping physically or cognitively challenged people gain, improve, restore, or preserve their abilities to carry out basic day-to-day activities for living and working. You'll need an associate degree in this field.
Average yearly wage: $54,560
Physician assistants (32.4%): Work alongside other practitioners while carrying out various tasks related to the practice of medicine, including the assessment, diagnosis, and treatment of patients. At a minimum, you'll need a state-approved master's degree in order to pursue licensure.
Average yearly wage: $116,820
Good-Paying Careers With the Most Yearly Job Openings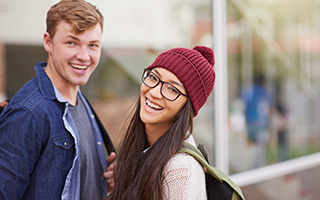 Getting some post-secondary education or technical training can allow Wyomingites to go after careers that often pay above average and have hundreds of open positions each year. According to DWS projections and BLS estimates, top examples include:
Heavy and tractor-trailer truck drivers (887 yearly openings): Haul large amounts of goods or materials over short or long distances by operating big trucks. You'll need to earn a commercial driver's license (CDL).
Average yearly wage: $52,600
General and operations managers (534 yearly openings): Oversee the day-to-day functions of a business establishment. In addition to at least a few years of relevant experience in your industry, you'll probably need a bachelor's degree.
Average yearly wage: $102,040
Operating engineers and other construction equipment operators (477 yearly openings): Use heavy machinery such as bulldozers, road graders, or excavators in order to help build structures. Many employers prefer to hire people with some vocational training.
Average yearly wage: $58,570
Carpenters (412 yearly openings): Help construct the frameworks of buildings or other structures. You can improve your job prospects by getting technical training at a trade school.
Average yearly wage: $50,860
Registered nurses (375 yearly openings): Make an essential impact in the lives of all kinds of medical patients. You need to complete an approved nursing program in order to pursue your state license.
Average yearly wage: $68,690
---
Trade Schools Prepare Students for Reliable Vocations
By helping people acquire skills that are in demand, career colleges in Wyoming are essential contributors to the economic well-being of this state and its residents.