Wisconsin Trade Schools, Colleges & Universities
By Publisher
| Last Updated
Wisconsin trade schools, colleges, and universities offer a variety of educational options that help thousands of students find satisfying opportunities in different industries. By undergoing training at one of the post-secondary schools in the state, you can expand your skill set and position yourself for success in today's job market.
---
Education & Training
Trade schools and colleges across Wisconsin feature various training programs that can help you prepare for new opportunities.
Key Benefits of the Region for College Students
Free money for post-secondary school: A variety of grants and scholarships are available to qualifying Wisconsin students through the Higher Educational Aids Board (HEAB).
Personal safety: Wisconsin ranks within the top 20 states that have the lowest rates of violent and property crime.
Good job opportunities: Wisconsin communities make up almost one-third of the 25 best small and midsize cities in America for jobs.
Costs
Many factors affect educational costs, including your choice of program and your specific location. Here are some average costs based on National Center for Education Statistics data from 2017-2018.
Average undergraduate tuition and fees at four-year degree-granting schools in Wisconsin:
Public schools: $8,475 (in-state); $23,500 (out-of-state)
Private schools: $33,156
Keep in mind that tuition and fees are often lower at two-year institutions.
Average on-campus room and board:
Public schools: $8,069
Private schools: $10,176
---
---
FAQs About Being a Student in Wisconsin
Is Wisconsin an affordable state to live in?
The cost of living in this state is lower than the national average. For example, in Wisconsin, a studio apartment rents for a median of $727 a month. Compare that to the U.S. median of $934.
How easy is it to get around in Wisconsin?
Throughout the state, 81 public transit systems help thousands of people get to work or school each day. And if you choose to drive, you'll likely spend less time in traffic than in many other places.
What other student-friendly amenities are available?
Students in Wisconsin have a unique opportunity to benefit from a statewide collection of learning resources without leaving home. Anyone who holds a public library card in the state can access Wisconsin's Digital Library for no charge. The library features a collection of electronic books and magazines as well as audiobooks and videos.
---
Wisconsin Schools
Sponsored Listings
Healthcare

Healthcare Administration Specialization
Medical Administrative Assistant Specialization
Pharmacy Technician Specialization

Medical Laboratory Technician
---
---
Industry Information
Wisconsin's industries employ thousands of different professionals. And many of those industries are expanding quickly or otherwise contributing significantly to the state's economy.
Fastest-Growing Industries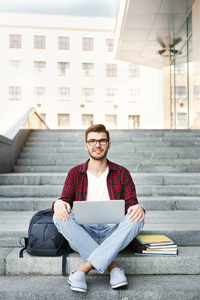 Between 2016 and 2026, rapid growth is expected in several different industries in the state. According to the Job Center of Wisconsin, the sectors with the highest rates of job growth over that period include:
Other information services (70%): This booming sector encompasses organizations that enable consumers to access or retrieve information. There should be growing opportunities in archives, libraries, and online news syndicates.
Computer and electronic product manufacturing (63%): Producing computers, communications equipment, and related components is a big business in Wisconsin. Hardware engineers and technicians will likely find their skills in great demand.
Office administrative services (57%): As more and more companies outsource administrative tasks like payroll, billing, and hiring, the need for qualified people to supply such expertise is expanding enormously.
Wholesale electronic markets and agents and brokers (57%): This sector includes workers who act as intermediaries between buyers and sellers of wholesale electronic goods. The estimated growth should translate into abundant opportunities for those with the right skills.
Home health care services (37%): Providing skilled nursing and other therapeutic services to people in their homes is expected to yield many career opportunities in the years ahead. This category includes workers like home health aides, companion caregivers, and physical and occupational therapists.
Careers Related to the Industries Above
Average Annual Wages
Computer hardware engineers

Wholesale sales reps, technical products

Human resources specialists

Editors

Occupational therapy assistants
Other Key Industries
Several other sectors stand out for their potential to drive Wisconsin's economic growth. According to the Wisconsin Economic Development Corporation (WEDC), some industries of note include:
Manufacturing: WEDC says that Wisconsin ranks second in the nation for concentration of manufacturing jobs. More than 475,000 people contribute to producing items like electrical machinery, food products, and aerospace components. Skilled pros will continue to be needed in this important sector.
Biohealth: The state is heavily involved in creating medical equipment, developing drug therapies, designing new digital health solutions, and conducting health research. Already, 47,000 people are employed in this type of work, according to WEDC. And that number is likely to rise.
Energy: Over 100,000 of the state's residents are employed in fields related to generating, storing, distributing, and controlling power, says WEDC. And the global drive to develop renewable sources of energy will lead to many opportunities for people with the appropriate expertise.
Water technology: According to WEDC, Wisconsin is a world leader in developing methods for treating and using water sustainably. This growing industry already employs 23,000 people, and that number is set to increase in the years ahead.
Careers Related to the Industries Above
Average Annual Wages
Biomedical engineers

Electrical engineering technicians

Industrial machinery mechanics

CNC machine tool programmers

Chemical technicians
Career Information
In Wisconsin, engineering- and health-related careers have some of the best prospects. However, fields like business and education are also expected to yield a large number of high-paying positions.
Job Growth
7% from 2016 to 2026
Job Openings
Yearly Average
Average Salary
(all occupations)
Population

Number of Employers

Key Industries
Manufacturing, energy, water technology, biohealth
Sources
Job Center of Wisconsin
U.S. Bureau of Labor Statistics
U.S. Census Bureau
Wisconsin Economic Development Corporation
Fastest-Growing Careers
The Job Center of Wisconsin estimates that the occupations below will see the highest employment growth rates between 2016 and 2026. Average yearly wages are drawn from 2019 Bureau of Labor Statistics (BLS) estimates for Wisconsin.
Aerospace engineers (62%): Design and develop things like airplanes, helicopters, spacecraft, and satellites. You'll need a bachelor's degree, and some positions require a security clearance.
Average yearly wage: $86,200
Statisticians (43%): Use mathematical techniques to gather and analyze data to derive useful insights for businesses, government agencies, and other organizations. An advanced degree in a math-related field is generally required.
Average yearly wage: $73,700
Gaming change persons and booth cashiers (37%): Sell tokens or chips to casino patrons and issue payouts to winners. Formal training is not typically required.
Average yearly wage: $25,950
Slot supervisors (36%): Oversee the slot machines in gaming establishments and address patron concerns or complaints. A high school diploma is usually enough to get started in this career.
Average yearly wage: $42,480
Veterinarians (34%): Tend to the health needs of pets and other animals. You must complete an accredited veterinary program and pass both a national and state exam to become licensed.
Average yearly wage: $90,830
Good-Paying Careers With the Most Yearly Job Openings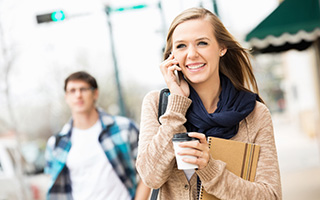 Across Wisconsin, thousands of jobs become available each year with wages that are higher than the state average. Post-secondary training can help you prepare for such opportunities. Below are some of the most notable examples based on 2016-to-2026 projections from the Job Center of Wisconsin and 2019 wage information from the BLS.
Registered nurses (3,473 yearly openings): Play an essential front-line role in the care of sick or injured people. You'll need to complete a registered nursing program and pass a national exam to earn your state license.
Average yearly wage: $72,610
General and operations managers (3,436 yearly openings): Be responsible for directing the day-to-day functioning of a public or private-sector organization. In most cases, you'll need a bachelor's degree and at least five years of work experience in your specific industry.
Average yearly wage: $131,220
Accountants and auditors (2,470 yearly openings): Document an organization's financial transactions and ensure that statements and records comply with government policies and regulations. Most people in this field hold bachelor's degrees in accounting or business administration.
Average yearly wage: $71,620
Elementary school teachers (2,360 yearly openings): Help children develop foundational abilities in reading, writing, math, and science. A bachelor's degree and a state teaching license are required.
Average yearly wage: $57,980
Carpenters (2,077 yearly openings): Construct things like building foundations, furniture, cabinets, bridges, and roads. Most carpenters learn their trade through an apprenticeship.
Average yearly wage: $52,200
---
Trade School Can Prepare You for Tomorrow's Opportunities
Vocational training can help you learn skills for many of the most promising opportunities in this state. By exploring the offerings at Wisconsin trade schools and colleges, you can be on your way to a more fulfilling future.