3 Leading Job Sectors in West Virginia With Great Outlooks
West Virginia offers much more than historic communities, excellent outdoor recreation, and the scenic appeal of the Appalachian Mountains, rivers, and other places of beauty. This Mid-Atlantic state is also one of America's most affordable places to build a future. And it supports many industries that provide meaningful and reliable career opportunities to people who have the appropriate qualifications. Look at some of the facts: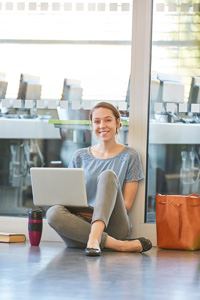 The cost of living in West Virginia is about eight percent lower than the national average, says the West Virginia Department of Commerce.
According to WorkForce West Virginia, more than 40,600 new jobs could be created across all industries in West Virginia by 2022—an increase of about 8.6 percent from 2012.
West Virginia is home to multiple metropolitan areas that continue to thrive. For example, according to data from the Charleston Area Alliance, the Charleston metro area has a population of more than 300,000 residents. More than 140,000 people call the Morgantown metro area home. And the Greater Huntington metro area has grown to a population of over 361,500 residents.
So how can you take advantage of the possibilities being generated? Start by exploring a few of West Virginia's top occupational sectors, which include:
1. Health Care
Like in most other states, the health care sector in West Virginia keeps growing. As a result, few other vocational categories offer as much career potential as this one. One large reason for this sector's growth is the aging population. But growth is also driven by factors such as new advances in areas like biomedical technology as well as greater access to health insurance by more people because of the federal Affordable Care Act. Check out the following facts:
WorkForce West Virginia says that from 2012 to 2022, more than 23,000 new jobs in health care and social assistance could be generated across the state—a rise of about 33.5 percent over that decade.
By 2030, the percentage of West Virginians older than age 65 is projected to be almost 23 percent, which is about seven percentage points higher than in 2010. That represents a rate of population aging that is above the nationwide average.
In many of the state's cities, health care organizations are among the top employers. For instance, a lot of Charleston area residents benefit from being employed in what the Charleston Area Alliance says is the nation's 78th-largest community health system. And in the Huntington area, at least seven of the top 25 employers are related to health care.
2. Technical Services
West Virginia's extensive and diverse manufacturing and energy resource industries support thousands of jobs throughout the state. But they aren't all related to the skilled trades. Rather, many of the best opportunities are for people with high-tech skills in areas like computer-aided drafting and electrical and industrial engineering technology. And you can even find a growing number of jobs related to fields like software development and computer network administration. Look at the following facts:
The state commerce department says aerospace manufacturing is one of the West Virginia economy's most rapidly growing sectors. In addition, the state also enjoys large automotive, chemical, polymer, and metal manufacturing industries.
According to WorkForce West Virginia, over 3,950 new jobs in the category of professional, scientific, and technical services are expected to be created in this state between 2012 and 2022—a rise of more than 34 percent over that period.
Employment within the field of data processing, hosting, and related services could expand by nearly 49 percent in West Virginia over the decade from 2012 to 2022, says WorkForce West Virginia.
3. Business-Related Services
West Virginia's cities offer vibrant downtowns, friendly people, low housing costs, and relatively easy commutes. As a result, many good businesses choose to operate within the state, and they employ all kinds of office professionals, from managers to accounting and administrative specialists. For instance, Kanawha County, which is home to the city of Charleston, has almost 6,000 businesses alone, notes the Charleston Area Alliance. And data from WorkForce West Virginia indicates that statewide, more than 5,500 new jobs in the category of administrative and support services are projected to be generated from 2012 to 2022—an increase of over 39 percent.