Colleges and Trade Schools in West Virginia
By Publisher
| Published
| Last Updated
Colleges and trade schools in West Virginia offer the kind of career-driven training that can help students like you find success in the labor market. And by pursuing vocational education in the Mountain State, you get to enjoy the region's outstanding affordability and other unique advantages.
---
Education & Training in West Virginia
Furthering your education in West Virginia is a wise move for several reasons.
Key Benefits of the Region for College Students
The chance for a more personalized experience: West Virginia's public colleges and universities have lower ratios of students to faculty than public institutions in the country as a whole.
More affordable schooling: The average in-state tuition and fees at public institutions in West Virginia are lower than in any of its neighboring states.
Rising incomes: West Virginia recorded the second-highest growth in personal income of any state in the second quarter of 2020, according to the Bureau of Economic Analysis.
Costs
Costs vary among universities, colleges, and trade schools in West Virginia. The amount you pay is affected by factors like the specific program you choose and the type of school you attend. That said, according to 2018-2019 National Center for Education Statistics (NCES) data, the average tuition and fees at West Virginia's four-year schools were as follows:
Public schools: $8,016 (in-state); $21,996 (out-of-state)
Private schools: $12,513
Tuition costs at two-year colleges can be lower than at four-year schools.
The same NCES estimates show that the average room and board costs for students who lived on campus at West Virginia's four-year universities and colleges broke down this way:
Public schools: $10,445
Private schools: $9,379
---
---
West Virginia Trade School Accreditation
Accreditation means that a school has undergone review by an independent body and met specific standards of quality. Accredited schools are regularly evaluated to make sure they continue to meet those standards. Details of a school's accreditation status should be available on its website.
Holding accreditation from a regional or national agency approved by the U.S. Department of Education also enables a school's students to participate in federal financial assistance programs.
The regional accrediting agency for West Virginia is the Higher Learning Commission (HLC). Vocational, technical, and trade schools in this state often become accredited by national organizations like the Council on Occupational Education (COE) or the Accrediting Commission of Career Schools and Colleges (ACCSC).
Private vocational and trade schools must also receive authorization from the Council for Community and Technical College Education to operate in West Virginia.
Financial Aid for West Virginia Students
Overall, close to $183 million in grant and scholarship aid was awarded to West Virginia high school graduates in 2017-2018. The College Foundation of West Virginia provides details on the available options.
For instance, the West Virginia Invests Grant covers the remaining balance of tuition once all other federal and state gift aid is applied. The grant is available to West Virginia students pursuing a certificate or associate degree in certain high-demand sectors at public institutions in the state. To qualify, you must be eligible for federal aid and pass a drug screen, among other requirements. It's important to note that recipients must live in West Virginia for two years after leaving school. Failure to do so will cause the grant to turn into a loan that must be repaid.
The first step in applying for this and other grants, scholarships, loans, and work-study programs involves completing the Free Application for Federal Student Aid (FAFSA) each year.
FAQs About Being a Student in West Virginia
How affordable is life in West Virginia?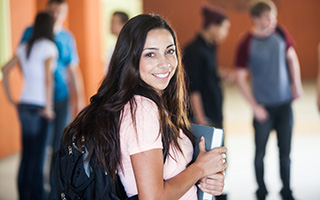 The overall cost of living is well below the national average. You can expect to pay median rent of $539 a month for a studio apartment or $540 for a one-bedroom place in West Virginia.
Can I get around West Virginia without a vehicle?
The West Virginia Public Transit Association provides links to 18 transit systems that offer bus service in 32 counties. Typical fares range from $0.50 to $2.25 per ride. The Mountain Line Transit Authority in Morgantown allows West Virginia University students to ride for free. The Tri-State Transit Authority in Huntington does the same for Marshall University students.
What else should West Virginia students know about?
The state has more than 170 public libraries. This clickable map from the West Virginia Library Commission is an easy way to locate one near you.
In addition to books and resource materials, the Kanawha County Public Library offers access to a free online tutoring and career assistance service. College students can get help with subjects like science and math or have their resumes and cover letters reviewed.
---
West Virginia Schools
Sponsored Listings
---
---
West Virginia Industry Information
The industries that drive West Virginia's economic growth span a diverse range, from agriculture and aerospace to health care and construction.
Fastest-Growing Industries
Data from WorkForce West Virginia indicates that between 2016 and 2026, the greatest rate of employment growth should occur in these subsectors:
Support activities for agriculture and forestry (35.2%): The state is expected to see increased demand for workers who contribute to the production of crops, lumber, and other products.
Ambulatory health care services (23.9%): Additional job openings are likely to emerge in facilities that provide medical services on an outpatient basis, such as dental offices, diagnostic labs, dialysis centers, and chiropractic clinics.
Social assistance (19.7%): The ongoing need to help West Virginians dealing with issues related to employment, housing, food, and other challenges will require more workers in the years ahead.
Waste management and remediation services (14.7%): This subsector comprises companies that focus on collecting and managing solid or hazardous waste or cleaning up contaminated soil, water, or buildings.
Heavy and civil engineering construction (13.9%): A growing number of skilled professionals will be needed to build and maintain essential infrastructure like bridges and roads as well as structures for delivering water, oil, gas, power, and communications.
Careers Related to the Industries Above
Average Annual Wages
Civil engineers

Diagnostic medical sonographers

Social & community service managers

Hazardous materials removal workers

Logging equipment operators
Other Key Industries
According to the West Virginia Development Office, additional industries that are thriving in the Mountain State include:
Aerospace: Close to two dozen companies employ 4,000 West Virginians in research, aircraft maintenance, and component manufacturing. Major firms like Bombardier, Northrup Grumman, and Pratt & Whitney all have operations here.
Energy: West Virginia is one of the largest producers of coal and natural gas in the country. In 2018 alone, coal exports amounted to more than $4 billion.
Fulfillment and distribution: West Virginia's network of highways and railways allows companies based here to reach half of the American population within a one-day drive. That explains why big firms like Amazon, DHL, and Macy's have distribution and fulfillment centers in this state.
Manufacturing: Companies throughout the state produce everything from polymers and metals to wood products and automotive components. And their employees tend to stick around: West Virginia boasts the country's lowest turnover rate for a manufacturing workforce.
Technology: A growing number of companies provide information technology services in West Virginia. The state is a leader in biometric research and development, with the Biometric Technology Center in Clarksburg providing key services to both the U.S. Army and the Federal Bureau of Investigation.
Careers Related to the Industries Above
Average Annual Wages
Mining engineers

Network administrators

Aircraft mechanics

Welders

Heavy truck drivers
Career Information
Many of the most rapidly growing occupations in West Virginia are in the health care realm. But hundreds of positions are also expected to open up in management, education, and skilled trades.
Job Growth
5.5% from 2016 to 2026
Job Openings
Yearly Average
Average Salary
(all occupations)
Population

Number of Employers

Key Industries
Aerospace, energy, fulfillment and distribution, manufacturing, technology
Sources
WorkForce West Virginia
U.S. Bureau of Labor Statistics
U.S. Census Bureau
West Virginia Development Office
Fastest-Growing Careers
Below are the occupations that are projected to expand the fastest over the 2016-to-2026 period, according to WorkForce West Virginia. Wage data is based on Bureau of Labor Statistics (BLS) estimates for West Virginia.
Home health aides and personal care aides (3.1% per year): Visit clients' private residences to provide basic medical services and help out with daily tasks like getting dressed, doing laundry, and preparing food. You must complete a short course of training to be employed by a Medicare-certified agency.
Average yearly wage: $21,590
Occupational therapy assistants (3% per year): Give hands-on guidance to help injured or disabled patients improve their ability to function independently. To get the necessary license from the West Virginia Board of Occupational Therapy, you need to complete an associate degree program, pass a national exam, and meet other requirements.
Average yearly wage: $57,460
Nurse practitioners (2.9% per year): Take on an advanced nursing role that includes ordering tests and diagnosing conditions. You must become a registered nurse, complete an approved graduate-level program, and pass an exam to earn the required license from the West Virginia RN Board.
Average yearly wage: $103,170
Statisticians (2.7% per year): Gather data and use advanced mathematical techniques to uncover meaningful patterns and insights. A master's degree is typically required.
Average yearly wage: $82,630
Physician assistants (2.7% per year): Practice medicine in collaboration with a doctor. Becoming licensed by either the West Virginia Board of Medicine or the West Virginia Board of Osteopathic Medicine requires completing an approved program and passing a national certification exam.
Average yearly wage: $102,500
Good-Paying Careers With the Most Yearly Job Openings in West Virginia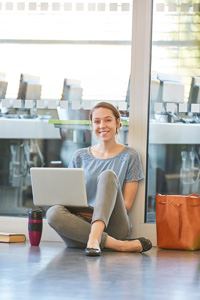 With training beyond high school, you can go after one of the many well-paying positions that become available each year in West Virginia. Below are some of the best examples, based on projections from WorkForce West Virginia and wage estimates from the BLS:
Registered nurses (1,486 yearly openings): Play a direct role in supporting medical patients' health and well-being. You must complete at least an associate degree and pass a national exam to earn your state license.
Average yearly wage: $63,220
General and operations managers (1,126 yearly openings): Be responsible for coordinating and overseeing each team's daily functions within an organization. It typically takes a bachelor's degree and several years of experience to reach this level.
Average yearly wage: $86,270
Operating engineers and other construction equipment operators (750 yearly openings): Contribute to building projects by controlling heavy machinery like graders, bulldozers, forklifts, excavators, and more. Trade school training can help you learn the necessary skills.
Average yearly wage: $49,210
Elementary school teachers (512 yearly openings): Use class discussions, interactive media, and other instructional techniques to help young learners expand their knowledge. You can find West Virginia Department of Education licensure requirements here.
Average yearly wage: $45,390
Electricians (505 yearly openings): Install and repair the systems that distribute electricity within all types of buildings. Completing a trade school program or an apprenticeship can help you qualify for the journeyman exam.
Average yearly wage: $55,150
---
Trade School Training Can Help You Get Ahead
By completing job-focused training at one of the many trade schools in West Virginia, you can become better positioned to take advantage of this state's promising vocational opportunities.