Colleges & Trade Schools in Washington
By Publisher
| Published
| Last Updated
Colleges and trade schools in Washington help students develop career-ready skills for a range of fulfilling occupations. Vocational training can help you prepare for a role in many of the state's thriving sectors, such as technology, business, and skilled trades.
---
Education & Training in Washington
Students who enroll in post-secondary programs at universities, technical colleges, or trade schools in Washington can enjoy a range of significant advantages.
Key Benefits of the Region for College Students
Low educational costs: The average in-state tuition and fees at Washington's four-year public institutions are lower than those of all but seven other regions of the country.
Number one ranking: Washington topped a U.S. News & World Report list of the best states overall, scoring particularly well in areas like education, the economy, and health care.
Proximity to major employers: With global companies like Amazon, Starbucks, and Microsoft headquartered in Washington, you should be able to find plenty of internship or employment opportunities.
Student Costs in Washington
Educational expenses depend on a host of variables. However, based on National Center for Education Statistics (NCES) data, the average tuition and fees at Washington's four-year institutions in 2018-2019 were as follows:
Public schools: $7,036 (in-state); $29,228 (out-of-state)
Private schools: $38,754
At two-year colleges and technical schools, tuition and fees may be lower than the above amounts.
The same NCES estimates show that Washington universities and colleges charged students the following amounts for room and board, on average:
Public schools: $12,236
Private schools: $12,120
---
---
Washington College & Trade School Accreditation
Accreditation is an indication that an independent agency has evaluated a school and determined that it meets a basic level of quality. Students must attend schools accredited by an agency approved by the U.S. Department of Education to participate in federal financial aid programs.
Some Washington institutions receive regional accreditation through the Northwest Commission on Colleges and Universities (NWCCU). Others become nationally accredited through bodies like:
Accrediting Council for Continuing Education & Training (ACCET)
Council on Occupational Education (COE)
Accrediting Commission of Career Schools and Colleges (ACCSC)
In addition, all institutions that grant degrees must be authorized by the Washington Student Achievement Council. Private career and vocational schools must be licensed by the Workforce Board.
FAQs About Being a Student in Washington
How do living costs in Washington stack up?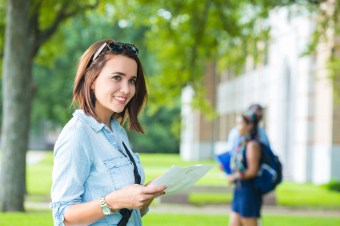 The cost of living is on the higher side. On a median basis, a studio apartment rents for $1,171 per month, and a one-bedroom unit rents for $1,190.
What's the transportation situation in Washington?
According to Walk Score, Seattle is one of the most walkable major cities in the country and is also very bike-friendly. Plus, it topped WalletHub's list of American cities with the best public transportation. Buses, trains, light rail service, water taxis, and ferries are available. The Trip Planner app takes all those options into account when helping you plan your route around the Puget Sound area.
Students can also get low-cost transit outside of Seattle. For instance, students who attend universities, colleges, and trade schools in Spokane can receive discounted transit passes. And Intercity Transit in Olympia does not require payment for bus service.
Are there any other resources that Washington students should know about?
Open Washington is a curated collection of open-license digital textbooks commonly used by universities, colleges, and technical schools throughout the state. You can enjoy free access to resources for calculus, history, biology, and more.
---
Washington Schools
Sponsored Listings
Automotive Technician
Dental Assistant
Heating, Ventilation, and Air Conditioning
Medical Assistant
Medical Billing and Insurance Coding
East Wenatchee
Fife
Lacey
Pasco
Vancouver
Yakima
Dental Assisting
HVAC/R
Medical Assistant
Pharmacy Technician
Veterinary Assistant
Welding
Dental Assisting
Massage Therapy
Medical Assisting
Medical Billing and Coding
Pharmacy Technology
Veterinary Assisting
---
---
Washington Industry Information
Washington's economic base comprises a diverse mix of sectors, from aerospace and agriculture to healthcare and technology.
Fastest-Growing Industries
Based on 2018-to-2028 projections from the Washington State Employment Security Department (ESD), the sectors below should experience the greatest employment growth.
Education services (23.2%): Schools, colleges, and training centers that offer instruction either in-person or online will likely have an increased need for staff.
Accommodation and food services (20.5%): Additional opportunities may open up for workers who focus on providing lodging or sustenance for travelers.
Health services and social assistance (19%): Skilled professionals who support the physical, mental, or social well-being of Washington residents should see greater demand for their expertise.
Management of companies and enterprises (17.9%): Companies that provide outside planning, organizational, or administrative services to other organizations are expected to experience significant growth in the years ahead.
Professional, scientific, and technical services (17.2%): This expanding sector encompasses a diverse range of skilled workers, including those who provide legal, payroll, design, engineering, computer, advertising, veterinary, and other services.
Careers Related to the Industries Above
Average Annual Wages
Financial managers

High school teachers

Hotel managers

Payroll clerks

Pharmacy technicians
Other Key Industries
The following are a few examples of additional sectors that are expected to drive economic growth, according to the Washington State Department of Commerce:
Aerospace: Approximately 90 percent of commercial aircraft produced in the U.S. are built in Washington, including every Boeing model that starts and ends with a 7. More than 136,000 workers are employed in this sector. Washington boasts the second-highest concentration of aerospace engineers in the nation.
Agriculture and food manufacturing: Washington is America's top producer of apples, pears, raspberries, asparagus, sweet cherries, hops, and concord grapes. This sector generates more than $20 billion in revenue and employs 164,000 residents.
Clean technology: Over 100 Washington companies are focused on innovations in energy production, storage, and management related to biofuels, water, solar, and wind, as well as traditional energy. The state has committed to getting 100 percent of its power from clean sources by 2045.
Information technology: According to a CompTIA report, the tech sector makes up 20.2 percent of the Washington economy—the highest rate in the country. More than 14,000 jobs were added in this sector just between 2018 and 2019.
Maritime: This diverse sector includes shipbuilding and cargo handling, as well as sightseeing excursions and military support. In total, 2,300 companies support close to 70,000 jobs.
Careers Related to the Industries Above
Average Annual Wages
Information security analysts

Aerospace engineering techs

Marine engineers

Solar photovoltaic installers

Agricultural techs
Career Information
Throughout Washington, a rising number of good opportunities are becoming available in entertainment, business, technology, skilled trades, and other fields.
Job Growth
12.8% from 2018 to 2028
Job Openings
Yearly Average
Average Salary
(all occupations)
Population

Number of Employers

Key Industries
Aerospace, agriculture and food manufacturing, clean technology, information technology, maritime
Sources
Washington State Employment Security Department
U.S. Bureau of Labor Statistics
U.S. Census Bureau
Washington State Department of Commerce
Fastest-Growing Careers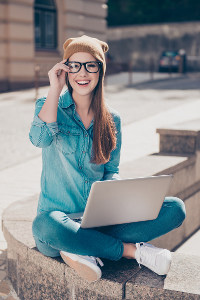 According to ESD projections, the occupations listed here are expected to have the most rapid rates of employment growth between 2018 and 2028. Wages reflect Bureau of Labor Statistics (BLS) estimates for Washington.
Directors of religious activities and education (112.6%): Develop and organize programs that promote faith-based learning. A bachelor's degree is typically required.
Average yearly wage: $63,320
Clergy (102.9%): Lead worship services and offer moral and spiritual guidance to members of a particular religious denomination. You will likely need to have at least a bachelor's degree.
Average yearly wage: $64,680
Music directors and composers (89.3%): Write original scores or direct the performance of a band, orchestra, or choir. You don't need any formal training to write music. Still, some employers prefer candidates with a bachelor's or even a master's degree in a related field.
Average yearly wage: $64,630
Musicians and singers (67.1%): Entertain audiences through live or recorded musical performances. Determination and regular practice are key to success, but post-secondary training can help you refine your technique.
Average hourly wage: $33.63
Marketing managers (56%): Keep on top of market trends, identify potential opportunities, and coordinate pricing and promotion strategies. A bachelor's degree is the usual requirement.
Average yearly wage: $164,070
Good-Paying Careers With the Most Yearly Job Openings
Many well-paying positions open up each year in Washington that typically require training beyond the high school level. Based on ESD projections and BLS wage data, some of the top examples include:
Software developers (39,809 yearly openings): Design and modify the programs people use on computers and mobile devices or the systems that control how those computers and devices operate. Most developers have bachelor's degrees, but not all employers require one.
Average yearly wage: $131,870
Carpenters (20,212 yearly openings): Use hand and power tools to shape wood and other materials into things like floors, walls, cabinets, window frames, and scaffolds. Many carpenters learn on the job, but trade school training can help you learn the basic skills.
Average yearly wage: $63,600
General and operations managers (18,770 yearly openings): Keep an organization running smoothly by setting policies, organizing staff, and overseeing the day-to-day activities of various departments. Getting to this level usually requires having a bachelor's degree and several years of experience in your industry.
Average yearly wage: $127,670
Registered nurses (18,201 yearly openings): Provide treatment, comfort, and advice to medical patients. You must complete an associate degree program and pass a national exam to be licensed by the Washington State Department of Health.
Average yearly wage: $86,170
Business operations specialists (14,366 yearly openings): Assist organizations in a specialized area like customs brokering, security management, sustainability, energy auditing, e-commerce, or business continuity. You'll need a bachelor's degree.
Average yearly wage: $83,490
---
Trade School Training Can Put You on the Road to Success
At vocational colleges and trade schools in Washington, students like you can prepare to pursue rewarding career paths in many different sectors.