---
---
Fast-Growing Career Sectors in Washington State
Whether you are interested in community colleges, liberal arts colleges, universities, trades schools, or technical schools in Washington State, you can easily uncover a training option that can help you achieve your professional goals. And this state is a great place to do so since it has a growing job market, a low unemployment rate, and higher-than-average wages.
In fact, the state's Economic Security Department (ESD) predicts that Washington will have almost 1.5 million total job openings each year, on average, between 2022 and 2027. Some of the largest gains will be in the healthcare, business and financial services, and construction sectors.
Along with job growth, Washingtonians are also enjoying a declining unemployment rate. ESD data shows that after peaking at 10.4 percent in 2009, the state's unemployment rate dropped by more than half over the following decade—down to 4.5 percent as of January 2020. And King County has the lowest unemployment rate in the state at 2.1 percent. As the economy continues to prosper, workers are benefiting from excellent Washington State wages as well.
According to ESD, the state's median hourly wage in 2018 was $26.03, which was about 40 percent higher than the national median wage of $18.58 per hour. Washington also has one of the highest minimum wages in the country at $13.50 per hour in 2020. That's much higher than the federal minimum wage of $7.25.
With great earning opportunities, a growing job market, and declining unemployment rates, you can see why, according to Washington's Office of Financial Management (OFM), the state's population is over 7.5 million and still growing. But the benefits don't end there. Here are some other points to consider about Washington:
There is no state income tax.
The Department of Commerce describes the industrial, commercial, and residential energy rates as lower than the national averages. Plus, the state is a recognized leader in the movement toward greater use of renewable resources.
Washington has been named by U.S. News & World Report as the best state in the nation for overall growth.
So why not take advantage of everything that Washington has to offer and begin pursuing the career that you have always wanted? With so many colleges in Washington to choose from, it is probably easier to accomplish than you might realize. And with a large number of job openings expected across many sectors, there is no shortage of professional paths to choose from. Take a moment to explore seven of the fastest-growing sectors listed below, along with some of the most high-demand jobs in Washington State.
(The job opening numbers below represent the total yearly averages for the period from 2017 to 2022. The average hourly wages are based on ESD data from June 2018.)
1. Healthcare
Washington State's healthcare industry is expecting a larger number of job openings than any other sector. An expanding workforce, along with a growing and aging population, is resulting in an increased demand for medical services. And as more people move here and call Washington home, it can only be expected that healthcare employment will remain strong.
When determining a state's outlook for healthcare, some of the key factors that are considered are the number of elderly individuals living in the state as well as the rates of chronic diseases and other health conditions. As of 2019, about 16 percent of the state's population was over the age of 65, according to OFM data. And in 2014 (the most recent data available from the Department of Health), Washingtonians experienced 600,000 hospitalizations, with an average length of stay of four days. The leading causes of hospitalization (not including childbirth) were:
Digestive system disorders
Heart disease
Infectious and parasitic diseases
Mental health
Injuries
Cancer
Furthermore, about 29 percent of adults in Washington are obese, and only about 23.5 percent of adult residents meet the recommended physical activity guidelines for aerobic exercise and strength training, according to the Centers for Disease Control and Prevention. So Washington certainly has its share of health concerns. The state is going to require a variety of workers to meet the needs of its residents even though the industry is already growing strong.
Healthcare occupations are broken down into two categories: (1) healthcare practitioners and technicians and (2) healthcare support. The first category includes higher-level, better-paying positions that often require credentials ranging from a diploma to a doctoral degree. The second category includes occupations that typically require less post-secondary training. Check out both sub-sectors below, and explore some of the most in-demand occupations within them. You can prepare for many of these occupations at technical colleges in Washington.
Healthcare Practitioners and Technicians—58,652 projected annual job openings
Registered nurses (RN)—18,200 openings; $40.44 per hour
Medical and clinical lab technologists and technicians—2,294 openings; $27.91 per hour
Licensed practical nurses (LPN)—2,861 openings; $27.10 per hour
Dental hygienists—2,354 openings; $44.36 per hour
Pharmacy technicians—2,290 openings; $20.78 per hour
Medical records and health information technicians—1,606 openings; $22.58 per hour
Healthcare Support—39,194 projected annual job openings
Nursing assistants—14,477 openings; $15.95 per hour
Medical assistants—5,127 openings; $20.52 per hour
Dental assistants—4,105 openings; $21.67 per hour
Massage therapists—4,682 openings; $31.02 per hour
Nursing, psychiatric, and home health aides—19,449 openings; $14.93 per hour
2. Business and Financial Operations
The business and finance sector is filled with many exciting and interesting opportunities for budding professionals. In fact, according to the U.S. Small Business Administration, Washington's small businesses created almost 62,700 new jobs in 2019 alone. They make up 99.5 percent of businesses in the state and employ about 1.4 million people, which is a little over half of the state's workforce.
When you decide to take a business program at a Washington technical college, you generate a number of possibilities. Career paths range from accounting to human resources. And some of the largest sub-sectors include: professional, scientific, and technical services; real estate and rental and leasing services; the retail trade; administrative support; transportation and warehousing; and accommodation and food services.
Total projected annual job openings—78,992
Accountants and auditors—12,752 openings; $38.71 per hour
Management analysts—10,659 openings; $51.11 per hour
Market research analysts and marketing specialists—8,853 openings; $40.13 per hour
Human resources specialists—7,153 openings; $35.46 per hour
Purchasing agents—4,609 openings; $35.27 per hour
3. Information and Communication Technology
Washington has a booming information and communication technology (ICT) sector. And it is projected that, going forward, the tech sector will create jobs at a faster rate than post-secondary institutions can produce qualified graduates for those new jobs.
The boom is partially due to the fact that the state provides an excellent climate for tech start-ups. Along with a large pool of talented workers, there are many business development centers, incubators, and accelerators that help provide the funds and resources that tech companies need to set up and grow their businesses. Additionally, large companies like Microsoft and Amazon call Washington home. And major businesses like Facebook, Google, Twitter, and Apple have established engineering offices in the state as well.
According to the Department of Commerce, as of 2019, more than 12,000 companies operate within the tech sector, and they employ more than 220,000 people. So if you are passionate about technology and want to capitalize on the amazing opportunities, then consider Washington State colleges that can begin preparing you for one of the careers listed below.
Total projected annual job openings—67,594
Software application developers—22,778 openings; $64.46 per hour
Computer programmers—2,833 openings; $62.08 per hour
Computer systems analysts—6,594 openings; $47.38 per hour
Computer user support specialists—7,096 openings; $30.41 per hour
Software systems developers—5,753 openings; $59.30 per hour
4. Personal Care and Service
The personal care and service industry is essential because it provides many of the personal support services that Washington residents seek. And as the workforce grows, the demand for personal care and service professionals typically becomes stronger. Having more people working and moving here means that more people are in need of haircuts, manicures, skincare services, personal trainers, pet care, dog trainers, and daycare providers for children. There are certainly a lot of opportunities for you to consider!
Total projected annual job openings—73,992
Personal care aides—23,848 openings; $14.46 per hour
Childcare workers—7,900 openings; $14.60 per hour
Hairdressers, hairstylists, and cosmetologists—860 openings; $20.30 per hour
Manicurists and pedicurists—3,093 openings; $15.61 per hour
Fitness trainers—5,001 openings; $26.91 per hour
5. Construction and Extraction
For those who are considering trade schools, Washington State is probably a good place to be due to the burgeoning construction industry. According to a Seattle Times article, as of 2019, downtown Seattle had 66 major construction projects in progress, with many more being planned.
That growth is great news for aspiring tradespeople in almost every corner of the state. Just take a look at the projections for some of the highest-growth skilled trades jobs listed below.
Total projected annual job openings—110,726
Carpenters—24,566 openings; $29.74 per hour
Electricians—8,915 openings; $33.57 per hour
Plumbers, pipefitters, and steamfitters—4,730 openings; $33.81 per hour
Supervisors—8,732 openings; $40.02 per hour
Heavy equipment operators—1,658 openings; $32.89 per hour
6. Art, Design, Entertainment, Sports, and Media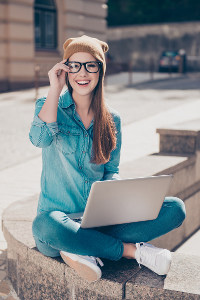 There is a rich arts and culture scene throughout the state that includes a deep history rooted in Native American traditions. When you are surrounded by such inspiring natural beauty, it is hard not to tap into your creative talents. That's likely one of the reasons why Washington is known as the birthplace of grunge music. It has also been home to legends like Jimi Hendrix and Bing Crosby. And the state has produced a number of professional sports stars and Olympic athletes, as well as talented artists such as world-renowned glass sculptor Dale Chihuly.
According to the Washington State Arts Commission, in 2018 alone, about 9,726 new creative jobs were added across the state, and the sector earned a total of $28.9 billion—nearly eight percent of the state's GDP. Much of that growth was contributed by software and Internet developers. And Seattle has the country's largest concentration of interactive media companies. The Washington Interactive Network reports that the city has actually ranked as the world's leading region for interactive media and the most competitive for growth.
So it's a good time for you to join this exciting industry. Whether you want to make your mark as the next great artist or media arts professional, one of the top Washington colleges can help you realize your dreams. There are numerous possibilities throughout the sector, and some of the highest-growth positions can be found below.
Total projected annual job openings—24,939
Graphic designers—2,629 openings; $29.61 per hour
Media and communication equipment workers—3,029 openings; $35.38 per hour
Multimedia artists and animators—1,266 openings; $44.37 per hour
Producers and directors—1,119 openings; $34.94 per hour
Public relations specialists—2,093 openings; $35.47 per hour
7. Community and Social Service
When it comes to meeting the needs of the state's residents, community and social services are just as important as healthcare services. Just consider the following statistics from the U.S. Census Bureau regarding Washington's residents as of 2019:
Over 22 percent are under the age of 18.
Over 15 percent are over the age of 65.
Over 10 percent live in poverty.
14 percent are foreign-born.
Almost 9 percent under the age of 65 are living with a disability.
The figures above highlight the number of people that are falling into the largest at-risk and in-need categories. So it makes sense that, based on 2017 numbers, 40 percent of the state's population utilized support services through the Washington State Department of Social and Health Services (DSHS). About 26 percent sought economic services, such as child support services or pregnant women assistance. The demand for other services was relatively evenly dispersed among areas related to aging and adult care, alcohol and substance abuse, children's services, developmental disabilities, juvenile rehabilitation, mental health, and vocational rehabilitation.
If you are thinking that a compassionate and caring career path is the right option for you, then this could be a great time to start training with one of the top Washington colleges or universities. You can open yourself up to interesting possibilities related to social work or counseling and offer a helping hand to your fellow Washingtonians.
Total projected annual job openings—18,371
Social and human service assistants—3,313 openings; $19.67 per hour
Child, family, and school social workers—2,368 openings; $25.44 per hour
Educational, guidance, school, and vocational counselors—1,399 openings; $31.41 per hour
Rehabilitation counselors—1,216 openings; $24.43 per hour
Healthcare social workers—1,329 openings; $30.42 per hour
---
Additional In-Demand Occupations
Seven of the fastest-growing industries in Washington State are highlighted above. However, some occupations don't fall into those categories but are worth mentioning due to the large number of projected job openings. There are great opportunities in areas ranging from administrative support and sales to skilled trades and truck driving. Check them out and see if there is a possibility that appeals to you.
Restaurant cooks—16,308 openings; $16.06 per hour
General office clerks—30,320 openings; $19.83 per hour
Customer service representatives—18,815 openings; $20.10 per hour
Sales representatives (for services)—14,402 openings; $35.58 per hour
Executive secretaries and administrative assistants—18,783 openings; $30.59 per hour
Tractor-trailer truck drivers—13,941 openings; $21.65 per hour
Receptionists and information clerks—11,206 openings; $16.74 per hour
Bookkeeping, accounting, and auditing clerks—12,605 openings; $22.45 per hour
Security guards—7,722 openings; $19.08 per hour
Delivery truck drivers—7,877 openings; $20.52 per hour
Automotive service technicians and mechanics—6,814 openings; $24.19 per hour
Real estate agents—10,455 openings; $31.68 per hour
Civil engineers—3,303 openings; $45.55 per hour
Police officers—1,879 openings; $38.54 per hour
Welders—3,120 openings; $25.19 per hour
Mechanical engineers—2,047 openings; $47.38 per hour
HVAC mechanics—3,029 openings; $28.39 per hour
---
Discover Your Path to Career Success Today
Whether you want to find trade schools in Seattle, technical schools in Spokane, or exceptional Washington colleges in other areas, you can begin your search right here. Today is the day to start preparing for abundant opportunities within the Evergreen State. And getting started is as simple as entering your zip code below to generate a list of schools that are offering programs near you. Don't hold yourself back from achieving your potential any longer!
---