Virginia Trade Schools, Colleges & Universities
By Publisher
| Last Updated
Virginia trade schools, colleges, and universities can set you up to take advantage of career opportunities in a wide range of expanding industries. In many cases, those opportunities come with wages that are above the state average. And with post-secondary institutions throughout the state, you have many educational options.
---
Education & Training
Colleges and trade schools in Virginia feature a diverse range of educational opportunities. You can get the training you need to launch a new career or advance in your current one.
Key Benefits of the Region for College Students
Financial aid for state residents: Eligible Virginia students can get help with their educational expenses through grants like the Virginia Tuition Assistance Grant or the College Transfer Grant.
Chance for a more personalized experience: The student-to-faculty ratio at public four-year institutions is lower than the U.S. average.
Proximity to the nation's capital: Students in Virginia have easy access to internships and networking opportunities in nearby Washington, DC.
Costs
Educational costs can differ depending on a range of factors, including your location, the type of school you attend, and the specific program you choose. The following are some average costs based on National Center for Education Statistics data for 2017-2018.
Average undergraduate tuition and fees at four-year degree-granting schools in Virginia:
Public schools: $12,637 (in-state); $33,428 (out-of-state)
Private schools: $23,014
Tuition and fees are often lower at two-year schools.
Average on-campus room and board:
Public schools: $10,790
Private schools: $10,644
---
---
FAQs About Being a Student in Virginia
How affordable is life in Virginia?
The cost of living in this state is a touch higher than the U.S. average. However, it's considerably lower than in the neighboring regions of Maryland and Washington D.C.
What's transportation like?
There are close to 300 Park and Ride lots throughout the state, making it easier for residents to get where they need to go. You can leave your car or bike at a lot for no charge and hop on convenient public transit in many cases.
Plus, the communities of Arlington, Alexandria, Falls Church, and Fairfax County participate in the Capital Bikeshare program, which allows residents to borrow a bike from any one of hundreds of stations and return it to a station near their destination.
---
Virginia Schools
Sponsored Listings
Dental Assisting
HVACR
Massage Therapy
Medical Assisting
Nursing
Practical Nursing
Sterile Processing Technician
Surgical Technology
Automotive Technology
Automotive Technology with Service Management
Diesel/Heavy Vehicle Technology
Diesel/Heavy Vehicle Technology with Service Management
HVAC and Refrigeration
HVAC and Refrigeration with Service Management
Welding Technology
Welding Technology with Service Management
6 Virginia Campuses
Manassas (Northern VA)
Newport News
Norfolk
Richmond
Roanoke
Virginia Beach
Accounting
Business Administration
Cloud Computing
Crime and Intelligence Analysis
Criminal Justice
Culinary Arts
Cyber and Information Security Technology
Dental Assisting
Diagnostic Medical Sonography
Electronic Systems Engineering Technology
Electronic Systems Mechatronic
Electronics Engineering Technology
Emergency Medical Services
Healthcare Administration
Homeland Security
IT Management
Massage Therapy
Mechanical Engineering Technology
Mechatronics
Medical Assisting
Mobile Development
Nursing
Physical Therapist Assistant
Practical Nursing
Software Development
Surgical Technology
Web Design & Development
---
---
Industry Information
The mix of industries in Virginia supports jobs for numerous types of professionals. The health care, business, and technology fields offer many of the best opportunities.
Fastest-Growing Industries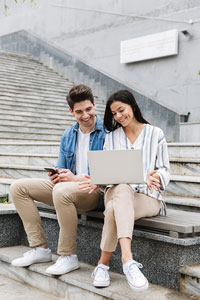 Many different sectors are growing rapidly in the state. According to the Virginia Employment Commission (VEC), the industries below should experience the greatest job growth between 2016 and 2026:
Individual and family services (74.2%): The state is seeing huge growth in the need for workers who provide social assistance services for children, youth, the elderly, and people with disabilities. Lots of openings for social workers, human services assistants, and other community service specialists are expected.
Home health care services (51%): As Virginia's population ages, opportunities should continue to multiply for health care specialists who provide skilled nursing and other services directly to people in their homes.
Other information services (48.1%): This sector includes workers who specialize in supplying, storing, or accessing information. The estimated growth is good news for professionals like librarians, archivists, and editors.
Outpatient care centers (41.3%): Clinics and other non-hospital facilities are predicted to expand enormously in Virginia in the years ahead. That spells opportunity for medical professionals who provide services like prenatal or substance abuse counseling.
Office administrative services (35.3%): Plenty of Virginia companies contract out administrative functions like billing, payroll, and logistics. That's leading to a growing demand for workers with those types of expertise.
Careers Related to the Industries Above
Average Annual Wages
Physical therapist assistants

Child, family & school social workers

Mental health counselors

Bookkeeping, accounting, & auditing clerks

Library technicians
Other Key Industries
A variety of other career sectors are powering the state's economic growth. Here are some of the top examples, according to the Virginia Economic Development Partnership (VEDP):
Manufacturing: VEDP says that more than 102,000 Virginians are involved in producing everything from wood flooring and window film to steel beams and rocket engines. As the industry continues to grow, it will increasingly require the talents of a wide variety of skilled tradespeople.
Information technology: Virginia features the biggest data center market in America and is home to more cybersecurity pros than any other state, according to VEDP. In fact, a CompTIA report found that Virginia ranks fifth in the nation for concentration of tech jobs. Moving forward, all kinds of high-tech pros will be in great demand.
Life sciences: With over two dozen federally funded labs, the state is a major hub for life sciences research. Data from VEDP shows that this industry already employs more than 25,000 people. As companies continue to push for innovations in pharmaceuticals, medical devices, and chemical production, that number will likely rise.
Supply chain management: Many companies leverage Virginia's large port and extensive network of highways and rail lines to quickly and efficiently move products and supplies. VEDP says that over 86,000 people are employed in the state's supply chain industry. And workers will continue to be needed in areas like logistics, warehousing, and trucking.
Careers Related to the Industries Above
Average Annual Wages
Information security analysts

Network administrators

Logisticians

Clinical lab techs

Chemical technicians
Career Information
Some of the most impressive growth in Virginia will occur in career fields related to health care and technology. However, many high-paying opportunities are also expected to open up in areas like management and accounting.
Job Growth
10% from 2016 to 2026
Job Openings
Yearly Average
Average Salary
(all occupations)
Population

Number of Employers

Key Industries
Administrative services, information technology, manufacturing, life sciences, supply chain management
Sources
Virginia Employment Commission
U.S. Bureau of Labor Statistics
U.S. Census Bureau
Virginia Economic Development Partnership
Fastest-Growing Careers
According to VEC estimates, the highest employment growth rate between 2016 and 2026 will occur in the following occupations. Average yearly wages are based on state-specific data for 2019 from the Bureau of Labor Statistics (BLS).
Personal care aides (64.9%): Ease the burden on injured or disabled people by providing essential support with tasks like bathing, cooking, shopping, and housecleaning. You can get started in this field with just a high school diploma.
Average yearly wage: $22,610
Home health aides (51.4%): Deliver basic medical services to people in their homes. That could include checking their temperature and blood pressure, administering medications, or changing dressings. Like personal care aides, home health aides also assist with activities of daily living.
Average yearly wage: $22,610
Physician assistants (44.8%): Work under the supervision of a doctor to care for patients by performing examinations, ordering diagnostic tests, and prescribing certain medicines. A master's degree and a state license are required.
Average yearly wage: $102,680
Nurse practitioners (43.7%): Provide an advanced level of nursing care by evaluating patients' conditions, diagnosing illnesses, and providing treatment. In Virginia, nurse practitioners with five years of clinical experience can operate without a doctor's supervision. Requirements include becoming a registered nurse and completing a master's degree.
Average yearly wage: $109,110
Statisticians (43.4%): Collect and analyze numerical data to develop meaningful insights that help government agencies and other organizations solve problems or make decisions. These professionals typically hold advanced degrees.
Average yearly wage: $88,190
Good-Paying Careers With the Most Yearly Job Openings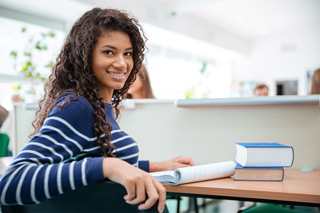 Each year, Virginia has a many job openings in fields requiring post-secondary training that also happen to pay more than the state average wage. The following occupations are a few examples. Yearly openings are based on 2016-to-2026 projections from the VEC. Yearly wages reflect 2019 wage data from the BLS.
Management analysts (6,362 yearly openings): Study how an organization operates to suggest ways to increase efficiency and improve performance. A bachelor's degree is the typical requirement, usually in a field like business, economics, marketing, finance, or accounting.
Average yearly wage: $105,280
Software developers (5,889 yearly openings): Create, test, and modify the systems or programs that run on computers, smartphones, and other types of devices. Employers typically look for candidates with a bachelor's degree in computer science or software engineering.
Average yearly wage: $114,440
General and operations managers (5,132 yearly openings): Coordinate and oversee an organization's people and processes. You will likely need a bachelor's degree, along with several years of practical experience in your chosen field.
Average yearly wage: $137,730
Accountants and auditors (4,721 yearly openings): Document an organization's daily financial transactions and make sure records comply with all relevant laws and regulations. Most positions require a bachelor's degree in accounting.
Average yearly wage: $85,720
Registered nurses (4,433 yearly openings): Contribute to patients' physical and mental well-being by administering treatments, providing advice on managing injuries or illnesses, and collaborating with other members of the health care team. You'll need to complete a relevant training program and obtain a state license.
Average yearly wage: $71,870
---
Career Training Helps Many Virginians Get Ahead
Vocational programs at Virginia trade schools offer the chance to develop sought-after skills in ways that are often convenient and streamlined.