---
---
4 Bright Career Sectors in Richmond, Virginia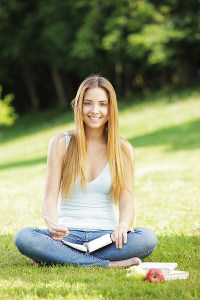 As one of the most appealing cities in the eastern U.S., Richmond is home to many top companies and innovative employers. In fact, this city has been a major center of commerce for more than 300 years.* And its potential only continues to grow.
For instance, the Greater Richmond region, which includes surrounding cities like Chesterfield, Hanover, and Henrico, already has a population of over 964,000 people. But within the city of Richmond alone, the number of residents is expected to rise by nearly 5.7 percent between 2014 and 2019.** A lot of that increase will likely be due to the fact that this region keeps building upon its existing prosperity without sacrificing the lifestyle amenities that make it so special.
Just imagine going to school and beginning your career in a place where the average commute time is less than 25 minutes and the median household income is over nine percent above the national average.** That's the opportunity now open to you.
As a career-oriented student in Richmond, some of the best sectors to look into include:
1. Healthcare
Richmond's health, medical, and social assistance sector is incredibly vibrant. In 2013, it represented the metro area's largest job category with nearly 89,770 workers.** In part, that's because the region has several good employers within the sector, including more than 25 hospitals and a biotechnology research park with over 60 companies and medical laboratories.*
2. Business, Financial, and Legal Services
Over the years, many successful businesses have chosen to locate their corporate headquarters in Richmond. Within the financial services industry alone, more than 600 companies employ thousands of Virginians. The region's insurance industry is made up of more than 100 companies. And the Richmond area has the highest concentration of law firms in the state.*
3. Technology and Engineering Services
For those who are technically inclined, Richmond offers a sizeable and diverse technology sector. It includes more than 450 companies in advanced manufacturing and more than 200 engineering and architectural firms, many of which are recognized at the national level.* Plus, this region is emerging as a significant player in green technology. And it is seen as a great location for data-hosting centers due to its reliable fiber network and power sources.
4. Culinary and Tourism
With about five million visitors a year, Richmond is an attractive destination for people who enjoy the amenities of a modern city that still retains the charm of its rich cultural heritage.*** And a major part of that appeal is sustained by the city's nationally recognized culinary scene, which includes more than 550 restaurants serving almost every kind of cuisine.* Plus, many tourists enjoy additional amenities such as massage therapy or cosmetology services during their stays.
---
---
* Department of Economic & Community Development, City of Richmond, website last visited on March 18, 2015.
** Greater Richmond Partnership, website last visited on January 9, 2018.
*** City of Richmond, website last visited on March 18, 2015.