Colleges & Trade Schools in Vermont
By Publisher
| Published
| Last Updated
Career colleges and trade schools in Vermont specialize in helping students develop job-ready skills that employers value. Vocational training can help adults like you prepare for roles in expanding fields like technology, health care, and renewable energy.
---
Education & Training in Vermont
Prospective students have many compelling reasons to choose a university, college, or trade school in Vermont.
Key Benefits of the Region for College Students
Greater chance of finishing on time: Vermont has the highest college completion rate in the nation.
A steady job market: As of October 2020, Vermont boasted the second-lowest unemployment rate in the U.S.
Rising incomes: According to data from the Bureau of Economic Analysis, personal income in Vermont rose by 14.4 percent between 2014 and 2019.
Costs
Each post-secondary school in Vermont has its own fee schedule. But according to National Center for Education Statistics (NCES) data from 2018-2019, the state's four-year schools had average tuition and fees as follows:
Public schools: $16,604 (in-state); $39,947 (out-of-state)
Private schools: $44,068
Tuition and fees may be less than those amounts at two-year institutions.
In terms of room and board, the same NCES estimates show that Vermont students paid the following amounts on average:
Public schools: $12,077
Private schools: $14,070
---
---
Trade School Accreditation
An accredited school has been thoroughly reviewed by an independent agency, which determined that the school met acceptable quality standards. Federal financial aid is only given to students at schools that have been regionally or nationally accredited by an agency approved by the U.S. Department of Education.
For Vermont schools, examples of recognized accreditors include the New England Commission of Higher Education and the Accrediting Commission of Career Schools and Colleges.
Financial Aid for Vermont Students
The federal government offers a range of financial aid programs that can help Vermont students reduce their educational expenses. You must be enrolled in an accredited school to benefit from such aid.
In addition, the Vermont Student Assistance Corporation (VSAC) administers grants for state residents who demonstrate financial need. For example, the Incentive Grant is open to Vermont students who pursue an undergraduate certificate or degree on a full-time basis.
VSAC also offers detailed information on dozens of scholarships that state residents can apply for. And the Choose Vermont Scholarship awards $5,000 to eligible students who commit to attending certain Vermont post-secondary institutions.
Scholarships may also be available from individual schools. Check with the financial aid office at your chosen school to get more details.
FAQs About Being a Student in Vermont
Is life expensive in Vermont?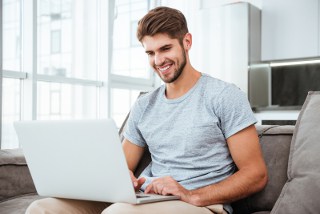 The cost of living in Vermont is significantly higher than the national average. However, rental prices are lower than in neighboring Massachusetts and New York. In Vermont, a studio apartment rents for $794 per month, on a median basis, while a one-bedroom unit will run you $825.
How can students get around if they don't have a car?
Go! Vermont has a list of bus providers throughout the state. Two of them (Green Mountain Transit and Advance Transit) even offer their services for free.
By joining Go! Vermont, you can get matched with potential carpool partners. Doing so allows you to earn points toward benefits like store and restaurant discounts.
Go! Vermont also offers a vanpool program. A group of five or more students with similar travel schedules can register with the service, pay a monthly fee, and get a van at their disposal.
What else should Vermont students be aware of?
The Vermont Online Library provides 24/7 access to digital resources that can further your learning.
Plus, you can explore opportunities for paid work experience through the internship listings of the Vermont Businesses for Social Responsibility as well as the State of Vermont.
---
Schools Near Vermont
Sponsored Listings
---
---
Industry Information
Several different industries are showing great promise in Vermont. Residents can find a growing number of jobs in manufacturing, technology, and other sectors.
Fastest-Growing Industries
Projections from the Vermont Department of Labor indicate that the following industries will experience the fastest employment growth rates from 2018 to 2028.
Apparel manufacturing (59.4%): Demand will grow for workers with the skills to cut and sew fabric to create ready-to-wear clothing or custom garments.
Beverage and tobacco product manufacturing (50.4%): Companies that produce cigarettes, soft drinks, bottled water, wine, beer, and related items will need more staff in the years ahead.
Crop production (32.4%): More employment opportunities are projected to emerge in Vermont's orchards, farms, and greenhouses.
Performing arts, spectator sports, and related industries (22.5%): Professionals who organize, promote, support, or perform in productions for stage or screen will likely see increased demand for their abilities.
Data processing, hosting, and related services (19.3%): This expanding sector includes organizations that supply infrastructure and services related to web hosting, streaming, data entry, and more.
Careers Related to the Industries Above
Average Annual Wages
Industrial production managers

Public relations specialists

Computer network support specialists

Agricultural equipment operators

Sewing machine operators
Other Key Industries
According to Think Vermont, a few other sectors that are significant to the state economy include:
Manufacturing: Approximately 1,100 manufacturing firms employ over 28,000 Vermont residents. They're engaged in making food, clothing, machinery, electronic components, chemical products, and more.
Software & technology: This sector comprises almost 65,000 workers who collectively earn over $6 billion in wages each year. Tech and STEM-related jobs are expected to have thousands of openings over the next decade.
Insurance and financial services: National Life Group is headquartered in Vermont. Firms like Morgan Stanley and Edward Jones also have a presence here. Over 1000 financial services firms support over 8,000 jobs in the state.
Renewable energy: This state's clean energy sector supports close to 19,000 jobs. Vermont has the highest concentration of solar jobs in the U.S.
Tourism: With over $3 billion in annual visitor spending, tourism is a major part of Vermont's economy. This sector supports more than 31,000 jobs in the state.
Careers Related to the Industries Above
Average Annual Wages
Financial advisors

Computer systems analysts

Wind turbine service technicians

Restaurant managers

Industrial machinery mechanics
Career Information
Across Vermont, good career opportunities continue to emerge in technology, clean energy, health care, and other fields.
Job Growth
1.8% from 2018 to 2028
Job Openings
Yearly Average
Average Salary
(all occupations)
Population

Number of Employers

Key Industries
Manufacturing, software & technology, renewable energy, tourism, insurance and financial services
Sources
Vermont Department of Labor
U.S. Bureau of Labor Statistics
U.S. Census Bureau
Think Vermont
Fastest-Growing Careers
According to the Vermont Department of Labor, following are the occupations expected to expand the fastest between 2018 and 2028. Wages are drawn from statewide estimates from the Bureau of Labor Statistics (BLS).
Personal care aides and home health aides (28.6%): Ease the burden of everyday activities by assisting with bathing, dressing, cooking, and similar tasks. You will need to become a licensed nursing assistant through the Office of Professional Regulation (OPR).
Average yearly wage: $32,590
Information security analysts (27.4%): Safeguard an organization's data by testing for system vulnerabilities, developing measures to control access, and creating disaster recovery plans. A bachelor's degree is typically required.
Average yearly wage: $83,490
Solar photovoltaic installers (26.4%): Install the panels and support structures for systems that generate electricity from the sun's energy. A trade school program can help you learn the required skills.
Average yearly wage: $45,060
Applications software developers (24.9%): Design computer programs that satisfy user needs, as well as performance and security requirements. Many developers have bachelor's degrees, but that level of education is not always necessary.
Average yearly wage: $99,730
Separating, filtering, clarifying, precipitating, and still machine setters, operators, and tenders (24.9%): Be in charge of machines like centrifuges and filter presses that separate or extract liquids, solids, or gases as part of a manufacturing process. A high school diploma is enough to get started.
Average yearly wage: $40,970
Good-Paying Careers With the Most Yearly Job Openings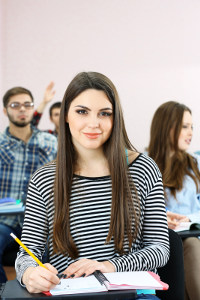 Hundreds of positions become available in Vermont each year that pay more than the state average wage. But you'll need college-level training to take advantage of them. Based on state labor department projections and BLS wage estimates, here are some top examples:
Registered nurses (431 yearly openings): Play a key role in a health care team by monitoring patients' conditions, administering treatments, and helping patients manage their injuries or illnesses. To become licensed by the OPR, you must complete a state-approved program and pass a national exam.
Average yearly wage: $70,240
General and operations managers (332 yearly openings): Set policies, organize staff, and coordinate the activities of an organization's various departments. In addition to a bachelor's degree, you will need to have several years of experience in your industry.
Average yearly wage: $90,790
Accountants and auditors (324 yearly openings): Track the money flowing in and out of an organization and make sure all financial records are kept in accordance with relevant laws. A bachelor's degree is the usual requirement.
Average yearly wage: $74,640
Elementary school teachers (284 yearly openings): Help young students develop their academic and social skills. The first step in getting a license to teach in Vermont involves completing a bachelor's degree.
Average yearly wage: $63,480
Market research analysts and marketing specialists (219 yearly openings): Collect information on sales, prices, and market trends to figure out what people want to buy and how to promote those products or services. You'll likely need a bachelor's degree.
Average yearly wage: $59,140
---
Trade Schools Offer a Focused Way Forward
With skills-driven programs aimed at getting students ready for the workplace, trade schools in Vermont are where many adults begin their journeys to success.