5 Vibrant Career Categories Worth Exploring in Utah
This western state is famous around the world for its abundance of spectacular scenery. But Utah's great qualities don't stop there. In fact, the people who live, work, and go to school in the region frequently benefit from its growth and economic vitality. And the future looks excellent. Check out these facts: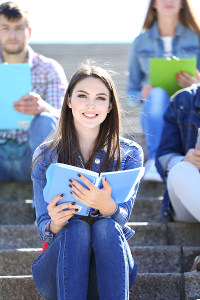 So, where can you find the best opportunities? The state government notes that about 75 percent of Utah's residents live in Salt Lake, Utah, Weber, and Davis counties. And many of them enjoy good careers in these five sectors:
1. Digital Media and Technology
Utah is where several world-class companies in this category call home. Collectively, they provide jobs for over 65,000 of the state's residents, according to EDCUtah. And they specialize in areas like video game development, film production, data hosting, software development, and various other interactive entertainment, Web-related, and information technology products and services. Plus, consider the following facts:
EDCUtah says the state boasts the second-fastest tech-job growth in the nation.
According to the state government, Utah's film industry supports more than 21,840 jobs. And the state hosts the Sundance Film Festival, which is America's largest independent film festival. The state government notes that in 2018, over 124,900 film buffs from all over the world traveled to Park City, Utah, to attend or take part in it.
Utah ranks second in the country (and third in the world) when it comes to Internet connectivity speed, according to EDCUtah. That's just one reason why over 7,000 information technology companies call the state home.
The Department of Workforce Services says that between 2016 and 2026, math- and computer-related jobs in Utah are expected to grow in number at a rate of 4.4 percent per year. And job openings related to art, design, media, sports, and entertainment are projected to increase by 3.3 percent a year.
2. Health Care and Wellness Services
Utah ranks high when it comes to the health of its residents. Plus, the state's outstanding variety of easy-to-access outdoor recreational opportunities has meant that the region is home to a high percentage of athletes and fitness enthusiasts. But a lot of people still get injured—whether because of skiing, hiking, mountain biking, or other fun activities. And the region's fast-growing population also means that demand for all kinds of health, dental, and wellness-related services only keeps rising.
Utah's hospitals alone already employ over 43,000 people, according to the Utah Hospital Association. But the Department of Workforce Services estimates that from 2016 to 2026, the number of jobs for qualified health care technicians and practitioners is expected to grow by 3.4 percent a year, while the openings for other kinds of support workers in the sector could increase by 3.8 percent per year.
3. Skilled Trades and Technical Vocations
EDCUtah notes that in terms of employment, Utah's manufacturing sector is the state's fourth-largest industry. It provides jobs for over 205,000 people in fascinating areas like aerospace and advanced composites. All kinds of skilled professionals—from machinists to drafters to electrical and industrial engineering technicians—enjoy careers in this large sector.
Plus, the Department of Workforce Services says that a lot of new jobs related to construction and other trades are expected to be generated in the coming years. For example, between 2016 and 2026, employment opportunities related to installation, maintenance, and repair are projected to increase in number by 2.8 percent per year. And construction and extraction job openings are expected to grow by 4.1 percent a year.
4. Business and Legal Support
Companies of every size are drawn to Utah because of its business-friendly reputation. That means it's possible to find outstanding job opportunities with both emerging and well-established organizations. Everyone from accounting pros to administrative specialists to legal professionals are needed to help keep Utah's economy moving forward. In fact, look at the yearly employment growth rate projected by the Department of Workforce Services for these areas from 2016 to 2026:
Business and financial operations—3.5 percent
Office and administrative support—2.2 percent
Legal services—2.4 percent
5. Culinary and Personal Care Services
Utah is a popular destination for tourists looking for scenic beauty and distinctive outdoor adventures. Figures from the Utah Tourism Industry Association reveal that in 2017 alone, about 10.5 million visits were made to the state's five national parks. And tourists spent $9.15 billion within the state. So, how is that relevant to the culinary and personal care sector?
All of those visitors need places to eat. And many of them go for massage or cosmetology services after experiencing the great outdoors and before taking in the excitement of the state's great towns and cities. Simply put, when you combine Utah's large number of visitors with its already sizable and growing population, it's easy to see why it's home to a big diversity of good dining, beauty, and spa-related establishments.
And new jobs in these areas continue to be generated. For instance, the Department of Workforce Services says that from 2016 to 2026, the yearly rate of growth for openings related to food preparation and service is expected to be 3.1 percent. And for personal care jobs, it's projected to be 3.9 percent.