Top 3 Benefits of Getting a Career Education in San Antonio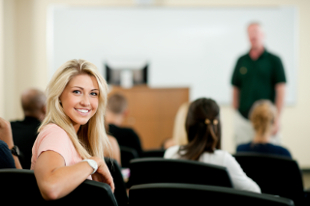 This city is one of the fastest-growing places in America, according to the San Antonio Economic Development Foundation (SAEDF). Yet it's also one of the few places where a student can enjoy the opportunities of a big city along with the friendly and down-to-earth personality usually only found in a small town.
In 2018, the Greater San Antonio metro area had a population of over 1.5 million people. And from 2017 through 2022, the SAEDF predicts that the area's population could grow by more than 7.4 percent. All of that growth is leading to an abundance of new potential for anyone who wants to build a prosperous life in a city that stays grounded in what makes it special.
For college or trade school students, some of the best advantages of pursuing an education and career in Bexar County's largest city include:
1. Vocational Diversity
According to the SAEDF, San Antonio has a strong civilian labor force of almost 1.2 million workers thanks to a thriving economy built on a wide variety of appealing industries. That's because the region has a thriving economy built on a wide variety of appealing industries. Some examples of compelling career areas for aspiring professionals in this city are: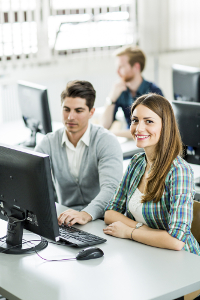 Healthcare and Bioscience—About one in every six employed San Antonians works in this sector, which provides jobs to more than 172,000 people, according to the SAEDF.
Creative Arts and Design—This sector continues to expand and rise in prominence within the city. In 2016 alone, over 24,800 creative workers helped generate an economic impact of $3.9 billion, according to a report from the San Antonio Department of Arts and Culture.
Electronics and Information Technology—The SAEDF estimates that roughly 20,000 good positions have been created by hundreds of IT-related companies in San Antonio that specialize in areas like computer equipment, software development, data hosting, and cyber security.
Financial and Business Services—The SAEDF reports that San Antonio is very supportive of businesses large and small, and the city's financial sector alone supports jobs for over 60,500 people.
Skilled Trades—San Antonio's diverse manufacturing sector supported more than 51,000 jobs in 2016, according to the SAEDF, including those related to trades like welding. And with the city's rapid growth, a lot of new opportunities are being generated in areas like construction, HVAC technology, and automotive service.
Beauty, Hospitality, and Tourism—Over 37 million tourists visit San Antonio each year, which helps support a lot of fun jobs related to making people feel pampered and delighted.
2. True Affordability
Even though San Antonio is the seventh-biggest city in America, it has one of the lowest costs of living among large municipalities, according to the SAEDF. As a result, it's a great place for students since they can enjoy a high quality of life without the financial pressures they might experience in other places.
3. A Fun, Community-Driven Lifestyle
San Antonians take pride in their community spirit and tend to exhibit a very neighborly attitude. And finding fun and active things to do is easy. The city's recreation options include about 150 miles worth of hiking and biking trails as well as public parks that, in total, take up over 15,000 acres. Plus, the city's incredibly diverse food scene keeps growing and is now recognized nationally for having lots of creative chefs and delicious yet inexpensive options for eating out. This all adds up to a lot of fun options for students to take advantage of when they aren't in class or studying!