---
---
4 Career Sectors in Austin That Offer Solid Opportunities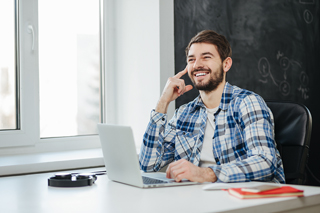 Austin offers an impressive combination of economic opportunity and affordability. The Texas capital is the 11th most populous city in the U.S., yet its cost of living is below the national average, making it a vibrant and affordable place to live and work.1 And the word is spreading: The metro area's population is expected to grow by about 728,690 people between 2020 and 2030—growth of nearly 31.6 percent over just 10 years.1
Opportunities abound in this part of the American South. Austin has one of the most robust job markets in the country, with an unemployment rate that ranks as one of the lowest in Texas.2 It's a great place to train and start a career.
Here are four career sectors that are particularly worth checking out:
1. Health Services
Helping people get and stay healthy is a huge industry in Austin. Education and healthcare generated more new jobs in Austin than any other industries between 2016 and 2017, adding 6,300 workers. In fact, registered nurse continued to be one of the top job postings in the Austin area in April of 2019.1 It's a growing field with a bright future.
Consider the following occupations. These figures show how much each occupation is expected to grow in the capital area between 2016 and 2026 as well as how much each occupation earned as an average annual wage in 2018:2,3
Physical therapist assistants—25.6 percent / $65,460
Surgical technologists—26.3 percent / $50,440
Medical assistants—30.6 percent / $33,760
Respiratory therapists—47.2 percent / $59,100
Pharmacy technicians—26.3 percent / $35,480
Radiologic technologists—25.6 percent / $59,540
2. Arts, Media, and Culture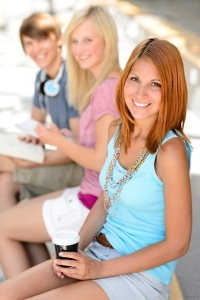 As the self-proclaimed live music capital of the world, Austin boasts a thriving arts scene that employs thousands of creative people. The Texas capital serves as host to major events like Austin City Limits and SXSW Music, Film, and Interactive that draw people from all over the country.
More than 50,000 people in the area work in the creative and digital media technology industry.1 And art and design jobs (including graphic designers and multimedia artists) in the capital area are projected to grow by 17.5 percent between 2016 and 2026.3 So it's definitely worth looking at the creative programs offered by trade schools and colleges in Austin. With the right qualifications, you could enjoy a satisfying job in an exciting industry.
3. Technology
So many technology companies are headquartered in Austin that the city has been called the "Silicon Hills." Corporations like Dell, IBM, Apple, and Oracle all have a major presence in Austin. The city is second only to Dallas-Forth Worth in the amount of technology-related revenue it generates in Texas.4 Simply put, the high-tech industry in the region is flourishing. Check out the projected job growth for the period between 2016 and 2026 and average salaries for these occupations as of May 2018:2,3
Web developers: 15.4 percent / $79,130
Software developers, applications: 25.1 percent / $108,040
Computer user support specialists: 12.7 percent / $51,040
Computer network support specialists: 11.8 percent / $64,490
4. Manufacturing
Automotive technology and aerospace manufacturing are big business in Austin. The city is also known for semiconductor, medical device, and electronics manufacturing and development. In fact, 55 percent of the city's manufacturing jobs are in high-tech industries. And the total number of jobs in the city's manufacturing sector grew by 19 percent between 2010 and 2017.1 So it's a great time to consider a job in this field.
---
Set Yourself Up for Success
Position yourself for the right career and take advantage of the expanding opportunities in this central Texas city. Austin trade schools and vocational colleges are ready to help you develop the skills you need for success. Enter your zip code in the following school search tool and take the first step toward your future!
---
---
1 Austin Chamber of Commerce, website last visited on July 10, 2019.
2 Texas Workforce Commission, Texas Labor Market Information, website last visited on July 9, 2019.
3 Bureau of Labor Statistics, U.S. Department of Labor, "Occupational Employment Statistics," website last visited on July 9, 2019.
4 Austin Relocation Guide, website last visited on July 8, 2019.