Nashville Trade Schools, Colleges & Universities
By Publisher
| Last Updated
Trade schools in Nashville help thousands of students get the training they need to launch great new careers. You can continue living in a place full of fun and opportunity while preparing for a career that could bring you the stability and fulfillment you desire.
---
Education & Training in Nashville
Colleges and trade schools in Nashville offer a broad mix of educational options, designed to help students embrace new opportunities.
Key Benefits of the Area for College Students
Rapid job growth: According to data from the Bureau of Economic Analysis, Nashville metro area employment expanded by 33 percent in seven years, almost double the rate for Tennessee as a whole.
Lots of young people: The median age of the metro-area population is lower than the state median. And 60 percent of those who attend the area's post-secondary institutions opt to stay in the region to build their careers.
Many amenities, but a manageable size: Amazing restaurants, shops, and entertainment venues abound, yet Nashville is not as big or overwhelming as other major cities like Boston or New York.
Costs
Your education cost will vary depending on the type of school you attend and the program you choose. Information from Data USA shows that in the Nashville-Davidson area, the median tuition and fees at four-year colleges are as follows:
Public schools: $6,726 (in-state); $20,082 (out-of-state)
Private schools: $24,200
---
---
FAQs About Being a Student in Nashville
How expensive is it to live in Nashville?
Based on overall median rent, the cost of housing in the Nashville metro area is 25.6 percent higher than the Tennessee median and 2.2 percent higher than the U.S. median. The median monthly rent on a studio or one-bedroom apartment is $939 and $952, respectively.
What's the transportation situation like?
Considering that most Nashville residents get around by car, it's notable that the average commute time is shorter than the national average.
Plus, the Nashville BCycle program allows you to borrow a bike from stations around the city. A one-month pass is $15 and entitles you to unlimited rides (though each ride can be no more than one hour long).
Are there any local programs to help students with career development?
You can get involved in YP Nashville, an organization that connects young people with professional development opportunities in the region. It hosts leadership and networking events throughout the year.
---
Nashville Schools
Sponsored Listings
Automotive Technology
Collision Repair and Refinishing
Diesel Technology
Heavy Equipment
Welding Technology
Cardiovascular Technology
HVACR
Medical Assisting
Medical Laboratory Technology
Nursing
Business Administration:

Bookkeeping
Executive Assistant
Marketing & Sales

Database Management and Administration
Dental Assisting
Dental Hygiene
Facility Maintenance
Facility Maintenance and Technology
Heating, Ventilation, and Air Conditioning
Medical Assisting
Medical Office Administration
Restaurant, Hospitality, and Retail Management
---
---
Industry Information
The Nashville-area economy is supported by an eclectic mix of industries, from health care and business services to entertainment and manufacturing.
Fastest-Growing Industries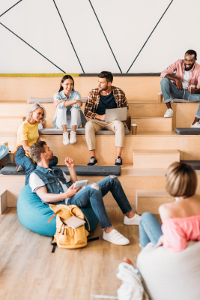 Data from the Tennessee Department of Labor & Workforce Development reveals that between 2016 and 2026, the following sub-sectors are expected to see the fastest rates of growth in the Northern Middle Tennessee workforce development area.*
Medical equipment and supplies manufacturing (441.8%): The Nashville region is seeing explosive growth in the need for skilled pros to produce components, instruments, and equipment for medical, surgical, and dental purposes.
Private households (204.9%): As more and more people look for outside help to keep their homes running, opportunities should multiply for cooks, housekeepers, landscaping workers, and other related service providers.
Business support services (159.5%): A growing number of companies in Nashville are outsourcing basic business functions like mail sorting, document preparation, and bill collection. Workers with the appropriate expertise could find their services in great demand.
Other information services (72.8%): This expanding sector will continue to provide opportunities for editors, librarians, and other professionals who connect people to information in print or online.
Continuing care retirement communities and assisted living facilities for the elderly (62.5%): In the years ahead, an increasing number of skilled professionals will be needed to support the wellness needs of Nashville's older adults.
Careers Related to the Industries Above
Average Annual Wages
Production managers

Credit analysts

Editors

Licensed practical nurses

Landscaping workers
Other Key Industries in the Nashville Area
According to the Nashville Area Chamber of Commerce, major industries underpinning the region's growth include:
Music and entertainment: The music business is more highly concentrated in Nashville than anywhere else in the U.S. The industry already accounts for 56,000 jobs, and opportunities for entertainers, camera operators, and sound technicians are expected to grow.
Corporate operations: More than a dozen Fortune 1000 companies are headquartered in the area, drawing on the talents of local professionals like financial specialists, market research analysts, and customer service representatives.
Health care management: Nashville-area health care companies manage over 50 percent of all privately owned hospital beds in America. This expanding industry directly supports over 120,000 jobs in the region.
Advanced manufacturing: Firms in the Nashville area produce everything from cars and computers to home appliances and electrical equipment. Manufacturing jobs in the region increased by 33 percent between 2010 and 2018.
Supply chain management: With more than 75 percent of the nation's markets reachable within a one-to-two-day drive from Nashville, the area is a hub for logistics and transportation. More than 100,000 people are employed in this sector, and that figure is likely to rise.
Careers Related to the Industries Above
Average Annual Wages
Health services managers

Sound engineering techs

Mechanical drafters

Market research analysts

Heavy truck drivers
Career Information
In Nashville, good career opportunities are available in health care, business, education, and various other fields.
Job Growth
18.5% from 2016 to 2026
(Northern Middle TN region*)
Job Openings
Yearly Average
(Northern Middle TN region*)
Average Salary
(all occupations)
Population
(Nashville-Davidson)
Number of Employers
(metro area)
Key Industries
Music and entertainment, corporate services, health care management, advanced manufacturing, supply chain management
Sources
Tennessee Department of Labor & Workforce Development
U.S. Bureau of Labor Statistics
U.S. Census Bureau
Nashville Area Chamber of Commerce
Fastest-Growing Careers in Nashville
According to estimates from the state labor department, below are the occupations that are expected to see the highest rates of job growth in the Northern Middle Tennessee workforce development area between 2016 and 2026.* Wage information is based on 2019 Bureau of Labor Statistics (BLS) data for the Nashville-Davidson--Murfreesboro--Franklin metro area.
Dental laboratory technicians (439.7%): Use a variety of different tools and materials to construct dentures, crowns, implants, and other appliances. Most training is done on the job.
Average yearly wage: $40,690
Private household cooks (216.7%): Plan menus, organize supplies, and prepare food for individuals or families in their homes. Many cooks learn on the job, but post-secondary culinary programs are also available.
Average yearly wage: $28,240
Radio, cellular, and tower equipment installers and repairers (94.4%): Set up, test, and maintain the equipment used in broadcasting, radio transmitting, cellular communications, and more. A high school diploma is typically all that's required.
Average yearly wage: $81,790
Reservation and transportation ticket agents and travel clerks (87.2%): Provide tourist information and handle the bookings and ticket sales for airlines, railroads, and bus companies. Formal training generally isn't necessary.
Average yearly wage: $34,700
Orthotists and prosthetists (83.3%): Design specialized devices like knee braces or artificial limbs to help people move or function better. You'll need a master's degree as well as a license from the Tennessee Board of Podiatric Medical Examiners.
Average yearly wage: $60,100
Good-Paying Careers With the Most Yearly Job Openings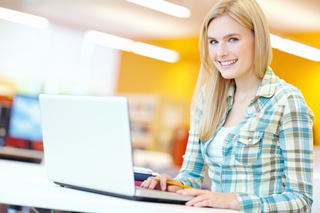 Post-secondary training can position you to pursue one of the hundreds of well-paying jobs that open up in the Northern Middle Tennessee workforce every year. Below are some of the top examples, based on state labor department projections for the 2016-to-2026 period and BLS wage data from 2019.*
General and operations managers (1,805 yearly openings): Help an organization thrive by organizing staff and coordinating departmental activities. These leadership positions usually require a bachelor's degree and relevant industry experience.
Average yearly wage: $120,810
Registered nurses (1,300 yearly openings): Tend to the needs of medical patients in hospitals, physicians' offices, care facilities, and other settings. Becoming licensed in Tennessee requires completing a registered nursing program and passing a national exam.
Average yearly wage: $65,060
Accountants and auditors (1,050 yearly openings): Document an organization's financial transactions and ensure that all records are complete, accurate, and in line with legal requirements. A bachelor's degree is the usual requirement.
Average yearly wage: $72,590
Financial managers (685 yearly openings): Analyze financial data, guide investment decisions, and look for ways to boost an organization's profitability. A bachelor's degree is typically necessary.
Average yearly wage: $123,980
Elementary school teachers (660 yearly openings): Guide the academic and social development of Nashville's students by delivering lesson plans, assessing student progress, and communicating with parents. You'll need a bachelor's degree and a state teaching license.
Average yearly wage: $54,330
---
Get Training for New Possibilities
Learning job-centered skills at trade schools in Nashville can help students like you get positioned to take advantage of the rapidly expanding career opportunities in the region.
---
* Job growth and job opening numbers are based on projections for the Northern Middle Tennessee workforce development area, which includes Stewart, Montgomery, Robertson, Sumner, Houston, Dickson, Cheatham, Davidson, Wilson, Humphreys, Williamson, Trousdale, and Rutherford counties.