---
---
4 Career Sectors in South Carolina With Great Opportunities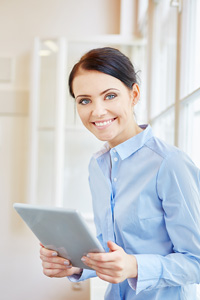 Many South Carolina employers have a challenge meeting their staffing needs. In fact, 45 percent of jobs in the state are "critical-needs jobs," which means they involve performing services that are essential to South Carolina's residents. But only 29 percent of people in South Carolina's workforce have the right training to fill those positions.1 As a result, employers in many important industries are actively seeking qualified workers.
So, where will you find many of those opportunities? Check out the job sectors below.
The projected annual job openings below are for the period between 2016 and 2026 in South Carolina.2 The average annual earnings figures are for South Carolina as of May 2018.3
1. Healthcare
The healthcare and social assistance sector in South Carolina is expected to add 51,989 new jobs from 2016 to 2026, an increase of over 21 percent.2 What's behind this rapid growth? A big factor is that the average age of South Carolina residents is rising: The fastest-growing demographic in the state is that of people over 85.4 This age group often needs more medical care, which in turn creates a need for more healthcare workers.
What kind of healthcare careers will be in demand? Take a look at some examples:
Registered nurses—3,132 job openings; $64,940
Medical assistants—1,428 job openings; $32,120
Licensed practical nurses—824 job openings; $40,890
Dental hygienists—235 job openings; $61,440
Medical records technicians—215 job openings; $41,040
2. Skilled Trades
The aging population in South Carolina is also affecting the skilled trades. Workers in many trades are preparing to retire, and there are not enough qualified people to fill the remaining positions. For example, fewer than one new person enters the truck-driving trade for every four drivers who retire.5 As a result, when the older drivers retire, South Carolina transport companies will need more licensed drivers to fill those positions.
The aerospace industry is another skilled trade sector with growing job opportunities. Since 2010, the annual employment of aerospace workers in South Carolina has risen at a rate that is eight times higher than the state average.6 That means more job openings continue to be generated for workers in aerospace manufacturing, aircraft maintenance, and air transportation occupations. Plus, these careers offer good salaries: The average annual salary in the South Carolina aerospace industry is $70,000.7
Take a look at the stats for these skilled trades:
Electricians—1,032 job openings; $44,720
Welders—901 job openings; $43,960
HVAC mechanics and installers—746 job openings; $45,240
Aircraft mechanics—99 job openings; $62,120
Auto mechanics—99 job openings; $40,040
3. Technology
A shortage of technology workers in South Carolina is creating a huge number of opportunities. In fact, this sector has four times the number of unfilled job openings as the state average.8 That means technology businesses aren't always able to find professionals with the right skills, even though the technology sector's average annual wage of $75,259 is much higher than the state average of $41,530.8
What do tech careers in South Carolina have to offer you? Take a look at these examples:
Computer user support specialists—653 job openings; $47,040
Computer programmers—198 job openings; $81,940
Information security analysts—136 job openings; $75,770
Computer network architects—117 job openings; $85,450
Web developers—102 job openings; $77,950
4. Tourism
"Made for vacation" is South Carolina's tourism motto, and it's easy to see why. From sandy beaches to world-class golf courses, there's plenty to see and do here. And it takes a lot of people to support the $15-billion-a-year tourism industry.9 That's one reason why Myrtle Beach, the popular tourist destination and golfing center, is the second fastest-growing metropolitan area in the U.S.10 However, the tourism sector also has a shortage of workers (especially in the restaurant industry), which means a lot of opportunities exist to help fill the gap.11
Check out these tourism-related careers:
Chefs and head cooks—598 job openings; $40,820
Head golf professionals (and other coaches and scouts in all sports)—522 job openings; $50,250
Supervisors of lawn and groundskeeping workers—413 job openings; $48,140
Event planners—250 job openings; $40,040
Hotel and motel managers—68 job openings; $54,750
---
It's Time to Act on Your Ambitions
Now that you know about the opportunities that attending South Carolina trade schools or career colleges can lead to, why not act on your aspirations today? Just enter your zip code into the search box below to discover schools near you!
---
---
1 South Carolina Chamber of Commerce, "Workforce Development," website last visited on March 3, 2020.
2 SC Works Online Services, website last visited on November 26, 2019.
3 Bureau of Labor Statistics, U.S. Department of Labor, Occupational Employment Statistics, website last visited on July 18, 2019.
4 The State, "SC bracing for cost of aging population," website last visited on September 5, 2018.
5 Greenville News, "Wanted: 60K drivers. What the shortages in Upstate SC, US trucking companies mean to you," website last visited on January 21, 2020.
6 South Carolina Aerospace, "Data & Trends," website last visited on September 5, 2018.
7 South Carolina Council on Competitiveness, Aerospace in South Carolina: Diversified and Sustainable Growth, website last visited on January 8, 2020.
8 Code.org, Support K-12 Computer Science Education in South Carolina, website last visited on September 5, 2018.
9 USA Today, "South Carolina Tourism Information," website last visited on September 5, 2018.
10 United States Census Bureau, "New Census Bureau Population Estimates Show Dallas-Fort Worth-Arlington Has Largest Growth in the United States," website last visited on September 5, 2018.
11 The State, "Worker shortage puts a pinch on SC restaurants," website last visited on September 5, 2018.