Colleges & Trade Schools in South Carolina
By Publisher
| Published
| Last Updated
Colleges and trade schools in South Carolina help students acquire the practical skills that employers across many vital industries need. People with the right education or vocational training can pursue good opportunities in business, health care, skilled trades, education, technology, and many other important sectors.
---
Education & Training in South Carolina
South Carolinians can choose from a wide variety of vocational colleges, trade schools, universities, and other institutions when pursuing career training. Several financial aid options are available for eligible state residents. And adult students can access resources that make it easier to complete their post-secondary education.
Key Benefits of the Region for College Students
More potential for one-on-one attention from your instructors: In South Carolina, the student-to-instructor ratios are lower than the U.S. averages at public colleges and universities as well as private for-profit institutions.
Good prospects when you graduate: South Carolina ranks ninth in the nation for average yearly job growth, based on 2014-2019 data from the Bureau of Economic Analysis.
Extra support for adult learners: SC Works provides information about education and job-training resources for adult students, people with disabilities, and other residents with particular needs. Also, low-income attending school can qualify for financial assistance with child care through the SC Voucher program.
Costs
Student charges vary at South Carolina trade schools, colleges, and universities. Many factors can influence the amount you pay for your education, including your course of study, residency status, and the type of post-secondary institution you attend. On average, students paid the following amounts for tuition and fees at four-year schools in South Carolina during the 2018-2019 academic year, according to the National Center for Education Statistics (NCES):
Public schools: $13,013 (in-state); $32,174 (out-of-state)
Private schools: $25,621
Many two-year technical colleges, trade schools, and community colleges charge less than those amounts.
In terms of on-campus room and board at four-year schools, South Carolina students paid the following amounts, on average, according to the same NCES data:
Public schools: $10,100
Private schools: $9,554
---
---
Trade School Accreditation
Accredited schools have been assessed by independent agencies and deemed to be meeting or exceeding specific quality standards. When they fail to uphold those standards, they can lose their accreditation or be held accountable in other ways. The U.S. Department of Education recognizes several regional and national accrediting bodies. It only grants federal financial aid to students who attend schools accredited by one or more of those organizations.
Several universities, colleges, and technical schools in South Carolina are regionally accredited by the Southern Association of Colleges and Schools Commission on Colleges (SACSCOC). Many private vocational colleges and trade schools in the state are nationally accredited by one of these organizations:
Accrediting Commission of Career Schools and Colleges (ACCSC)
Council on Occupational Education (COE)
Accrediting Council for Continuing Education & Training (ACCET)
Accrediting Council for Independent Colleges & Schools (ACICS)
Financial Aid for South Carolina Students
Many residents qualify for state-funded grant and scholarship programs through the South Carolina Commission on Higher Education. Here are a few notable examples:
The SC Need-based Grant awards as much as $2,500 a year to full-time students or $1,250 a year for part-time students who have the greatest financial need. Among other requirements, you must be pursuing your first degree at an eligible public school in South Carolina.
The Lottery Tuition Assistance Program (LTAP) provides qualifying residents with additional aid after all other financial assistance has been applied. The aid is not based on your financial need. It can be used to attend a public or independent two-year school even if you already possess a post-secondary certificate, diploma, or degree.
The SC·WINS Scholarship provides additional aid to eligible students who receive LTAP assistance. You must attend one of the state's public technical colleges. And if you don't meet income requirements, you must pursue training for an occupation deemed to have a critical shortage of workers in the state. Many of the qualifying vocations are in construction, transportation, manufacturing, tourism, hospitality, information technology, and health care.
In addition to state-funded programs, you may be eligible for various forms of federal financial aid. Either way, you'll need to complete the Free Application for Federal Student Aid (FAFSA) each year that you attend school and require financial assistance.
FAQs About Being a Student in South Carolina
Is off-campus living affordable in South Carolina?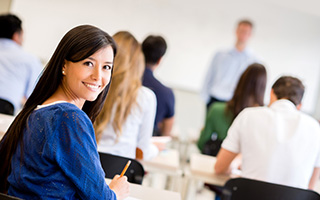 According to statewide estimates, South Carolinians pay $667 per month, on a median basis, for a studio apartment. For a one-bedroom place, the median cost is $827 per month. Both amounts are over 13-percent less than the respective U.S. medians. Plus, the state's overall cost of living is significantly lower than the national average.
Do South Carolina students get discounts on public transit?
More than 25 public transportation systems operate throughout the state. Not all of them offer lower fares for college students, but some do. For example, students can get discounted fares or passes in Charleston, Greenville, and Columbia.
If you don't go to school in one of those areas, check with your city's public transit provider. Even if it doesn't offer discounts directly to students, you might be able to get a pass through your school.
How can I grow my network after graduating from a South Carolina college?
One of the best ways to meet people who might play a role in your future success is to join a local networking organization. Through special events, you can connect with both new and experienced professionals and gain knowledge that aids in your career development. Following are some examples of local organizations aimed at helping South Carolinians under 40 expand their networks and learn from each other:
---
South Carolina Schools
Sponsored Listings
Diagnostic Medical Sonography
Electronic Medical Billing and Coding Specialist
Medical Assisting
Occupational Therapy Assistant
Pharmacy Technology
Professional Clinical Massage Therapy
Radiologic Technology
Business Administration
Medical Billing and Coding
Medical Clinical Assistant
---
---
Industry Information
South Carolina employers in many important industries are actively seeking qualified workers. From business to health care to advanced manufacturing, the state's diverse job sectors produce good opportunities for residents with the right sets of skills.
Fastest-Growing Industries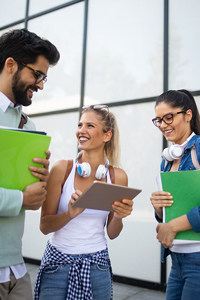 Long-term employment projections from SC Works Online Services indicate that the following sub-sectors are expected to generate new jobs at the fastest rates between 2018 and 2028.
Other information services (54.2%): Demand should rise for workers who have relevant skills for contributing to organizations that archive, publish, or provide searchable access to information through libraries, online news outlets, Internet portals, and similar services.
Transportation equipment manufacturing (34.4%): Jobs related to the production of aircraft, boats, and motor vehicles should continue to grow in number. About 72,000 South Carolinians are already part of the automotive workforce. And about 19,000 residents work in the aerospace sector.
Ambulatory health care services (25.1%): Many new positions will likely be created for people who are qualified to work in physicians' offices, dental clinics, diagnostic imaging centers, medical labs, and other settings that provide outpatient health services. This sub-sector also includes agencies that provide in-home medical care.
Securities, commodity contracts, and other financial investments and related activities (21.9%): Professionals in this sub-sector work for brokerages and other firms involved in facilitating, managing, or providing advice about the buying and selling of stocks, bonds, and commodities.
Management of companies and enterprises (19.9%): An expanding number of new opportunities may be generated for South Carolinians who have the expertise to work for holding companies or other organizations that oversee or have controlling interests in various business enterprises.
Careers Related to the Industries Above
Average Annual Wages
Financial managers

Financial advisors

Librarians

Welders

Medical assistants
Other Key Industries
In addition to the advanced manufacturing of aerospace and automotive products, the following industries are among the most essential creators of current and future employment opportunities in the state. All facts are from the South Carolina Department of Commerce.
Advanced materials: About 800 companies in this state are involved in developing or producing cutting-edge composites, plastics, textiles, and other innovative materials.
Agribusiness: Farming and food production directly support about 68,000 jobs in South Carolina.
Corporate services and operations: Many company headquarters are located in this state. And several organizations offer shared or outsourced help with areas like customer service, financial management, and office administration.
Life sciences: This sector provides jobs for about 22,000 South Carolinians. They conduct research and help develop pharmaceuticals and biotechnologies.
Logistics and distribution: When you include transportation services, about 113,000 residents have jobs in this industry. South Carolina's infrastructure includes container ports and thousands of miles of highways and railroads that enable the timely and efficient movement of goods.
Careers Related to the Industries Above
Average Annual Wages
Logisticians

Biomedical engineers

Marketing specialists

Agricultural techs

Industrial machinery mechanics
Career Information
Many of the best job prospects for South Carolinians are in vocational areas like health care, business, technology, education, and skilled trades. In a lot of cases, you need post-secondary training to take advantage of the opportunities.
Job Growth
9.2% from 2018 to 2028
Job Openings
Yearly Average
Average Salary
(all occupations)
Population

Number of Employers

Key Industries
Advanced manufacturing, advanced materials, agribusiness, corporate services and operations, life sciences, logistics and distribution
Sources
SC Works Online Services
U.S. Bureau of Labor Statistics
U.S. Census Bureau
South Carolina Department of Commerce
Fastest-Growing Careers
According to occupational projections from SC Works Online Services, the vocations below should see the fastest employment gains from 2018 to 2028. Statewide wages are based on U.S. Bureau of Labor Statistics (BLS) estimates.
Home health and personal care aides (36.5%): Help residential patients with routine everyday tasks such as cleaning, bathing, getting dressed, making meals, or adhering to a schedule of self-administered medications. Working for a Medicare-certified home health agency requires completing an approved training program.
Average yearly wage: $22,470
Statisticians (36.3%): Design sophisticated data-gathering tools and carry out in-depth analyses of the collected data to help organizations find effective solutions to various problems. A master's degree is the usual requirement, but a bachelor's degree may be enough for some jobs.
Average yearly wage: $68,940
Applications software developers (35.8%): Oversee the design, coding, and testing of programs for computers, mobile devices, or cloud-based services. Although it isn't always necessary, most people in this field possess a bachelor's degree.
Average yearly wage: $92,440
Operations research analysts (34.1%): Help companies or other organizations improve their decision-making and problem-solving by evaluating all areas of their operations and recommending new actions to take. A bachelor's degree can get you started, but the best positions often go to those with graduate degrees.
Average yearly wage: $81,130
CNC machine tool programmers (33.7%): Develop the coded instructions for the automated machining of plastic or metal components for manufactured products. Trade school training is a common way to learn the required skills.
Average yearly wage: $57,980
Good-Paying Careers With the Most Yearly Job Openings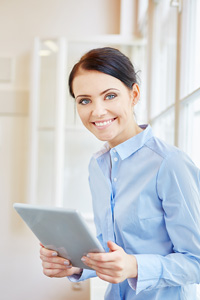 With vocational training or education beyond high school, you can get into an occupation where thousands of positions become available each year, and the pay is often more than the statewide average. Here are five of the top examples, based on BLS wage estimates and 2018-to-2028 projections from SC Works Online Services.
General and operations managers (3,663 yearly openings): Preside over the staffing, allocation of resources, and other everyday functions that keep a business establishment running effectively. In addition to earning a bachelor's degree, you'll need to acquire significant experience in your industry.
Average yearly wage: $102,240
Registered nurses (2,929 yearly openings): Become one of the most vital and respected types of professional caregivers in the health care sector. Among other requirements, you need to complete a state-approved program and pass a national exam to gain licensure through the South Carolina Board of Nursing.
Average yearly wage: $64,840
Accountants and auditors (1,921 yearly openings): Keep track of an organization's financial performance while ensuring its compliance with tax codes and other relevant laws. People generally enter this field with a bachelor's degree.
Average yearly wage: $67,740
Elementary school teachers (1,708 yearly openings): Play a significant role in young children's growth and development by educating them in basic subjects. To become certified through the South Carolina Department of Education, you must earn a bachelor's degree and complete an approved teacher preparation program.
Average yearly wage: $53,450
Carpenters (1,529 yearly openings): Build, install, or fix rough or finished components of various construction or renovation projects. You can learn the necessary carpentry core skills by completing a trade school program and/or an apprenticeship.
Average yearly wage: $46,780
---
Trade Schools Help Many South Carolinians Build Better Lives
Post-secondary career training can give you a real edge in the labor market. By offering convenient, adult-friendly programs, trade schools in South Carolina enable all kinds of people to gain skills for many of today's best career opportunities.