3 Rhode Island Career Sectors That Are Rich With Opportunity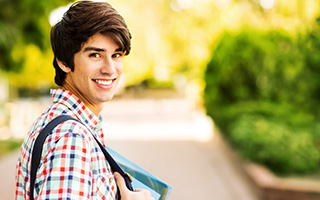 Rhode Island benefits from a wide diversity of talent. Even though this New England state is geographically small, its 39 different municipalities support many important and fascinating industries. And the region's close proximity to world-class cities like Boston and New York City makes it a terrific place for those with ambitions of working in powerful or emerging career sectors.
For example, tourism is one of Rhode Island's top economic generators due to the state's 400 miles of coastline, incredible collection of historic sites, and well-recognized art and culinary scenes. It also features 60 miles of paved biking paths. And Rhode Island Commerce notes that manufacturing continues to thrive in the region, especially in areas like marine technology and medical devices.
Regardless of which community you reside in, you'll be very close to the Atlantic Ocean and all of Rhode Island's opportunities. That means you can live in the town or city you enjoy most, whether it's the urban core of Providence, an attractive suburban area like Warwick or Lincoln, or an especially prosperous area like East Greenwich.
And that's the bottom line: Rhode Island allows for lots of options. Here are three more sectors worth giving special consideration to:
1. Health Services
When combined with social assistance, this industry is already Rhode Island's largest. And the Rhode Island Department of Labor and Training says that from 2016 to 2026, it is expected to generate over 4,000 new jobs—more than almost any other sector.
Major reasons for that fast rate of growth include the state's aging baby boomer population and advances in the medical field that require more professionals with the skills and qualifications to help patients take advantage of them.
2. Skilled Trades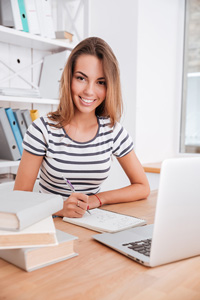 According to the state labor department, employment in Rhode Island's construction industry is expected to grow faster than that of any other occupational sector—about 13 percent between 2016 and 2026. Heavy and civil engineering construction, in particular, is predicted to provide a lot of new jobs, with a projected employment increase of 18 percent for qualified tradespeople. It's why trade schools in Rhode Island remain a very appealing option for career seekers.
3. Digital Technology and Design
Did you know that Rhode Island has more industrial design firms per capita than any other state? Rhode Island Commerce says so. Plus, it points out that efforts are underway to turn the state into a major global player in the area of digital production and design. Information technology consulting firm Infosys is building an innovation center in Providence that is expected to create 500 new jobs by 2022.
Rhode Island is one of the few regions aiming to place just as much importance on art and design as on science, technology, and engineering. Leaders in the state recognize that artists and designers are essential to the process of innovation, especially when it comes to breakthroughs in areas like digital media, entertainment, and product design.
---