Colleges & Trade Schools in Rhode Island
By Publisher
| Published
| Last Updated
Trade schools in Rhode Island offer skills-focused programs that give students the chance to prepare for a whole new world of professional possibilities. Vocational training can help you become an important contributor in a variety of sectors that are thriving in the Ocean State, such as manufacturing, business, health care, and education.
---
Education & Training in Rhode Island
Whether you enroll in a university, college, or career school in Rhode Island, you can enjoy a range of distinctive advantages.
Key Benefits of the Region for College Students
Proximity to major commercial centers: Many Rhode Island students are within easy reach of Boston and New York City, with countless possibilities for internships and other valuable experiences.
Greater affordability: The cost of living in Rhode Island is lower than in neighboring Connecticut, Massachusetts, or New York.
Rising incomes: Between 2014 and 2019, personal income in Rhode Island grew by 16.4 percent, according to Bureau of Economic Analysis numbers.
Costs
Rhode Island's colleges, technical schools, and other post-secondary institutions charge students different amounts. But based on National Center for Education Statistics (NCES) estimates, the average tuition and fees at four-year schools in the state during the 2018-2019 academic year were as follows:
Public schools: $12,576 (in-state); $29,998 (out-of-state)
Private schools: $42,108
If you enroll in a two-year institution, your yearly tuition and fees may be less than those figures.
Students who lived on campus paid the following average amounts for room and board, according to the same NCES data:
Public schools: $12,251
Private schools: $15,069
---
---
Rhode Island Trade School Accreditation
Accreditation signals that a school has met the quality criteria of an independent agency. Accredited schools are regularly evaluated to ensure they continue to meet or exceed those criteria, and they can lose their accreditation if they don't measure up.
Federal financial aid is only awarded to students who attend schools that are regionally or nationally accredited by an agency approved by the U.S. Department of Education.
The New England Commission of Higher Education (NECHE) is the regional accreditor for Rhode Island. Examples of national accreditors include:
Accrediting Commission of Career Schools and Colleges (ACCSC)
Accrediting Council for Continuing Education & Training (ACCET)
Council on Occupational Education (COE)
Private post-secondary schools that do not grant degrees must be approved by the Council on Postsecondary Education, which is part of the Office of the Postsecondary Commissioner.
Financial Aid for Rhode Island Students
In Rhode Island, state funds are given to post-secondary institutions, which then distribute the money to students in the form of grants. Contact the school you'd like to attend to see what's offered. To make sure you are considered for any available aid, you need to fill out the Free Application for Federal Student Aid (FAFSA) every year.
Scholarships are another potential source of non-repayable aid. For instance, the Rhode Island Student Loan Authority (RISLA) offers the Knowledge for College Scholarship, which is worth $2,000. RISLA also provides a database of local scholarships.
In addition, you can explore scholarship offerings from the Rhode Island Foundation.
FAQs About Being a Student in Rhode Island
How expensive is off-campus housing in this state?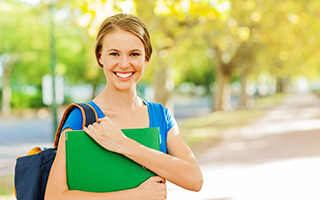 Based on statewide data, you can expect to spend a median of $798 per month to rent a studio apartment in Rhode Island. The median cost of a one-bedroom unit is $845. Both of those amounts are lower than the nationwide medians.
What transportation options exist?
The Rhode Island Public Transit Authority (RIPTA) provides bus service to nearly every community in the state. And through the U-PASS program, students at participating institutions can purchase discounted passes or even ride for free, depending on the school.
Commuter rail service is also available between Providence, T.F. Green, and Wickford Junction.
What other resources can be helpful for Rhode Island students?
Ocean State Libraries is a consortium of public libraries that enables Rhode Island residents to enjoy digital access to databases, books, and other research tools. Its Park 'n Surf program allows you to take advantage of free Wi-Fi in the parking lot of participating libraries, so you can get online without having to go inside.
---
Rhode Island Schools
Sponsored Listings
Computer Systems Support Technician
Dental Assistant
Massage Therapy
Medical Assistant
Medical Office Assistant
Practical Nursing
Commercial Drivers License Training
HVAC Technician Training
---
---
Industry Information
Rhode Island has a wide assortment of established and growing industries that provide good jobs for people with the right sets of skills.
Fastest-Growing Industries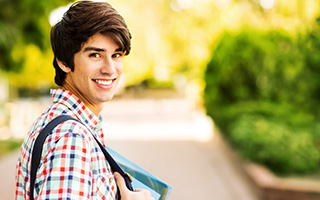 Employment projections from the Department of Labor and Training (DLT) show that in Rhode Island, the fastest growth between 2016 and 2026 should occur in the five sectors listed here:
Transportation equipment manufacturing (51.5%): Facilities that focus on creating and assembling components for ships, automobiles, rail cars, or aircraft are projected to have a greater need for staff.
Air transportation (21.5%): More opportunities are expected to emerge for professionals who can help people and cargo travel by air from one location to another.
Data processing, hosting, and related services (19.3%): Developing and maintaining the infrastructure to support data hosting and processing functions will generate increased demand for workers with relevant expertise.
Heavy and civil engineering construction (18%): A rising number of skilled workers will be needed to build and repair Rhode Island's roads, bridges, and utility systems.
Furniture and home furnishings stores (14.6%): Retail outlets that display and sell furniture for homes or offices are likely to expand in the years ahead.
Careers Related to the Industries Above
Average Annual Wages
Aircraft mechanic

Computer network support specialists

Carpenters

Machinists

Retail salespersons
Other Key Industries
According to Rhode Island Commerce, other industries that feature prominently in the Ocean State include:
Life sciences: Rhode Island companies are involved in pharmaceutical manufacturing, medical device design, neuroscience research, and more. The health and life sciences sector is 31 percent more highly concentrated in this state than the U.S. average.
Technology: Firms in Rhode Island have made great innovations related to cybersecurity, e-commerce, fuel cells, and other areas. CompTIA estimates that the tech industry accounts for close to seven percent of the state economy.
Defense, shipbuilding, and maritime: The Ocean State has long been a leader in this area. Many residents focus on building ships and submarines, developing related systems, and preserving coastal environments.
Design: Rhode Island has the highest concentration of commercial and industrial designers and the second-highest concentration of interior designers in the U.S. It also ranks among the highest-paying states for those occupations.
Tourism: According to a Tourism Economics report, more than 26 million people visited Rhode Island in 2019 alone. Direct employment in this sector has grown by 10 percent since 2015—more than twice the rate of employment growth in the state overall.
Careers Related to the Industries Above
Average Annual Wages
Biomedical engineers

Information security analysts

Commercial & industrial designers

Lodging managers

Plumbers
Rhode Island Career Information
Several manufacturing-related occupations are set to expand rapidly in Rhode Island. Residents can also find a growing number of good opportunities in fields like health care, business, and education.
Job Growth
5.9% from 2016 to 2026
Job Openings
Yearly Average
Average Salary
(all occupations)
Population

Number of Employers

Key Industries
Life sciences, technology, defense, shipbuilding and maritime, design, tourism
Sources
Department of Labor and Training
U.S. Bureau of Labor Statistics
U.S. Census Bureau
Rhode Island Commerce
Fastest-Growing Careers
The following occupations should have the most rapid growth rates over the 2016-to-2026 period, according to DLT projections. Unless otherwise noted, wages reflect Bureau of Labor Statistics (BLS) estimates for Rhode Island.
Marine engineers and naval architects (48.1%): Design and build the internal systems and outer structures of sailboats, tankers, submarines, and other ocean-going vessels. A bachelor's degree is the usual requirement.
Statisticians (45.5%): Gather and study data to identify patterns and insights that can help businesses or governments solve problems. You'll need at least a bachelor's degree, but a master's degree will open more doors.
Average yearly wage: $97,410
Extruding, forming, pressing, and compacting machine setters, operators, and tenders (37.7%): Set up, control, or monitor the machines that shape products like rubber, tile, wax, and glassware. A high school diploma is enough to begin.
Fiberglass laminators and fabricators (35.4%): Use molds to transform layers of fiberglass into boat hulls, decks, golf cart frames, and more. Most training is done on the job.
Average yearly wage: $39,910
Welders, cutters, solderers, and brazers (31.8%): Use high heat to cut or fuse metal pieces in manufacturing, construction, and other industries. A trade school program can help you develop the necessary skills.
Average yearly wage: $52,270
Good-Paying Careers With the Most Yearly Job Openings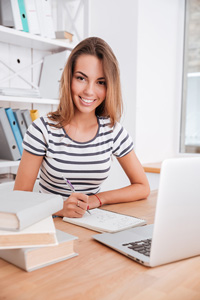 College-level training can help you qualify for one of the many well-paying occupations that feature hundreds of annual openings in Rhode Island. Based on DLT projections and BLS wage data, here are a few of the top examples:
Registered nurses (741 yearly openings): Carry out physician orders, monitor patients' conditions, and provide advice on managing illnesses and injuries. To become licensed by the Department of Health, you must first graduate from a state-approved program and pass the NCLEX-RN exam.
Average yearly wage: $82,310
General and operations managers (623 yearly openings): Guide the progress of a business or other organization by planning and coordinating its day-to-day functions. Professionals at this level typically have a bachelor's degree along with several years of relevant industry experience.
Average yearly wage: $157,720
Accountants and auditors (508 yearly openings): Contribute to an organization's success by tracking its financial dealings and making sure that all records comply with applicable regulations. A bachelor's degree can get you started.
Average yearly wage: $83,340
Management analysts (329 yearly openings): Analyze an organization's personnel, operations, and financial data to come up with measures for increasing efficiency. A bachelor's degree is the minimum requirement, but some employers look for candidates who hold an MBA.
Average yearly wage: $88,550
Secondary school teachers (248 yearly openings): Help Rhode Island teenagers expand their skills in specific subject areas. State certification is required for all educators who work in public schools.
Average yearly wage: $75,950
---
Focused Training for What Lies Ahead
This small-yet-mighty state offers plenty of big opportunities for anyone who aspires to a more enriching vocational life. Through the job-centered programs at trade schools in Rhode Island, motivated students like you can begin creating the future they want.