Why Philadelphia Is a Beacon of Opportunity for Career-Minded Students: 5 Big Reasons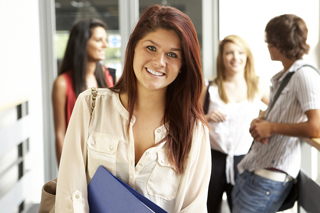 Known around the world as "Philly" and "The City of Brotherly Love and Sisterly Affection," Philadelphia remains one of the most recognized and celebrated places in America. And it deserves the attention. After all, it's a city that mixes an astonishing array of cultural benefits with plenty of remarkable opportunities for professional growth.
So is it any wonder that a lot of students from the Northeast—and from across the rest of the country—flock to this famous city? They come to pursue all kinds of post-secondary education so that they can grow as people and build richer, more vibrant lives.
In fact, that's why many students seek out career-training programs from some of the top vocational institutes and trade schools in Philadelphia. They understand that practical, skills-driven learning often results in better outcomes, especially during the earliest stages of their career development.
Of course, every student has his or her own reasons for going to school in Philadelphia. Here are five of the most popular ones:
1. Big-City Amenities Without the High Cost
Philadelphia offers nearly all of the same types of world-class dining, cultural, entertainment, and lifestyle options as New York City. The difference is that Philly tends to offer all of those things at a lower cost of living than other major metropolitan regions of its size. For example, the median home price in Philadelphia is $166,200, which is significantly lower than the national average of $217,600.
That's great news for anyone hoping to live affordably while attending school, establishing a career, and enjoying the fun perks that come with being in a world-renowned city.
2. Ease and Enjoyment of Getting Around
In Philly, it's pretty easy to get by without a car. One reason why is that the city is home to an award-winning public-transportation system that operates almost every type of transit service. The Southeastern Pennsylvania Transportation Authority (SEPTA) offers convenient and affordable access to buses, trolleys, subways, light-rail transit, elevated rapid-transit trains, and regional commuter trains.
But Philly is also one of the most walkable and bicycle-friendly cities in the nation. Some Philadelphia trade schools and career-training facilities are even close to urban parks that help provide pleasant commutes for student pedestrians and cyclists. In fact, according to the Select Greater Philadelphia Council, the city's urban park system is the biggest in the world. And the city has created more than 400 miles of bicycle lanes.
3. An Inspiring, Student-Energized Atmosphere
When career-minded students come to Philly for post-secondary vocational training, they also frequently get to interact with students from other types of schools. For example, the Select Greater Philadelphia Council notes that there are more than 100 degree-granting universities and colleges in Philadelphia and the surrounding metropolitan area. That means there are countless interactions every day between all kinds of motivated and forward-looking people in this region.
The result is that this city often has a thrilling atmosphere of positive potential and possibilities. And you don't even need to attend one of the traditional Philadelphia colleges or universities in order to experience it. You can go to a career-oriented vocational school and still enjoy the vibrant excitement that comes with getting to help shape a better future.
4. A Wide, Appealing Range of Industries
Philadelphians get to benefit from a truly diversified economy that is driven by many fascinating and growing industries. So, just like other great cities in North America, Philly enables qualified people to build successful careers in a large variety of occupational areas. Some of the most compelling sectors include:
Art, design, and culture: According to the Greater Philadelphia Cultural Alliance, this broad sector supports the equivalent of 55,000 full-time jobs and generates more than four billion dollars for Philadelphia's economy. After all, the city is rich with legendary historical sites, theaters, galleries, restaurants, and museums. And the arts sector generates jobs for a wide range of professionals, not just creative pros. They include various types of artists and designers, business and marketing pros, chefs and hospitality managers, and even skilled tradespeople.
Health care and social assistance: The Greater Philadelphia region already has more than 100 hospitals and over 15 major health care systems, says the Select Greater Philadelphia Council. As a result, no other sector employs as many Philadelphians as this one. And it will probably continue to grow with new job opportunities as the city's population rises. The increase in the number of older residents, especially, will drive health care growth. By 2025, as many as one in four Philadelphia residents could be older than 55.
Technology: One report says that in total, about 233,422 Philadelphians and other people from the metro area work in the technology industry within sectors like IT services, telecommunications, software development, and tech manufacturing. Plus, at least 8,889 tech-related companies operate within the city's greater metropolitan area.
Tourism: Philadelphia is famous for being one of America's capitals during the Revolutionary War. And, of course, the city is where the Declaration of Independence was signed and where the Constitutional Convention was held. So visitors come from around the world to see major historical attractions like the Liberty Bell and Independence Hall. But they also come for the food and for other great cultural attractions like the Philadelphia Museum of Art. In 2018 alone, the Greater Philadelphia region hosted about 45 million visitors.
Business and financial services: Its central location and low cost of doing business are just two of the factors that make Philadelphia a prime location for organizations in the financial and professional services sector. The Select Greater Philadelphia Council notes that Philadelphia is just a day's drive away for 40 percent of the U.S. population. And its office-rental rates are the cheapest in the nation among major cities. Plus, it has been named one of the top 10 cities for start-ups.
5. Expected Job Growth Across Several Occupations
The Select Greater Philadelphia Council points out that Greater Philadelphia already has the seventh-highest level of employment in America among large metropolitan areas. But many different kinds of vocations are projected to enjoy even higher levels of employment going forward. For example, look at the expected rates of job growth for the following vocations in the Philadelphia-Camden-Wilmington area between 2016 and 2026, according to the Pennsylvania Department of Labor & Industry:
Physical therapist assistants: 28.5 percent
Applications software developers: 26.1 percent
Massage therapists: 25.6 percent
CNC machine tool programmers: 21.1 percent
Medical office assistants: 17.8 percent
Diagnostic medical sonographers: 17.1 percent
Paralegals and legal assistants: 14.1 percent
Skin care specialists: 14 percent
Carpenters' helpers: 13.8 percent
Security and fire alarm installers: 13.2 percent
Nail technicians: 13.1 percent
Restaurant cooks: 12.9 percent
Avionics technicians: 12.5 percent
Marketing specialists: 11.4 percent
Emergency medical technicians and paramedics: 11 percent
Plumbers, pipefitters, and steamfitters: 11 percent
Computer user support specialists: 10.3 percent
HVAC/R mechanics: 10.3 percent
Diesel mechanics: 9.5 percent