Colleges & Trade Schools in Oregon
By Publisher
| Published
| Last Updated
Trade schools and colleges in Oregon help thousands of students acquire the skills they need to establish satisfying careers. And with a wide array of potential employers and projected job growth in the double digits, students in the Beaver State can enjoy distinctive advantages.
---
Education & Training
Colleges and trade schools in Oregon feature a range of educational opportunities. You can pursue good post-secondary training at institutions across the state.
Key Benefits of the Region for College Students
Free money for school: The Office of Student Access and Completion awards hundreds of scholarships and grants to eligible Oregon students each year.
Potential for a more personal learning experience: In Oregon, for-profit schools that grant degrees have a much lower student-to-faculty ratio than the national average.
Home to major employers: Nike, Columbia Sportswear, and Freightliner Trucks are just a few examples of big companies headquartered in Oregon.
Costs
Your educational costs depend on several factors, including the program you choose, the type of school you attend, and the region you live in. However, National Center for Education Statistics data from 2017-2018 provides some interesting averages.
Average undergraduate tuition and fees at four-year degree-granting schools in Oregon:
Public schools: $10,363 (in-state); $30,487 (out-of-state)
Private schools: $38,674
Keep in mind that tuition and fees at two-year institutions are often less.
Average on-campus room and board:
Public schools: $12,347
Private schools: $11,943
---
---
FAQs About Being a Student in Oregon
Is it expensive to live in Oregon?
The overall cost of living in Oregon is higher than the national average. However, it's lower than in the neighboring state of California.
How easy is it to get around?
Oregon residents tend to spend less time in traffic. The average commute time is less than the U.S. average. Plus, Portland is both pedestrian-friendly and easy to navigate by bike. The city even has an inexpensive, 180 station bike-share system that gives thousands of residents an affordable way to reach their destinations.
What else is special about staying in Oregon to study?
Besides being free to savor the mountains, forests, and beaches of the Pacific Northwest, Oregon students are well-positioned to pursue careers in sustainability. According to a Treehugger study, Portland is the fourth-best city in the nation when it comes to green career opportunities for young grads.
---
Oregon Schools
Sponsored Listings
Dental Assisting
Massage Therapy
Medical Assisting
Medical Billing and Coding
Pharmacy Technology
Veterinary Assisting
---
---
Industry Information
Oregon's economy is powered by a diverse range of industries, from technology and manufacturing to business services and health care.
Fastest-Growing Industries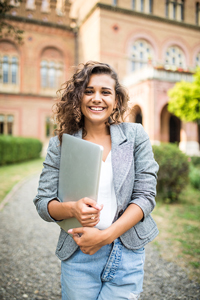 Many types of career sectors are projected to grow in the state between 2017 and 2027. Estimates from the Oregon Employment Department show that job growth over that period should be highest in the following industries:
Warehousing and storage (60%): This sector includes the people who work in facilities that store goods safely and securely. Job openings for packagers, industrial tractor operators, and shipping and receiving clerks should continue to multiply throughout the state.
Computer systems design and related services (29%): The technology sector is central to Oregon's economy. The state has an ongoing need for high-tech specialists who design and build things like semiconductors and mobile applications.
Management of companies and enterprises (28%): As more companies throughout Oregon entrust their strategic planning and decision making to a holding company or regional office, the demand for qualified professionals to provide such leadership keeps growing.
Software publishers (26%): Creating and distributing software is a big business in this state. This sector relies on people who distribute licenses, provide user manuals, and assist purchasers.
Ambulatory health care services (25%): Encompassing all roles that provide out-patient medical services, this sector is becoming an increasingly important part of Oregon's rapidly growing health care industry.
Careers Related to the Industries Above
Average Annual Wages
Financial managers

Computer systems analysts

Technical writers

Clinical lab techs

Industrial truck & tractor operators
Other Key Industries in Oregon
Several other industries are generating opportunities within the state. According to Business Oregon, some notable sectors include:
Food and beverage manufacturing: Business Oregon says this is the most rapidly growing manufacturing sector in the state, employing more than 39,000 people. It includes well-known companies like Nabisco and ConAgra Foods and hundreds of craft breweries and wineries.
Forestry and wood products: The demand for plywood and paper products from this state is increasing quickly, according to Business Oregon. And over 2,000 companies in this sector already employ close to 45,000 of the state's residents.
Professional and technical services: Providing essential expertise to help organizations grow and thrive is emerging as an important industry in the state. As Business Oregon notes, it accounts for more than 40,000 jobs.
Outdoor clothing, footwear, and gear: Oregon is a major draw for outdoor adventurists. Many companies that produce related gear are expanding their operations in the state. Workers with design and logistics expertise are in great demand.
Careers Related to the Industries Above
Average Annual Wages
Management analysts

Fashion designers

Marketing specialists

Production supervisors

Industrial machinery mechanics
Career Information
Careers in health care and alternative energy offer some of the most promising job outlooks in Oregon. But plenty of well-paying positions related to management, sales, and real estate are also projected to become available.
Job Growth
12% from 2017 to 2027
Job Openings
Yearly Average
Average Salary
(all occupations)
Population

Number of Employers

Key Industries
Food and beverage manufacturing, forestry and wood products, professional and technical services, outdoor apparel and gear, technology
Sources
State of Oregon Employment Department
U.S. Bureau of Labor Statistics
U.S. Census Bureau
Business Oregon
Fastest-Growing Careers
According to the Oregon Employment Department, the following occupations are expected to see the greatest employment growth between 2017 and 2027. Average yearly wages are drawn from state-specific 2019 data from the Bureau of Labor Statistics (BLS).
Wind turbine service technicians (74%): Set up and maintain the towers and turbines that harness wind power to generate electricity. A post-secondary certificate or associate degree is the typical requirement.
Average yearly wage: $60,000
Physician assistants (39%): Care for people's health by conducting examinations, ordering tests, and diagnosing illnesses. These professionals can also prescribe certain medications. You'll need a master's degree and a state license.
Average yearly wage: $114,320
Cartographers (39%): Gather and analyze geographic data to produce clear and accurate maps for government agencies, engineering firms, search and rescue teams, and vehicle navigation systems. A bachelor's degree in cartography, surveying, or geography is usually required.
Average yearly wage: $69,500
Statisticians (38%): Collect data and use mathematical analysis to devise solutions to pressing problems in the engineering, business, health care, and government services realms. Master's-level training in math or statistics is the most common requirement. Some positions are open to candidates with a bachelor's degree.
Average yearly wage: $81,310
Physical therapist aides (37%): Play an essential role in the recovery of injured people by setting up therapy equipment, cleaning treatment areas, ordering supplies, and filling out insurance forms. A high school diploma is usually enough to get started.
Average yearly wage: $29,950
Good-Paying Careers With the Most Yearly Job Openings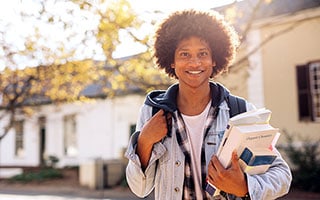 Every year in Oregon, thousands of opportunities become available in career fields that require some post-secondary training and typically pay more than the state average wage. The following are just a few examples. (Job opening projections are from the Oregon Employment Department for the period between 2017 and 2027. Earnings information reflects 2019 data from the BLS.)
General and operations managers (3,395 yearly openings): Organize staff and direct an organization's everyday workings in either the public or private sphere. You will likely need at least a bachelor's degree, along with several years of experience in your chosen industry.
Average yearly wage: $109,300
Registered nurses (2,663 yearly openings): Dispense comfort and compassion as a front-line health care professional. There are multiple paths into this profession, but you must get a state license in all cases.
Average yearly wage: $92,960
Carpenters (2,546 yearly openings): Use wood, fiberglass, and other materials to construct and repair things like cabinets, molding, scaffolding, and building frameworks. Training is typically done through an apprenticeship.
Average yearly wage: $54,010
Accountants and auditors (1,508 yearly openings): Track an organization's financial health and make sure its records align with government regulations. Most employers look for candidates with a bachelor's degree.
Average yearly wage: $73,180
Applications software developers (1,399 yearly openings): Create and optimize the programs that people use on computers, phones, and other electronic devices. A bachelor's degree is the usual requirement.
Average yearly wage: $104,260
---
Trade School Programs Build More Than Confidence
When students attend career colleges and trade schools in Oregon, they get the opportunity to learn in-demand skills for industries with bright futures.