---
---
5 of Oklahoma's Most Compelling Job Sectors
Oklahoma is known for having a lot of welcoming and down-to-earth people. But this state is also quickly coming to be recognized as a place of abundant opportunity and fascinating industries. As a result, it's a region of high growth—in population, economic prosperity, and livability. For instance, look at these numbers (all data from the Oklahoma Department of Commerce unless otherwise indicated):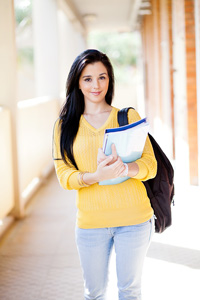 In 2010, Oklahoma's population was about 3.75 million people. But by 2075, it's projected to rise by over 48 percent to about 5.56 million people.
The growth rates of the state's largest metropolitan areas are expected to be even higher—well above the U.S. national average. From 2010 to 2075, the Tulsa metro area could increase in population by over 60 percent. And the Oklahoma City area's population might grow by nearly 65 percent.
The cost of living in Oklahoma is well below the national average. The City of Tulsa's website says that the cost of living in Tulsa alone is about 12 percent lower, making it a very affordable place to live and go to school.
Oklahomans are making higher and higher incomes. From 2000 to 2011, per-capita personal income, statewide, increased by more than 53 percent.
When it comes to good career areas to pursue in this state, these five stand out as being particularly intriguing:
1. Aviation
With its open skies, central location, and vibrant aviation history, Oklahoma is a major hub of aerospace activities. In fact, the state commerce department says that statewide, over 120,000 people are employed by this industry, which is made up of more than 500 companies that specialize in everything from flight training to aircraft maintenance to avionics technology to aviation manufacturing.
The Greater Oklahoma City Chamber says that in its region alone, more than 230 aerospace-related firms provide jobs to roughly 36,600 people, including a large number of aircraft mechanics and avionics technicians. And the City of Tulsa's website notes that more than 14,000 people are employed by over 70 aerospace-related companies, including major airlines with big maintenance and repair facilities.
2. Healthcare
As Oklahoma's population grows, so does the demand for qualified healthcare workers. It's a fact that is especially true when it comes to caring for the state's seniors, which the Oklahoma Department of Commerce projects will go from representing 13.5 percent of the region's population in 2010 to almost 20 percent by 2075.
Of course, Oklahoma already has several major hospitals and medical centers employing thousands of skilled professionals. But the area of outpatient medical care is projected to see one of the largest rates of employment growth—over 37.5 percent between 2012 and 2022, according to the Oklahoma Employment Security Commission.
3. Industrial and Construction Trades
The energy sector, particularly oil production, has been one of the major driving forces of Oklahoma's economy for a long time. But it's an area that continues to become more diversified and more sustainable. And it has a big impact on the success of related industries such as machinery manufacturing and construction, along with many of the occupations and skilled trades associated with them. (Examples include wind energy technicians, electricians, drafters, industrial engineering technicians, and HVAC mechanics.)
These facts help illustrate the scale of the opportunities in this large career category (all data from the Oklahoma Department of Commerce unless otherwise noted):
From 2000 to 2010, the production of natural gas in Oklahoma grew by over 13 percent.
Wind energy is quickly becoming a big part of the state's economy. Oklahoma already has more than 1,000 installed wind turbines, and many more are under construction. But by 2030, the state could become the second-largest producer of wind energy in the U.S.
From 2009 to 2010 alone, the state's exports increased by over 20 percent, driven in large part by the equipment manufacturing industry.
The Oklahoma Employment Security Commission estimates that between 2012 and 2022, employment in the heavy and civil engineering construction sector will rise by almost 25.4 percent. And jobs in the areas of building construction and specialty trades are expected to increase by more than 24 percent and 18 percent, respectively.
4. Business, Financial, and Technology Services
Since Oklahoma plays host to a wide variety of industries, significant demand exists for professionals with good business knowledge and skills in areas like management, accounting, design, and computer and network technology. The state commerce department notes that more than 70 robust data centers operate within Oklahoma, which shows the large presence of the information technology sector. And the business and finance sectors consist of almost every size of organization, including small businesses. Over 55,000 jobs are supported by the small business sector in the city of Tulsa alone, says the City of Tulsa's website.
5. Culinary and Tourism Services
The number of people visiting this state continues to grow, especially in larger areas like Oklahoma City. Combined with the overall growth of the region's population, it's a trend that is contributing to a rising demand for culinary and hospitality professionals. As just one example, the employment of restaurant cooks in the state is projected to rise by almost 22 percent from 2012 to 2022, according to the Oklahoma Employment Security Commission.
---
Make a Move Toward Your Future Right Now
Colleges in Oklahoma can give you the tools you need to make the most of this state's promising vocational opportunities. Get your start right now by finding programs near you!
---