Trade Schools and Colleges in Oklahoma
By Crystal Lee
| Published
| Last Updated
Oklahoma colleges are situated in some of the most renter-friendly cities in the country. You can benefit from the state's low housing costs while getting a career-focused education that helps you expand your skills and advance toward your goals.

---
Education & Training
At Oklahoma trade schools and colleges, students can get a career-relevant education and enjoy a range of unique advantages.
Key Benefits of the Region for College Students
Financial help for state residents: A variety of scholarships and need-based grants are available to help Oklahoma students cover the cost of their education.
Potential for more personalized learning: Private for-profit schools in Oklahoma have a much lower student-to-faculty ratio than the national average.
Affordable apartments: According to a study by Money Crashers, Oklahoma City and Tulsa are both among the top seven cities for renters in America.
Costs
Many factors can have an impact on your educational expenses. But according to National Center for Education Statistics (NCES) data from 2017-2018, here are the average tuition and fees for undergraduate programs at four-year degree-granting schools in Oklahoma:
Public schools: $7,623 (in-state); $20,200 (out-of-state)
Private schools: $26,240
You may find that tuition and fees at two-year institutions are lower than the above figures.
The same NCES data shows that the average room and board costs in Oklahoma break down as follows:
Public schools: $8,641
Private schools: $9,302
---
---
FAQs About Being a Student in Oklahoma
Are living costs high in this state?
The overall cost of living in Oklahoma is significantly lower than the U.S. average, according to Sperling's BestPlaces. Food and transportation are cheaper here than in many other places. Housing is an especially good deal: In Oklahoma, the average monthly rent is $568 for a studio apartment and $629 for a one-bedroom unit. Those figures are more than 30 percent lower than the comparable national averages.
What's the transportation situation like?
Even though most people in Oklahoma use private vehicles for transportation, you won't necessarily spend a ton of time on the road. The average one-way commute time is shorter than the U.S. average (21.5 minutes vs. 26.4 minutes).
If you can't or don't wish to drive, you can find public transit options in your county on the website of the Oklahoma Department of Transportation.
What other helpful resources are available to students in Oklahoma?
Oklahoma Digital Prairie offers online access to an enormous collection of journal articles, state government documents, and other resources you can use to support your learning. Plus, you can enjoy valuable career networking opportunities by getting involved in organizations for young professionals in places like Tulsa or Oklahoma City.
---
Featured School
Sponsored Listing
---
---
Industry Information
Oklahoma has a diverse range of industries that rely on the talents and skills of all kinds of workers. Areas like social services, engineering, and the skilled trades offer many of the best opportunities.
Fastest-Growing Industries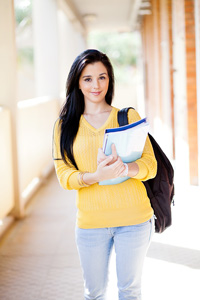 Data from the Oklahoma Employment Security Commission (OESC) reveals that the highest rates of job growth between 2016 and 2026 should occur in the following industries:
Other information services (48.4%): Comprised of professionals who help people access information through websites, archives, and libraries, this rapidly expanding sub-sector is expected to provide more and more opportunities in Oklahoma.
Social assistance (23.9%): The state is experiencing a growing need for trained workers to help individuals and families deal with issues like addiction, unemployment, mental health challenges, and more.
Museums, historical sites, and similar institutions (23.3%): Oklahoma has a rich history, and those with the skills to preserve and display it effectively could find their expertise in high demand in the coming years.
Heavy and civil engineering construction (23.1%): The need to build, repair, and maintain critical infrastructure like bridges, roads, and dams is projected to generate a growing number of jobs in the state.
Support activities for mining (23%): Across Oklahoma, jobs should continue to multiply for a broad array of workers who contribute to the extraction of minerals, oil, and natural gas.
Careers Related to the Industries Above
Average Annual Wages
Geologic technicians

Healthcare social workers

Curators

Heavy equipment operators

Library technicians
Other Key Industries
A variety of other industries are notable for their contribution to the state's economy. Below are just a few examples, according to the Oklahoma Department of Commerce:
Aerospace and defense: Oklahoma features five military installations, a licensed spaceport, and the world's biggest defense MRO (maintenance, repair, and overhaul) facility. Over 120,000 of the state's residents are employed in this sector. And according to Occupational Employment Statistics program data, Oklahoma has the fifth-highest concentration of aerospace engineering jobs in the country.
Agriculture: Cultivating crops like rye, wheat, canola, and cotton, the state's farms generate $1.8 billion from agricultural exports every year. Workers with expertise in plant science and sustainable development can also find opportunities.
Energy: Oil and gas production has long been a major industry in Oklahoma, but renewable energy is also on the rise. For instance, wind power employs more than 6,000 people throughout the state, according to the American Wind Energy Association.
Information and financial services: Dozens of companies, including global giants like Google and HP, have data center operations in Oklahoma. And online payroll provider Paycom, headquartered in Oklahoma City, ranked sixth on Fortune's list of the fastest-growing companies.
Manufacturing: Over 4,200 companies in Oklahoma produce a wide array of commodities and components, including rubber, plastics, machinery, and transportation equipment. In fact, the state's manufacturing exports grew by more than six percent in just one year.
Careers Related to the Industries Above
Average Annual Wages
Aerospace engineers

Network administrators

Rotary drill operators

Wine turbine techs

Soil & plant scientists
Career Information
Employment opportunities related to personal care and information technology are growing quickly in Oklahoma. Plus, plenty of well-paying positions are projected to become available in areas such as nursing, business, and education.
Job Growth
7.4% from 2016 to 2026
Job Openings
Yearly Average
Average Salary
(all occupations)
Population

Number of Employers

Key Industries
Aerospace and defense, agriculture, energy, information and financial services, manufacturing
Sources
Oklahoma Employment Security Commission
Bureau of Labor Statistics
U.S. Census Bureau
Oklahoma Department of Commerce
Fastest-Growing Careers
According to OESC data, of the occupations that employ at least 100 people, the ones listed below should experience the most rapid rates of growth between 2016 and 2026. Average wages are drawn from 2019 Bureau of Labor Statistics (BLS) data for Oklahoma.
Personal care and home health aides (36.9%): Go to private residences to provide support with daily activities like bathing, cooking, and cleaning. Home health aides also carry out tasks like monitoring vital signs and changing dressings.
Average yearly wage: $22,020
Marriage and family therapists (27.8%): Offer psychological guidance to help people work through issues affecting their personal relationships. You'll need to complete a master's degree and obtain a state license.
Average yearly wage: $64,040
Statisticians (25.8%): Use advanced analytical techniques to find meaningful insights in complex numerical data. Many positions call for a master's degree, but some are open to applicants with a bachelor's.
Average yearly wage: $72,480
Applications software developers (24.4%): Design, develop, and debug the programs people use on their personal electronic devices. Some employers prefer candidates with a bachelor's degree, but that isn't always required.
Average yearly wage: $87,740
Massage therapists (24.1%): Work patients' muscles and other soft tissues with your hands in order to help relieve pain, ease stress, and promote wellness. You must complete an approved training program and pass an exam to get your state license.
Average yearly wage: $42,450
Good-Paying Careers With the Most Yearly Job Openings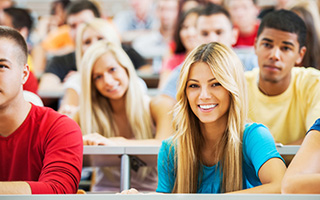 Oklahomans who complete training beyond high school are often well-positioned to obtain careers in fields that pay more than the state average wage and have a large number of openings every year. Based on projections from the OESC and wage data from the BLS, here are some top examples:
Heavy and tractor-trailer truck drivers (2,920 yearly openings): Operate the big rigs that move cargo from one place to another. You'll need to complete a short training course to get your commercial driver's license (CDL).
Average yearly wage: $48,030
General and operations managers (2,730 yearly openings): Coordinate and oversee an organization's daily activities. Most positions require a few years of related experience as well as a bachelor's degree.
Average yearly wage: $105,670
Registered nurses (2,070 yearly openings): Make a real difference in the lives of patients in clinics, hospitals, schools, long-term care facilities, or other types of places. After completing an associate or bachelor's degree, you'll need to pass a national exam in order to become licensed in Oklahoma.
Average yearly wage: $64,800
Accountants and auditors (1,670 yearly openings): Keep tabs on the financial transactions of an organization and make sure all records are accurate, complete, and aligned with government regulations. A bachelor's degree is typically required.
Average yearly wage: $74,130
Secondary school teachers (870 yearly openings): Help Oklahoma's teenagers develop academically and prepare for life after high school. In order to teach in the public system, you must get a bachelor's degree and a state license.
Average yearly wage: $47,320