Colleges & Trade Schools in Ohio
By Publisher
| Last Updated
The programs at career colleges and trade schools in Ohio are designed to help adults prepare for a range of appealing vocational opportunities. They offer the kind of career-focused training that can help you find success in the state's expanding labor market.
---
Education & Training in Ohio
Quality education and other important advantages can come from checking out colleges, universities, and trade schools in Ohio near you.
Key Benefits of the Region for College Students
Potential for more one-on-one attention: The student-to-faculty ratio at for-profit degree-granting schools in Ohio is significantly lower than the U.S. average.
Growing opportunities for work experience: The state is investing in a program to boost the number of available internships and co-op opportunities. You can find positions throughout the state.
A solid job market: Ohio hosts more Fortune 500 company headquarters than all but four other states, so major employers are not far away. And thanks to its lower-than-average unemployment rate and positive projected job growth, Columbus made our list of the best big cities for jobs.
Costs
Universities, colleges, and vocational schools in Ohio have varying fee schedules. But according to 2018-2019 National Center for Education Statistics (NCES) data, the average tuition and fees at the state's four-year schools broke down like this:
Public schools: $10,068 (in-state); $24,454 (out-of-state)
Private schools: $32,597
Attending a two-year institution may cost less than those amounts.
As for room and board, the same NCES estimates show that the average costs charged by Ohio schools were as follows:
Public schools: $12,085
Private schools: $11,438
---
---
Trade School Accreditation
Accredited institutions have demonstrated that they meet the quality standards of independent agencies. Schools must undergo regular reviews to maintain their accreditation, and they are held accountable if they no longer measure up.
Federal financial aid only goes to students who enroll in schools that are regionally or nationally accredited by agencies recognized by the U.S. Department of Education.
Many colleges, universities, and other post-secondary schools in Ohio become regionally accredited through the Higher Learning Commission (HLC). National accreditation can come from agencies like these:
Accrediting Commission of Career Schools and Colleges (ACCSC)
Accrediting Council for Continuing Education & Training (ACCET)
Council on Occupational Education (COE)
Private career and trade schools are also required to register with the Ohio State Board of Career Colleges and Schools.
Financial Aid for Ohio Students
The Ohio Department of Higher Education (Ohio Higher Ed) has information on a wide range of assistance programs.
For instance, the Ohio College Opportunity Grant (OCOG) provides aid to state residents who demonstrate financial need and are seeking their first degree at qualifying public or private institutions. Award amounts vary depending on the school you attend as well as your enrollment status.
Your eligibility for OCOG and many other types of financial aid from both the state and federal governments is based on the information you provide on the Free Application for Federal Student Aid (FAFSA). You need to fill out the FAFSA each year.
Aid can come from non-governmental sources as well. Ohio Higher Ed provides a toll-free number you can call to learn about scholarships for which you may be eligible: 1-800-233-6734.
In addition, grants or scholarships are often available from individual institutions throughout Ohio. Reach out to your chosen school's financial aid office for details on your options.
FAQs About Being a Student in Ohio
Is Ohio an expensive state to live in?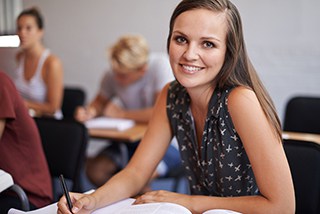 Costs tend to be low compared to other places. In fact, Cincinnati came in number eight on our list of the U.S. cities with the lowest costs of living.
Statewide, the median rent on a studio apartment is $614, compared to the U.S. median of $934.
What's the story with transportation?
Ohio has dozens of public transit providers in both urban and rural areas that can help you get where you want to go. And some of them offer special deals. For example, the bus system in greater Columbus has suspended fares for the time being. And students at certain post-secondary schools in the Cincinnati area qualify for discounted transit passes.
What else should Ohio students know about?
OhioLINK is a consortium of the state's academic libraries. Students from all over Ohio can access books, journals, and research databases without leaving home. Virtual tutoring services are also available.
Plus, several organizations around the state are dedicated to helping young residents connect with peers and mentors, expand their skills, and give back to their communities. Here are a few examples to check out:
---
Ohio Schools
Sponsored Listings
Canton
Cincinnati
Dayton
Elyria
Mansfield
Niles
Sylvania
Dental Assistant
Medical Assistant
Practical Nursing
Veterinary Assistant
Centerville
Cincinnati
Columbus
Cuyahoga Falls
Dental Assisting
Electrical and Electronic Systems Technician
Facilities Maintenance
HVACR
Medical Assisting
Medical Assisting with Basic X-Ray Operation
Nursing
Practical Nursing
Surgical Technology
Welding Technology
Dental Assisting
Facility Maintenance
Medical Assisting
Medical Assisting with X-Ray Tech (Limited Scope)
Medical Office Administration
---
---
Industry Information
While manufacturing is a major component of Ohio's economy, sectors like health care, financial services, and technology also have important roles.
Fastest-Growing Industries
Based on employment projections from the Ohio Department of Job and Family Services for industries with at least 5,000 workers, these five sectors should experience the most rapid growth between 2018 and 2028:
Home health care services (35.6%): Skilled professionals who offer in-home nursing, physical therapy, nutritional counseling, and related services will likely see an increased demand for their expertise.
Electronic shopping and mail order houses (33.9%): E-commerce is more essential than ever, and there are many professionals needed to keep the industry moving and growing! From jobs that require no training or experience to those that require an advanced degree, there are a lot of diverse options to choose from.
Individual and family services (31.4%): The ongoing need to find appropriate social supports for minors, seniors, disabled individuals, and other vulnerable community members means there are many important job roles to fill in this sector.
Specialty hospitals (except psychiatric and substance abuse) (28.2%): This fast-expanding area includes professionals working at hospitals for cancer, pediatrics, maternity, neurology, obstetrics, physical rehabilitation, and other areas of medical specialization.
Residential mental health facilities (23.9%): Professionals in this area could work in group homes, hospitals for developmental and intellectual disabilities, psychiatric hospitals, substance abuse rehabilitation centers, halfway houses, detox centers, and more.
Careers Related to the Industries Above
Median Annual Wages
Information security analysts

Occupational therapist assistants

Medical and public health social workers

Substance abuse, behavioral disorder, and mental health counselors

Personal and home care aides
Other Key Industries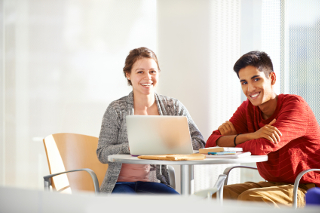 According to JobsOhio, additional sectors that make significant contributions to the state economy include:
Advanced manufacturing: With close to 700,000 workers, Ohio's manufacturing labor force is the third biggest in the country. This state is the number one manufacturer of engines, glass products, plastics, and rubber for the automotive sector. It's also one of the top suppliers of parts and systems to Airbus and Boeing.
Automotive: In addition to car manufacturing, Ohio workers also focus on innovations in vehicle components and autonomous technologies. The Transportation Research Center (TRC) in East Liberty is the biggest auto testing facility in North America. And Ohio has the fifth-highest concentration of mechanical engineers in the nation.
Financial services: Ohio has one of the largest financial services sectors in the U.S. Companies like KeyBank, Progressive, and Grange Insurance are headquartered here. In all, more than 245,000 residents are employed in this industry.
Logistics and distribution: Over 60 percent of the American and Canadian populations are reachable within a day's drive from Ohio. The state also features ten major rail yards, seven commercial airports, and three inland ports. FedEx, UPS, DHL, and the U.S. Postal Service have more processing and distribution hubs here than in any other state in the Midwest.
Technology: Facebook, Amazon, Google, and other big-name companies have major data centers in Ohio. And organizations throughout the state are involved in cybersecurity, artificial intelligence, analytics, and more. A CompTIA report shows that Ohio added almost 9,200 tech jobs between 2018 and 2019 alone.
Careers Related to the Industries Above
Average Annual Wages
Information security analysts

Mechanical engineers

Financial analysts

Heavy truck drivers

Welders
Career Information
Many of the most rapidly expanding occupations in Ohio are linked to health care. But a rising number of opportunities are also opening up in education, accounting, and other fields.
Job Growth
4.4% from 2016 to 2026
Job Openings
Yearly Average
Average Salary
(all occupations)
Population

Number of Employers

Key Industries
Advanced manufacturing, automotive, financial services, technology, logistics and distribution
Sources
Ohio Department of Job and Family Services
U.S. Bureau of Labor Statistics
U.S. Census Bureau
JobsOhio
Fastest-Growing Careers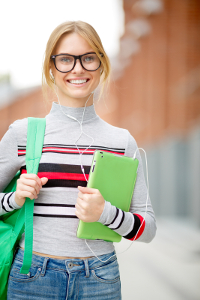 Following are the occupations with at least 500 workers that are projected to have the fastest rates of employment growth from 2016 to 2026, according to the Ohio Department of Job and Family Services. Wages are statewide estimates from the Bureau of Labor Statistics (BLS).
Home health aides and personal care aides (40.1%): Travel to clients' residences to render basic medical services and/or assist with everyday tasks like dressing, cooking, and cleaning. You will need to complete a short training course if you want to work for an agency that accepts Medicare.
Average yearly wage: $23,810
Statisticians (34.4%): Look for meaningful insights in data to help public- or private-sector organizations make informed decisions. A bachelor's degree is the minimum requirement, but many positions call for a master's.
Average yearly wage: $85,320
Physician assistants (31%): Provide a wide array of medical services in collaboration with a supervising doctor. To get a license from the State Medical Board of Ohio, you must complete a graduate-level degree and become nationally certified.
Average yearly wage: $107,430
Nurse practitioners (29.7%): Elevate your nursing career by taking on a role that involves examining patients, administering treatments, and prescribing medications. You need to graduate from a master's degree program and pass a national certifying exam to earn the required license from the Ohio Board of Nursing.
Average yearly wage: $103,780
Occupational therapy assistants (27.5%): Carry out an occupational therapist's treatment plans to help clients live and work more independently. Completing an approved program is the first step in becoming licensed in Ohio.
Average yearly wage: $60,810
Good-Paying Careers With the Most Yearly Job Openings
Ohio has thousands of openings each year in occupations that pay more than the state average wage. However, you'll need college-level training to qualify for many of them. Check out some of the top examples, drawn from state projections and BLS wage estimates:
Registered nurses (8,848 yearly openings): Provide front-line care and help patients understand how to manage their conditions. Before you can get a state license, you must complete an approved program and pass a national exam.
Average yearly wage: $68,220
General and operations managers (5,791 yearly openings): Be in charge of setting policies and coordinating the daily functions of an organization. These high-level positions typically require a bachelor's degree plus significant industry experience.
Average yearly wage: $118,280
Accountants and auditors (4,493 yearly openings): Track an organization's financial activities and make sure all records are maintained according to government regulations. A bachelor's degree is typically necessary. A bachelor's degree is typically necessary.
Average yearly wage: $73,380
Secondary school teachers (3,843 yearly openings): Offer specialized subject instruction to teenage students. You must complete a bachelor's degree and an approved teacher preparation program to become licensed by the Ohio Department of Education.
Average yearly wage: $64,410
Elementary school teachers (3,511 yearly openings): Help young learners develop both socially and academically. State licensure is required in order to work in the public system.
Average yearly wage: $64,090
---
Your Road to Success Can Start at a Trade School
Many of this state's best opportunities require post-secondary education. Exploring the job-centered programs at trade schools in Ohio near you can get you closer to a future that is both personally and professionally satisfying.