---
---
5 Expanding Career Areas in Ohio Worth Training For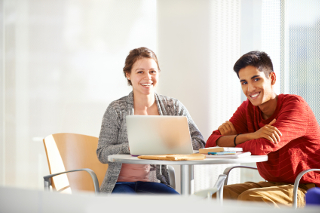 When Americans think of the Midwest, Ohio is frequently at the top of their minds. One large reason for that is because the state has several vibrant metropolitan areas. In fact, about 80 percent of all Ohioans reside within urban areas such as Cincinnati, Columbus, Cleveland, Akron, and Dayton.1 Plus, the state enjoys an increasingly diverse economy along with picturesque scenery and fun recreational options.
That's why a lot of people are discovering that, with some post-secondary education, they can build lives that are both personally and professionally satisfying in this state. Between 2016 and 2026, total employment within Ohio is projected to rise by over four percent, which means that about 664,500 jobs could become available each year over that decade.2
Five of the best career sectors to explore as you look ahead to your own future in Ohio include:
1. Health Care
Many of Ohio's fastest-growing occupations are in the health care sector. That's largely because the region is home to a rapidly rising population of elderly people. In fact, it's expected that by the 2020 census, there will be more Ohio residents over age 60 than under age 20.3
The result is that overall employment within Ohio's health and social assistance sector could rise by over 16 percent from 2016 to 2026. That growth is expected to create nearly 30,000 job openings every year for health care support workers and more than 25,000 annual openings for practitioners and technical professionals related to this sector. Just look at the expected rates of job growth for some of Ohio's health vocations over that period:2
Occupational therapy assistants—28 percent
Massage therapists—27 percent
Medical assistants—20 percent
Diagnostic medical sonographers—20 percent
Medical secretaries—16 percent
Cardiovascular techs—11 percent
Plus, over that same decade, yearly job openings in Ohio for registered nurses (RNs), licensed practical nurses (LPNs), and nursing assistants could total over 8,800, over 3,300, and over 8,100, respectively.2
2. Skilled and Technical Trades
Ohio trade schools and technical colleges understand that this vocational area offers a lot of employment potential going forward, which is why they continue to design some of the most practical training options you can find. The construction industry alone is expected to grow by more than 10 percent between 2016 and 2026.2 And in one survey, over 90 percent of Ohio contractors said they were having trouble finding qualified people for hourly craft positions.4 Skilled tradespeople like carpenters, welders, plumbers, electricians, and mechanics are in demand.
3. Business Support
This region truly offers a business-friendly climate, which translates to an increasing number of career opportunities for people with relevant skills. For example, consider the following projections for the decade from 2016 to 2026:2
Employment in business support services is projected to grow by 11 percent across Ohio.
Over 14,000 new jobs related to financial services are expected to be created in the state.
Yearly job openings for accountants, marketing professionals, sales managers, human resources professionals, and financial managers could total almost 4,500, over 2,700, more than 1,000, nearly 500, and over 2,000, respectively.
4. Information Technology (IT)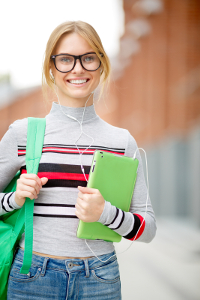 As the number of businesses grow and industries like health care and high-tech manufacturing expand throughout Ohio, the need for computer and IT professionals also increases. After all, almost every successful organization today takes advantage of reliable, efficient, and secure information technologies. And many companies develop their own in-house software and network solutions. That's why, between 2016 and 2026, over 10,000 IT-related jobs could become available every year in Ohio. Look at a few examples of specific IT occupations and the expected number of yearly openings associated with them:2
Software developers—3,389
Computer systems analysts—1,867
Network architects and administrators—861
Computer network support specialists—776
Database administrators—309
Web developers—294
Information security analysts—292
5. Hospitality and Personal Care Services
Many Ohioans enjoy dining out and treating themselves to services that make them feel pampered or more confident. Plus, the state had a record-high 222 million tourist visits in 2018.5 These factors help create demand for everything from hotel and restaurant professionals to cosmetologists, estheticians, and massage therapists. Between 2016 and 2026, the personal care sector alone is predicted to see employment increases of over 11 percent.2
---
Where to Look Next
Finding a practical and convenient training program in your area is easy. Start right now by entering your zip code into the following search tool to generate a list of nearby trade schools and career colleges in Ohio!
---
---
1 State of Ohio, website last visited on August 26, 2019.
2 Ohio Labor Market Information, website last visited on August 26, 2019.
3 Cleveland.com, "Aging Ohio: 2020 census projected to show Ohioans age 60 and older will outnumber those under 20," website last visited on August 26, 2019.
4 Associated General Contractors of America, "2018 Workforce Survey Results: Ohio Results," website last visited on August 26, 2019.
5 Tourism Ohio, website last visited on August 26, 2019.