3 Reasons to Build Your Career in Cincinnati, Ohio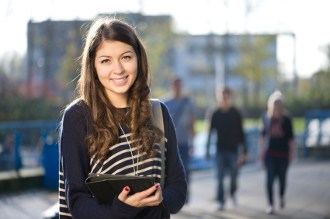 What's the best city in the U.S. to be a new graduate? The financial technology company SmartAsset completed a study to find out. The study considered each city's cost of living, the job market, and the always important "fun factor." The winner? Cincinnati.
Strong job prospects, low costs, and lots of entertainment options are excellent reasons to go to school in Cincinnati. Ohio is home to a wide range of industries, with plenty of economic activity centering around the Queen City itself. Check out each of these three key factors to learn more about how Cincinnati schools can help you create the future you want.
1. Lots of Job Opportunities
Your vocational training can prepare you to find a good job in Cincinnati, especially since the number of jobs is expected to increase. According to the Ohio Department of Job and Family Services, between 2014 and 2024, the Cincinnati area is projected to see job growth of 5.7 percent. That translates to 48,480 new jobs for Cincinnati residents.
So, where will these jobs be? Check out these growing industries:
Healthcare
Cincinnati's healthcare facilities are looking for qualified workers. The largest employer in the Cincinnati region is the University of Cincinnati Academic Health Center, which is just one example of a large facility looking for grads with the right skills.
Completing a healthcare training program can help you meet the anticipated demand for more workers. In fact, the Department of Job and Family Services notes that healthcare practitioners and those in health-related technical occupations are expected to benefit from job growth of 15.8 percent during the period between 2014 and 2024. Jobs for licensed practical nurses will see particularly strong growth, with job openings expected to increase 18.3 percent over that same period. Pharmacy technicians will also see lots of openings, with a predicted 9.6-percent increase.
Healthcare support jobs, such as those for nursing orderlies and pharmacy aides, will grow even faster, with anticipated job growth of 24.2 percent between 2014 and 2024. Strong careers in this sector include dental assistants, with a 17.6-percent increase, and medical assistants, with openings expected to grow by 22.3 percent.
Technology
Low costs and an entrepreneurial atmosphere have brought many start-ups to Cincinnati, helping tech jobs grow in number by an impressive 96 percent from 2016 to 2017 alone. That means more jobs for people like web developers, who can expect to see job growth of 26.8 percent between 2014 and 2024, according to the Department of Job and Family Services. Overall, computer and mathematical occupations are predicted to increase 13.2 percent from 2014 through 2024.
Construction
As the population grows, a lot of construction is taking place in Cincinnati. With so many building projects on the go, it's not surprising that the demand for trained construction workers is expected to increase. Data from the Department of Job and Family Services reveals that about 31,400 workers are already employed in the construction industry, and the sector is expected to increase 9.2 percent from 2014 through 2024, adding about 776 new jobs.
Building projects also create opportunities for installation and maintenance workers. A good example is heating, air conditioning, and refrigeration mechanics and installers. They can expect to see a 13.8-percent increase in job openings over the 2014-2024 timeframe, says the Department of Job and Family Services.
Despite this strong forecast, Ohio employers in the construction industry say they have a tough time finding new workers with the right skills. So with proper training, you could help fill the gap.
2. Low Cost of Living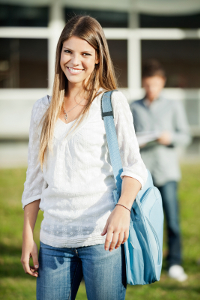 For a city of its size, Cincinnati is affordable. If you like to save money (and who doesn't?), this city makes that possible. Low housing prices are some of the main factors that can make living in Cincinnati manageable for students and new professionals. According to the City of Cincinnati Community and Economic Development, the city's overall cost-of-living index is lower than the national average (88 compared to 100).
Plus, it doesn't cost much to get around Cincinnati, thanks to the extensive bus system. The Metro bus service offers the cheapest public transit in Ohio, and it's one of the most affordable transit options in the country.
3. A Fun Place to Live
You can learn about the city's rich history at places like the Cincinnati Museum Center and the National Underground Railroad Freedom Center. But this city isn't stuck in the past. In fact, Cincinnati's population is younger than that of many other U.S. cities. (The median age is 32.2, compared to the national median of 37.9.)
You'll find world-class entertainment opportunities, including professional sports teams like the Cincinnati Reds, a diverse music scene, and even a booming craft beer industry. That wide range of entertainment options is one reason why Cincinnati earned eighth place on the New York Times list of "52 Places to Go in 2018."