North Carolina Trade Schools, Colleges & Universities
By Publisher
| Published
| Last Updated
North Carolina trade schools, colleges, and universities offer a diverse array of programs designed to help students get a personalized education and gain a competitive edge in the marketplace. By completing your training at one of the state's post-secondary schools, you can prepare to take advantage of growing opportunities in a wide range of industries like health care, technology, and financial services.
---
Education & Training
Trade schools and colleges in North Carolina offer a range of good educational programs that can help you launch a new career or advance in your current one.
Key Benefits of the Region for College Students
Scholarships for state residents: The College Foundation of North Carolina has information on dozens of scholarships that are available to state residents who meet eligibility requirements.
Greater potential for personalized instruction: On average, North Carolina's degree-granting schools have significantly lower student-to-faculty ratios than the U.S. averages for non-profit and for-profit schools.
A safe environment: North Carolina has much lower rates of violent crime than the neighboring states of South Carolina and Tennessee.
Costs
Your educational costs will depend on the specific program you choose and the type of institution you enroll in (and even what area of the state you live in). However, NCES data from 2017-2018 provides some key insights.
Average undergraduate tuition and fees at four-year degree-granting schools in North Carolina:
Public schools: $7,354 (in-state); $24,274 (out-of-state)
Private schools: $32,140
Note that tuition at two-year institutions is often less.
Average on-campus room and board:
Public schools: $9,988
Private schools: $11,909
---
---
FAQs About Being a Student in North Carolina
How expensive is it to live in North Carolina?
North Carolina's cost of living is lower than the overall U.S. average. The median monthly rent for a studio apartment is $732, while a one-bedroom costs $853 per month.
Is it easy to get around?
The average commute time in North Carolina is lower than the national average. And if you need an alternative to driving, 175 public transportation providers throughout the state offer an affordable and convenient way to get to school or work.
What other training and educational resources should I know about?
NC Cardinal is a helpful resource for browsing the catalogs of North Carolina's many public libraries and their individual branches. The online search tool allows you to browse for a wide range of available books and electronic media. In addition, ApprenticeshipNC works with employers across several industries to provide paid training opportunities as an alternative to the traditional college route. In some cases, pre-apprenticeship training through a trade school can help you stand out from other applicants for such opportunities.
---
North Carolina Schools
Sponsored Listings
---
---
Industry Information
Several different industries within North Carolina are powering the state's economic growth. Some sectors with the best outlooks include health care, financial services, and information technology.
Fastest-Growing Industries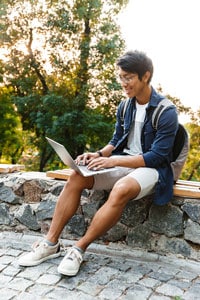 A variety of industries are expected to see significant growth between 2016 and 2026. According to the North Carolina Department of Commerce, the following sectors should experience the highest rates of job growth over that decade:
Social assistance (20.9%): The state is seeing a growing need for workers who connect individuals and families with the social supports they need. Human services assistants, social workers, and childcare workers will likely see plenty of new opportunities.
Publishing industries, except Internet (20.9%): This sector encompasses workers who are involved in publishing magazines, newspapers, books, and software manuals. The estimated growth could be good news for graphic designers, technical writers, and advertising sales agents.
Ambulatory health care services (20.7%): Demand should continue to grow for health care professionals who provide same-day services in non-hospital settings like clinics, labs, and private homes.
Other information services (19.3%): Providing access to information through libraries, websites, and archives is a growth industry in North Carolina. Professionals like editors and library technicians could find their skills in great demand in the years ahead.
Securities, commodity contracts, and other financial investments and related activities (18.7%): Buying and selling securities and providing investment advice is big business in this state. Job openings should continue to multiply for financial analysts, brokerage clerks, financial services sales agents, and related professionals.
Careers Related to the Industries Above
Average Annual Wages
Social & community services managers

Brokerage clerks

Graphic designers

Licensed practical nurses

Library technicians
Other Key Industries
A few additional industries are notable for their contribution to the state's economy. According to the Economic Development Partnership of North Carolina (EDPNC), some examples that stand out include:
Biotechnology and pharmaceuticals: EDPNC says that North Carolina leads the nation in biotechnology and pharmaceutical manufacturing employment. This sector has expanded by 36 percent since 2001 and is well-positioned to continue its growth.
Business and financial services: Featuring the country's second-biggest banking center, North Carolina is a major financial hub. More than 337,000 people are employed in this sector, according to EDPNC. And that number should rise in the years ahead.
Information technology: North Carolina's tech sector is growing, according to a CompTIA report. More than 15,000 tech jobs were added between 2018 and 2019 alone. Going forward, high-tech pros like software and web developers will likely see plenty of opportunities.
Furniture manufacturing: According to EDPNC, the concentration of furniture manufacturing functions in North Carolina is over three times the U.S. average. Around 3,000 companies employ more than 36,000 people in this sector throughout the state.
Careers Related to the Industries Above
Average Annual Wages
Personal financial advisors

Software developers

Financial analysts

Chemical technicians

Industrial machinery mechanics
Career Information
Careers in alternative energy, technology, and health care are growing rapidly in North Carolina. Plus, occupations related to management, accounting, and marketing also offer abundant well-paying opportunities.
Job Growth
8% from 2016 to 2026
Job Openings
Yearly Average
Average Salary
(all occupations)
Population

Number of Employers

Key Industries
Biotechnology and pharmaceuticals, business and financial services, information technology, furniture manufacturing
Sources
North Carolina Department of Commerce
U.S. Bureau of Labor Statistics
U.S. Census Bureau
Economic Development Partnership of North Carolina
Fastest-Growing Careers
Estimates from the state commerce department reveal that the occupations below should see the fastest rates of employment growth between 2016 and 2026. Average annual wages are based on state-specific 2019 data from the Bureau of Labor Statistics (BLS).
Solar photovoltaic installers (42.9%): Assemble and maintain the panels that harness the power of the sun to produce electricity. Most installers learn on the job, but relevant courses are also available at trade schools and vocational colleges.
Average yearly wage: $36,840
Statisticians (35.5%): Collect, study, and interpret numerical data in order to inform the decision-making process in businesses and government agencies. A master's degree in math or statistics is usually required.
Average yearly wage: $103,330
Home health aides (34.7%): Go to people's residences to assist with daily living activities and deliver basic medical services like checking vital signs and administering medications. If you want to work for a Medicare-certified agency, you must complete a short certification program.
Average yearly wage: $21,990
Applications software developers (31.9%): Create, test, and modify the programs people use on computers, smartphones, and other devices. Many developers have bachelor's degrees in software engineering or computer science, but that's not always necessary.
Average yearly wage: $105,060
Personal care aides (34.7%): Provide support with common activities like dressing, grooming, cleaning, shopping, and cooking. Personal care aides can remind clients to take medications, but they cannot actually administer those meds or perform any other health-related tasks.
Average yearly wage: $21,990
Good-Paying Careers With the Most Yearly Job Openings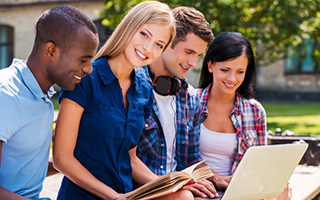 Throughout North Carolina, thousands of jobs open up every year in occupations that tend to pay more than the state average wage. Here are some of the top prospects that post-secondary training can help you pursue, based on 2016-to-2026 projections from the state commerce department and 2019 wage information from the BLS.
Registered nurses (7,462 yearly openings): Provide care and comfort to medical patients in hospitals, doctors' offices, clinics, assisted living facilities, hospices, or other settings. You'll need to get a nursing degree and pass a national exam to get your state license.
Average yearly wage: $66,440
General and operations managers (5,204 yearly openings): Ensure the smooth functioning of an organization by organizing staff and overseeing the activities of different departments. Typically, managers have bachelor's degrees and plenty of experience in their respective industries.
Average yearly wage: $128,390
Accountants and auditors (3,726 yearly openings): Document the funds coming into and going out of an organization and make sure all records present an accurate picture of the business's financial health. A bachelor's degree in accounting or business administration is normally required.
Average yearly wage: $78,500
Applications software developers (2,979 yearly openings): Use your creativity and technical abilities to design and build software programs. This also happens to be one of the fastest-growing careers in North Carolina.
Average yearly wage: $105,060
Market research analysts and marketing specialists (2,354 yearly openings): Study sales data and forecasts in order to determine what products people will buy and how much they will pay for them. A bachelor's degree is the typical requirement, but some positions call for a master's degree.
Average yearly wage: $71,070
---
Vocational Education Can Open New Doors
North Carolina trade schools help all kinds of people in this state gain more traction in pursuit of their most important goals.