6 Industries in New York State With Strong Career Outlooks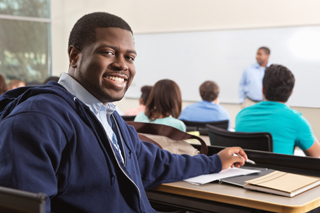 Colleges and trade schools in NY provide favorable starting points for building the vocational skills you need to embark on a new career. In 2018, the private-sector job count in New York State increased to an all-time high, according to the New York State Department of Labor (NYSDOL). Some of the sectors with the largest job growth were education, health care, construction, and professional and business services.
So you can see the potential for success here. Take a look at the breakdown below of six industries in the state with strong career outlooks, and develop an idea of a training option that is a great fit for you.
1. Information Services
The State of New York is becoming a hotbed for technology. One study found that tech jobs in NYC grew in number by 30 percent between 2006 and 2016, nearly double the rate of the city's overall economy and about six times the rate of the national economy. Plus, statewide employment in information services is expected to grow by 68 percent between 2016 and 2026, according to NYSDOL.
Whether looking at small start-ups or global leaders, the state is full of major players in everything from infrastructure, information, and Internet service providers to software developers and media producers.
There is a wide selection of programs to choose from that can help position you within New York's thriving tech sector. With assistance from one of the technical schools in NY, you could put your passion for information technology to work for you.
2. Professional & Business Services
New York City has always been known as a global business leader. But the business legacy extends across the region, including cities like Albany, Buffalo, and Rochester. NYSDOL says that, statewide, employment within the professional and business services sector is expected to grow by 16 percent between 2016 and 2026.
The world of business can provide diverse opportunities that pique many different interests. Here are some of the careers you could train for. (All data is from the Occupational Employment Statistics (OES) program.)
Accounting—New York is the second-highest paying state in the U.S. for accountants, and it ranks third for the highest level of employment.
Advertising—New York is not only home to the most advertising positions in the U.S., but also the highest-earning positions.
Fashion merchandising—New York has always been on the map as a fashion mecca. It should be no surprise that the state tops the list for the most fashion designers in the U.S., and it ranks second for the highest-paid designers. In turn, this can create opportunities for professional merchandisers to get the fashions to market.
Marketing—New York offers the second-highest level of employment for marketing specialists and third-highest level of employment for marketing managers across the nation. It's also the state with the highest earnings for marketing managers, making it an enticing place to begin a career in marketing.
3. Accommodation & Food Services
New York is a popular tourist destination, which means that a large number of professionals are needed in the accommodation and food services sector. NYSDOL estimates that, between 2016 and 2026, employment in the industry will grow by 19 percent.
Statistics from the National Restaurant Association indicate that in 2019, New York restaurants and food service companies employed 865,800 individuals, accounting for nine percent of the state's employment. And by 2029, that number could grow to more than 914,000 people.
Roughly four percent of all jobs in New York State are supported by the hotel industry; that equals over 528,600 positions.
If you are passionate about tourism and intrigued by a career in lodging or culinary arts, this sector could be a great fit for you. You could train to become a baker, pastry or professional chef, commercial cook, or hotel or restaurant manager, just to name a few options.
4. Health Care & Social Assistance
As is the case throughout much of the country, New York's population is getting older. Close to one in six residents is now over the age of 65. Older people typically require more medical services, which creates a strong demand for trained professionals in the health care and social assistance sectors.
Health care organizations are already among New York's top employers. And the health care industry is expected to expand in the coming years, with employment projected to grow by 27 percent over the period of 2016 to 2026, according to NYSDOL
Some of the top careers of choice in the field include the following. (All data is from the OES program.)
Health care manager—New York has the third-highest level of employment for health care managers and is second for providing top-paying positions.
Massage therapist—Some of the best-paying positions are found in New York. The state ranks eighth in the nation for average massage therapy wages. And Kingston, New York, is the second-highest-paying metro area in the country for this occupation.
Social service assistant—Social and human service assistants can uncover exciting possibilities in New York. The state comes in second for the highest employment levels in the U.S.
5. Construction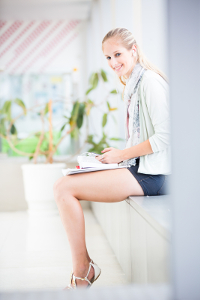 New York is certainly the place to marvel at construction. It's home to many great projects, including the Brooklyn Bridge, Empire State Building, Buffalo State Hospital, and New York State Capital Building. And new projects should continue to develop over the coming years. In fact, it's estimated that New York City alone will spend more than $177 billion on construction work between 2018 and 2020.
As the construction industry continues to grow, many companies are finding that there are not enough new workers entering the field to replace the retiring baby boomers. This will likely continue to be a challenge, as NYSDOL projects employment in the sector to grow by 14 percent from 2016 to 2026. If you can picture yourself adding to the legacy of the New York landscape in a computer-aided drafting or architectural design career, then this might be the best time to get started.
6. Repair & Maintenance Services
Data from NYSDOL indicates that between 2016 and 2026, New York's employment rate in the repair and maintenance services sector is expected to grow by seven percent. This diverse industry includes numerous mechanical and trades positions. Some of the top training choices for repair and maintenance services include the following. (All data is from the OES program.)
Auto body repair—New York is fifth in the nation for the highest employment level of auto body repairers.
Automotive service technology—New York holds fourth place in the U.S. for the highest level of automotive service technician positions.
HVAC technology—With the fourth-highest employment level of HVAC technicians in the nation, New York is a great place to engage in HVAC training.
With plentiful job opportunities, the repair and maintenance services sector is an appealing choice. Trade schools in NY can equip you with practical vocational skills that are in demand by employers. You can locate a program that builds up your knowledge while learning with the most current technology and tools to help make you career-ready when you graduate.