New York Trade Schools & Colleges
By Publisher
| Last Updated
The programs at New York trade schools and colleges are designed to help students like you start working toward your career goals. With vocational training, you can be better prepared to go after rewarding opportunities in some of the state's most promising industries, including health care, business, and more.
---
Education & Training in New York
With hundreds of post-secondary schools and a long list of distinctive features, New York has much to offer prospective students.
Key Benefits of the Region for College Students
A wide variety of options: New York has the second-highest number of degree-granting institutions in the country.
Potential for a more personalized experience: At private institutions in New York, the student-to-faculty ratio is significantly lower than the U.S. average.
Abundant internship opportunities: New York is a major commercial center and hosts more Fortune 500 company headquarters than any other state, so you shouldn't have to look far to find valuable industry experiences.
Costs
Educational costs depend on many factors. That said, here are the average tuition and fees at New York's four-year schools, according to 2018-2019 data from the National Center for Education Statistics (NCES):
Public schools: $8,184 (in-state); $22,083 (out-of-state)
Private schools: $40,527
Costs may be lower at two-year schools.
The average room and board costs broke down this way, according to the same NCES data:
Public schools: $14,869
Private schools: $15,213
---
---
Trade School Accreditation
Schools that are regionally or nationally accredited have demonstrated that they meet an independent agency's quality standards. Plus, enrolling in a school that is accredited by an organization recognized by the U.S. Department of Education allows students to participate in federal financial aid programs.
The regional accrediting body for New York is the Middle States Commission on Higher Education (MSCHE). Trade schools often seek national accreditation from the Accrediting Commission of Career Schools and Colleges (ACCSC).
In addition, degree-granting schools must receive authorization from the Board of Regents to operate in New York. Non-degree-granting schools, including private career colleges, must be licensed by the Bureau of Proprietary School Supervision (BPSS).
Financial Aid for New York Students
The Higher Education Services Corporation provides details on numerous scholarships and grants that can help make your post-secondary education more affordable.
For example, the Tuition Assistance Program (TAP) allows qualifying New York students to receive grants of up to $5,165 to help cover tuition at approved schools. Income limits apply, and you must maintain at least a "C" average. TAP is available to both full-time and part-time students.
Plus, the Excelsior Scholarship covers tuition costs for eligible students. To qualify, you must pursue an associate or bachelor's degree and have a household income below $125,000, among other requirements.
Filling out the Free Application for Federal Student Aid (FAFSA) is the first step in applying for financial assistance. The information you provide on the FAFSA is used by federal, state, and school officials to determine what aid you are eligible to receive.
FAQs About Being a Student in New York
How expensive is life in New York?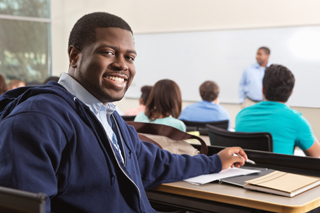 Living expenses in this state are higher than the U.S. average. You can expect to spend a median of $1,218 per month to rent a studio apartment and $1,248 for a one-bedroom unit.
How easy is it to get around?
According to Walk Score, New York City is the most walkable major metro area in the country. Plus, a membership in the Citi Bike program allows residents to borrow a bike from more than 1,500 different stations. And the Metropolitan Transportation Authority (MTA) operates a vast network of buses, subways, and rail lines throughout the area.
Outside of NYC, dozens of public transit providers make it easier for state residents to get where they need to go.
What other resources can be helpful for New York students?
The state has more than 750 public libraries, many of which offer access to digital books and other materials that can support your studies. You can see what's available in your county with this list.
The New York Public Library has more than 90 branches. And its convenient Scan & Deliver service allows patrons to receive digital copies of research materials.
---
New York Schools
Sponsored Listings
Accounting
Business Administration - Accounting
Business Administration - Management
Fashion Merchandising & Management
Financial Services
General Business
Health Services Administration
Health Services Administration - Medical Insurance, Billing, and Coding
Health Services Management
Information Technology Management
International Business
Justice Studies - Criminal Justice
Legal Studies
Marketing Communications
Medical Insurance, Billing, and Coding
National Security
AutoCAD for Professionals
Computer-Aided Drafting & Architectural Design
Electronics & Computer Service Technology
---
---
Industry Information
Featuring one of the nation's biggest economies, New York has a wide variety of industries that generate good jobs for state residents.
Fastest-Growing Industries
The New York State Department of Labor projects that the following sub-sectors will see the highest rates of job growth between 2018 and 2028:
Warehousing and storage (56.5%): Facilities that specialize in storing goods safely and securely are expected to have a greater need for staff.
Ambulatory health care services (54.7%): Rapid employment growth is projected in non-hospital facilities like dental offices, chiropractic clinics, imaging labs, and dialysis centers.
Other information services (47.6%): Supplying or providing access to information through libraries, news syndicates, archives, and web portals will require the skills of more workers in the coming years.
Social assistance (40.9%): More people will be needed to help New Yorkers deal with challenges related to food, housing, employment, and other social issues.
Scenic and sightseeing transportation (31.8%): This expanding sub-sector includes companies that operate bus tours, harbor cruises, and other same-day sightseeing excursions.
Careers Related to the Industries Above
Average Annual Wages
Social service managers

Librarians

Bus drivers

Industrial truck & tractor operators

Dental assistants
Other Key Industries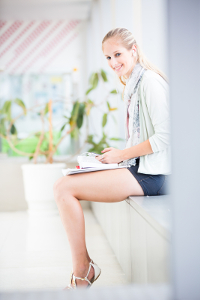 Numerous other industries contribute to New York's economic growth. According to Empire State Development, some notable examples include:
Clean energy: With the state aiming to get 100 percent of its power from renewable sources by 2040, this sector is poised for growth. Close to 12,000 people already work in New York's solar industry. And a state commitment to offshore wind energy development is projected to generate over 1,600 jobs in the coming years.
Entertainment: TV and film productions have created more than 1.7 million jobs in New York since 2011. More than 70 different TV series were shot in the state in 2019 alone.
Financial services: New York is well-known as a global hub for the financial industry. Over 10,000 insurance companies are located in the state. And many major companies, including Goldman Sachs, Morgan Stanley, and Mastercard, are headquartered here.
Technology: Hundreds of thousands of New York companies are involved in digital game development, cybersecurity, software development, semiconductor research, and more. In total, around 400,000 residents work in the state's high-tech sector.
Tourism: Catering to the needs of travelers is a big business in New York. This sector is the state's third-biggest employer. More than 253 million people visited New York in 2018, spending close to $72 billion.
Careers Related to the Industries Above
Average Annual Wages
Credit analysts

Information security analysts

Software developers

Film & video editors

Lodging managers
Career Information
Many of the most rapidly growing occupations in New York are related to health care. But thousands of well-paying positions are also expected to become available in areas like accounting, marketing, and administration.
Job Growth
10.4% from 2018 to 2028
Job Openings
Yearly Average
Average Salary
(all occupations)
Population

Number of Employers

Key Industries
Clean energy, entertainment, financial services, health care, technology, tourism
Sources
New York State Department of Labor
U.S. Bureau of Labor Statistics
U.S. Census Bureau
Empire State Development
Fastest-Growing Careers
Based on data from the state labor department, the occupations listed here should see the fastest job growth rates over the 2018-to-2028 period. Yearly wages are drawn from Bureau of Labor Statistics (BLS) estimates for New York.
Solar photovoltaic installers (68.4%): Set up, maintain, and repair the panels that collect the sun's energy to generate electrical power. Installers who become certified through the North American Board of Certified Energy Practitioners (NABCEP) typically have the best employment prospects.
Average yearly wage: $51,330
Home health aides and personal care aides (60.8%): Travel to people's homes to provide basic health services or help with daily tasks like dressing, cooking, and cleaning. Home health aides must complete a short state-approved training program.
Average yearly wage: $29,290
Physician assistants (41.5%): Work in collaboration with a doctor to provide comprehensive medical services. To earn a license from the Office of the Professions, you must complete an approved program and become nationally certified.
Average yearly wage: $123,080
Nurse practitioners (41.3%): Take on an advanced nursing role that involves diagnosing and treating patients in specific specialties, such as acute care, gerontology, or pediatrics. After becoming a registered nurse, you must complete a graduate-level program and meet other requirements to become certified and registered in New York State.
Average yearly wage: $122,550
Occupational therapy assistants (37.8%): Carry out treatment plans designed to help injured or disabled clients increase their capacity for doing basic day-to-day tasks at home or work.
Getting the necessary state license requires completing an associate degree program and passing an exam.
Average yearly wage: $63,270
Good-Paying Careers With the Most Yearly Job Openings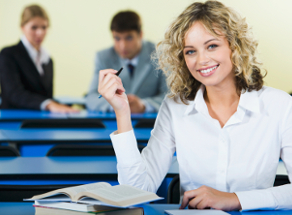 Completing training beyond the high school level can help you get better positioned to land one of the thousands of high-paying positions that open up across New York on an annual basis. Here are a few top examples, based on state labor department projections and BLS wage data:
General and operations managers (16,970 yearly openings): Take charge of an organization's progress by coordinating its people and processes. In addition to a bachelor's degree, you will likely need a few years of experience in your chosen industry.
Average yearly wage: $155,640
Registered nurses (16,910 yearly openings): Evaluate patients' conditions, administer medications and treatments, and provide advice on managing injuries or illnesses. You must complete an approved program and pass a national licensing exam to become licensed and registered in New York.
Average yearly wage: $87,840
Accountants and auditors (13,550 yearly openings): Prepare financial records, ensure all documentation is complete and accurate, and advise management on ways to reduce costs and boost profits. A bachelor's degree is the usual requirement.
Average yearly wage: $98,650
Executive secretaries (9,360 yearly openings): Support high-level personnel by managing meeting calendars, organizing files, preparing reports, and more. Many employers look for candidates who have completed post-secondary training.
Average yearly wage: $73,450
Market research analysts (8,960 yearly openings): Collect data on market conditions to figure out what products people are likely to buy and how much they may be willing to pay. A bachelor's degree is typically necessary.
Average yearly wage: $78,240
---
Focused Training for Future Opportunities
With so many thriving sectors across the state, you owe it to yourself to explore the available training options. New York trade schools and colleges provide favorable starting points for building the vocational skills you need to embark on a new career.