---
Popular Industries in Brooklyn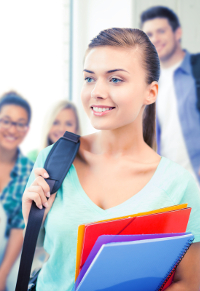 Brooklyn is a vibrant borough of New York City with several different communities. From Park Slope, Cobble Hill, Crown Heights and other neighborhoods, more than 2.5 million residents live and work in Brooklyn. Moreover, since 2009, Brooklyn has added more private sector jobs than the rest of New York City, according to a report by the Office of the New York State Comptroller. The New York State Department of Labor predicts that some of the fastest-growing occupations in NYC over the period from 2014 to 2024 will include web developers (36 percent), systems software developers (34 percent), physical therapist assistants (32 percent), and massage therapists (31 percent).
Job Opportunities and Salaries
With a growing private sector, Brooklyn can be a great place to start your new career. So what kind of job opportunities and salaries can you expect when you've completed your training? The Bureau of Labor Statistics reported that an average weekly salary in Brooklyn in the first quarter of 2013 was $750. Calculated for full-time work over the course of a year, an average salary in this area would be around $39,000 per year.
To give an example of the varying wages in this area, the Bureau of Labor Statistics reported that the following careers provide an average hourly wage of:
Accountants - $43.60
Fashion designers - $38.81
Cosmetologists - $14.78
Health information technicians - $22.63
IT support specialists - $26.18
Makeup artists - $40.40
While this is just a sampling of career opportunities in Brooklyn, the overall outlook provides an optimistic view of many jobs in the New York area.
Benefits of a Brooklyn Education and Career
Many colleges and trade schools in Brooklyn offer exceptional student support services. From admissions guidance, financial aid, and career placement support, you can receive a lot of assistance that you can use to successfully finish your training and begin working in your field.
Moreover, the convenient transportation system provides easy access to and from your home to school or work. Since most of the training available at a trade school can be completed within a year or two, you'll be ready to start your new employment in a relatively short time.
All in all, going to a vocational school or college in Brooklyn can prepare you for a promising new career. Getting started is up to you—so find a school right now!
---