4 New Mexico Career Sectors With Strong Potential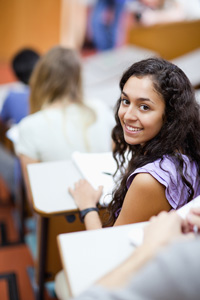 New Mexico is an appealing place to live and work. Residents of the Land of Enchantment enjoy abundant sunshine, diverse landscapes, and a low cost of living. And with more than 57,500 projected job openings in the state between 2016 and 2026 (according to the New Mexico Workforce Connection), there are plenty of reasons to begin your career in this part of the Southwest.
Four career areas with strong outlooks in New Mexico include:
1. Health Services
Like many areas of the country, New Mexico has an aging population that will require the services of more and more healthcare professionals in the years to come. By 2030, roughly one-third of the state's population is expected to be over the age of 60. So it's hardly a surprise that the New Mexico Workforce Connection says healthcare support is the number one growth industry in the state, expected to expand by more than 19 percent between 2016 and 2026. Check out the projected growth rates for these health-related careers:
Home health aides—36.5 percent
Physical therapist assistants—23.6 percent
Diagnostic medical sonographers—23.5 percent
Medical assistants—22 percent
Massage therapists—19.4 percent
Dental assistants—13.4 percent
Medical records and health information technicians—11.1 percent
2. Construction
The building trades are a hot industry in New Mexico. In fact, in July 2018, New Mexico had a higher growth rate for construction jobs than any other state in the nation. And with the New Mexico Workforce Connection expecting the industry to add more than 2,200 jobs between 2016 and 2026, now is a great time to train for a career in this field.
Here's a sample of construction jobs that have promising growth projections in New Mexico:
Explosives workers—11.4 percent
HVAC mechanics and installers—10.7 percent
Plumbers—10 percent
Reinforcing iron and rebar workers—7.4 percent
Electricians—6.4 percent
3. Technology
Technology is an important part of New Mexico's economy. The New Mexico Technology Corridor along the Rio Grande is home to numerous high-tech companies doing innovative research in areas like cybersecurity and robotics. And Albuquerque has even been ranked among the best digital cities in the U.S.
Have a look at some tech-related occupations that are expected to experience strong growth in New Mexico over the next few years, according to the New Mexico Workforce Connection:
Information security analysts—37.2 percent
Applications software developers—21.7 percent
Database administrators—10.7 percent
Web developers—9.6 percent
Computer systems analysts—8.9 percent
4. Film
New Mexico is rapidly becoming a hotspot for television and film productions. Dozens of shows are shot each year on sound stages in Albuquerque and Santa Fe and on-location in communities like Deming, Farmington, Raton, and Alamogordo. That's a big reason why employment for occupations like set and exhibit designers, as well as audio and video equipment technicians, is expected to grow by more than nine percent over the next few years, according to the New Mexico Workforce Connection.