Colleges & Trade Schools in New Mexico
By Publisher
| Last Updated
With industry-relevant career education from colleges and trade schools in New Mexico, people of all backgrounds can fulfill their vocational aspirations. This affordable state offers an expanding number of opportunities in occupational fields like health care, technology, business, and electrical trades.
---
Education & Training in New Mexico
New Mexicans who attend college, university, or vocational school in this affordable region have several potential advantages, including opportunities for state-funded student assistance. Regardless of what city you get your education in, you can access resources that make it easier to complete your education and begin your career.
Key Benefits of the Region for College Students
Less student debt: On average, graduates of four-year colleges and universities in New Mexico carry the second-lowest amount of education-related debt in America.
Greater likelihood of one-on-one instruction: Compared to the nationwide ratios, New Mexico's public colleges have fewer students per instructor. And the state's private for-profit schools have an even lower ratio of students to faculty.
Financial help for parents who attend school: Through the Child Care Assistance Program, low-income parents can qualify for subsidies that help pay for daycare while they are enrolled in college or vocational training.
Costs
Student charges vary from one New Mexico college to the next. Factors like your choice of school and program, along with your residency status and eligibility for financial aid, can affect what you pay. That said, the National Center for Education Statistics (NCES) estimates that, on average, students paid the following amounts for tuition and fees at four-year degree-granting colleges in New Mexico over the 2018-2019 school year:
Public schools: $6,902 (in-state); $18,350 (out-of-state)
Private schools: $30,137
In many cases, two-year colleges and vocational schools are more affordable.
For students who live on campus, the same NCES data shows that four-year schools charged these amounts, on average, for room and board:
Public schools: $9,354
Private schools: $10,069
---
---
Trade School Accreditation
Qualifying for federal financial aid requires enrolling in a college, university, or trade school accredited by a regional or national agency recognized by the U.S. Department of Education. Accredited schools have been vetted to help ensure that they adhere to minimum standards of quality.
The Higher Learning Commission (HLC) is the main regional accreditor of post-secondary schools in New Mexico. However, some schools that operate in the state may be regionally accredited by a different organization, such as the Accrediting Commission for Community and Junior Colleges (ACCJC).
In terms of national accreditation, many institutions are evaluated by organizations like these:
Accrediting Commission of Career Schools and Colleges (ACCSC)
Council on Occupational Education (COE)
Distance Education Accrediting Commission (DEAC)
Unless they are granted an exemption, private post-secondary schools must be state-authorized through NMHED.
Financial Aid for New Mexico Students
The Financial Aid Division of the New Mexico Higher Education Department (NMHED) administers several programs that help qualifying state residents afford post-secondary education. For example, in addition to various merit- and need-based scholarships, the division offers:
Grants for eligible students who attend public institutions in New Mexico and have significant financial need.
Loan-for-service programs that fully or partially forgive residents' student loans based on their financial need and level of commitment to using their future skills in designated regions of New Mexico that have shortages of those skills. Students must go to public colleges in the state and graduate from particular programs related to medicine, nursing, allied health care, or teaching.
Loan repayment programs for current professionals who qualify and agree to work for at least two years in regions of the state with skills shortages. These programs are competitive, but successful applicants can have the remaining balances on their student loans repaid. The programs cover certain professionals in fields like health care, teaching, social work, and public service law.
Some post-secondary schools in the state offer grants or scholarships. And many students qualify for federal financial aid. To determine your eligibility for state and/or federal assistance, you need to complete the Free Application for Federal Student Aid (FAFSA).
You can also find scholarship opportunities through a wide range of philanthropic or professional associations. One regional example is the Albuquerque Community Foundation.
---
---
Popular Cities
Albuquerque, NM
According to estimates from the U.S. Census Bureau, Albuquerque residents with at least a bachelor's degree is higher than both the statewide and national percentages. However, NMHED data for 2019-2020 shows that, compared to the public university, the public community college in Albuquerque awards almost double the number of post-secondary credentials.
About 45 percent of the awarded credentials at the community college were associate degrees. Roughly 43 percent were certificates or diplomas from programs lasting between one and two years. And about 10 percent were awards from courses of study taking less than a year to complete.
At the public university in Albuquerque, most of the awarded credentials were bachelor's degrees (about 68 percent). Master's degrees came in a distant second place at 20 percent of all awards granted.
Santa Fe, NM
The same census estimates more residents have bachelor's degrees or higher credentials in Santa Fe than in Albuquerque. Yet, many Santa Fe students pursue associate degrees or lower post-secondary credentials.
According to the 2019-2020 NMHED data, about 46 percent of the credentials awarded by the public two-year college in Santa Fe were from programs of between one and two years. Another 34 percent were associate degrees. And 20 percent were from courses of study lasting under one year.
FAQs About Being a Student in New Mexico
How affordable is off-campus living for New Mexico students?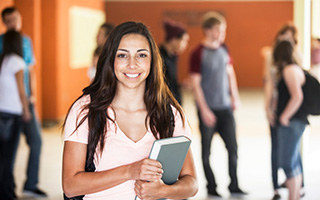 New Mexico has the eighth-lowest cost of living among all states. Studio apartments rent for $575 per month, on a median basis. For one-bedroom places, the median rent is $683. Those numbers are much lower than the U.S. medians as well as the medians in the neighboring states of Arizona, Colorado, and Texas.
Do college students in New Mexico qualify for discounts on public transit?
ABQ RIDE allows students enrolled at public schools to travel for free in the Albuquerque area. For other post-secondary students, the transit provider offers bus passes at a reduced price.
The New Mexico Rail Runner Express, a commuter rail service, is also available to students at a reduced rate. And most buses are free for everyone in the North Central Regional Transit District, which includes Santa Fe, Taos, Rio Arriba, and Los Alamos.
Can I benefit from anything else as a New Mexico college student or graduate?
In addition to the usual resources, you can check out a portable Wi-Fi hotspot for up to three weeks from any of the 18 branches of the Public Library Albuquerque and Bernalillo County. It's free. All you need is your library card.
New Mexico is also home to several networking groups that enable recent graduates to meet potential mentors, boost their social skills, and grow their connections. Young Professionals of Albuquerque and Las Cruces Young Professionals are just two examples.
---
New Mexico Schools
Sponsored Listings
Dental Assisting
Massage Therapy
Medical Assisting
Medical Billing and Coding
Pharmacy Technology
---
---
Industry Information
All kinds of industries support good employment in New Mexico. Strong sectors include examples like energy, technology, research and development, and health and human services.
Fastest-Growing Industries
Employment projections from the New Mexico Workforce Connection indicate that from 2018 to 2028, the fastest rates of job growth will occur in the sub-sectors below.
Non-store retailers (28.1%): Businesses that sell merchandise primarily through catalogs, e-commerce websites, and other methods that don't require a traditional store will likely need more staff in the years ahead.
Other information services (27.7%): Employment is expected to rise across many organizations that publish news online, archive information, or provide searchable access to content or resources through library services or other means.
Ambulatory health care services (25.1%): All kinds of outpatient facilities are projected to need additional workers, such as dental clinics, doctors' offices, physical therapy centers, diagnostic imaging establishments, and medical testing laboratories.
Social assistance (21.7%): A wide range of human services organizations could have a growing need for staff in areas related to helping disadvantaged community members or people in crisis.
Internet service providers, web search portals, and data processing services (18.6%): Companies that store data, host websites and applications, and provide the technical infrastructure to stream online audio and video are expected to hire more workers as demand rises for their services.
Careers Related to the Industries Above
Average Annual Wages
Marketing managers

Network administrators

Web developers

Human services assistants

Medical assistants
Other Key Industries
The New Mexico Economic Development Department (EDD) says that several different sectors play major roles in moving the state's economy forward. Here are five examples. Facts are from EDD unless otherwise indicated.
Energy: New Mexico generates a lot of its electrical power from natural gas and hydro projects. But the state is also becoming a large producer of renewable energy from wind, solar, and geothermal projects. Also, a lot of research and development is taking place related to biofuels.
Aerospace and defense: This wide-ranging sector has many aspects to it. New Mexico is home to several major laboratories and testing facilities that research and develop cybersecurity solutions, biological defenses, and aircraft and space vehicles. The state even has a spaceport that many big companies in the aerospace sector are using to help advance technologies to commercialize outer space.
Film production: New Mexico has become an attractive location for creating films and television shows. Each year, studios and other companies in the sector spend an average of $300 million in this region.
Manufacturing: According to the National Association of Manufacturers, this multibillion-dollar industry supports jobs for more than four percent of New Mexico's workers. All kinds of products are made in the state, including electronics, aerospace components, pharmaceuticals, chemicals, processed foods and beverages, and much more.
Agriculture: New Mexico is famous for the chiles it produces. But many other crops are also grown at a large scale within the state. Wine grapes and various nuts (like pistachios) are among the top examples.
Careers Related to the Industries Above
Average Annual Wages
Electrical engineers

Aerospace engineers

Film & video editors

Industrial machinery mechanics

Agricultural technicians
Career Information
Higher education or post-secondary vocational training is necessary for many of New Mexico's best job opportunities. Occupations related to health care, business, electrical trades, and information technology have some of the brightest outlooks.
Job Growth
6.3% from 2018 to 2028
Job Openings
Yearly Average
Average Salary
(all occupations)
Population

Number of Employers

Key Industries
Energy, aerospace and defense, film production, manufacturing, agriculture
Sources
New Mexico Workforce Connection
U.S. Bureau of Labor Statistics
U.S. Census Bureau
New Mexico Economic Development Department
Fastest-Growing Careers
According to New Mexico Workforce Connection projections, the following occupations will have the highest rates of new job creation between 2018 and 2028. Statewide wages are based on estimates from the Bureau of Labor Statistics (BLS).
Wind turbine service technicians (108.3%): Contribute to clean energy growth by setting up and fixing the systems and equipment that generate electricity from air movement. Technical training through a trade school can get you started.
Average yearly wage: $52,530
Solar photovoltaic installers (71.1%): Pursue a different path in the renewable energy sector by installing solar panels to produce electricity from the sunlight they collect. A short technical college program can give you the foundational skills you need.
Average yearly wage: $43,260
Information security analysts (43.1%): Develop safeguards, preventive strategies, and response plans that help organizations avoid the loss of critical data or systems due to cyberattacks. Most people in this field have an IT-related bachelor's degree.
Average yearly wage: $109,550
Personal care aides (37.8%): Handle basic, non-medical caregiving duties for clients within their homes or when they need to run errands. Jobs are usually open to those with a high school diploma.
Average yearly wage: $22,720
Statisticians (33%): Generate important insights from gathered data and apply what you learn to the development of practical solutions. Although government jobs sometimes only require a math-related bachelor's degree, it's common for private companies to prefer a graduate degree.
Average yearly wage: $82,400
Good-Paying Careers With the Most Yearly Job Openings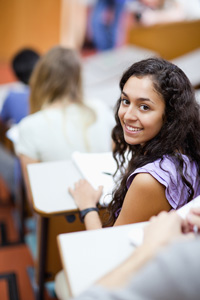 With training and education after high school, residents can establish careers in fields that have hundreds of job openings every year and above-average wages for the state. The five occupations below represent a few top examples, based on projections from the New Mexico Workforce Connection and wage estimates from the BLS.
General and operations managers (1,375 yearly openings): Supervise and maintain control over various daily business functions and plans for the future. You need to match a bachelor's degree with plenty of experience in your particular industry.
Average yearly wage: $104,430
Registered nurses (1,243 yearly openings): Become a skilled caregiver who helps physicians look after medical patients in settings like hospitals, long-term care homes, or other health facilities. Completing a state-approved nursing program and passing the NCLEX exam can help you gain licensure through the New Mexico Board of Nursing.
Average yearly wage: $73,300
Business operations specialists (722 yearly openings): Help organizations handle challenges that call for a specific set of knowledge, such as problems related to managing security issues, planning for potential disasters, auditing energy use, selling products online, or developing sustainable business practices.
Average yearly wage: $89,090
Accountants and auditors (679 yearly openings): Track organizational finances, suggest ways to improve the bottom line, and make sure everything complies with tax laws and applicable regulations. At a minimum, employers tend to prefer a related bachelor's degree.
Average yearly wage: $64,770
Electricians (611 yearly openings): Contribute to the construction, renovation, or repair of residential or commercial buildings by installing or fixing wires and various electrical systems. A trade school program and/or apprenticeship can help you gain the required skills and experience. You'll also need a license from the New Mexico Electrical Bureau.
Average yearly wage: $50,460
---
Vocational Training Can Elevate Your Future
People who graduate from career colleges and trade schools in New Mexico generally have more opportunities to bring their goals to fruition. Plus, many institutions offer flexible schedules and convenient locations, making it easier for busy adults to complete their education.