Colleges & Trade Schools in New Jersey
By Publisher
| Published
| Last Updated
People who attend colleges and trade schools in New Jersey have the chance to develop valuable employment-ready skills. This region also features an eclectic mix of expanding industries. Careers in energy, health care, and technology represent just some of the many opportunities students in the Garden State can benefit from pursuing.
---
Education & Training
Students who complete their education in New Jersey often enjoy a range of advantages that may get overlooked.
Key Benefits of the Region for College Students
A diverse population: New Jersey has higher percentages of Hispanic or Latino and Black or African American residents than the U.S. as a whole. Living among people of varied backgrounds can challenge you intellectually and help you form your own views.
Potential for more personalized instruction: At for-profit and public four-year schools in New Jersey, the student-to-faculty ratios are lower than the averages for those types of schools across the U.S.
Close proximity to major employers: New Jersey is the home base for 20 different Fortune 500 companies. Plus, many of the state's students live within easy reach of internship and employment opportunities in nearby New York City and Philadelphia.
Costs
Educational costs are dependent on a range of variables. However, below are the average tuition and fees at four-year colleges in New Jersey, based on National Center for Education Statistics (NCES) data from the 2017-2018 academic year:
Public schools: $13,633 (in-state); $28,649 (out-of-state)
Private schools: $36,589
You may find that tuition and fees are lower at two-year schools.
Here are the average room and board costs at New Jersey institutions, according to the same NCES data:
Public schools: $12,909
Private schools: $13,732
Financial Aid in New Jersey
Federal Aid
First things first: fill out the Free Application for Federal Student Aid (FAFSA), which is available online and will evaluate which loan programs, grants, scholarships, and work/study programs you're eligible for. Your FAFSA results are also used by the state, your school, and other aid providers to determine what you qualify for. So, take care of this step as soon as possible so you can explore all the options available to you.
For a more detailed explanation of federal aid, check out our article about financial aid and how it works.
State Aid
Your FAFSA results will also be used to narrow down the options available to you through the State of New Jersey. The Higher Education Student Assistance Authority (HESAA) outlines the following types of financial assistance available through the state government:
1. Grants and Scholarships
Part-Time TAG for County College Students
Educational Opportunity Fund (EOF) Grant
NJ Governor's Urban Scholarship
New Jersey World Trade Center Scholarship (WTC)
New Jersey Student Tuition Assistance Reward Scholarship (NJ STARS)
New Jersey Student Tuition Assistance Reward Scholarship II (NJ STARS II)
Survivor Tuition Benefits (STB)

Pays tuition to a max of $14,174
Law Enforcement Officer Memorial Scholarship (LEOMS)

Pays attendance cost, minus aid received from other sources
Governor's Industry Vocations Scholarship (NJ-GIVS) for Women and Minorities
Community College Opportunity Grant

Pays attendance cost, minus aid received from other sources
2. State Loans
NJCLASS Undergraduate Loan

Covers attendance cost, minus financial help from other sources
Fixed-rate loans with options for 10-, 15-, and 20-year terms
3. New Jersey Dreamers Program (NJ Dreamers)
Allows undocumented students at qualifying NJ colleges and universities to pursue and apply for state student aid options
Certain conditions need to be met for students to qualify, including:

Agreeing to apply for legal immigration status as soon as they are eligible
Registering for Selective Service (male students only)

NJ Dreamers need to complete the New Jersey Alternative Financial Aid Application, in addition to the FAFSA
Private and Institutional Student Aid
In addition to federal and state programs, there are many scholarships, grants, loans, work/study repayment options, and more available through higher-learning institutions, businesses, non-profit organizations, and more. The main criteria for these types of aid will vary widely. Some may be based entirely on financial need. Some are extremely specific to certain life events, circumstances, or personal characteristics. With so many options out there, it's worth it to take some time to think about what makes you unique in one way or another and do some research to find out if any opportunities match up with your abilities, experiences, characteristics, and more.
---
---
FAQs About Being a Student in New Jersey
What are living costs like in New Jersey?
The cost of living in the Garden State is higher than the national average. You can expect to spend a median of $1,059 per month to rent a studio apartment or $1,181 per month for a one-bedroom unit.
How easy is it to get around?
New Jersey is the most densely populated state in the country, so it's not surprising that it boasts a comprehensive public transit system. NJ TRANSIT has a network of 252 bus routes as well as 12 commuter rail lines that can help you reach your destination. And full-time students at schools that participate in the University Partnership Program are eligible for a 25-percent discount on a monthly pass.
Are there state-level resources that can help with my educational costs?
Yes. The Higher Education Student Assistance Authority provides details on a range of grants and scholarships that can help New Jersey students cover their expenses.
For example, the Community College Opportunity Grant (CCOG) enables eligible students to attend community college tuition-free for up to three years. A similar grant that would cover up to two years of tuition and fees at four-year institutions has been proposed in the state's 2021 budget.
State Authorization and Accreditation
The New Jersey Office of the Secretary of Higher Education oversees the licensure of postsecondary institutions, ensuring licensed schools meet certain criteria and standards.
Accreditation of degree-granting institutions in New Jersey is provided by the Middle States Commission on Higher Education (MSCHE). New Jersey is also a member of the State Authorization Reciprocity Agreement (SARA), which allows distance education to be offered across state lines under a specific standard of conduct and quality. This means the pool of options you can choose from is much bigger if you're interested in completing a program online. And you can choose with confidence from schools in member states since you know they are required to meet the same standards as schools based in NJ.
Taking some time to familiarize yourself with what accreditation means and why it's essential is a good idea for anyone starting to search for the right school or program.
---
New Jersey Schools
Sponsored Listings
---
---
Industry Information
New Jersey's economy is powered by a wide variety of industries that support all kinds of different jobs.
Fastest-Growing Industries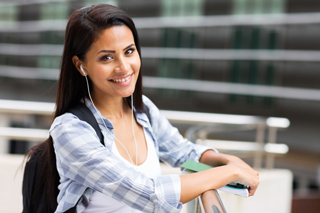 The industries listed here should experience the fastest rates of job growth between 2016 and 2026, according to projections from the New Jersey Department of Labor and Workforce Development (LWD):
Warehousing and storage (42.1%): Facilities across New Jersey that specialize in keeping boxes and barrels of goods stored in a safe and secure manner will likely see a greater need for workers in the coming years.
Amusement, gambling, and recreation industries (27.9%): This rapidly expanding subsector should generate additional employment opportunities in the state's arcades, amusement parks, casinos, and community centers.
Social assistance (26%): Demand is expected to grow for workers with the expertise to help New Jersey residents who are facing challenges related to housing, food, employment, disability, and other issues.
Ambulatory health care services (24.4%): The continuing need to provide essential medical services on an outpatient basis will boost demand for a wide range of skilled personnel, including dentists, physical therapists, home health aides, and medical laboratory technicians.
Personal and laundry services (23%): The state is projected to have an increased need for people to provide dry-cleaning, photofinishing, pet care, and other personal services.
Careers Related to the Industries Above
Average Annual Wages
Social services managers

Medical lab techs

Forklift operators

Dry cleaners

Gambling dealers
Other Key Industries
In addition to sectors like advanced manufacturing and food and beverage production, the New Jersey Economic Development Authority (NJEDA) says the following industries are expected to play a significant role in the state's economic growth:
Clean energy: This is a big focus for New Jersey, which is aiming to get 100 percent of its energy from clean sources by 2050. Already, it hosts more than 700 clean energy companies. It's the top Northeast state in terms of installed solar capacity, and it has more than 90,000 workers with skills related to the offshore wind sector.
Financial and professional services: New Jersey is a major hub for companies involved in banking, accounting, insurance, and consulting. This sector supports 370,000 jobs and generates close to $67 billion in GDP.
Life sciences: The state is home to more than 2,200 life sciences companies that specialize in areas like pharmaceuticals, medical devices, biotechnology, and regenerative medicine. Over 430,000 residents currently work in this sector. In fact, New Jersey has more biophysicists and biochemists than any other state.
Technology: Did you know that New Jersey is the number four state for broadband access? Over 10,000 tech firms in the state are involved in areas like cybersecurity, artificial intelligence, telecommunications, and digital health. This sector already employs more than 450,000 people in the New Jersey region. And more than 45,000 additional jobs are expected to open up between 2018 and 2028.
Transportation and logistics: With well-connected airports, an extensive network of highways and rail lines, and the biggest port on the East Coast, New Jersey is ideally positioned to move people and goods. Over 13,000 transportation and logistics companies employ nearly 200,000 residents throughout the state. And employment in this sector grew by almost 30 percent in New Jersey over a five-year period, outpacing all other Northeast states.
Careers Related to the Industries Above
Average Annual Wages
Information security analysts

Accountants

Logisticians

Chemical technicians

Solar photovoltaic installers
Career Information
In New Jersey, the health care and energy fields feature some of the most rapidly growing occupations. But thousands of good-paying positions are also expected to emerge in sectors like technology, education, and business.
Job Growth
8.2% from 2016 to 2026
Job Openings
Yearly Average
Average Salary
(all occupations)
Population

Number of Employers

Key Industries
Advanced manufacturing, clean energy, financial and professional services, food and beverage production, life sciences, technology, transportation and logistics
Sources
New Jersey Department of Labor and Workforce Development
U.S. Bureau of Labor Statistics
U.S. Census Bureau
New Jersey Economic Development Authority
Fastest-Growing Careers
Based on LWD projections, the careers below should see the highest rates of employment growth over the 2016-to-2026 period. Average yearly wages are drawn from Bureau of Labor Statistics (BLS) estimates for New Jersey.
Solar photovoltaic installers (100.3%): Set up and maintain the panels that turn the sun's energy into usable electricity. You can get relevant training through a short program at a trade or technical school.
Average yearly wage: $50,990
Home health and personal care aides (44.3%): Visit people's private residences to carry out basic medical procedures and/or render support with daily tasks like bathing, dressing, and cooking. Homemaker-home health aides are certified through the New Jersey Board of Nursing. Personal care assistants are considered nurse aides and are certified by the New Jersey Department of Health.
Average yearly wage: $27,200
Tank car, truck, and ship loaders (42.4%): Use special equipment to move materials such as chemicals, grain, coal, and sand on and off of ships, trucks, and tank cars. Training is typically done on the job.
Average yearly wage: $55,100
Mathematicians (35.8%): Gather and analyze data in order to help solve practical problems in the public or private sectors. A bachelor's degree is enough for some positions, but most require a master's.
Average yearly wage: $121,040
Physician assistants (33%): Work under the supervision of a doctor to assess patients, order tests, prescribe medications, and provide other treatments. You'll need to obtain a master's degree as well as a license from the State Board of Medical Examiners.
Average yearly wage: $129,440
Good-Paying Careers With the Most Yearly Job Openings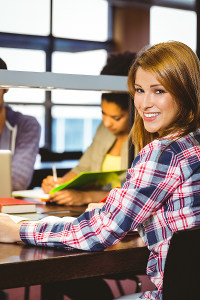 Completing post-secondary training can put you in a better position to go after one of the thousands of well-paying roles that are forecast to become available each year throughout New Jersey. The following occupations are just a few examples, based on LWD projections and BLS wage data.
Registered nurses (5,730 yearly openings): Have a real impact on the lives of sick and injured people in clinics, hospitals, long-term care homes, rehabilitation centers, and other facilities. In order to earn your state license, you must complete an approved nursing program and pass a national exam.
Average yearly wage: $84,280
Applications software developers (4,200 yearly openings): Create and modify programs that consumers use on computers, smartphones, and other devices. Many of these professionals hold bachelor's degrees, but that isn't always required.
Average yearly wage: $113,510
General and operations managers (4,200 yearly openings): Direct and coordinate the daily activities of an organization. It's important to have a few years of experience in your chosen industry. You will likely also need a bachelor's degree.
Average yearly wage: $164,090
Accountants and auditors (4,090 yearly openings): Document the financial activities of an organization and make sure all records are maintained according to applicable laws. A bachelor's degree is typically required.
Average yearly wage: $91,960
Elementary school teachers (3,330 yearly openings): Support the academic and social development of learners in the early grades. You'll need to complete a bachelor's degree and a teacher preparation program, plus obtain certification from the State Board of Examiners.
Average yearly wage: $71,880
---
New Jersey Colleges Help Students Create Better Tomorrows
By learning skills for in-demand careers at trade schools in NJ, many adults are able to accomplish more than they initially thought possible.