Colleges & Trade Schools in New Hampshire
By Publisher
| Published
| Last Updated
The job-focused programs at colleges and trade schools in New Hampshire are designed to help students become key contributors in a range of appealing industries. Sectors like health care, technology, and others are expected to have many openings across the state for people with the right vocational skills.
---
Education & Training in New Hampshire
With low crime rates and monetary incentives to stick around, New Hampshire offers some compelling advantages for prospective students.
Key Benefits of the Region for College Students
Better odds of finishing on time: New Hampshire has a higher college completion rate than all but 11 other states.
A sense of security: New Hampshire's violent crime rate per 100,000 residents is the second-lowest in the country.
Cash incentives: Graduates of New Hampshire institutions who fill qualifying positions through the Graduate Retention Incentive Partnership can receive a bonus of $1,000 a year for four years from their employers.
Costs
Colleges, universities, and trade schools in New Hampshire vary in the amounts they charge students. But according to 2018-2019 National Center for Education Statistics (NCES) data, average tuition and fees at four-year schools in the state broke down this way:
Public schools: $16,329 (in-state); $29,447 (out-of-state)
Private schools: $33,364
Two-year schools may charge less than the above amounts.
Based on the same NCES estimates, New Hampshire students' average room and board costs were as follows:
Public schools: $11,816
Private schools: $13,588
---
---
Trade School Accreditation
Independent agencies grant accreditation after a thorough review of a school's operations. Federal financial aid is only given to students at institutions that are accredited by a national or regional agency recognized by the U.S. Department of Education.
For schools in New Hampshire, the regional accreditor is the New England Commission of Higher Education. National accreditation can come from agencies like:
Accrediting Commission of Career Schools and Colleges
Accrediting Council for Continuing Education & Training
Additionally, post-secondary institutions, including private career and trade schools, need to be licensed by the Division of Educator Support and Higher Education of the New Hampshire Department of Education.
Financial Aid for New Hampshire Students
The federal government is the primary source of student grants and other financial aid. New Hampshire students may be eligible for such aid if they attend accredited schools.
A wide variety of scholarships are available at the state level. For instance, the Governor's Scholarship Program awards as much as $2,000 per year for four years to eligible New Hampshire residents who attend one of the state's post-secondary institutions.
The New Hampshire Higher Education Assistance Foundation features a database of both national and local scholarships that New Hampshire students may be eligible for.
Other potential sources of local scholarships include:
FAQs About Being a Student in New Hampshire
What are living costs like in New Hampshire?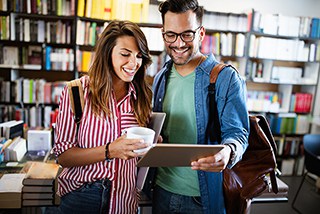 While the overall cost of living is about eight percent above the national average, the median monthly rents are not unduly high. In New Hampshire, the median rent for a studio apartment is $756, compared to $934 nationwide. And a one-bedroom place goes for $900 here, which is lower than the national median of $953.
How can students get around if they are unable or unwilling to drive?
Eleven different transit providers operate throughout New Hampshire. And some of them are extremely affordable for students. For instance, both Concord Area Transit and Advance Transit in the Upper Valley are currently free for all riders. And both the Nashua Transit System and Wildcat Transit allow students at certain post-secondary schools to ride for free by showing their student IDs.
What else can help New Hampshire students build their careers?
Stay Work Play New Hampshire maintains a free database of internship opportunities with local employers. You can filter the listing by career field, salary, or even posting date.
---
Schools Near New Hampshire
Sponsored Listings
North Andover, Massachusetts
Commercial Drivers License Training
HVAC Technician Training
---
---
Industry Information
A range of industries drives new Hampshire's economic growth. Technology and business-related services are two examples of sectors that stand out.
Fastest-Growing Industries
Based on projections from New Hampshire Employment Security, the following industries should see the greatest rates of job growth between 2018 and 2028.
Architectural, engineering, and related services (25.9%): Rapid employment growth is expected within companies specializing in building inspection, surveying, mapping, or drafting.
Other schools and instruction (25.8%): This expanding sector includes organizations that provide teaching services in non-traditional settings (such as in the home or workplace) or non-mainstream areas (such as sports or driving).
Computer systems design and related services (25.5%): A rising number of opportunities are expected to open up for high-tech professionals who design hardware or information systems, create or support software, or carry out related tasks.
Office administrative services (21%): Workers with the skills to provide bookkeeping, human resources, logistics, or other related services will likely see greater demand for their abilities.
Management, scientific, and technical consulting services (20.7%): The growing demand for specialized expertise in strategic planning, marketing, and budgeting will generate more job openings for professionals with the relevant skills.
Careers Related to the Industries Above
Average Annual Wages
Computer hardware engineers

HR specialists

Architectural drafters

Tutors

Bookkeeping clerks
Other Key Industries
According to the New Hampshire Department of Business and Economic Affairs, four other sectors that play significant roles in the state are:
Technology: The New Hampshire Tech Alliance has over 300 members that employ more than 50,000 residents. A CompTIA report found that New Hampshire has the seventh-highest concentration of tech jobs in the nation. The report notes that tech employment in New Hampshire is expected to grow by more than 12 percent from 2018 to 2028.
Advanced manufacturing: New Hampshire companies produce textiles, chemicals, aircraft engines, electronics, and more. This sector accounts for roughly one in 10 jobs in the state, according to the National Association of Manufacturers.
Tourism and outdoor recreation: With stunning scenery and abundant opportunities for outdoor adventures, it's not surprising that New Hampshire attracts visitors. About 48,000 state residents are employed in this sector.
Health care and life sciences: This is one of the largest industries in the state. New Hampshire features companies devoted to medical device development, and pharmaceutical manufacturing, in addition to numerous hospitals.
Careers Related to the Industries Above
Average Annual Wages
Biochemists

Network administrators

Hotel managers

Industrial machinery mechanics

Welders
Career Information
Occupations related to health care and information technology offer especially promising prospects in New Hampshire. A growing number of opportunities are also emerging in accounting, education, and other fields.
Job Growth
5.3% from 2018 to 2028
Job Openings
Yearly Average
Average Salary
(all occupations)
Population

Number of Employers

Key Industries
Technology, advanced manufacturing, tourism and outdoor recreation, health care and life sciences
Sources
New Hampshire Employment Security
U.S. Bureau of Labor Statistics
U.S. Census Bureau
New Hampshire Department of Business and Economic Affairs
Fastest-Growing Careers
Of the occupations with at least 100 workers, the ones below should grow the fastest from 2018 to 2028. That's according to New Hampshire Employment Security projections. Yearly wages are drawn from statewide estimates from the Bureau of Labor Statistics (BLS).
Home health aides and personal care aides (35.7%): Provide essential help with daily tasks like dressing, bathing, toileting, and cooking. Home health aides in New Hampshire must become licensed nursing assistants through the Office of Professional Licensure and Certification (OPLC). That allows them to do things like draw blood and check vital signs.
Average yearly wage: $27,500
Information security analysts (34.3%): Keep watch for threats to an organization's data, implement measures to prevent unauthorized access, and develop plans for mitigating the fallout of potential breaches or disasters. A bachelor's degree is generally necessary.
Average yearly wage: $102,770
Physician assistants (34.1%): Diagnose and treat patients as per an official agreement with a supervising doctor. To meet OPLC requirements, you must graduate from an approved program and pass a national certification exam.
Average yearly wage: $116,400
Nurse practitioners (29.9%): Deliver medical services as an independent care provider. Once you become a registered nurse, you need to complete a graduate-level program and obtain national certification before being licensed in New Hampshire.
Average yearly wage: $110,680
Operations research analysts (29.6%): Use quantitative methods like data mining and mathematical modeling to identify ways to solve business problems and help organizations work more efficiently. A bachelor's degree can get you started, but some employers prefer candidates with a master's.
Average yearly wage: $97,620
Good-Paying Careers With the Most Yearly Job Openings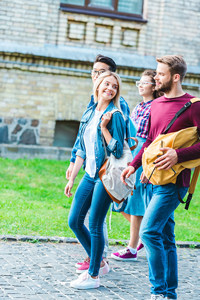 Plenty of roles open up across New Hampshire each year that pay more than the state average wage. With post-secondary training, you can put yourself in a better position to go after them. Here are a few of the top examples, based on New Hampshire Employment Security projections and BLS wage estimates.
General and operations managers (1,303 yearly openings): Direct and oversee the day-to-day activities of a private- or public-sector organization. These positions tend to be reserved for people with bachelor's degrees and substantial industry experience.
Average yearly wage: $129,190
Registered nurses (960 yearly openings): Take on a vital role in an essential industry. To become licensed in New Hampshire, you must first graduate from a state-approved program and pass a national exam.
Average yearly wage: $73,880
Applications software developers (699 yearly openings): Develop the structure and functionality of programs for people to use on computers, phones, and other devices. Many positions call for a bachelor's degree, but some developers find success without one.
Average yearly wage: $109,900
Accountants and auditors (619 yearly openings): Track revenues and expenses, calculate taxes, and make sure everything is done in accordance with government regulations. A bachelor's degree is required.
Average yearly wage: $72,750
Elementary school teachers (415 yearly openings): Foster the development of academic and social skills in young learners. The first step in becoming licensed by the New Hampshire Department of Education involves completing a bachelor's degree.
Average yearly wage: $59,930
---
Focused Training for What Lies Ahead
Vocational training can boost your ability to land a good job. By checking out the program offerings from trade schools in New Hampshire, you can get an important step closer to a more rewarding future.