---
---
Nevada Careers & Opportunities: 3 Great Sectors to Keep Your Eye On
Every day, more people are discovering what it's like to learn, live, and work in Nevada (NV). Trade schools and career-focused colleges in the state's largest cities are making it possible to quickly attain employer-valued abilities that often serve as a foundation for successful and enriching professional lives.
Statewide, Nevada's population is expected to grow by about 7.5 percent between 2018 and 2023. In Clark County, which includes the Las Vegas area, the number of residents is projected to rise by about 8.4 percent over that period. And in Washoe County, which includes the northern cities of Reno and Sparks, the population could expand by over six percent.
That kind of steady population growth is usually a result of a strong and diverse economy, which Nevada definitely has. But it's also a result of other features. For example, Nevadans don't have to pay any state income tax. And the region is full of affordable housing options, great cultural and entertainment activities, and mesmerizing spots for outdoor recreation.
In terms of career opportunities, Nevada offers plenty of variety. Three of the most appealing sectors include:
1. Tourism, Hospitality, and Entertainment
The region is a hugely popular tourist destination. According to TravelNevada, more than 56 million people visited Nevada in 2018 alone. As a result, the travel industry supports roughly 30 percent of all jobs in the state. And it's easy to see why.
Start with Las Vegas. The city is well known as one of the top entertainment destinations in the world. After all, residents and visitors alike have access to Broadway-quality shows, bustling casinos, concerts by nearly all of the biggest acts, restaurants owned by famous chefs, superb shopping outlets, and several other unique and tempting diversions. Plus, many of the city's hotels are larger-than-life works of art.
In the state's northwest region, the cities of Reno and Sparks offer their own fun entertainment options as well as quick access to amazing recreational areas such as Lake Tahoe, which offers skiing and boating opportunities. And the rest of the state offers a variety of awe-inspiring natural parks and wilderness areas.
All of those attractions help support the ambitions of students who attend vocational institutes in areas like Reno or trade schools in Las Vegas. Nevada simply attracts people who want to have fun or experience more joyful and enriching connections with nature or other people. And the variety of occupations that the tourism and entertainment sectors support is truly compelling.
For example, many Nevadans have good jobs in the culinary industry. In fact, according to the Nevada Department of Employment, Training, and Rehabilitation (DETR), more than 86,400 job openings related to preparing and serving food could become available in this state between 2012 and 2022—more job openings than any other occupational area. And many other residents of this state have successful careers related to areas like art and music, spa and beauty services, video and photography services, security services, and even professional design and multimedia services. Check out the rates of employment growth that the DETR projects for the following occupations from 2012 to 2022:
Restaurant cooks—17.3 percent
Bakers—17.1 percent
Film and video editors—14.5 percent
Massage therapists—14.4 percent
Cosmetologists—13.3 percent
Security guards—11.7 percent
Nail technicians—11.6 percent
Musicians and singers—10.5 percent
Multimedia artists and animators—10.5 percent
Media and communication workers—10 percent
Chefs and head cooks—Nine percent
Interior designers—7.9 percent
Photographers—Seven percent
2. Business & Technology
Nevada consistently ranks as one of the top states in the nation for business startups. Plus, its technology sector encompasses a wide range of industries. Check out these facts from the Nevada Governor's Office of Economic Development: More than 76,600 Nevadans were employed in the information technology industry in 2019. In addition, the state's renewable energy industry employed about 42,400 people who helped make Nevada a national leader in geothermal and solar energy. And the region continues to be home to many technology-driven businesses in the aerospace and defense industries.
Together, the region's business and technology sectors provide a large and appealing variety of good-paying vocational opportunities. That's why Nevada trade schools and career colleges are popular with a lot of adults who want the chance to take advantage of what those sectors have to offer.
The DETR says that between 2012 and 2022, about 58,770 total job openings could be generated in Nevada in the occupational area of office and administrative support. And another 51,810 openings could become available in the area of sales-related occupations. Plus, look at the rates of job growth for the following business- and technology-related vocations over that same decade:
Electrical and electronics drafters—47.7 percent
Marketing specialists—30.6 percent
Computer support specialists—26.9 percent
System software developers—25.1 percent
Application software developers—21.5 percent
Web developers—22.6 percent
Network systems administrators—16 percent
Accountants and auditors—14.6 percent
Graphic designers—12.1 percent
3. Health Care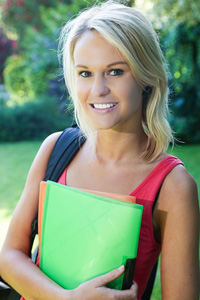 According to the Nevada Governor's Office of Economic Development, more than 124,300 Nevadans were employed in the health care sector in 2019. On average, they earned $70,208. Registered nurses, personal care aides, and medical assistants had the highest levels of employment in the industry.
Simply put, this state is well-equipped with advanced centers for medical research and clinical treatment. And there are also quite a few medical, dental, nursing, and pharmacy schools in Nevada. Plus, employment in this sector is expected to keep growing. In fact, from 2012 to 2022, the number of jobs in Nevada's health care and social assistance sector could rise by 17 percent, according to the DETR. And take a look at the projected rates of job growth for the following health-related occupations over those years:
Diagnostic medical sonographers—36.3 percent
Occupational therapy assistants—33.2 percent
Physical therapist assistants—31.5 percent
Surgical technologists—25.4 percent
Pharmacy technicians—20.6 percent
Medical records and health information technicians—19.2 percent
Licensed practical nurses—18.9 percent
Medical assistants—12.6 percent
Dental assistants—Eight percent
---
Move Your Journey Forward
No list of colleges and universities in Nevada is complete without career-oriented trade schools and technical institutes. After all, they can help you quickly attain the skills that are necessary for taking advantage of this state's growing opportunities. Generate a selection of nearby Nevada colleges and vocational schools right now by entering your zip code into the program finder below!
---