Colleges & Trade Schools in Nevada
By Publisher
| Published
| Last Updated
The career-driven training offered by technical colleges and trade schools in Nevada helps countless adults achieve vocational success. By learning sought-after skills, many people in this state can take advantage of opportunities in healthcare, skilled trades, business, technology, and other strong sectors.
---
Education & Training in Nevada
Nevada's diverse student population has many higher education options to choose from, including a wide variety of technical, vocational, and trade school programs. Plus, several helpful resources are available to students in Las Vegas, Reno, and other areas.
Key Benefits of the Region for College Students
Less debt among graduates: According to data from The Institute for College Access & Success, graduates of four-year colleges in Nevada carry the third-lowest amount of student debt in the nation, on average.
Good career prospects when leaving school: Nevada has one of the nation's strongest economies, ranking first in the country for average yearly job growth from 2014 to 2019 (based on data from the Bureau of Economic Analysis).
Opportunities for more individualized instruction: At private for-profit schools that grant degrees in Nevada, the ratio of students to instructors is significantly lower than the national average for such institutions.
Costs for Nevada Students
Post-secondary students in Nevada are charged varying amounts for their education, depending on the type of school, specific program, and other factors. According to estimates from the National Center for Education Statistics (NCES), the following amounts are the average tuition and fees at four-year degree-granting schools in the state during the 2018-2019 academic year:
Public schools: $5,845 (in-state); $21,125 (out-of-state)
Private schools: $24,423
By attending two-year colleges in Nevada, many students pay far less for tuition and required fees.
Average on-campus room and board expenses at four-year colleges and universities were as follows, according to the same NCES stats:
Public schools: $11,658
Private schools: $13,707
---
---
Trade School Accreditation in Nevada
The U.S. Department of Education (ED) recognizes various regional and national accreditors. Students must be enrolled in colleges, universities, or trade schools accredited by ED-recognized organizations to qualify for federal forms of financial assistance. Accreditation by independent agencies helps ensure that educational institutions are living up to acceptable quality standards.
The regional accreditor that evaluates many post-secondary schools in Nevada is the Northwest Commission on Colleges and Universities (NWCCU). Some schools are accredited by national organizations, such as these examples:
Accrediting Commission of Career Schools and Colleges (ACCSC)
Accrediting Bureau of Health Education Schools (ABHES)
Accrediting Council for Continuing Education & Training (ACCET)
Council on Occupational Education (COE)
Accrediting Council for Independent Colleges and Schools (ACICS)
Unless they qualify for an exemption, private colleges and trade schools in Nevada need to be licensed to operate by the Commission on Postsecondary Education.
Financial Aid for Nevada Students
Federal student assistance is the main source of financial aid for eligible Nevadans. It requires submitting the Free Application for Federal Student Aid (FAFSA) each year you're enrolled in school. You might qualify for grants, low-interest loans, or work-study options.
Various post-secondary schools also provide exclusive grant or scholarship opportunities based on financial need, academic merit, or other criteria. And some colleges and trade schools offer special payment plans that can make it easier to afford educational expenses.
In addition, two state-funded scholarships are targeted at recent or soon-to-be high school graduates in Nevada:
The Governor Guinn Millennium Scholarship awards as much as $10,000 to top academic achievers who attend eligible public institutions in the state.
For qualifying students who attend the state's community colleges, the Nevada Promise Scholarship covers the mandatory non-tuition fees that remain after all other financial aid has been applied to the cost of their education. It covers those types of fees for as many as three years.
Nevada residents who meet specific criteria can also apply for special scholarships through philanthropic organizations.
---
---
Popular Cities in Nevada
Las Vegas
Although Nevada didn't quite crack our top 25 best large cities for jobs, it is a place where college and trade school graduates can find numerous opportunities. It's been estimated that over half of all jobs in Nevada require education at the post-secondary level. Jobs in Las Vegas are certainly no exception. But the city provides a great social setting for students pursuing vocational training or college degrees.
Based on 2018-2019 data from the Nevada System of Higher Education (NSHE) for the number of awards conferred, the three most popular majors at the public four-year university in Las Vegas are related to:
Business
Education
Health care
At the public two-year college, the most common areas of study are related to:
Liberal arts, humanities, and general studies
Business
Science technologies
Reno
With easy access to outdoor recreational opportunities and several entertainment options, Reno is another good setting for active and social post-secondary students.
According to the same NSHE data, the top fields of study at Reno's public four-year university are related to:
Health care
Business
Engineering
The most popular areas of study at the public two-year college in Reno are related to:
Science technologies
Liberal arts, humanities, and general studies
Health care
FAQs About Being a Student in Nevada
Are off-campus apartments affordable for Nevada students?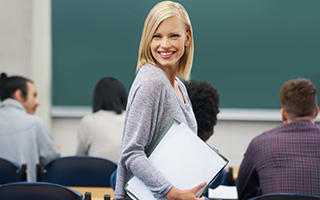 Based on statewide averages, rentals tend to be less expensive for Nevadans than for U.S. residents in general. In Nevada, you can rent a studio apartment for a median of $796 per month or a one-bedroom for $937. (Compare those amounts to the nationwide rental medians of $934 and $953, respectively.)
Will I pay less for public transit while attending a Nevada college?
The state's urban areas generally have reliable and convenient public transportation options. And in some cases, post-secondary students can benefit from reduced or waived fares. For example, in Las Vegas, the Regional Transportation Commission of Southern Nevada offers discounted passes for students attending certain schools. And in Reno, the Regional Transportation Commission of Washoe County allows students from certain schools to ride transit for free.
What else can students or graduates in Nevada benefit from?
The State of Nevada offers internship opportunities to public university students in their junior or senior years through the Public Service Intern Program. To qualify, you need a grade point average of at least 2.5.
In addition to the typical books, periodicals, and other learning resources, many public libraries in Nevada offer career services. For instance, the Las Vegas-Clark County Library District can help assess your skills, look for employment and more.
And for graduates seeking to grow their networks and develop their professional skills, a variety of organizations make it easy for their members to connect with other talented Nevadans. Two examples are Vegas Young Professionals and the Reno Tahoe Young Professionals Network.
---
Nevada Schools
Sponsored Listings
Automotive Technician
Dental Assistant
Heating, Ventilation, and Air Conditioning
Medical Assistant
Medical Billing and Insurance Coding
---
---
Industry Information
Nevada's economy is driven by several industries that generate good job opportunities, especially for skilled tradespeople and professionals in the technology, hospitality, and health care sectors.
Fastest-Growing Industries
According to long-term projections from the Nevada Department of Employment, Training & Rehabilitation (DETR), the following sub-sectors will see the fastest new job creation rates from 2018 to 2028.
Warehousing and storage (42.6%): Companies that provide secure facilities and distribution services for manufactured goods are expected to need additional staff in the years ahead.
Electrical equipment, appliance, and component manufacturing (39.7%): Demand will likely grow for workers with the ability to help produce various devices that generate, transmit, store, or run on electricity.
Construction of buildings (33.8%): A wide variety of tradespeople will see new opportunities for aiding in the construction, renovation, repair, or maintenance of homes, office buildings, factories, schools, and similar structures.
Crop production (33.3%): Several kinds of workers may be in greater demand as indoor and outdoor agricultural operations scale up their production of crops like alfalfa, wheat, potatoes, onions, corn, and various other grains, fruits, and vegetables.
Specialty trade contractors (33.2%): Skilled tradespeople who focus on particular aspects of building projects should see boosted demand for their services.
Careers Related to the Industries Above
Average Annual Wages
Logisticians

Electricians

Plumbers

Industrial machinery mechanics

HVAC techs
Other Key Industries
The Nevada Governor's Office of Economic Development (GOED) has identified important industries for creating and sustaining high-quality opportunities. In addition to manufacturing and logistics, which collectively support more than 150,000 jobs in the state, the sectors below are major employment providers. All facts are from GOED.
Tourism and entertainment: Nevada is a favorite destination for gambling, entertainment, dining out, golfing, and attending industry conventions. That's why this industry supports more than 433,000 jobs, mostly in the Reno and Las Vegas areas.
Health care: From medical research and education to clinical and administrative services, over 124,000 Nevadans are employed in this wide-ranging sector.
Information technology: More than 76,680 jobs in this state are related to the development or support of digital innovations, computer systems, data facilities, and other high-tech projects and services.
Aerospace and defense: As a major region for the research and development of unmanned aerial systems and other military technologies, Nevada has over 16,500 workers in this sector.
Mining: This state is rich in valuable mineral deposits, meaning that over 14,800 Nevadans are employed in the mining of various metals like gold and copper as well as other substances like limestone and gypsum.
Careers Related to the Industries Above
Average Annual Wages
Hotel managers

Computer programmers

Aircraft mechanics

Heavy equipment mechanics

Medical assistants
Career Information
Occupations in the skilled trades, technology, business, and health care have some of the best outlooks. In many cases, you need training or education beyond high school to qualify for them.
Job Growth
17.2% from 2018 to 2028
Job Openings
Yearly Average
Average Salary
(all occupations)
Population

Number of Employers

Key Industries
Manufacturing and logistics, tourism and entertainment, health care, information technology, aerospace and defense, mining
Sources
Nevada Department of Employment, Training & Rehabilitation
U.S. Bureau of Labor Statistics
U.S. Census Bureau
Nevada Governor's Office of Economic Development
Fastest-Growing Careers
DETR projections show that, between 2018 and 2028, employment should expand most quickly in the occupations below. Nevada-specific wages are from the Bureau of Labor Statistics (BLS).
CNC machine tool programmers (50%): Write the instructions that tell computer numerically controlled equipment what to do as part of an automated manufacturing process. You may need to earn a post-secondary certificate or diploma through a technical college or trade school.
Average yearly wage: $45,380
Information security analysts (45.8%): Help prevent costly damage from potential cyber threats or disasters by developing safeguards and recovery plans for high-tech systems and networks. A bachelor's degree related to this field is often the preferred educational credential.
Average yearly wage: $102,770
Personal care aides (44%): Act as an essential caregiver for people who need help at home with routine, non-medical everyday tasks. A high school diploma is generally all you need to begin this vocation.
Average yearly wage: $25,050
Multiple machine tool setters, operators, and tenders (42.3%): Help manufacture products with plastic or metal components by preparing, using, and/or monitoring various industrial machines.
Average yearly wage: $35,030
Applications software developers (40.2%): Lead the design, coding, and testing of special programs and apps for desktop computers, laptops, and/or mobile devices. A bachelor's degree is the typical academic credential for this occupation. However, some positions are open to developers who've completed fewer years of a college education.
Average yearly wage: $98,120
Good-Paying Careers With the Most Yearly Job Openings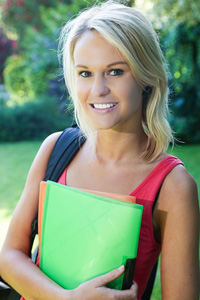 By completing post-secondary education or vocational training, Nevadans can pursue careers that often pay above the statewide average wage and have hundreds of open positions each year. Based on BLS wage data and DETR projections, these five occupations represent some of the best examples.
Carpenters (856 yearly openings): Contribute in a major way to constructing buildings or other structures by using a variety of measuring, cutting, shaping, and other construction skills. Some trade schools offer training in the basics, and many people learn as paid apprentices.
Average yearly wage: $53,180
General and operations managers (617 yearly openings): Preside over an organization's day-to-day activities and direct efforts related to planning, staffing, policy-making, and other areas. Along with ample experience in your particular industry, you'll probably need a bachelor's degree or higher credential.
Average yearly wage: $125,610
Heavy and tractor-trailer truck drivers (556 yearly openings): Move cargo over long distances by safely operating big rigs. A commercial driver's license (CDL) is a must. CDL and truck driving schools offer professional training to prepare you for the necessary tests.
Average yearly wage: $51,140
Registered nurses (535 yearly openings): Take on a professional caregiving role essential for the quality assessment, treatment, and education of medical patients. Earning your license through the Nevada State Board of Nursing requires completing a state-approved program and passing the NCLEX-RN exam.
Average yearly wage: $88,380
Construction managers (370 yearly openings): Oversee and coordinate all phases of building projects, from budgeting to planning to the hiring and supervision of tradespeople. You can also pursue opportunities if you have experience working in skilled trades plus have relevant education at or below a bachelor's degree level.
Average yearly wage: $94,130
---
A Trade School Program Can Unlock Your Potential
Career training has helped thousands of Nevadans like you improve their lives. Several colleges and trade schools in Nevada offer convenient courses of study that empower students to learn in-demand skills for top industries.