Colleges & Trade Schools in Nebraska
By Publisher
| Last Updated
Career colleges and trade schools in Nebraska focus on helping students expand their vocational abilities. With job-focused training, you can get ready to make your mark in one of the state's most prominent industries, such as transportation, technology, financial services, or another strong sector.
---
Education & Training in Nebraska
Nebraska has many student-friendly qualities that make it an excellent place to live and learn.
Key Benefits of the Region for College Students
Low debt among graduates: Nebraska's college graduates accumulate less student debt than grads in any of its neighboring states, according to a report from the Institute for College Access & Success.
Pleasant living conditions: According to U.S. News & World Report, Nebraska offers the ninth-best quality of life in America.
A strong job market: Nebraska has consistently maintained one of the lowest unemployment rates in the nation, even during the COVID-19 pandemic.
Student Costs in Nebraska
Every vocational college, university, and trade school in Nebraska sets its own fee structure. However, the National Center for Education Statistics (NCES) notes that among four-year degree-granting schools in the state, the average tuition and fees in 2018-2019 were as follows:
Public schools: $8,467 (in-state); $21,516 (out-of-state)
Private schools: $25,075
Tuition costs may be lower at two-year colleges or technical schools.
In terms of room and board, the same NCES data shows that average costs for students at Nebraska institutions broke down this way:
Public schools: $11,084
Private schools: $9,551
---
---
Trade School Accreditation
Independent agencies grant accreditation to schools that meet or exceed the agencies' standards of educational quality. Schools must be accredited by a regional or national body approved by the U.S. Department of Education before their students can qualify for financial aid from the federal government.
The regional accreditor for Nebraska is the Higher Learning Commission (HLC). Several trade and vocational schools in the state are nationally accredited by the Accrediting Commission of Career Schools and Colleges (ACCSC) or the Accrediting Council for Continuing Education & Training (ACCET).
To operate in the state, most private trade schools need authorization from the Nebraska Department of Education.
Financial Aid for Nebraska Students
Nebraska's Coordinating Commission for Postsecondary Education (CCPE) administers grant programs for state residents. One example is the Nebraska Opportunity Grant, which provides need-based aid to students who attend universities, colleges, and trade schools in the state. The average award amount is $1,410.
Completing the Free Application for Federal Student Aid (FAFSA) is critical if you want to access financial assistance. Be sure to fill out the FAFSA each year that you hope to receive aid.
Scholarships are another type of free money for education. You can search for scholarships aimed at Nebraska students through the database provided by EducationQuest. Access is free, but you must create an account.
Plus, educational institutions in Nebraska often provide grants and scholarships to eligible students. You can learn more from The College Grants Database or the financial aid website of your chosen school.
FAQs About Being a Student in Nebraska
How much can I expect to spend on off-campus housing in Nebraska?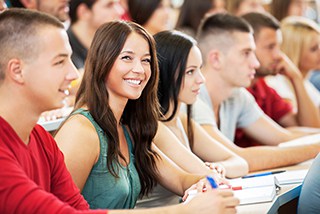 Housing costs in this state tend to be extremely affordable. A studio apartment in Nebraska rents for $727 on a median basis. A one-bedroom place costs $737. Compare those numbers to the national medians of $934 and $953.
What are the options for getting around?
Many people travel by private vehicle. It's worth noting that Nebraska has an average commute time that is 30 percent lower than the national average.
Public transit is available in most counties. You can find providers in your part of the state using this map.
Plus, students can take advantage of low transportation costs. StarTran buses in the Lincoln area are currently fare-free. And the transit authority in Omaha is launching a rapid bus service that is free to ride between November 2020 and March 2021.
What other resources can be helpful for Nebraska students?
You can gain valuable experience through the InternNE program. It enables students to locate paid internship opportunities with employers throughout Nebraska. Creating a free account lets you access the details of each posting.
Also, NebraskAccess offers free round-the-clock access to several databases containing journal articles, primary documents, and other important learning resources. You can log in using your Nebraska driver's license or state ID card. Alternatively, you can get a password from your local library.
---
---
Industry Information
Nebraska has a wide array of established and expanding industries, from technology and transportation to financial services and manufacturing.
Fastest-Growing Industries
These are the industries that are expected to expand most rapidly between 2018 and 2028, based on long-term employment projections from NEworks.
Other information services (26.7%): Significant job growth is expected for workers who enable people to connect with information through things like libraries, Internet portals, and archives.
Ambulatory health care services (23.3%): This growing sector encompasses a wide range of facilities that offer outpatient care, such as dental clinics, blood banks, imaging centers, and doctors' offices.
Amusement, gambling, and recreation industries (14.2%): A rising number of jobs should open up in Nebraska's arcades, recreation centers, casinos, and theme parks.
Couriers and messengers (13.8%): Workers who collect and deliver small parcels either between cities or within one urban area will likely see increased demand for their services.
Beverage and tobacco product manufacturing (13.4%): Facilities that make beer, wine, bottled water, cigarettes, and related products are projected to need more staff in the years ahead.
Careers Related to the Industries Above
Average Annual Wages
Industrial production managers

Diagnostic medical sonographers

Librarians

Exercise trainers

Couriers & messengers
Other Key Industries
According to the Nebraska Department of Economic Development (DED), other sectors that are among the state's strongest include:
Advanced manufacturing: This is the second biggest industry in the state. Data from the National Association of Manufacturers shows that in addition to food, beverage, and tobacco products, Nebraska manufacturers make chemicals, machinery, fabricated metal products, and more.
Agriculture: The state agriculture department says that one-quarter of all jobs in Nebraska are related to this sector, which added more than $21 billion to the state economy in 2018. Nebraska ranks among the country's leading producers of corn, soybeans, sugar beets, and more.
Financial services: Nebraska hosts over 180 insurance firms. Major companies like TD Ameritrade, First National of Nebraska, and Mutual of Omaha are all headquartered here.
Information technology: According to a CompTIA report, Nebraska's tech industry saw a gain of almost 1,200 jobs between 2018 and 2019. And the Nebraska Tech Collaborative, launched in 2019, is aiming to add 10,000 more tech jobs in the state by 2025.
Transportation and logistics: With Union Pacific Railroad based out of Nebraska, it makes sense that the state is considered a transportation hub. And with its central Midwestern location and seven major national highways, Nebraska is the home base for many trucking and logistics management firms.
Careers Related to the Industries Above
Average Annual Wages
Personal financial advisors

Software developers

Agricultural managers

Industrial machinery mechanics

Heavy truck drivers
Career Information
Nebraskans can find a growing number of good opportunities in sectors like health care, technology, business, and skilled trades. Prospects are best for those with some training beyond high school.
Job Growth
5.5% from 2018 to 2028
Job Openings
Yearly Average
Average Salary
(all occupations)
Population

Number of Employers

Key Industries
Advanced manufacturing, agriculture, financial services, information technology, transportation and logistics
Sources
NEworks
U.S. Bureau of Labor Statistics
U.S. Census Bureau
Nebraska Department of Economic Development
Fastest-Growing Careers
NEworks projections reveal that the occupations below should have the fastest rates of employment growth in Nebraska over the 2018-to-2028 period. Wages are statewide estimates from the Bureau of Labor Statistics.
Occupational therapy assistants (40.5%): Help patients regain or improve their ability to function independently at home or at work. To become licensed by the Nebraska Department of Health and Human Services (DHHS), you must first complete an approved associate degree program.
Average yearly wage: $53,160
Physical therapist assistants (31.8%): Use a variety of techniques to help injured or disabled people improve their mobility and manage their pain. You'll need to graduate from an approved associate degree program and pass both a national and state exam to get your state license through DHHS.
Average yearly wage: $49,480
Information security analysts (31%): Protect an organization's data by looking for vulnerabilities, implementing security measures, and developing plans to prevent or mitigate the effects of cyberattacks and other disasters. A bachelor's degree is the minimum requirement.
Average yearly wage: $91,150
Physician assistants (29.6%): Work with a supervising doctor to provide comprehensive patient care. Completing an approved graduate-level program and passing a certifying exam are the first steps in getting your license to practice in Nebraska through DHHS.
Average yearly wage: $112,640
Home health aides (26.9%): Go to people's private residences to provide assistance with mobility, household chores, and personal care. You must complete a short training course. If you want to be able to give medications, you need additional credentials.
Average yearly wage: $26,730
Good-Paying Careers With the Most Yearly Job Openings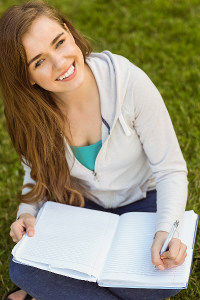 Plenty of annual openings occur in occupations that pay more than the Nebraska average, but they usually require post-secondary training. Based on NEworks projections and BLS wage estimates, here are a few of the top examples:
Registered nurses (1,790 yearly openings): Coordinate and implement the plan of care for medical patients. Qualifying for a Nebraska license through DHHS involves completing an approved program and passing the NCLEX-RN exam.
Average yearly wage: $66,640
General and operations managers (1,692 yearly openings): Direct the daily functions of a business or other organization. In addition to a bachelor's degree, you will likely need to have significant experience in the industry.
Average yearly wage: $99,520
Accountants and auditors (1,037 yearly openings): Track revenues and expenses, calculate and pay taxes, and make sure everything is done according to relevant regulations. A bachelor's degree is typically required.
Average yearly wage: $70,420
Elementary school teachers (917 yearly openings): Promote the intellectual and social development of young students. To obtain certification in Nebraska, you must complete a bachelor's degree and a teacher preparation program, plus meet other requirements.
Average yearly wage: $60,390
Plumbers, pipefitters, and steamfitters (736 yearly openings): Install and maintain piping systems and fixtures that carry water, waste, chemicals, acids, or other substances. In Nebraska, plumbing licenses are issued at the local rather than the state level. Completing a relevant program at a technical school can make you a more competitive candidate for the required apprenticeship.
Average yearly wage: $58,540
---
A Trade School Can Help You Move Forward With Greater Purpose
Post-secondary training is often the key to finding vocational success. By completing focused programs at colleges and trade schools in Nebraska, adults like you can achieve a more fulfilling professional life.