Colleges & Trade Schools in Montana
By Publisher
| Published
| Last Updated
Colleges and trade schools in Montana offer focused training for a range of reliable and appealing vocations. Post-secondary training can help you prepare for a future in some of the state's major sectors with rising employment rates, including technology, health care, and skilled trades.
---
Education & Training in Montana
There are plenty of reasons to get post-secondary training in Montana.
Key Benefits of the Region for College Students
Lower educational costs: The average cost of in-state tuition and fees at public institutions in Montana is lower than that of all but six other states.
More chances for a personalized experience: In Montana, public two-year schools, as well as for-profit institutions, have student-to-instructor ratios that are lower than the U.S. average.
A steady job market: Statistics from the Bureau of Economic Analysis indicate that Montana has had positive job growth every year from 2014 to 2019, placing it in the top 25 states for average yearly growth.
Student Costs in Montana
The amount you pay in educational expenses will depend on a range of variables, including the program you pursue and the school you select. Based on National Center for Education Statistics (NCES) data, these were the average tuition and fees at Montana's four-year institutions in 2018-2019:
Public schools: $6,972 (in-state); $24,481 (out-of-state)
Private schools: $25,918
Costs at two-year schools may be lower than the amounts given above.
And these were the average room and board costs at Montana schools, based on the same NCES data:
Public schools: $9,631
Private schools: $9,070
---
---
Accreditation for Colleges & Trade Schools in Montana
Independent agencies grant accreditation to universities, colleges, and trade schools that meet their criteria for quality. Accredited schools are evaluated regularly and can have their accreditation withdrawn if they fail to meet an agency's standards.
The U.S. Department of Education recognizes both regional and national accrediting bodies. A school must be accredited by one of these organizations for its students to receive federal financial aid.
Many Montana institutions are regionally accredited by the Northwest Commission on Colleges and Universities (NWCCU). Others are nationally accredited through agencies like the Accrediting Commission of Career Schools and Colleges (ACCSC) or the Accrediting Council for Continuing Education & Training (ACCET).
Degree-granting schools must be authorized by the Board of Regents before they can legally offer instruction to students in Montana.
Financial Aid for Montana Students
Reach Higher Montana has information on scholarships and tuition waivers that can help reduce the burden of post-secondary expenses for qualifying students.
Plus, Montana students who attend accredited schools may qualify for a variety of grants and scholarships at the federal level. To be considered for aid, you need to fill out the Free Application for Federal Student Aid (FAFSA) each year.
FAQs About Being a Student in Montana
Is Montana an affordable state to live in?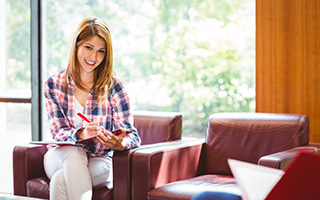 Montana's cost of living is below the national average. If you plan to live off-campus, you can expect to pay $590 per month for a studio apartment or $660 for a one-bedroom place, on a median basis. Compare those figures to the national medians of $934 and $953, respectively.
What's the story with transportation?
Montana students who drive their own vehicles can enjoy one of the shortest average commute times in the nation.
Students can also benefit from low costs for public transit. For example, in Billings and Great Falls, students qualify for discounted monthly passes. And in Missoula and Bozeman, all buses are fare-free.
Are there any special career-building opportunities for young people in Montana?
Getting involved in organizations for young professionals in places like Helena and Missoula can be very helpful. Such groups are dedicated to bringing together Montana residents under age 40 who are eager to build their networks and engage with their communities. In some cases, members also receive discounts at local merchants.
---
Montana Schools
Sponsored Listings
Accounting
Business
Business Management

Business Intelligence Specialization
IT Project Management Specialization
Logistics and Operations Specialization

Computer Science
Criminal Justice - Leadership and Management Specialization
Cyber Security
Data Analytics
Early Childhood Education - Child Development
Early Childhood Education - Special Needs
Early Childhood Education Leadership
Finance
Graphic Design
Health Information Management
Health Sciences

Healthcare Administration Specialization
Medical Administrative Assistant Specialization
Pharmacy Technician Specialization

Health and Wellness
Healthcare
Healthcare Management
Human Resources and Organizational Leadership
Human Services
Information Technology
Information Technology Management
Marketing

Digital Marketing Specialization
Sales Management Specialization

Medical Billing and Coding
Network Systems Administration
Paralegal
Software Application Development
Supply Chain Management
---
The following online schools accept inquiries from Montana residents.
---
Accounting
Applied Business Analytics
Applied Business Information Systems
Applied Entrepreneurship
Applied Human Resources Management
Applied Management
Applied Technology
Behavioral Health Science with an Emphasis in

Childhood and Adolescence Disorders
Family Dynamics
Infancy and Early Childhood Studies
Substance Use Disorders
Trauma

Business Administration
Business Analytics
Business for Secondary Education (Leads to initial teacher licensure)
Business Information Systems
Communications with an Emphasis in

Broadcasting and New Media
Interpersonal Communication and Human Relationships
Political Campaigns

Counseling with an Emphasis in Addiction, Chemical Dependency, and Substance Abuse
Cybersecurity
Digital Design with an Emphasis in Animation
Digital Film with an Emphasis in
Early Childhood Education
Early Childhood Education and Early Childhood Special Education
Educational Studies (Does not lead to initial teacher licensure)
Elementary Education
Elementary Education / Special Education (Dual Major)
Elementary Education with an Emphasis in

Christian Education
English as a Second Language
STEM
Teaching Reading

English for Secondary Education (Leads to initial teacher licensure)
Entrepreneurial Studies
Finance
Finance and Economics
Health Care Administration
Health Information Management
Health Sciences
History for Secondary Education (Leads to initial teacher licensure)
Homeland Security and Emergency Management
Hospitality Management
Information Technology
Information Technology with an Emphasis in Cybersecurity
Mathematics for Secondary Education (Leads to initial teacher licensure)
Nursing (Registered Nurse - R.N. to B.S.N)
Professional Writing for New Media
Psychology
Psychology with an Emphasis in Forensic Psychology
Psychology with an Emphasis in Performance and Sports Psychology
Public Health
Risk Management
Social Media
Software Development
Sports and Entertainment Management
Supply and Logistics Management
Audio Production
Computer Animation
Computer Science
Creative Writing
Cybersecurity
Digital Cinematography
Digital Marketing
Game Art
Game Design
Graphic Design
Information Technology
Media Communications
Mobile Development
Music Business
Music Production
Sports Marketing and Media
Sportscasting
Web Development
---
---
Montana Industry Information
In Montana, a wide variety of industries are expanding and generating new opportunities for state residents.
10 Biggest Industries by Employment in Montana
The Bureau of Labor Statistics reports that in 2020 there was a total of 455,450 people employed in all industries across the state. Based on the same data from 2020, here are the industries that employ the highest number of people in Montana:
Office and Administrative Support
Number employed: 59,430, which is 13% of the total number employed in Montana
Career examples: accounting clerk, office clerk, financial clerk, desktop publisher, emergency dispatcher, administrative assistant, receptionist, postal service worker
Food Preparation and Serving
Number employed: 47,380; 10% of total
Career examples: chef, head cook, bartender, waiter/waitress, food preparation worker
Sales
Number employed: 45,960; 10% of total
Career examples: cashier, insurance agent, model, retail worker, travel agent, advertising agent, sales engineer, real estate broker, wholesale and manufacturing sales representative
Transportation and Material Moving
Number employed: 35,100; 8% of total
Career examples: air traffic controller, pilot, transport truck driver, flight attendant, railroad worker, delivery truck driver, hand laborer, material mover, water transportation worker
Healthcare Practitioners and Technicians
Number employed: 29,770; 7% of total
Career examples: dietitian, respiratory therapist, registered nurse, dental hygienist, acupuncturist, physician, optician, veterinary technician, athletic trainer, surgical assistant, EMT, paramedic, nurse practitioner, diagnostic medical sonographer (and many more)
Careers Related to the Industries Above
Median Annual Wages
Air traffic controller

Dental hygienist

Executive administrative assistant

Chef or head cook

Insurance sales agent
Other Key Industries
Several other industries are powering the state economy forward. Below are a few examples, based on a report from the University of Montana's Bureau of Business and Economic Research.
Energy: Oil and coal production contribute close to $200 million to government coffers in Montana. Plus, Montana ranks fifth among hydropower-producing states, and wind energy is on the rise. Montana State University says there is enough potential wind energy to support more than 3,000 permanent jobs by 2030.
Manufacturing: Close to 1,300 companies in Montana are involved in making things like fabricated metal products, electronics, and food and beverage products. Employment in this sector grew by more than 20 percent over seven years, far outpacing the national growth rate of eight percent.
Technology: The high-tech sector in Montana is expanding nine times faster than the state economy overall. And one survey found that the average annual salary among Montana's tech workers was 60 percent higher than the state average.
Tourism: Millions of people come to Montana every year to enjoy the state's amazing natural wonders. Voices of Montana Tourism says travelers spent over $3.76 billion in the state in 2019 alone. This sector directly employs more than 53,000 residents.
Transportation and logistics: The railroad and trucking industries play a big role in Montana. The state had more than 2,600 people working in long-distance trucking in 2017, and thousands more will be needed in the coming years.
Careers Related to the Industries Above
Average Annual Wages
Network administrators

Railroad conductors

Hotel managers

Oil & gas service unit operators

Welders
Career Information
Health care, technology, and skilled trades are just a few of the areas where Montana residents can find good career opportunities.
Job Growth
7.7% from 2018 to 2028
Job Openings
Yearly Average
Average Salary
(all occupations)
Population

Number of Employers

Key Industries
Energy, manufacturing, technology, tourism, transportation and logistics
Sources
Montana Department of Labor & Industry
U.S. Bureau of Labor Statistics
U.S. Census Bureau
Bureau of Business and Economic Research
Fastest-Growing Careers
DLI projections show that the greatest employment growth rates from 2018 to 2028 should occur in the occupations listed below. Yearly wages are based on Bureau of Labor Statistics (BLS) estimates for Montana.
Information security analysts (39.7%): Devise ways to safeguard computer data and deal with security breaches or other disasters. You will likely need a bachelor's degree.
Average yearly wage: $74,250
Helpers to pipelayers, plumbers, pipefitters, and steamfitters (33.7%): Assist qualified tradesmen by preparing work areas, gathering needed tools, and making minor repairs. Trade school training can help you stand out to employers.
Average yearly wage: $35,880
Nurse practitioners (33.3%): Fill a primary role on a health care team that includes diagnosing illnesses and prescribing treatments and medications. You must first become a registered nurse, complete a master's-level program, and pass a certification exam.
Average yearly wage: $109,120
Physician assistants (32.9%): Provide a wide range of medical services in collaboration with a licensed doctor. A master's degree and national certification are required before you can be licensed by the Montana Board of Medical Examiners.
Average yearly wage: $112,330
Respiratory therapists (30.4%): Examine and treat patients who have difficulty breathing. To earn the necessary license from the Montana Board of Respiratory Care Practitioners, you need to complete an approved associate degree program and become nationally certified.
Average yearly wage: $58,670
Good-Paying Careers With the Most Yearly Job Openings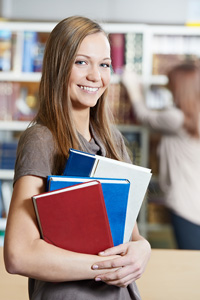 Listed below are a few examples of occupations that pay more than the state average wage and have hundreds of open positions across Montana each year. (However, you may need post-secondary training from a trade school or college to qualify for them.) Yearly openings are drawn from DLI projections, and yearly wages are based on BLS estimates.
Registered nurses (748 yearly openings): Evaluate and monitor patients, administer treatments, and provide advice and support. You must be licensed by the Montana Board of Nursing, which requires completing an approved program and passing the NCLEX-RN exam.
Average yearly wage: $69,340
Heavy and tractor-trailer truck drivers (739 yearly openings): Operate big rigs to move cargo over long distances. Earning a commercial driver's license (CDL) in Montana requires getting medical clearance and passing written and road tests.
Average yearly wage: $48,110
Carpenters (676 yearly openings): Work with wood to construct structural components like cabinets, walls, and floors. A trade school program can help you master the necessary skills.
Average yearly wage: $45,870
General and operations managers (457 yearly openings): Contribute to an organization's success by directing and overseeing its daily functions. These high-level positions generally require a bachelor's degree, along with substantial industry experience.
Average yearly wage: $98,980
Operating engineers and other construction equipment operators (436 yearly openings): Control the heavy machines involved in building projects, such as excavators, backhoes, graders, bulldozers, and compactors. Vocational training at a trade school can be beneficial.
Average yearly wage: $53,550
---
Trade School Training Can Lay the Foundation for Your Success
With streamlined programs designed to help students become job-ready, trade schools in Montana offer an excellent way to expand your career potential.