---
4 Leading Industries in Montana to Think About Training For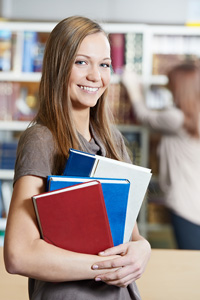 Agriculture might be a big part of Montana's identity, but plenty of career opportunities can be found outside of that industry. In fact, according to the Montana Department of Labor & Industry (DLI), about 3,930 new jobs are expected to be created each year between 2019 and 2027 across all vocations within the state. And sectors like health care, technology, and the skilled trades, in particular, are projected to experience strong employment growth over those 10 years.
Beyond the potential for rapid job growth, why else is Montana an appealing state to stay and start a career in? With its range of landscapes, this state is home to a variety of world-class ski resorts along with endless hiking and biking trails. No wonder the travel and tourism industry is also booming. And here's good news for locals or anyone looking to relocate for an education: Montana's cost of living is only slightly above the U.S. average.
With these facts in mind, exploring the possibilities offered by colleges in Montana is probably very tempting. So keep your options open and take a closer look at four of Montana's major vocational sectors that generate strong career opportunities:
One of the career areas that's experiencing rapid employment growth is professional and technical services. It is home to a variety of occupations like engineering, computer programming, and wind energy technology. In fact, Montana has enough potential wind energy to support more than 3,000 permanent jobs by 2030.
Plus, DLI projections show that each year between 2017 and 2027, over 600 new jobs could become available in this diverse sector. With such growth and potential, it's no wonder that high-tech wages in Montana are double the median earnings of all occupations in the state.
Trade schools in Montana can provide strong starting points for reliable career paths. A few occupations in need of workers that you could consider training for are construction professionals, diesel mechanics, plumbers, electricians, and welders. Help is needed in such a wide range of jobs because, for every four retiring trades workers, only one replacement is being recruited.
In addition to the heavy demand for workers, jobs in the skilled trades often come with a higher-than-average wage and require minimal training. Just take a look at the numbers from DLI:
Carpenters—Average hourly wage: $21.11 / Average annual wage: $43,900
Electricians—Average hourly wage: $29.04 / Average annual wage: $60,400
Plumbers—Average hourly wage: $30.70 / Average annual wage: $63,860
Auto mechanics—Average hourly wage: $18.21 / Average annual wage: $37,870
In Montana, the health care sector is alive and well. In fact, DLI data shows that it is expected to grow by about 1,240 jobs from 2017 to 2027—the largest projected growth of any industry in the state. Check out some of the occupations with the most openings annually:
Nursing assistants—Annual openings: 876 / Average annual wage: $27,070
Registered nurses—Annual openings: 764 / Average annual wage: $66,280
Home health aides—Annual openings: 242 / Average annual wage: $25,050
Licensed practical nurses—Annual openings: 218 / Average annual wage: $42,690
Medical records & health info techs—Annual openings: 101 / Average annual wage: $38,280
With such impressive numbers, health care is a smart area to be a part of in Montana. Trade schools and colleges can offer the necessary support and training for learning the skills to enter this sector.
With visitors from around the world spending billions of dollars every year, it's no wonder that tourism is a leading industry. In a state filled with natural wonders, amazing national parks, and popular ski hills, who could expect anything less? In fact, Montana's tourism industry is responsible for directly supporting 38,200 jobs.
---
Make Your Move
It's easy to start accomplishing your career goals with the help of the search tool below. Don't wait another day. Simply enter your zip code to find trade schools and colleges in Montana, online, or in a place nearby.
---