---
---
3 Top Reasons to Get Vocational Training in Missouri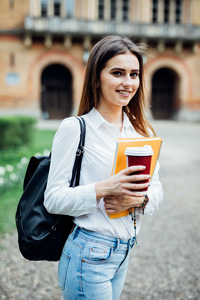 Missouri has a lot more to offer than just world-class barbeque and beer. With a range of expanding industries and an unemployment rate that's lower than the national average, the state can be an ideal place to train and learn. In fact, nearly 220,000 new jobs are expected to open up in Missouri between 2016 and 2026, according to the Missouri Economic Research and Information Center (MERIC). That spells opportunity for career builders with the right qualifications and skills.
Here are three major reasons to get a vocational education in the Show Me State:
1. Expanding Job Opportunities
A variety of industries are set to experience strong growth in Missouri over the coming years. A few of the career areas with the rosiest outlooks include health care, construction, and technology.
Health Care
Supporting people's physical well-being is a major growth industry in Missouri. In fact, MERIC data shows that the top two fastest-growing occupations in the state are in the health care sector. And opportunities will continue to multiply as the population ages and requires more care. By 2030, more than one-fifth of Missourians are expected to be 65 or older.
So it's hardly surprising that health care workers are expected to be in big demand. According to MERIC, home health care services alone are projected to grow more than 38 percent between 2016 and 2026. Hospitals, outpatient care centers, and dental offices are all expected to see double-digit employment growth during that time.
Check out the following health careers that are projected to see solid growth in Missouri in the years ahead, according to MERIC. (Percentages represent job growth rates between 2016 and 2026; salary figures are median annual wages from 2017).
Home health aides—34.5 percent / $22,420
Occupational therapy assistants—22.5 percent / $57,520
Massage therapists—21.6 percent / $36,140
Medical assistants—17.2 percent / $31,060
Phlebotomists—14.7 percent / $31,010
Dental assistants—14.3 percent / $36,310
Pharmacy technicians—14 percent / $29,340
Construction
Missouri is grappling with a shortage of skilled tradespeople as the construction industry heats up and experienced workers retire. In a 2017 survey of Missouri contractors, more than 70 percent said they were struggling to find enough qualified people for available positions. Carpenters, cement masons, iron workers, and truck drivers were among the jobs that survey respondents said were hardest to fill.
Here are a few more construction-related occupations that are expected to expand rapidly in Missouri in the next few years, according to MERIC:
HVAC mechanics and installers—17.2 percent / $44,560
Plumbers, pipefitters, and steamfitters—16.7 percent / $63,480
Reinforcing iron and rebar workers—14.3 percent / $69,350
Brickmasons and blockmasons—11.9 percent / $65,190
Mechanical insulation workers—11.1 percent / $58,520
Electricians—10.2 percent / $64,750
Technology
Technology is a big industry in Missouri. The Missouri Partnership notes that companies like DST Systems, Suddenlink Communications, and Cerner Corporation are all headquartered in the state, and dozens of firms have major data centers in the region. According to a CompTIA study, the state's technology industry added more than 3,200 jobs between 2015 and 2016 alone. What's more, the study found that average technology wages are higher in Missouri than in most Midwestern states.
Plenty of technology-related careers are poised for growth in this state. With the right training, you could take advantage of growing opportunities in occupations like these (all data from MERIC):
Information security analysts—41.7 percent / $83,280
Applications software developers—40.1 percent / $94,760
Web developers—20.3 percent / $55,530
Computer systems analysts—18.5 percent / $86,960
Computer user support specialists—16.8 percent / $44,230
2. Affordable Living
Students and career builders alike will find that their money can get them more in Missouri. The cost of living in this state is significantly lower than the national average. Food, transportation, and especially housing prices are lower here than in most other places in America.
3. Four-Season Fun
Training and living in Missouri means having access to a full range of outdoor activities, from golfing and kayaking to skiing and sledding. When it's time for a break, you can relax at the Lake of the Ozarks or check out one of the many outdoor festivals that take place year-round throughout the state. There's always something new to explore.
---
Forge a New Path
Start building the future you want. Missouri trade schools, technical institutes, and vocational colleges can help you energize your career aspirations. Just put your zip code into the school finder below to get a list of convenient training options close to you!
---