Colleges & Trade Schools in Missouri
By Publisher
| Published
| Last Updated
Trade schools in Missouri offer streamlined training for a wide variety of appealing occupations. And with a range of expanding industries and plenty of student-friendly features, the Show-Me State can be an ideal place to further your education.
---
Education & Training in Missouri
Students at universities, trade schools, and colleges in Missouri enjoy a unique combination of advantages.
Key Benefits of the Region for College Students
Diverse options: Missouri has the 12th-highest number of post-secondary institutions to choose from.
Chance for more personalized instruction: The student-to-instructor ratios at Missouri's private degree-granting schools are lower than the U.S. averages.
Affordable housing: In Missouri, the median rent on a studio apartment is lower than in all but 18 other states.
Costs
The amount you pay for your education can differ significantly depending on the program you choose and the school you attend. However, according to National Center for Education Statistics (NCES) data from 2018-2019, these are the average tuition and fees for four-year institutions in Missouri:
Public schools: $8,554 (in-state); $19,914 (out-of-state)
Private schools: $25,417
At two-year schools, tuition may be lower than those figures.
Based on the same NCES data, here are the average room and board costs at schools in Missouri:
Public schools: $9,568
Private schools: $10,387
---
---
Trade School Accreditation
Accreditation indicates that a school has met an independent agency's standards regarding things like faculty qualifications and program quality. Accreditation is not legally required. However, only students at accredited schools are eligible to receive federal financial aid.
The U.S. Department of Education recognizes several accrediting agencies at both the regional and national levels. Trade schools usually seek national accreditation from the Accrediting Commission of Career Schools and Colleges. And unless they qualify for an exemption, private vocational and trade schools must be certified by the Missouri Department of Higher Education & Workforce Development (MDHEWD).
Community colleges and other post-secondary schools in Missouri can obtain regional accreditation from the Higher Learning Commission.
Financial Aid for Missouri Students
The MDHEWD administers several scholarship and grant programs that can help reduce the cost of post-secondary education for Missouri students.
For example, the A+ Scholarship Program covers the tuition balance, once all other gift aid (i.e., grants) is applied. The scholarship is available to qualifying graduates of designated high schools who pursue a certificate or degree at certain private vocational schools or community colleges in Missouri.
In addition, the Fast Track Workforce Incentive Grant is designed to help adults complete post-secondary credentials in high-need sectors. The grant is open to Missouri residents over age 25 who meet income requirements and have not completed a bachelor's degree. Recipients must commit to living and working in Missouri for at least three years after graduation. If those conditions aren't met, the grant converts to a loan that must be paid back with interest.
To ensure you are considered for these and other forms of financial assistance, you must complete the Free Application for Federal Student Aid (FAFSA) each year.
FAQs About Being a Student in Missouri
Is Missouri an affordable place to live?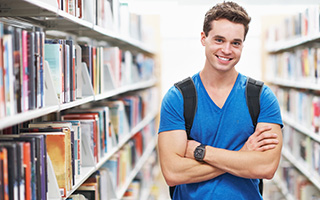 Missouri is among the states with the lowest costs of living. The median monthly rent in Missouri is $687 for a studio apartment and $683 for a one-bedroom unit. Compare that to the national medians, which are $934 and $953, respectively.
What kind of transportation options are available?
Public transit is available throughout the state. In communities like St. Louis and Springfield, many college students can purchase semester passes for far less than the regular fare. Some schools in St. Louis even subsidize the cost of metro passes for their students.
The transit systems in Kansas City and Columbia currently do not require fares as part of their efforts to promote physical distancing between drivers and riders. In Kansas City, fares are suspended through 2020. In Columbia, the transit system will continue to be fare-free until September 2021.
What other resources should I be aware of?
A variety of organizations offer young Missourians valuable opportunities to grow their networks, build social connections, and participate in service projects or professional development workshops. Here are a few to consider getting involved in:
---
Missouri Schools
Sponsored Listings
Dental Assisting
HVAC/R Technician
Journeyman Welder
Medical Assisting
Medical Coding Specialist
---
---
Industry Information
Missouri residents find good jobs in a wide range of different industries, such as health care, manufacturing, and financial services.
Fastest-Growing Industries
According to projections from the Missouri Economic Research and Information Center (MERIC), the subsectors with at least 500 workers that should see the most rapid rates of employment growth between 2018 and 2028 are:
Local messengers and local delivery (94.2%): Companies involved in picking up and delivering small packages within Missouri's urban areas are expected to have a much greater need for workers in the coming years.
Electronic shopping and mail-order houses (75.8%): As more and more people buy goods through catalogs and websites rather than physical stores, the need for workers who can facilitate those purchases will keep growing.
Outpatient care centers (34.2%): Non-hospital facilities that provide services related to areas like mental health, family planning, and kidney dialysis are likely to have more employment openings.
Specialty hospitals, except psychiatric and substance abuse (33.1%): This expanding subsector includes hospitals that concentrate on treating specific types of patients, such as those with cardiac or orthopedic issues.
Individual and family services (31.8%): Demand will continue to grow for skilled workers who help children, seniors, people with disabilities, and others connect with the social supports they need.
Careers Related to the Industries Above
Average Annual Wages
Clinical lab techs

Mental health counselors

Child, family & school social workers

Customer service representatives

Couriers & messengers
Other Key Industries
Several other industries play important roles in the state's economic growth. Here are a few examples, according to Missouri Partnership:
Advanced manufacturing: Close to 10 percent of Missouri workers are employed in this sector, accounting for over $7 billion in exports every year. The state is home to over 100 aerospace manufacturing firms as well as major automotive plants for Ford and GM.
Agricultural technology (agtech): The Missouri agtech industry is enormous, supporting 378,000 jobs and generating $88 billion in sales. According to the Department of Economic Development, more plant scientists per capita are in St. Louis than anywhere else in the world.
Bioscience: Missouri hosts more than 4,900 bioscience companies that collectively employ 56,000 residents. They focus on pharmaceutical development, animal health research, and other innovations.
Energy storage: Missouri is one of the top states for battery production. Batteries from this state power consumer devices and are crucial components in the automotive, space, and defense industries. Companies like Energizer, EnerSys, and Exide Technologies all have major operations here.
Financial services: Over 125,000 people work in Missouri's financial services industry. Missouri is the only state to feature two Federal Reserve Banks. It also houses the second-largest concentration of securities brokerage firms among big American cities.
Careers Related to the Industries Above
Average Annual Wages
Financial advisors

Microbiologists

Insurance underwriters

CNC tool programmers

Soil & plant scientists
Career Information
In Missouri, promising career opportunities can be found in healthcare, technology, business, education, and more.
Job Growth
4.5% from 2018 to 2028
Job Openings
Yearly Average
Average Salary
(all occupations)
Population

Number of Employers

Key Industries
Advanced manufacturing, agtech, bioscience, energy storage, financial services
Sources
Missouri Economic Research and Information Center
U.S. Bureau of Labor Statistics
U.S. Census Bureau
Missouri Partnership
Fastest-Growing Careers
Over the 2018-to-2028 period, the occupations listed below are projected to have the highest rates of job growth, according to MERIC. Unless otherwise noted, yearly wages are drawn from Bureau of Labor Statistics (BLS) data for Missouri.
Information security analysts (37.5%): Develop plans to safeguard an organization's data and recover from potential security breaches or other disasters. You will likely need a bachelor's degree.
Average yearly wage: $86,360
Personal care aides (33%): Help elderly or disabled individuals with essential tasks like shopping, cooking, and housecleaning. Formal training is not generally required.
Average yearly wage: $24,670
Physician assistants (30%): Assess, test, diagnose, and treat medical patients in collaboration with a doctor. You must complete a master's-level program and pass a certifying exam to become licensed by the Missouri Board of Registration for the Healing Arts.
Average yearly wage: $95,090
Nurse practitioners (29.5%): Deliver an advanced level of nursing care under a physician's oversight. After becoming a registered nurse, you must complete a master's degree and become nationally certified to obtain a Document of Recognition from the Board of Nursing.
Average yearly wage: $105,050
Rotary drill operators, oil and gas (29.3%): Run the specialized equipment that extracts oil or natural gas from the earth. No formal training is necessary.
Good-Paying Careers With the Most Yearly Job Openings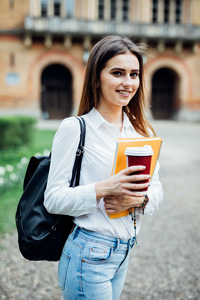 Plenty of well-paying positions open up in Missouri annually, but you may need training beyond the high school level to prepare for them. Check out some of the top examples, drawn from MERIC projections and BLS wage estimates:
Registered nurses (5,525 yearly openings): Provide direct patient care in hospitals, clinics, care facilities, and other settings. To obtain your state license, you must graduate from an approved program and pass a national licensing exam.
Average yearly wage: $64,160
General and operations managers (4,613 yearly openings): Direct and coordinate all departments' activities within an organization. A bachelor's degree and a few years of industry experience are typically required.
Average yearly wage: $101,110
Accountants and auditors (2,866 yearly openings): Document an organization's financial dealings and ensure that all records are accurate, complete, and in compliance with applicable laws. You will need to complete a bachelor's degree.
Average yearly wage: $69,160
Carpenters (2,143 yearly openings): Use wood and other materials to construct walls, floors, cabinets, and other structural components. Many carpenters learn on the job, but you can also develop the necessary skills through training at a trade school.
Average yearly wage: $58,740
Secondary school teachers (1,943 yearly openings): Help Missouri's teenagers expand their academic abilities and prepare for what comes after high school. In order to teach in the public system, you must complete a bachelor's degree and become certified by the Missouri Department of Elementary & Secondary Education.
Average yearly wage: $50,980
---
A Brighter Future Can Begin Here
With job-focused programs built around current industry needs, colleges and trade schools in Missouri offer the kind of training that can bring you closer to achieving your career goals.