Trade Schools and Colleges in Mississippi
By Publisher
| Published
| Last Updated
Trade schools and colleges in Mississippi help thousands of students expand their opportunities. And this state is on an upward path of innovation and fresh possibilities. Students and graduates can enjoy the benefits of a region cultivating success across an impressive range of different industries.
---
Education & Training
A diverse array of Mississippi colleges, universities, and trade schools helps prepare residents for current and future opportunities. Plus, students can benefit from a number of the state's distinctive features that sometimes get overlooked.
Key Benefits of the Region for College Students
Potential for better mental performance: U.S. News & World Report ranked Mississippi number three in the nation for air and water quality. Clean air and water can be good news for your brain health. After all, a substantial body of research has shown a possible link between air pollution and lower cognitive ability.
Free money for qualifying state residents: The Mississippi Office of Student Financial Aid has information on grants and scholarships for state-approved two- or four-year colleges, including assistance for low-income students and high academic achievers.
More opportunity for personalized instruction: Among private for-profit colleges in Mississippi, students' average ratio to instructors is much lower than the national average for those types of institutions. That ratio is also lower than state and national averages for public institutions. So, students at some private vocational schools may have a better chance of understanding what they're taught.
Costs
The amount you pay for your education will depend on many variables, including the school you choose, the program you take, and how long you are enrolled. According to the National Center for Education Statistics (NCES), these were the average tuition and fees at four-year Mississippi colleges and universities during the 2017-18 school year:
Public schools: $7,980 (in-state); $19,691 (out-of-state)
Private schools: $17,625
If you attend a two-year school, your yearly tuition and fees may be less than those amounts.
The same NCES data also shows that students who resided on campus had the following average costs for room and board:
Public schools: $9,739
Private schools: $8,150
---
---
FAQs About Being a Student in Mississippi
Is it expensive to live in Mississippi?
Mississippi ranks first in the nation for having the lowest cost of living. Housing costs are especially low compared to the national medians. The median rent for a studio apartment in Mississippi is only $598 (about 56 percent lower than the U.S. median). For a one-bedroom place, the median rent is $613 (about 36 percent lower than the national median).
How do students get around in Mississippi?
For those who can afford it, driving a car is the most common way to get from one place to another. Mississippi also has more than 60 public transit providers, making it affordable and convenient to get around.
What are good ways for a college student in Mississippi to unwind?
Many students like to get out into the fresh air, including going for group hikes in some of Mississippi's forests (which are abundant). Many schools also support a variety of great extracurricular programs that can help you get enjoyable exercise and meet fun new people. Students also enjoy exploring the entertainment options in the state's largest cities, such as Jackson, Gulfport, and Biloxi.
---
Mississippi Schools
Sponsored Listings
Dental Assisting
HVAC/R Technician
Journeyman Welder
Medical Assisting
Medical Coding Specialist
---
---
Industry Information
Mississippi's economy is driven by several sectors that are expanding and supporting good employment. Plus, the state's industries are becoming more varied, leading to new kinds of opportunities.
Fastest-Growing Industries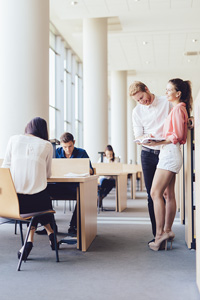 According to the Mississippi Department of Employment Security (MDES), the industries that are projected to have the highest rates of job growth from 2016 to 2026 include:
Food services and drinking places (14%): Restaurants are significant contributors to Mississippi's overall culture and quality of life, which is why this sector is expected to keep growing.
Social assistance (13.8%): A significant need continues to exist for professionals that know how to help people who are dealing with issues like poverty, addiction, disability, mental health problems, and domestic violence.
Nursing and residential care facilities (11.7%): As more of the state's residents reach their senior years, the demand for long-term care may rise, leading to more employment in nursing homes and assisted living facilities.
Administrative and support services (11.2%): Demand is growing for people with the skills to help organizations with daily activities like office and facility management, security, scheduling, and human resources.
Waste management and remediation services (10.9%): Residents who want to help Mississippi clean up contaminated areas or responsibly collect, treat, and dispose of trash, wastewater, and other unwanted materials can be part of an essential growth industry.
Careers Related to the Industries Above
Average Annual Wages
Chefs and head cooks

Environmental techs

Drug abuse social workers

Licensed practical nurses

Administrative assistants
Other Key Industries
Mississippi is well known for its energy and agribusiness industries. But the state has several other important sectors that support good, meaningful jobs. For example, according to the Mississippi Development Authority, additional key industries include:
Advanced manufacturing: A huge variety of companies make up this technology-driven sector. They help produce many kinds of products, including airplanes, drones, rocket engines, automobiles, large ships, and more.
Healthcare: This vital industry employs a wide range of professionals, from those involved in the care of patients to those who work behind the scenes in an administrative, teaching, or research-and-development capacity.
Information technology: Data centers are becoming a more critical part of the state's economy as demand grows for efficient and secure information processing (and for high-tech professionals who make it all possible).
Tourism: Thanks to a rich assortment of cultural and historical attractions, visitors from many places come to Mississippi, enjoying the food, music, events, and distinctive sites. Those features also help attract and support a variety of film productions.
Warehousing and distribution: Mississippi is well-positioned to provide services related to manufactured goods' storage and transportation. In fact, the industry benefits from an integrated infrastructure that includes a well-connected network of roads, airports, railways, and ports.
Careers Related to the Industries Above
Average Annual Wages
Logisticians

Systems administrators

Hotel managers

Welders

Medical assistants
Career Information
Healthcare, education, technology, and skilled trades provide some of the greatest numbers of in-demand career opportunities. The best ones generally require a college degree or post-secondary vocational training.
Job Growth
5% from 2016 to 2026
Job Openings
Yearly Average
Average Salary
(all occupations)
Population

Number of Employers

Key Industries
Advanced manufacturing, agribusiness, energy, healthcare, hospitality, information technology, tourism, warehousing and distribution
Sources
Mississippi Department of Employment Security
U.S. Bureau of Labor Statistics
U.S. Census Bureau
Mississippi Development Authority
Fastest-Growing Careers
According to MDES projections, the occupations expected to have the highest employment growth in Mississippi between 2016 and 2026 include:
Mining and geological engineers (100%)
Genetic counselors (100%)
Models (100%)
Statisticians (33.3%)
Biomedical engineers (25%)
However, those careers each employ fewer than 100 residents. And each of the top three is only expected to employ 20 people by 2026.
On the other hand, based on MDES data, the state's fastest-growing occupations that employ more than 100 people include the following. Wages are based on 2019 estimates for Mississippi from the Bureau of Labor Statistics (BLS).
Home health and personal care aides (27%): Assist people who need help handling basic tasks related to meal preparation, personal hygiene, housekeeping, or simple health-related procedures. According to the Mississippi State Department of Health, you need to complete a state-approved training program.
Average yearly wage: $20,860
Post-secondary teachers of health specialties (26.8%): Help educate the next generation of physicians, dentists, pharmacists, laboratory technologists, veterinarians, or other types of health practitioners. You'll likely need a doctoral degree in the field you teach as well as a certain amount of industry-relevant work experience.
Average yearly wage: $150,240
Applications software developers (26.3%): Oversee the design, coding, testing, and updating of mobile or desktop apps. You may need a bachelor's degree in software development or computer science.
Average yearly wage: $87,030
Post-secondary nursing instructors (24%): Teach people who want to become nurses or advance their existing nursing careers. Many schools hire experienced registered nurses who generally have master's or doctoral degrees.
Average yearly wage: $74,070
Physician assistants (24%): Contribute to the examination, diagnosis, and treatment of medical patients by working alongside or in consultation with physicians. A master's degree and state license are required.
Average yearly wage: $99,810
Good-Paying Careers With the Most Yearly Job Openings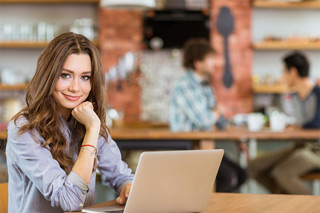 With some college-level education or vocational training, Mississippians can pursue several types of careers that pay more than the state's average salary. According to MDES and BLS data, these are the top ones:
General and operations managers (2,645 yearly openings): Lead the daily running of a business or non-profit organization. You'll probably need some experience in your chosen industry as well as a bachelor's degree.
Average yearly wage: $83,440
Commercial truck drivers (2,355 yearly openings): Operate large tractor-trailers to transport and deliver various goods across long distances. A commercial driver's license (CDL) is necessary.
Average yearly wage: $44,650
Registered nurses (1,855 yearly openings): Take on one of the most vital and in-demand roles in the healthcare industry. Completing a state-approved nursing degree program is a required first step.
Average yearly wage: $59,750
Elementary school teachers (1,220 yearly openings): Provide truly meaningful contributions to children's development by educating them in general subjects. Earn a relevant bachelor's degree, pass a teaching exam, and apply for a state license to get started.
Average yearly wage: $44,060
Electricians (710 yearly openings): Have a direct impact on the safety and utility of constructed buildings by installing, fixing, and maintaining electrical wiring and systems. You can start meeting the training requirements by attending a trade school or finding an apprenticeship.
Average yearly wage: $48,790
---
Moving Forward Is Easier With Trade School Training
Convenience and flexibility are just two of the benefits enjoyed by many students who attend trade schools and vocational colleges in Mississippi. Streamlined, career-oriented programs often provide the support that busy adults need for learning in-demand skills and beginning new professional lives.