Michigan Trade Schools and Colleges
By Crystal Lee
| Published
| Last Updated
Michigan trade schools offer exciting ways to begin learning skills that can help you thrive and move up in the workforce. A diverse range of educational options is available. Whatever program you choose, you can give yourself the chance to start getting ahead in today's dynamic job market.

---
Education & Training in Michigan
Michigan trade schools and colleges provide many different vocational training programs, all designed to help you gain special expertise. They can help you start a new career or get more opportunities in your current one.
Key Benefits of the Region for College Students
Financial aid for state residents: Every year, the state awards more than $140 million to eligible college students in Michigan.
Bustling student scene: Ann Arbor has been recognized as one of the country's best college towns.
Proximity to major employers: Michigan is home to a vast number of engineering and technology companies.
Education Costs in Michigan
Many factors can affect your education cost, including what type of school you enroll in, what you study, and where you live. Below are some average costs, according to National Center for Education Statistics data from 2017-2018.
Average undergraduate tuition and fees at four-year degree-granting schools in Michigan:
Public schools: $12,435 (in-state); $37,600 (out-of-state)
Private schools: $26,964
Tuition and fees are often less at two-year institutions.
Average on-campus room and board:
Public schools: $10,230
Private schools: $9,700
---
---
FAQs About Being a Student in Michigan
What's the cost of living like in Michigan?
Overall, the state's cost of living is well below the national average, according to Sperling's BestPlaces. Healthcare, grocery, and especially housing costs are lower than the U.S. average. In Michigan, a studio apartment rents for $603 a month, on average. And a one-bedroom apartment goes for $697.
How's the transportation situation?
Michigan has more than six dozen public transit providers that help millions of people reach their destinations. Plus, the average commute time is 24.3 minutes, which is shorter than the U.S. average.
What fun things are there to do outside of school?
College football is big, and Michigan is also home to four pro sports franchises. Water sports are also a popular activity. Many of Michigan's colleges, universities, and trade schools are within easy reach of a lake or stream. Plus, the state features 650 public golf courses and over 1,900 miles of mountain bike trails. And students can enjoy a wide range of craft breweries, restaurants, museums, and cultural centers.
---
Featured Schools
Sponsored Listings
Climate Control Technology
---
Cosmetology
Culinary Arts
Dental Assistant
Dialysis Patient Care Technician
Electrical Technician
HVAC Systems Technician
Massage Therapy
Medical Administration & Billing
Medical Assistant
Patient Care Technician
Pharmacy Technician
---
Dental Assistant
Medical Assistant
Medical Insurance Billing and Office Administration
Pharmacy Technician
---
---
Industry Information
Michigan has a wide range of established and emerging industries that generate opportunities for many types of workers. Some of the most promising sectors include information technology, health care, engineering, and skilled trades.
Fastest-Growing Industries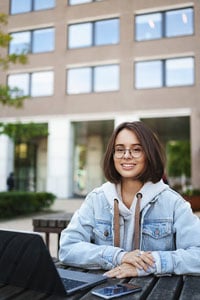 A variety of sectors are on the rise. Data from the Michigan Department of Technology, Management & Budget (DTMB) indicates that the following industries should see the highest rates of job growth between 2016 and 2026:
Educational support services (32.6%): The state is experiencing a growing need for workers who support the educational system without providing direct instruction. Guidance counselors, educational consultants, and exchange program administrators could find their skills in great demand.
Ambulatory health care services (30.7%): Job openings should continue to multiply for health care professionals who provide outpatient services in settings like doctor's offices, dental clinics, medical labs, and private homes.
Transit and ground passenger transport (30.6%): Getting people from point A to point B is a growth industry in the state. So there is an increasing need for skilled workers who operate or maintain taxis, buses, and light rail systems.
Social assistance (25.8%): Providing direct assistance to individuals in need is expected to yield many career opportunities in Michigan. This category includes childcare workers, social workers, and others who provide community services.
Management and technical consulting services (22.8%): This sector encompasses a wide range of professionals who advise businesses in areas like marketing, budgeting, organizational planning, and human resources management.
Careers Related to the Industries Above
Average Annual Wages
Dental hygienists

Marketing specialists

Guidance counselors

Child, family, & school social workers

Diesel engine specialists
Other Key Industries
Several other notable industries are driving economic growth in the state. According to the Michigan Economic Development Corporation (MEDC), some examples include:
Manufacturing: Michigan has one of the largest advanced manufacturing workforces in the country. According to MEDC, over 66,000 workers produce everything from cars and trucks to medical devices and aerospace components. Those with the skills to support this process will likely be in high demand.
Information technology: According to a CompTIA report, Michigan's tech sector added 10,963 jobs between 2018 and 2019 alone. Software developers, cybersecurity professionals, and computer support specialists should see continuing demand for their services.
Engineering research and development: Michigan already has the highest concentration of engineering professionals in the nation, according to MEDC. And as manufacturers place more emphasis on developing things like self-driving cars, there will be a greater need for workers with relevant expertise.
Corporate and professional services: MEDC says that this broad sector employs more than 186,000 people throughout Michigan. And as more and more companies set up their headquarters in the state, opportunities for accountants, management consultants, and marketing specialists should continue to emerge.
Careers Related to the Industries Above
Average Annual Wages
Management analysts

Software developers

Mechanical drafters

Industrial engineering technicians

Machinists
Career Information
In Michigan, some of the best employment outlooks belong to jobs in the health care and technology realms. But a lot of high-paying opportunities can also be found in career sectors like business and engineering.
Job Growth
7% from 2016 to 2026
Job Openings
Yearly Average
Average Salary
(all occupations)
Population

Number of Employers

Key Industries
Advanced manufacturing, information technology, corporate and professional services, engineering research and development, agribusiness, life sciences
Sources
Michigan Department of Technology, Management & Budget
U.S. Bureau of Labor Statistics
U.S. Census Bureau
Michigan Economic Development Corporation
Fastest-Growing Careers
DTMB projections show that between 2016 and 2026, the fastest rate of employment growth should occur in the following occupations. Average yearly wages are based on 2019 data from the Bureau of Labor Statistics (BLS) for the state of Michigan.
Home health aides (44%): Go to the homes of injured or disabled people to provide basic medical services like checking temperature, changing bandages, or giving medications. Home health aides also do many of the same tasks as personal care aides, including assisting with dressing, housecleaning, and shopping.
Average yearly wage: $25,660
Physician assistants (37.7%): Take a primary role in health care by diagnosing and treating illnesses, writing prescriptions, and assisting in surgeries. You'll need to earn a master's degree and pass an exam to become licensed.
Average yearly wage: $110,510
Personal care aides (36.6%): Help people with everyday activities like bathing, vacuuming, cooking, washing dishes, and doing laundry. You might also shop for your clients or drive them to medical appointments. Unlike home health aides, personal care aides generally do not carry out any health-related tasks.
Average yearly wage: $25,660
Dental laboratory technicians (35.8%): Use molds to create dental appliances like dentures, crowns, implants, and bridges. Most technicians develop their skills through on-the-job training.
Average yearly wage: $45,490
Information security analysts (34.7%): Develop measures to keep computer data and systems safe from unauthorized users. A bachelor's degree in computer science is typically required.
Average yearly wage: $91,750
Good-Paying Careers With the Most Yearly Job Openings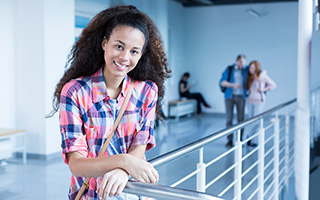 Several other career fields provide thousands of job openings every year in Michigan and come with higher wages than the state average. Below are a few examples, based on employment projections for 2016 to 2026 from DTMB and 2019 wage data from the BLS.
Registered nurses (6,650 yearly openings): Provide hands-on patient care in hospitals, clinics, nursing homes, schools, or other settings. You'll need to complete a registered nursing program and acquire a state license.
Average yearly wage: $73,200
General and operations managers (5,760 yearly openings): Keep a business or other organization running by overseeing employees and coordinating departmental activities. Most positions require a bachelor's degree and several years of related work experience.
Average yearly wage: $118,440
Accountants and auditors (3,520 yearly openings): Keep tabs on an organization's cash flow, revenues, and overall financial health, and make sure everything is documented according to government policies and regulations. You'll likely need a bachelor's degree in business administration or accounting.
Average yearly wage: $75,170
Mechanical engineers (3,160 yearly openings): Design, construct, and test a huge variety of mechanical devices and components, from engines and turbines to ventilation systems and industrial robots. A bachelor's degree is the usual requirement.
Average yearly wage: $92,850
Elementary school teachers (2,840 yearly openings): Guide the academic and social development of Michigan students. A bachelor's degree and a state teaching license are required to work in public schools.
Average yearly wage: $69,050
---
Focused Training for a New Beginning
Post-secondary training can help you prepare for many of this state's best opportunities. By exploring the career-driven programs at Michigan trade schools, you can get one step closer to a more fulfilling future.