3 Career Sectors That Are Heating Up in Detroit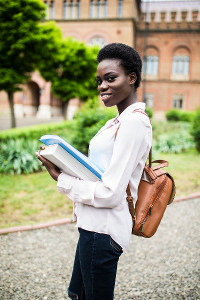 Detroit is a city that has been reinventing itself. Widely known as the hub of the U.S. auto industry, this corner of Michigan has been garnering attention as a center of innovation for a diverse array of career sectors. The region is home to dozens of start-up companies, funded by venture capital, that are developing everything from clothing and food products to software programs and mobile apps. Venture capital firms invested more than $62 million in Detroit start-ups in a single year, according to the Michigan Venture Capital Association.
Take a look at some of the occupational sectors that are primed to take off in Detroit.
Wage data is for 2018, and job outlook numbers are for the period between 2016 and 2026. They are based on information from Michigan's Bureau of Labor Market Information and Strategic Initiatives.
1. Technology
Researchers, engineers, and other technology professionals are increasingly in demand in Detroit as manufacturing becomes more high-tech and automakers look to electrify vehicles and develop self-driving cars. With three-quarters of the American auto industry's research and development taking place in Michigan, it's hardly surprising that the Detroit region has more connected-vehicle technology projects on the go than anywhere else in the country. That's according to the Detroit Regional Chamber.
Abundant opportunities exist for software developers, database administrators, and computer support specialists throughout the city. In fact, when it comes to tech jobs, a CBRE report found that Detroit has one of the fastest-growing employment rates in the country.
Here are a few examples of technology careers that are expected to see double-digit job growth in Detroit:
Information security analysts—39.4 percent / $94,830
Applications software developers—32.9 percent / $95,280
Mechanical engineers—20.1 percent / $95,880
Computer and information systems managers—14.9 percent / $139,070
Web developers—12.7 percent / $72,700
Computer systems analysts—11.7 percent / $85,500
2. Business and Finance
The business and financial industries are key parts of Detroit's economy and have been on the rise for several years. Over one six-year period, the city's rate of job growth in this sector far outpaced the national average, according to a Detroit Future City report. Major companies like Quicken Loans and Ally Financial are headquartered downtown and employ thousands of local residents.
Looking ahead, opportunities should grow rapidly for occupations like the following:
Operations research analysts—32.1 percent / $90,550
Actuaries—29 percent / $95,880
Marketing specialists—25.4 percent / $73,150
Personal financial advisors—15.5 percent / $101,640
3. Skilled Trades
With an increasing focus on renovating historic buildings and erecting new public facilities, Detroit's building industry is booming. Hospitals, commercial buildings, and housing developments are all set for development or expansion. In fact, construction employment in the city is projected to grow almost 12 percent between 2016 and 2026, adding more than 6,900 new jobs.
According to a survey by the Associated General Contractors of America, about 90 percent of contractors across Michigan have trouble finding enough qualified tradespeople for open positions. They particularly struggle to find cement masons, carpenters, and iron workers. By getting the right training now, you can be well-positioned for future opportunities.
Have a look at the strong employment outlook and average annual salaries for these trades in Detroit:
CNC machine tool programmers—18.3 percent / $53,990
Millwrights—17.4 percent / $70,120
Industrial engineering technicians—12.1 percent / $57,680
Brickmasons and blockmasons—11.1 percent / $55,400
Industrial machinery mechanics—10.6 percent / $54,370
---
Make a New Start
Now is the time to begin building a brighter future. Detroit trade schools and colleges are ready to help you get where you want to go. Type your zip code into the following school finder to generate a list of convenient nearby programs!
---