9 Reasons to Live and Learn in the Greater Baltimore Area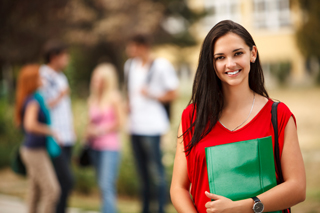 The Greater Baltimore region is made up of Baltimore City and the counties of Anne Arundel, Baltimore, Carroll, Cecil, Harford, and Howard. With the region's location along the Northeast Corridor and its close proximity to Washington, D.C., the area offers its residents a lot of exciting opportunities. You could be the next person to take advantage of all that the city has to offer by attending one of the colleges or trade schools in Baltimore or the surrounding area.
A thriving port, along with multiple rail lines, airports, and highways, has attracted many different industries to the Baltimore area. And major institutions like Johns Hopkins Hospital and the University of Maryland Medical System fuel research, development, and investment initiatives throughout the region. In fact, Johns Hopkins University leads the nation in research and development spending with over $2.56 billion spent in 2017 alone. That is a substantial boost to the city's economy and only one of many reasons why Baltimore is an appealing place to attend school. Keep reading to discover the other major benefits that can come with living here and learning at Baltimore colleges and universities.
1. The BLocal Initiative
A group of Baltimore organizations have committed to helping the Greater Baltimore area flourish, and that is good news for budding professionals like you who want to start their careers here. Twenty-eight businesses have come together to create new initiatives—and develop existing ones—in order to promote investing, building, hiring, and buying locally. In 2019 alone, BLocal partners provided more than $74 million in funding to support businesses that are local, disadvantaged, and women- or minority-owned.
Baltimore organizations are taking a collective approach to make sweeping changes that are intended to fuel the city's economy and create more job opportunities for Baltimoreans. That's why now might be a great time to attend a Baltimore college so that you can prepare to take advantage of the possibilities.
2. Diverse Economy
Baltimore has a variety of organizations and businesses operating in almost every sector. The city is considered a bioscience hub, has eight business incubators, and is home to Johns Hopkins, which is the third-best hospital in the U.S. The region also hosts four other major hospitals, dozens of federal agencies, Medicare and Medicaid service centers, PayPal and Bank of America corporate operations centers, and other large companies like McCormick and General Motors.
The economy is not only diverse, but also vibrant. Strong growth is expected in many sectors. Although Baltimore-specific industry projections are not available, solid growth is projected throughout Maryland. And considering that, according to the U.S. Census Bureau, the Baltimore-Columbia-Towson metropolitan area is home to approximately 46 percent of Maryland's population, it is likely that the city's industrial growth will be similar to that of the whole state.
The following industries are expecting substantial employment growth across the state during the decade from 2016 to 2026, according to data from the Maryland Department of Labor.
Healthcare and social assistance: 17.2 percent
Construction: 12.6 percent
Administrative and support services: 9.1 percent
Management of companies and enterprises: 7.9 percent
Arts, entertainment, and recreation: 7.9 percent
Professional, scientific, and technical services: 7.9 percent
Transportation and warehousing: 7.7 percent
Educational services: 7.5 percent
Finance and insurance: 6 percent
Information: 5.8 percent
3. Strong Job Growth
It is a safe bet that a strong economy will bring solid job opportunities. And that is exactly what the current projections show. There could be thousands of jobs available throughout all sectors, and many of those jobs will require at least some post-secondary education. That could include anything from a certificate to a bachelor's degree or higher. So take a look at the career possibilities that appeal to you, and think about attending a Baltimore trade school or college to start building your skills so that you can be ready for the opportunities.
Have a look at the total projected job openings for a sample of occupations within the Baltimore City workforce region for the 2016-to-2026 period.
Administrative assistants: 11,175
Security guards: 8,442
Delivery truck drivers: 4,626
Accountants and auditors: 4,559
General and operations managers: 4,210
Sales representatives: 4,057
Personal care aides: 3,695
Heavy truck drivers: 3,564
Registered nurses: 3,541
Bookkeeping, accounting, and auditing clerks: 2,828
Software developers: 2,080
Financial managers: 1,990
Market research analysts and marketing specialists: 1,864
Computer support specialists: 1,622
Nursing assistants: 1,579
Medical and health services managers: 1,478
Medical and clinical laboratory technologists and technicians: 1,435
Medical secretaries: 1,387
Healthcare social workers: 1,033
Financial analysts: 962
Licensed practical nurses: 954
Network and computer systems administrators: 939
Computer systems analysts: 895
Pharmacy technicians: 791
Medical records and health information technicians: 764
Personal financial advisors: 713
Computer and information systems managers: 702
Event planners: 649
Surgical technologists: 365
Diagnostic medical sonographers: 192
4. Higher-Than-Average Wages
If attending college in Baltimore wasn't already sounding appealing, then how do you feel about the possibility of earning higher-than-average wages? That is a reality that many Baltimoreans enjoy. In fact, the average wage of all occupations for the Baltimore-Columbia-Towson metropolitan area is 11 percent higher than the national average wage. Take a look at some of the occupations below that offer Baltimore-area residents wages that are higher than the national average for their particular fields (based on May 2018 data).
Network and computer systems administrators: 28 percent higher
HVAC mechanics: 23 percent higher
Welders: 19 percent higher
Dental hygienists: 14 percent higher
Architectural and civil drafters: 11 percent higher
Computer network support specialists: 10 percent higher
Electronics engineers: 10 percent higher
Auto body repairers: 9 percent higher
Information security analysts: 8 percent higher
Industrial engineers: 7 percent higher
Software systems developers: 6 percent higher
Medical assistants: 6 percent higher
Deliver truck drivers: 5 percent higher
Construction managers: 4 percent higher
5. Close Proximity to Other Major Urban Centers
Although Baltimore has a lot to offer, you can also take advantage of the opportunities available in other urban centers that are close by. Whether you need to travel for work or want to explore careers in outlying centers after you complete your training, you have options. You have access to major airports, including Baltimore/Washington International Airport, which is just minutes from downtown. And along with several highways, many commuters use Amtrak or the MARC commuter rail.
Check out the travel times to the three closest major cities:
Baltimore to Washington, D.C.: One-hour drive or a 40-minute train ride
Baltimore to Philadelphia: One-hour-and-50-minute drive or a one-hour-and-20-minute train ride
Baltimore to New York City: Three-hour-and-50-minute drive or a two-hour-and-40-minute train ride
6. Affordable Real Estate
Another great advantage of going to school and starting your career in Baltimore is that real estate is affordable, especially when you compare home prices to other nearby cities. Becoming a homeowner is a dream that you can easily achieve in Baltimore. That's particularly true if you get an education that helps you attain one of the city's higher-paying jobs.
According to the National Association of Realtors, Baltimore's median home sales price for the third quarter of 2019 was $313,500. That compares quite well to the median sales prices of other neighboring cities, such as the Washington-Arlington-Alexandria area ($439,800) and the New York-Jersey City-White Plains area ($400,100).
7. Low Cost of Living
A low cost of living, combined with higher-than-average wages, often means more money in your pocket. Just compare the cost of living in Baltimore to other nearby cities. (Cost of living takes consumer prices into consideration for items like groceries, restaurants, utilities, transportation, and clothing.) In Baltimore, it is:
More than 17 percent lower than Washington, D.C.
Over 24 percent lower than New York
More than 8 percent lower than Philadelphia
Additionally, Baltimoreans generally have better purchasing power than residents of neighboring cities. Purchasing power is determined by looking at an area's average wages and determining the amount of local goods and services that could be purchased with those wages. Residents of Baltimore enjoy purchasing power that is over 25 percent higher than Philadelphia and over 30 percent higher than New York.
8. Excellent Transit System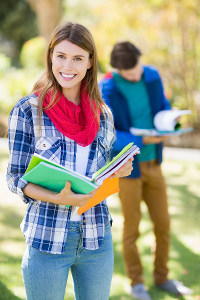 The Baltimore area offers numerous transportation options, and they are often cheaper than driving by car. There are also many park and ride areas within the city, as well as an airport shuttle so that you are able to avoid hefty parking fees when you are traveling by air. Whether you need to get around for school or work, here are some of the more popular options:
MARC Train: This three-line commuter rail system is a favorite for travel to D.C., and it can take you as far as Martinsburg, West Virginia.
Maryland Transit Administration: The MTA provides 57 different bus routes as well as a light rail line.
Baltimore Metro Subway: There are over 15 miles of track connecting from Owing Mills to Johns Hopkins Hospital.
Harbor Connector: This option provides free waterfront transportation between popular ports.
9. Abundant Activities for All Interests
When you are spending your days studying or working and get some much-needed downtime, it's good to know that there are lots of activities to partake in. Baltimore is an area rich in history, and there are no shortages of museums, art exhibits, and other cultural attractions. Sports enthusiasts can catch an Orioles or Ravens game, and the city offers an incredible culinary scene, lots of shopping options (from funky to chic), many fun nightlife spots, live music venues, and fairs and festivals for almost any interest. There are certainly lots of fun and interesting activities to fill your free time.