Top 3 Fastest-Growing Vocational Sectors in Maine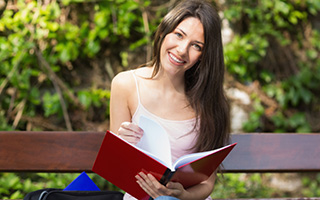 America's most northeastern state is famous for its scenic coastal towns, lighthouses, and wide-open wilderness areas. But Maine is also a place where it's possible to create a vibrant career without giving up a way of life that's as quiet or lively as you want it to be. In fact, the regional diversity within this state provides many qualified professionals with the opportunity to live their own distinctive aspirations.
For example, consider what the following areas offer:
Portland: As the largest city in the state, this coastal metropolitan region is where you'll find lots of student-friendly amenities and services. It provides the easiest access to other major urban areas like Boston. And it is home to a flourishing creative scene and award-winning culinary establishments. The city has even been named as one of America's most unexpected places for high-tech innovation, according to the City of Portland website.
Bangor: This city in Penobscot County is a major economic and cultural center for many northern, eastern, and central areas of Maine. And it's where a lot of employment opportunities are often found in sectors like healthcare, substance abuse counseling, and transportation.
Kittery: As part of York County, this coastal city in southern Maine has been a popular tourist destination for a long time. But as the Kittery Economic Development Committee notes, it is also an important center for the arts, social and health services, hospitality, and manufacturing.
Aroostook County: This part of Northern Maine, which includes the city of Caribou, offers a lot of affordable housing, extensive outdoor recreation, and an economy with plenty of upward potential.
Plus, a lot of Mainers have been experiencing increases in how much they earn. For instance, between 2011 and 2016, statewide per-capita income rose by 14 percent, according to the Maine Development Foundation. But the most exciting fact might be that the state's fastest-growing employment sectors are often relatively quick to train for. And although it's a good option, you don't even necessarily have to go to school in Portland, Maine. Colleges with short-but-worthwhile programs operate in multiple regions of the state.
With that in mind, check out three of the most rapidly expanding industries you can attain skills for:
1. Health and Medical Care
No other occupational sector in Maine is projected to grow as quickly as healthcare. That's largely because the state's proportion of older residents is increasing, just like in most other regions of America. But the prevalence of many chronic conditions is also on the rise. And more Mainers are getting access to care thanks to having health insurance, which has been made possible by the federal Affordable Care Act.
The result is that, between 2016 and 2026, the greatest number of new employment opportunities in this state will likely be in the category of healthcare support. In fact, the Maine Department of Labor says the number of jobs in that category is expected to increase by more than 9 percent, which equals 2710 openings each year over that period. It's an area that includes vocations like dental and medical assisting, massage therapy, nursing assistance, and much more.
In addition, employment within the category of healthcare practitioners and technical vocations is projected to increase by 8.9 percent over the same period. That translates to 2,671 job openings each year during that time span. Occupations include everything from practical nursing and pharmacy technology to physical therapy, registered nursing, and all other medical specialties.
2. Personal Care Services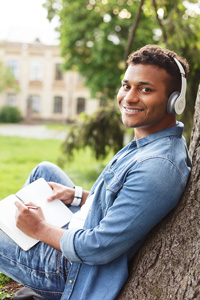 Americans, including Mainers, consistently spend money on personal care services, regardless of how well the economy is doing. And projections indicate that personal care could continue to be a high-growth employment category. According to the state labor department, from 2016 to 2026, the number of jobs in this category could rise by 3.9 percent, which means that about 4,939 job openings could become available each year over that decade. Personal care vocations include enjoyable areas like cosmetology, esthetics, fitness training, and animal caretaking.
3. Community and Social Services
People in Maine are known for their genuine community spirit. They tend to care about each other and understand that everyone has challenges. As a result, they often lend support to programs that help members of their communities overcome personal obstacles. That's one reason why the state labor department estimates that, between 2016 and 2026, employment within this category will rise by 2 percent. That means more than 1,532 job openings may be generated each year during that period in vocational areas like drug and alcohol dependency counseling, social work, and mental health counseling.