Colleges and Trade Schools in Louisiana
By Publisher
| Last Updated
Trade schools in Louisiana make it easier for motivated students to gain job-ready skills for satisfying careers. The vocational programs they offer give you the chance to boost your employment potential while enjoying the state's low cost of living and other distinctive benefits.
---
Education & Training in Louisiana
Attending post-secondary schools in Louisiana allows many students to move closer to reaching their career goals while enjoying unique advantages.
Key Benefits of the Region for College Students
Greater chance for personalized attention: At private four-year schools in Louisiana, the student-to-instructor ratio is lower than the U.S. average.
Potentially free course materials: You may be able to get the textbooks you need through Affordable Learning LOUISiana. This repository provides free access to open-license digital resources commonly used by post-secondary institutions around the state.
Opportunity for child-care assistance: Louisiana parents whose incomes are below a certain level can qualify for child-care funding while they undergo post-secondary training.
Costs
Costs can vary from school to school. However, on average, tuition and fees for four-year institutions in Louisiana break down this way, according to National Center for Education Statistics (NCES) data from 2018-2019:
Public schools: $9,358 (in-state); $22,208 (out-of-state)
Private schools: $37,830
Tuition costs at two-year schools may be less than those figures.
As for room and board, the same NCES data notes these as the average costs in Louisiana:
Public schools: $9,848
Private schools: $13,195
---
---
Trade School Accreditation
Being regionally or nationally accredited by an independent agency recognized by the U.S. Department of Education is evidence that a school has met a certain quality threshold. Each school must submit to regular assessments to maintain accreditation.
In Louisiana, private schools that offer vocational training but do not award academic degrees are known as proprietary schools. They must obtain a license from the Board of Regents. Once they are licensed, they can choose to seek accreditation.
Vocational and trade schools often obtain national accreditation from the Accrediting Commission of Career Schools and Colleges. Degree-granting institutions in Louisiana typically become regionally accredited through the Southern Association of Colleges and Schools Commission on Colleges.
Financial Aid for Louisiana Students
The Louisiana Office of Student Financial Assistance (LOSFA) has information on several grants and scholarships that can make post-secondary training more affordable for eligible students.
For instance, the Taylor Opportunity Program for Students (TOPS) offers state-funded scholarships for residents who enroll in eligible institutions, including accredited trade schools. Award amounts range from about $2,100 to $3,200, depending on the school you attend. To qualify, you must meet GPA requirements and achieve a certain minimum score on the ACT. TOPS awards are intended for recent high school graduates. You must begin your post-secondary program by the first semester after the first anniversary of graduating from high school.
The GO Grant awards up to $3,000 per year to federal Pell Grant recipients who still demonstrate financial need after all gift aid is applied.
Applying for scholarships, grants, and other financial assistance begins with filling out the Free Application for Federal Student Aid (FAFSA). You must complete the FAFSA each year to be considered for aid.
FAQs About Being a Student in Louisiana
How affordable is it to live in Louisiana?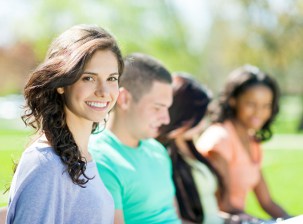 The cost of living in Louisiana is well below the U.S. average. The median rent on a studio apartment is $710 per month, compared to the national median of $934. And the median rent on a one-bedroom unit here is $742, versus $953 nationally.
What are the transportation options for students?
The New Orleans Regional Transit Authority operates buses and streetcars throughout the city. It also connects to Jefferson Transit. You can purchase a regional ride ticket that's good for unlimited use of both systems over a 24-hour period.
In Baton Rouge, the Capital Area Transit System operates 25 different routes and carries over 8,000 riders on an average weekday. Students at certain colleges and universities can ride for free by showing their student ID.
Students can also take advantage of public transit in communities such as:
What resources can help Louisiana residents advance their careers?
Organizations like the Young Professionals Group of Central Louisiana or the Hispanic Chamber of Commerce of Louisiana Young Professionals offer valuable assistance. By getting involved, you can connect with peers and potential mentors, improve your leadership and communication skills, and learn about emerging job opportunities in your community.
---
Louisiana Schools
Sponsored Listings
Business Administration
IT Support Specialist
Medical Clinical Assistant
Surgical Technology
HVACR
Medical Assisting
Medical Billing and Coding
Medical Laboratory Technology
Pharmacy Technician
Surgical Technology
Baton Rouge
Lafayette
Shreveport
Business Administration:

Bookkeeping
Executive Assistant
Marketing & Sales

Criminal Justice
Database Management and Administration
Electronic Technology
Facility Maintenance
Heating, Ventilation, and Air Conditioning
Medical Assisting
Medical Office Administration
Paralegal
Pharmacy Technician
Process Technology
Restaurant, Hospitality, and Retail Management
---
---
Industry Information
Louisiana's industry base is quite diverse, supporting good jobs for residents with a variety of backgrounds. Manufacturing, entertainment, transportation, and construction are just a few of the sectors that stand out.
Fastest-Growing Industries
Projections from the Louisiana Workforce Commission show that the industries set to experience the most rapid growth between 2016 and 2026 are:
Leather and allied product manufacturing (59.6%): Companies that transform leather, rubber, fabrics, or plastics into things like shoes, luggage, and wallets could experience an increased need for workers in the coming years.
Couriers and messengers (32.7%): Getting documents and small parcels from one location to another is a rapidly growing industry in Louisiana.
Lessors of nonfinancial intangible assets (18%): This subsector includes organizations that allow the use of trademarks, patents, franchise operations, or brand names in return for royalties or licensing fees.
Construction of buildings (17.9%): Workers with the skills to build, renovate, maintain, or repair residential and commercial buildings could see greater demand for their expertise.
Air transportation (17%): Moving passengers and cargo on regular schedules or as chartered services will generate more employment opportunities for pilots, mechanics, freight agents, and related professionals.
Careers Related to the Industries Above
Average Annual Wages
Cost estimators

Aircraft mechanics

Light truck drivers

Couriers & messengers

Sewing machine operators
Other Key Industries
The following are a few examples of additional sectors that play important roles in the state economy, according to Louisiana Economic Development (LED):
Advanced manufacturing: Over 420,000 Louisiana residents work in jobs related to manufacturing. They are involved in producing things like aerospace components, food products, automotive parts, and more.
Entertainment: Widely known as the birthplace of jazz and the home of Mardi Gras, Louisiana has a vibrant entertainment industry. The state features numerous recording studios, theaters, film studios, and production facilities. What's more, the state workforce commission estimates that employment in the arts, entertainment, and recreation sector will grow by 8.2 percent between 2016 and 2026, an increase totaling over 2,400 jobs.
Oil and chemical processing: Louisiana houses 18 refineries and over 150 petrochemical manufacturers. Major companies like ExxonMobil, Dow, and Methanex all have significant operations here.
Water management: More than 120 firms throughout Louisiana are involved in water management and coastal restoration projects. And LED says the state is expected to spend at least $1 billion each year on sediment diversion, marsh creation, and flood control measures.
Careers Related to the Industries Above
Average Annual Wages
Industrial production managers

Chemical plant & system operators

Chemical technicians

Sound engineering technicians

Camera operators
Career Information
Occupations related to technology and health care offer some of the most rapidly expanding opportunities in Louisiana. But numerous openings are also expected within the business, education, and skilled trades sectors.
Job Growth
8.3% from 2016 to 2026
Job Openings
Yearly Average
Average Salary
(all occupations)
Population

Number of Employers

Key Industries
Advanced manufacturing, entertainment, oil and chemical processing, water management
Sources
Louisiana Workforce Commission
U.S. Bureau of Labor Statistics
U.S. Census Bureau
Louisiana Economic Development
Fastest-Growing Careers
According to the state workforce commission, the following occupations are projected to see the greatest rates of employment growth between 2016 and 2026. Wages are based on Bureau of Labor Statistics (BLS) estimates for Louisiana.
Applications software developers (61%): Design, test, and modify computer programs for consumers to use on laptops, smartphones, tablets, game consoles, and other devices. You may need a bachelor's degree.
Average yearly wage: $84,100
Information security analysts (48.7%): Come up with strategies to safeguard an organization's computer systems and develop disaster recovery plans. A bachelor's degree is usually necessary.
Average yearly wage: $75,250
Statisticians (40%): Collect, process, and analyze numerical data to inform the decision-making process of public- or private-sector organizations. A master's degree is often required, but a bachelor's degree can be enough for some positions.
Average yearly wage: $75,240
Home health aides (36.2%): Travel to people's homes to render basic medical services and assistance with tasks like grooming, cooking, and cleaning. If you want to work for an agency approved by Medicare, you will have to complete a short training course.
Average yearly wage: $19,680
Operations research analysts (36.1%): Use quantitative techniques to determine the best way to solve process challenges or other organization problems. A bachelor's degree can get you started, but some employers prefer candidates with a master's.
Average yearly wage: $72,540
Good-Paying Careers With the Most Yearly Job Openings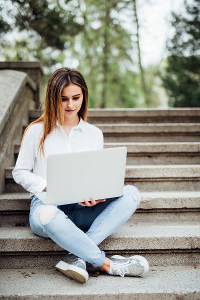 Thousands of positions that typically pay more than the state average wage become available each year in Louisiana. However, you may need post-secondary training to qualify for them. Based on employment projections from the state workforce commission and BLS wage estimates, here are some of the top examples:
Registered nurses (3,010 yearly openings): Take on a front-line role in a truly essential industry. To obtain the necessary license from the Louisiana State Board of Nursing, you must complete an approved program and pass a national exam.
Average yearly wage: $65,850
General and operations managers (2,840 yearly openings): Guide an organization's progress by coordinating its various departments' activities. It's important to have a few years of experience in your industry, and you will likely need a bachelor's degree.
Average yearly wage: $117,220
Welders (1,890 yearly openings): Use heat to join metal pieces in manufacturing, construction, and other industries. You can boost your employment prospects by completing a relevant program at a trade school.
Average yearly wage: $53,490
Carpenters (1,870 yearly openings): Fashion wood, plastic, and other materials into walls, cabinets, floors, and other structures. On-the-job training is common, but a trade school program can help you master the basics.
Average yearly wage: $47,160
Elementary school teachers (1,800 yearly openings): Help young learners develop skills in subjects like reading, math, social studies, and science. Teachers in the public system must hold bachelor's degrees and be certified by the Louisiana Department of Education.
Average yearly wage: $48,630
---
Streamlined Training for a Brighter Future
The skills-driven programs offered by trade schools in Louisiana are great first steps on the paths toward rewarding new careers. They can help you prepare for a growing number of opportunities in fields like health care, technology, business, and more.