5 Major Career Sectors in Kansas That Are Growing Quickly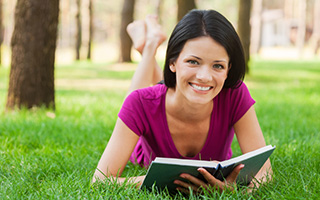 Kansas might be famous for its rural towns and sweeping prairies, but you don't have to look far to see a whole other side of this state that's thriving. Significant progress is taking place across an impressive range of industries, especially in the state's growing cities. As a result, many Kansans are experiencing a fulfilling quality of life built on a balance of good employment opportunities, appealing cultural options, and excellent affordability. These facts help illustrate what's happening:
Between 2016 and 2026, more than 170,000 new jobs are expected to become available each year throughout the state, according to the Kansas Labor Information Center (KLIC).
The Kansas Health Foundation says that, from 2016 to 2066, the state's overall population could grow by over 25 percent. However, many areas are likely to experience much faster growth. For example, the population of Johnson County, which includes the Kansas City, MO suburb of Overland Park, is projected to rise by 58 percent over that period. And the number of residents in the Lawrence metro area is expected to increase by over 125 percent.
Kansas ranks among the most affordable places to live in America thanks to a cost of living that is 13.5 percent below the nationwide average, according to the Kansas Department of Commerce. Owning a home in this state is particularly affordable since the median home value is about 40 percent below the countrywide median, according to Sperling's BestPlaces.
So the facts indicate that this region offers a lot of potential for career-seeking students. And as you explore the programs that you find at colleges and trade schools in Kansas, keep in mind that many of them provide relatively fast training for growing occupational sectors such as:
1. Healthcare and Bioscience
KLIC says that, from 2016 to 2026, employment in the state's healthcare and social assistance sector is projected to expand by 10.4 percent. (That's significantly higher than the projected growth for all industries, which is 4.3 percent.) Plus, Kansas has also dedicated a lot of resources toward helping the emerging bioscience industry thrive, especially in the area of animal health and veterinary science. Together, these industries already provide jobs to a lot of Kansans, and the opportunities are likely to be even more abundant going forward.
KLIC data also reveals that, across the state, close to 21,000 healthcare and social assistance job openings could become available between 2016 and 2026. But the rate of job growth could be much higher in the popular Kansas City metropolitan region of the state, where employment in this sector is projected to rise by over 13 percent.
2. Professional and Technology-Related Services
With a diversity of technology-focused industries like aviation, sustainable energy, bioscience, and advanced manufacturing, companies in Kansas will probably continue to need a wide variety of workers with professional and technical qualifications. For example, they often look for people with skills in areas like computer programming and software development, network administration, electronics, and information security. But many employers in the state also need professionals such as paralegals, graphic designers, interactive media developers, and architectural drafters.
That explains why the number of Kansans employed in the occupational category of professional, scientific, and technical services is projected to grow by 18.9 percent from 2016 to 2026, according to KLIC.
3. Skilled Trades
A growing population often brings more need for new construction. And the same can be said about a growing economy. That's one reason why the job outlook is good for skilled tradespeople in Kansas. But aside from construction, at least two other major industries within the state employ a lot of people in the trades.
For instance, advanced manufacturing, especially within the aviation and automotive sectors, generates a lot of jobs in Kansas. In fact, Wichita has the largest concentration of aerospace manufacturing professionals in the U.S. And more than 65 percent of all general aviation airplanes worldwide are manufactured in Kansas.
In addition, Kansas has a thriving energy resources industry. Not only is the state home to one of the world's biggest natural gas fields, but it is also one of the best places in the U.S. for generating sustainable wind energy. Already, more than 6,000 megawatts of energy can be produced by the state's existing wind farms.
So job opportunities in the trades are expected to keep growing in number. For example, KLIC says that more than 4,000 new jobs could be generated in the state's construction sector by 2026—an expansion of over six percent from 2016. As a result, many trade schools in Kansas offer fast training programs to help people qualify for jobs in areas like welding, HVAC/R technology, and the electrical trade. Some schools even offer programs in automotive technology and wind energy technology.
4. Business and Financial Services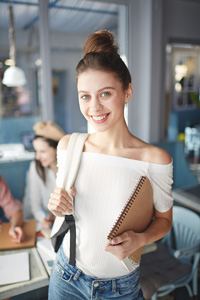 Kansas is considered a very business-friendly state. And with its high quality of life and growing cities, it's expected that the region will continue to be an attractive place to do business. KLIC data shows that, from 2016 to 2026, employment within the state's administrative services and finance sectors is projected to rise by 11.8 percent and 7.2 percent, respectively. So new opportunities will likely be created in fields like accounting, human resources, management, marketing, finance, and many other business-related areas.
5. Educational Services
As the state's population grows and more organizations start up or expand their operations in Kansas, the need for education professionals remains strong. After all, more people usually means more students to educate, including at the level of early childhood education. And as organizations succeed and grow, they need more qualified workers. The result, according to KLIC, is that almost 6,500 new jobs related to educational services are projected to be created statewide by 2026—a rise of 4.8 percent from 2016. But in the Kansas City region of the state, that increase could be as much as 10.7 percent.