Colleges & Trade Schools in Kansas
By Publisher
| Last Updated
The streamlined programs offered by technical colleges and trade schools in Kansas help students gain valuable skills for worthwhile careers. They provide the kind of training that can lead to vocational success in many of the state's established or expanding industries, including manufacturing, information technology, and more.
---
Education & Training in Kansas
Kansas universities, trade schools, and vocational colleges are part of a vibrant and diverse region that offers some important advantages.
Key Benefits of the Region for College Students
Academically well-regarded: U.S. News & World Report ranked Kansas as the 13th best state for higher education. The ranking is based on factors like graduation rates and the share of residents who hold at least an associate degree.
More potential for individualized attention: At two- and four-year public institutions in Kansas, there are fewer students per faculty member than the national averages.
A large number of young people: According to census data, Kansas has a higher percentage of 18- to 24-year-olds than the U.S. as a whole.
Costs
Educational expenses depend on a host of variables, such as the specific institution you attend and the course of study you pursue. In 2018-2019, four-year degree-granting schools in Kansas charged the following average amounts for tuition and fees, according to National Center for Education Statistics (NCES) data:
Public schools: $8,941 (in-state); $23,302 (out-of-state)
Private schools: $22,571
The same NCES estimates show that the average room and board costs for students at Kansas four-year institutions broke down like this:
Public schools: $9,678
Private schools: $9,129
---
---
Kansas Trade School & College Accreditation
Schools that are accredited have demonstrated that they meet an independent agency's established standards of educational quality. Plus, they undergo regular reviews to ensure that they continue to maintain or exceed those standards.
You must attend a school that has been regionally or nationally accredited by a body approved by the U.S. Department of Education to benefit from federal financial aid programs.
The Higher Learning Commission (HLC) grants regional accreditation to many universities and technical colleges in Kansas. The following are a few examples of agencies that grant national accreditation to schools in the state:
Accrediting Commission of Career Schools and Colleges (ACCSC)
Accrediting Council for Continuing Education & Training (ACCET)
Council on Occupational Education (COE)
Private trade and technical schools must obtain a certificate of approval from the Kansas Board of Regents each year.
Financial Aid for Kansas Students
The Kansas Board of Regents administers a variety of grants and scholarships that provide eligible state residents with funds that do not need to be repaid.
The Kansas Career Technical Workforce Grant is for students enrolled in specific certificate or associate degree programs at designated community colleges, technical schools, and public four-year institutions.
State-funded scholarships are also available for students pursuing specific fields, such as teaching and nursing. Filling out the Free Application for Federal Student Aid (FAFSA) is the first step to be considered for grants, scholarships, and other types of assistance from both the federal and state governments. You may also need to complete the State of Kansas Student Aid Application, which is available on the Board of Regents website.
Also, individual schools frequently offer grants or scholarships to their students. The College Grants Database has information on school-specific aid at Kansas institutions. Be sure to check with the financial aid office of the school you plan to attend for details.
FAQs About Being a Student in Kansas
How affordable is it to live off-campus in Kansas?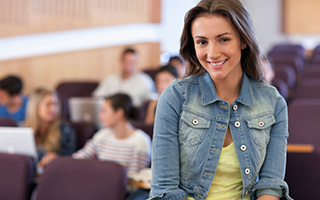 It generally costs less to live here than in a lot of other places. Kansas has the fourth-lowest cost of living in the U.S. The median rent on a studio apartment is $651, and a one-bedroom unit is $682. Those amounts are more than 28 percent below the nationwide medians.
Can students get deals on public transportation?
Students in the Kansas City metro area can take advantage of fare-free bus rides through 2020. Other communities offer special perks as well. For instance, Wichita Transit provides free Wi-Fi on its buses. And in Topeka, students at certain institutions can use the public transit system for no charge.
What else should students in Kansas know?
Through the State Library of Kansas Academy, you can connect to an extensive collection of digital books and online databases to support your learning. Video tutorials that explain how to get the most use out of each resource are also included. You will need a Kansas Library eCard, which you can get from your local public or academic library.
---
Kansas Schools
Sponsored Listings
Kansas City/Overland Park
Topeka
Healthcare

Healthcare Administration Specialization
Medical Administrative Assistant Specialization
Pharmacy Technician Specialization
---
---
Industry Information
Throughout Kansas, significant growth is taking place in a range of industries. Agriculture, technology, and social services are a few examples that stand out.
Fastest-Growing Industries
The Kansas Department of Labor estimates that between 2018 and 2028, employment will expand the fastest in the following industries:
Warehousing and storage (31.3%): Many new opportunities are expected to emerge within facilities that keep refrigerated goods and other products securely stored.
Other information services (27.3%): Demand should continue to grow for workers who connect people with information through libraries, news syndicates, archives, and Internet portals.
Social assistance (21.7%): Workers who can help vulnerable Kansans overcome challenges like unemployment, homelessness, and food insecurity will likely see a greater need for their services.
Data processing, hosting, and related services (18.7%): A rising number of positions should become available within companies that provide website hosting, network management, and similar services.
Crop production (17%): Many more workers will be needed to cultivate and harvest major Kansas crops like wheat, corn, and soybeans.
Careers Related to the Industries Above
Average Annual Wages
Computer network support specialists

Librarians

Child & family social workers

Industrial truck & tractor operators

Agricultural equipment operators
Other Key Industries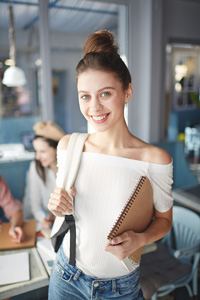 Here are a few additional sectors that support the state's economic well-being, according to the Kansas Department of Commerce:
Advanced manufacturing: Companies across Kansas make food and beverage products, transportation equipment, machinery, chemical products, and more. This sector accounts for over 11 percent of all jobs in the state.
Bioscience: More than 16,000 Kansans are employed in this industry. BioKansas represents companies that focus on animal health, biomanufacturing, plant science, agricultural technology, and other areas.
Corporate and professional services: Providing consulting and business support services is a growth industry in Kansas. This sector already supports 60,000 jobs in the state, and that number is expected to rise.
Energy: Oil and gas production has long been a key driver of the state economy, but wind energy is now the prime source of power in Kansas. According to the U.S. Energy Information Administration, the state is also one of America's top biomass producers, with 12 biofuel facilities in operation and more in development.
Logistics and distribution: Kansas has 140 public-use airports and over 140,000 miles of roads. It's also part of one of the biggest rail networks in the country. So it's easy to see why major companies like Amazon and Walmart operate distribution centers here.
Careers Related to the Industries Above
Average Annual Wages
Computer systems analysts

Logisticians

Soil & plant scientists

Oil drillers

Welders
Career Information
Kansas residents can find many promising career opportunities in healthcare, education, business, technology, and skilled trades.
Job Growth
2.6% from 2018 to 2028
Job Openings
Yearly Average
Average Salary
(all occupations)
Population

Number of Employers

Key Industries
Advanced manufacturing, bioscience, corporate and professional services, energy, logistics and distribution
Sources
Kansas Department of Labor
U.S. Bureau of Labor Statistics
U.S. Census Bureau
Kansas Department of Commerce
Fastest-Growing Careers
Based on long-term projections from the state labor department, the occupations listed below should have the fastest employment growth in Kansas between 2018 and 2028. Average wages are based on Kansas-specific data from the Bureau of Labor Statistics (BLS).
Personal care aides (32.9%): Assist elderly or disabled individuals with non-medical tasks like bathing, dressing, eating, cleaning, and running errands. A high school diploma is enough to get started.
Average yearly wage: $22,950
Statisticians (32.6%): Collect, analyze, and interpret data to support the decision-making or problem-solving processes of governments and other organizations. A master's degree is the usual requirement, but public-sector positions are often open to candidates with a bachelor's.
Average yearly wage: $90,590
Information security analysts (29.2%): Test for system vulnerabilities, implement software to protect data, and develop plans for dealing with breaches or other disasters. You will need a bachelor's degree or a higher level of education.
Average yearly wage: $87,290
CNC machine tool programmers (25.1%): Develop codes to control the functions of automated tools used in precision machining. A trade school program can help you develop the necessary skills.
Average yearly wage: $67,150
Applications software developers (25%): Design, test, and modify the apps and programs people use on computers, smartphones, and tablets. Most positions call for a bachelor's degree, but some developers begin their careers without one.
Average yearly wage: $91,990
Good-Paying Careers With the Most Yearly Job Openings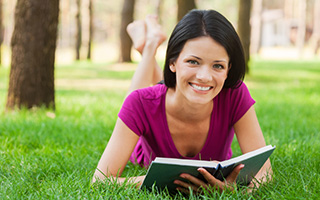 There are thousands of job openings each year in occupations that pay more than the average Kansas wage. Completing training beyond high school is often the key to qualifying for them. According to state labor department projections and BLS wage data, the following are a few of the top examples.
Heavy and tractor-trailer truck drivers (2,558 yearly openings): Operate a big rig to haul cargo from one place to another. You need to get medical clearance and pass both knowledge and skills tests to earn a commercial driver's license in Kansas.
Average yearly wage: $47,660
Registered nurses (1,965 yearly openings): Provide care and counsel to patients in hospitals, nursing homes, clinics, and other settings. To become licensed in Kansas, you must first complete an approved nursing program and pass a national exam.
Average yearly wage: $62,450
General and operations managers (1,760 yearly openings): Take charge of organizing and coordinating an organization's daily functions. In addition to a bachelor's degree, substantial industry experience is usually required.
Average yearly wage: $98,480
Accountants and auditors (1,439 yearly openings): Document financial transactions, prepare tax returns, and verify the completeness and accuracy of all records. You will need a bachelor's degree.
Average yearly wage: $68,780
Elementary school teachers (1,257 yearly openings): Support the academic growth and social development of learners in the early grades. To meet the Kansas State Department of Education's licensing requirements, you must start by completing a bachelor's degree and a teacher preparation program.
Average yearly wage: $50,650
---
A More Fulfilling Future Can Begin at a Trade School
Good jobs tend to require post-secondary training. With career-focused education from trade schools in Kansas, many students like you can create satisfying professional lives.