Colleges & Trade Schools in Indiana
By Publisher
| Last Updated
Learning market-ready skills at vocational colleges and trade schools in Indiana empowers many Indiana residents to pursue satisfying careers in expanding and emerging industries. This state offers many potential benefits for post-secondary students, especially adult learners. And good job prospects exist across many different sectors, including business, health care, and skilled trades.
---
Education & Training in Indiana
Indiana trade schools, technical colleges, universities, and other post-secondary institutions are part of a region with several student-friendly qualities. In addition to affordable living and numerous financial aid programs, students can benefit from real-world work experiences and free adult education.
Key Benefits of the Region for College Students
Off-campus affordability: Indiana has the 10th-lowest cost of living in the U.S.
Potential for more one-on-one instruction: At public two- and four-year colleges and universities in Indiana, the student-to-faculty ratios are lower than the nationwide averages.
Numerous internship opportunities: Indiana college and trade school students can take advantage of Work and Learn Indiana, a free online tool for finding local openings in a wide range of industries. Plus, employers are incentivized to offer paid internships since the state may cover up to half of the wages for interns who are eligible for EARN Indiana, the state's work-study program. Also, several paid positions in the state government are offered to students through the Governor's Public Service Summer Internship program each year.
Student Costs in Indiana
Each college, university, and technical or trade school in Indiana has its own student charges schedule. Costs vary by location, type of program, student residency status, and other factors. However, estimates from the National Center for Education Statistics (NCES) show that, on average, Indiana's four-year institutions charged the following amounts for tuition and fees during the 2018-2019 school year:
Public schools: $9,225 (in-state); $29,092 (out-of-state)
Private schools: $33,402
Attending a two-year community college or trade or vocational school often comes with lower yearly tuition charges.
In terms of annual room and board expenses, Indiana's four-year college students who lived on campus paid these amounts, on average, according to the same NCES data:
Public schools: $10,530
Private schools: $11,979
---
---
Accreditation for Colleges & Trade Schools in Indiana
For students of post-secondary schools to qualify for federal aid, those schools must be regionally or nationally accredited by agencies recognized by the U.S. Department of Education. Independent accrediting organizations evaluate schools to determine whether they maintain certain quality standards. To gain and keep their accreditation, colleges, universities, and trade schools must consistently meet or exceed those standards.
The Higher Learning Commission (HLC) is the regional accreditor for post-secondary institutions in Indiana. Public colleges and universities in Indiana are accredited by the HLC, as are many private institutions. Other private institutions, including many trade schools and vocational colleges, are nationally accredited by organizations like these:
Accrediting Commission of Career Schools and Colleges (ACCSC)
Council on Occupational Education (COE)
Accrediting Council for Continuing Education & Training (ACCET)
Most private career schools in the state must be authorized to operate by the Indiana Board for Proprietary Education (BPE).
Financial Aid for Indiana Students
Indiana's Commission for Higher Education administers several state-funded grant and scholarship programs that make it possible for Indiana residents to afford post-secondary training. Two examples that stand out include:
The Frank O'Bannon Grant is Indiana's main vehicle for awarding aid to students based on their financial need. If you qualify, you can receive grant money for use at an approved public or private institution.
The Adult Student Grant provides eligible adult learners with up to $2,000 a year to begin or finish a certificate, associate degree, or bachelor's degree program. To qualify, you need to show that you are financially independent but still have financial need.
You'll need to submit the Free Application for Federal Student Aid (FAFSA) to determine your eligibility for various programs to pursue state or federally funded student aid.
Indiana also offers several student aid programs for public safety officers and members of the military. If you qualify for such a program, up to 100 percent of your post-secondary tuition may be covered.
FAQs About Being a Student in Indiana
How much does it cost to rent an off-campus apartment in Indiana?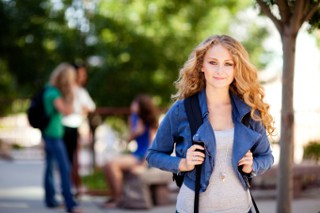 A studio apartment in the state rents for $661 per month, on a median basis. A one-bedroom unit goes for $685 per month. Those costs are well below the U.S. medians of $934 and $953. The overall cost of living in Indiana is far below the national average.
What if I don't have a vehicle?
More than 60 public transportation systems offer convenient and affordable options for getting around Indiana. If you go to school in Indianapolis, look into the IndyGo S-Pass program. Your college or university can buy monthly passes for students at half the normal price.
What if I dropped out of high school? Can I still go to college in Indiana?
You can qualify for admission to many post-secondary schools in the state if you pass the Indiana High School Equivalency (HSE) exam. The state offers free adult education programs that can prepare you for the test. In addition to HSE test preparation, some programs can help you earn a career certificate in an in-demand vocational field.
---
Indiana Schools
Sponsored Listings
Evansville
Fort Wayne
Granger
Kokomo
Lafayette
Merrillville
Muncie
Dental Assistant
Medical Assistant
Automotive Technology
Collision Repair and Refinishing
Diesel Technology
Electrical/Electronics
Machining and Manufacturing
Medical Assistant
Welding Technology
---
---
Indiana Industry Information
Indiana is home to vibrant, growing, and opportunity-rich industries that support many different types of vocational aspirations. Trade schools and other career-oriented colleges in Indiana are often great places to learn relevant skills for sectors that are on the rise.
Fastest-Growing Industries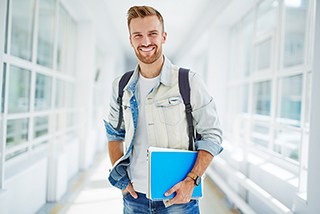 According to statewide projections from the Indiana Department of Workforce Development (DWD), the following sub-sectors are expected to see the fastest rates of employment growth from 2018 to 2028.
Non-store retailers (28.1%): Many new jobs could be created by companies that sell products through catalogs, websites, TV infomercials, vending machines, and other sales methods that don't utilize physical retail establishments.
Other information services (27.8%): In this sub-sector, Indiana residents could have access to a growing number of jobs related to areas like library services, online news and information publishing, and archival services.
Ambulatory health care services (24.5%): All kinds of new employment opportunities may arise for those with the skills to work for doctors' offices, dental clinics, home health care agencies, medical laboratories, diagnostic centers, or other employers that specialize in providing health services on an outpatient basis.
Social assistance (21.1%): Growing demand for human services may lead to openings for workers who help disadvantaged families and individuals deal with issues that impact their well-being.
Warehousing and storage (19.5%): New positions are expected to open up for workers in companies that store goods securely and, in many cases, provide help with aspects of distribution.
Careers Related to the Industries Above
Average Annual Wages
Sales managers

Logisticians

Librarians

Family social workers

Medical assistants
Other Key Industries
The Indiana Economic Development Corporation (IEDC) says that the following sectors have a major economic impact in the state and offer great potential for growth and innovation.
Advanced manufacturing: About 20 percent of Indiana workers are employed in the manufacturing sector, according to the IEDC. The state's automotive industry is especially large, ranking second in the U.S. for production. And the production of aerospace components is emerging as a promising sector.
Technology: The IEDC notes that Indiana supports more than 815,000 jobs in this industry, including many positions at small but growing companies. Also, several Indiana universities are highly engaged in cybersecurity research.
Agriculture: According to the IEDC, food production and processing support about 107,500 jobs across Indiana.
Life sciences: From pharmaceuticals to medical equipment, people working in life sciences research and develop health-related innovations. The IEDC says that about 55,000 residents have jobs in the life sciences.
Transportation and logistics: Indiana's FedEx air hub is the second-largest in the world, according to the IEDC. The state is also a major player in the movement of freight on highways and railroads.
Careers Related to the Industries Above
Average Annual Wages
Biomedical engineers

Software developers

Agricultural engineers

Industrial machinery mechanics

Heavy truck drivers
Indiana Career Information
Careers in health care, business, and skilled trades stand out as providing many of the best job prospects for Indiana workers. College-level training or education is often required to pursue those opportunities.
Job Growth
5% from 2018 to 2028
Job Openings
Yearly Average
Average Salary
(all occupations)
Population

Number of Employers

Key Industries
Advanced manufacturing, technology, agriculture, life sciences, transportation and logistics
Sources
Indiana Department of Workforce Development
U.S. Bureau of Labor Statistics
U.S. Census Bureau
Indiana Economic Development Corporation
Fastest-Growing Careers
Among occupations that employ at least 100 Indiana residents, the vocations below are expected to have the highest employment growth rates between 2018 and 2028 (according to DWD projections). Statewide wage estimates are from the Bureau of Labor Statistics (BLS).
Wind turbine service technicians (66.7%): Be part of the emerging renewable energy sector by installing, inspecting, and carrying out maintenance on massive devices that generate electricity from the wind. Employers often hire people who've completed related training at a trade or technical school.
Average yearly wage: $51,680
Occupational therapy assistants (38.6%): Help injured or disabled people become better at living or working independently. Among other requirements, you need to earn an approved associate degree to pursue licensure through the Occupational Therapy Committee of the Indiana Professional Licensing Agency (PLA).
Average yearly wage: $54,290
Home health and personal care aides (37.9%): Assist people in their places of residence by carrying out routine tasks that support their health or well-being. Becoming a home health aide in Indiana requires completing a program that evaluates your competency and registering with the state's Department of Health.
Average yearly wage: $24,100
Physician assistants (34.3%): Contribute to medical patients' care by collaborating with one or more physicians. You need to earn a state-approved graduate degree and pursue licensure through the PLA's Physician Assistant Committee.
Average yearly wage: $96,120
Nurse practitioners (29.5%): Provide medical care to patients within a state-defined scope of practice. You must be a registered nurse and earn either a graduate degree in nursing or a bachelor's degree in nursing plus certification through an independent organization. Although Indiana does not license nurse practitioners, you must gain prescriptive authority through the PLA to independently prescribe medications.
Average yearly wage: $106,380
Good-Paying Careers With the Most Yearly Job Openings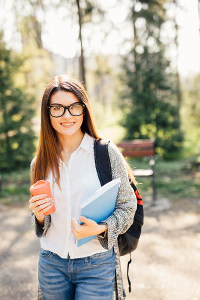 Every year, thousands of positions become available in occupations that pay more than the Indiana average wage. Such positions generally require higher education or vocational training beyond high school. Based on BLS wage estimates for 2019 and DWD projections from 2018 to 2028, the following vocations are among the top examples.
General and operations managers (5,500 yearly openings): Maintain the efficiency and effectiveness of a business by overseeing its everyday functions. Along with several years of relevant industry experience, you'll likely need a bachelor's degree.
Average yearly wage: $110,480
Registered nurses (4,751 yearly openings): Care for medical patients by evaluating their conditions, coordinating their treatments, monitoring their recovery, and more. Completing an approved nursing program is the first step toward earning licensure through the Indiana State Board of Nursing.
Average yearly wage: $66,560
Accountants and auditors (2,292 yearly openings): Maintain accurate financial records for an organization, provide cost-saving or revenue-enhancing recommendations, and ensure that everything complies with applicable laws. An accounting or business-related bachelor's degree can get you started.
Average yearly wage: $71,690
Carpenters (2,119 yearly openings): Use your hands, smarts, and a wide range of special skills to help construct, fix, or renovate structures. The usual path into this vocation includes trade school training or an apprenticeship.
Average yearly wage: $48,820
Electricians (2,080 yearly openings): Fix, maintain, or install the wiring and other components that allow electricity to be safely distributed throughout a building. Many people complete pre-apprenticeship training at a trade school before pursuing a paid electrical apprenticeship. Check with your city or county licensing board to see whether you need to meet any local licensure requirements to perform work as an electrician.
Average yearly wage: $59,130
---
Trade School Programs Are Great Options for Learning In-Demand Skills
With vocational education, you can qualify for job opportunities in fulfilling and reliable occupational fields. Career-oriented colleges and trade schools in Indiana offer convenient training pathways that help many people like you pursue better lives.