Why the Best Colleges in Indiana Are Often Career-Focused: 6 Major Job Sectors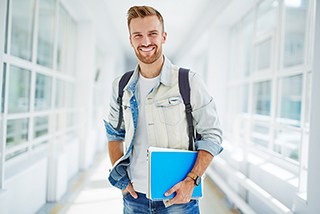 Indiana is so much more than tranquil farmland. This Midwestern state is home to a lot of vibrant and opportunity-rich towns and cities that support the aspirations of many different types of professionals. And quite a few vocational sectors are growing, right along with the state's dynamic population.
STATS Indiana says that, between 2015 and 2050, the population of Indiana could rise by more than 10 percent to roughly 7.2 million residents. As a result, about 240,200 new jobs could be generated between 2016 and 2026, according to the Indiana Department of Workforce Development.
That's good news if you're looking for ways to boost your own potential to the top. Colleges in Indiana can be great places for attaining locally relevant skills for job sectors that are on the rise. So, what are some of the best sectors to consider training for at a nearby school? Here are six worth exploring:
All of the following job-growth numbers come from the Indiana Department of Workforce Development.
1. Healthcare and Life Sciences
More than 1,680 companies related to the life sciences call Indiana home. Collectively, they employ over 55,000 people. And they are made up of leading organizations in areas such as orthopedics, biopharmaceuticals, and medical device manufacturing.
But the health and medical sector might include Indiana's highest number of fast-growing occupations. One big reason for that is the state's rising number of older residents. (From 2015 to 2050, the population of seniors above age 65 is expected to increase by nearly 58 percent, according to STATS Indiana.) And many more people than ever before are now able to access affordable health insurance. The result is that, between 2016 and 2026, employment in several healthcare vocations could grow at higher-than-average rates in Indiana. Look at these examples:
Occupational therapy assistants—33.8 percent
Medical assistants—28.4 percent
Phlebotomists—27.5 percent
Veterinary techs—27.1 percent
Massage therapists—23.7 percent
Medical secretaries—23.2 percent
Dental assistants—18.7 percent
Registered nurses—16.5 percent
Medical records technicians—15.3 percent
Surgical technologists—13.9 percent
Licensed practical nurses—12.3 percent
Medical equipment preparers—10.6 percent
2. Automotive and Manufacturing Trades
It's no secret that Indiana is a significant region for motorsports. After all, the state is home to the annual Indianapolis 500 auto race as well as other prestigious motorsport events and attractions. It's also home to several of America's best professional racing teams.
On top of that, Indiana has the most pass-through highways in the country, which makes it an ideal location for all kinds of transportation and logistics companies. And the state is number one in the nation for job growth in the manufacturing sector, which includes the second-largest auto industry in the country.
Those are just a few reasons why several kinds of skilled tradespeople can look forward to expanded job growth in the state between 2016 and 2026. For example, look at the projected rise in employment for these trades:
HVACR mechanics—17 percent
Electricians' helpers—11.8 percent
Diesel engine specialists—10 percent
Electricians—9.8 percent
Auto body repairers—8.5 percent
Auto mechanics—6.1 percent
3. Professional Art and Design
Because of Indiana's wide variety of industries, all kinds of companies and organizations require the services of creative pros. In the largest and fastest-growing cities, especially, new opportunities are being generated for those with the talents and technical skills to bring their imaginations to life. That's why, from 2016 to 2026, strong rates of employment growth could occur in many art- and design-driven occupations. Check out the following examples:
Film and video editors—14.8
Architectural and civil drafters—12 percent
Interior designers—7.8 percent
Animators and multimedia artists—6 percent
Art directors—5.3 percent
4. Computer Technology
Like creative pros, information technology (IT) professionals are also needed across a significant variety of Indiana industries. Many of the best IT opportunities are emerging in the central region of the state, which is leading the way for other up-and-coming high-tech regions in the Midwest.
As this sector grows, many private colleges in Indiana are offering additional IT programs to help students attain the types of skills that are rising in demand. In fact, they often provide training related to occupations that are projected to show compelling rates of job growth between 2016 and 2026. Consider these examples:
Application software developers—36.6 percent
Computer support specialists—11.7 percent
Computer network architects—11.3 percent
Network administrators—6.9 percent
5. Tourism and Hospitality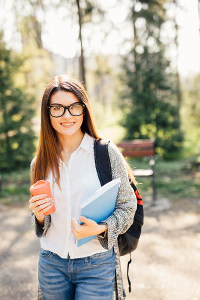 Indiana continues to attract visitors who come for everything from exciting sporting events to peaceful strolls through scenic state parks. In 2017, about 80 million people visited the state, according to the Indiana Office of Tourism Development. And with nearly 200,000 jobs supported by it, tourism is Indiana's largest service industry. Many of those jobs are related to areas like hospitality management, the culinary arts, and beauty and spa services.
Plus, between 2016 and 2026, many occupations related to the leisure and hospitality sector are projected to have strong rates of employment growth. Check out the expected growth of these vocational examples:
Personal care and services occupations—9.6 percent
Chefs and head cooks—9 percent
Bakers—8 percent
Food service managers—7.9 percent
6. Business and Legal Services
Quite a few large corporations already have headquarters in Indiana. And with continued growth expected across several industries, more businesses are expected to take root in the state. As a result, the demand for financial, administrative, and legal skills will likely remain steady for many years to come. For example, look at the projected rates of job growth between 2016 and 2026 for the following occupations:
Marketing specialists—22.6 percent
Paralegals—18.8 percent
Accountants—11 percent
Human resources managers—10.5 percent
Event planners—9.8 percent
Financial analysts—8.8 percent