10 In-Demand Vocational Fields in Indianapolis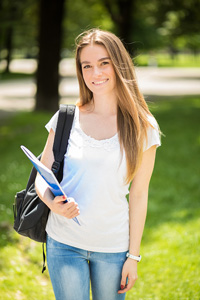 This Midwest city is often underestimated, but its residents are fiercely proud of Indianapolis for good reasons. The city's Cultural Trail has recently caught the attention of major metro centers across the U.S. It is a $63-million innovative urban trail that spans eight miles and connects six cultural districts. And it is only one of the city's many revered trail systems. It is also easy to break away from the city and travel to one of the nearby state parks to get a healthy dose of nature.
But Indianapolis doesn't just offer an excellent quality of life. In 2017, Forbes named Indianapolis as the 21st best place in the country for business and careers. This recognition is partially due to its diversified economy, including the healthcare, finance, and technology sectors. Overall, it is an affordable place to live and offers a relatively low unemployment rate. Residents are continually finding it easier to establish in-demand careers here.
According to the Indiana Department of Workforce Development, it is projected that from 2012 to 2022 there will be over 35,000 job openings annually across all sectors in economic growth region five (EGR 5). (EGR 5 includes Boone, Hamilton, Hancock, Hendricks, Johnson, Madison, Marion, Morgan, and Shelby counties.) Those jobs fall into many different occupational categories.
Take a moment to check out ten in-demand sectors in the Indianapolis region. (The job openings that are noted represent the average annual openings expected during the 2014-2024 period, based on data from the Indiana Department of Workforce Development.) You are steps away from discovering the career path that can change your life for the better!
1. Office and Administrative Support
It is estimated that there will be more than 3,800 office and administrative support jobs coming available every year until at least 2024. That is higher than any other vocational category. And the best part is that office and administration support professionals work in almost every industry, so the jobs have the potential to meet the needs of people from all kinds of backgrounds. Whether you desire a career in anything from construction to finance, the opportunities could be there for you to achieve. Here are some of the most in-demand positions:
Information and record clerks: 1,308
Material recording, scheduling, dispatching, and distribution workers: 933
Customer service representatives: 731
Financial clerks: 453
Administrative assistants, general office clerks, and secretaries: 378
Supervisors of office and administrative support workers: 234
Medical secretaries: 123
Bookkeeping, accounting, and auditing clerks: 114
2. Food Preparation and Serving
Indianapolis is recognized in the culinary world, and food is a big business in Indiana. Statewide, there were about 12,190 eating establishments in 2018, according to the National Restaurant Association. The industry employs 10 percent of the state's workforce. And in 2017 alone, Indiana's restaurants generated about $11.6 billion in sales. The culinary scene in Indianapolis and the surrounding region is strong and has many recognized restaurants. Five Indianapolis chefs were semifinalists for the highly acclaimed 2016 James Beard Foundation Restaurant and Chef Awards.
The culinary industry is projecting that there will be an average of 4,221 job openings annually. Although many of those openings are related to serving and bartending, the massive growth can provide opportunities for those interested in becoming chefs or bakers and supervisors or managers. You could even decide to pursue your dreams of opening up your own food business.
Chefs, head cooks, cooks, and food preparation workers: 861
Supervisors of food preparation and serving workers: 310
3. Transportation and Material Moving
Indianapolis is known as the Crossroads of America for a reason. The state of Indiana is located in a central part of the country, and Indianapolis is located in the center of the state, where eight major interstate highways meet. According to the Indiana Economic Development Corporation, approximately 75 percent of the American and Canadian populations can drive to Indianapolis within a day, making it a great hub for transportation companies. And FedEx would agree. Indianapolis International Airport is home to the second-largest FedEx hub in the country. In addition to excellent air and highway systems, Indiana also ranks as third in the country for the total amount of freight railroads.
It is estimated that an average of 3,425 jobs will be available in the transportation and material-moving sector every year. Check out a few of the most in-demand positions:
Material moving workers: 1,988
Tractor-trailer truck drivers: 501
Delivery truck drivers: 207
Supervisors of transportation and material-moving workers: 166
Air transportation workers: 84
4. Healthcare Practitioners, Technicians, and Support Workers
CareerOneStop says that of Indiana's top 20 largest employers, five of them are healthcare organizations operating within the city. IU Health University Hospital employs over 13,000 Indianapolis and area residents alone. It is projected that there will be an average of 3,829 openings every year in the health industry across the region. And that is a good thing because residents require a substantial amount of medical services. Just consider these stats from the Kaiser Family Foundation:
Data from 2016 indicates that more than 33 percent of Indiana children, aged 10 to 17, are overweight or obese. And data from 2016 shows that over 67 percent of adults are overweight or obese.
As of 2014, the rate of invasive cancer is over 880 cases per 100,000 people.
A 2016 survey found that almost 19 percent of adults reported having fair or poor health.
As of 2016, over seven percent of adults had cardiovascular disease, and over 11 percent had diabetes. And almost 14 percent of the state's population was living with a disability.
Indianapolis and area healthcare organizations are going to require medical professionals at all levels. Whether you want to work in a medical office or directly with patients, opportunities will likely be available. Take a look at some of the possibilities:
Registered nurses: 917
Nursing, psychiatric, and home health aides: 636
Licensed practical nurses: 231
Medical assistants: 180
Medical and clinical laboratory technologists and technicians: 157
Occupational and physical therapy assistants and aides: 79
Pharmacy technicians: 66
Dental assistants: 65
Dental hygienists: 49
Veterinary technologists, technicians, and assistants: 23
5. Production/Manufacturing
There are more than 4,600 manufacturing and production companies operating across the state. The products that they produce include the following:
Aerospace components
Automobiles and auto parts and components
Electronics
Fabricated metal and machinery
Furniture
Food and beverage products
Medical devices and pharmaceuticals
Power-generating equipment
Some of the largest manufacturers operating in Marion County include Eli Lilly and Company (pharmaceuticals), Rolls-Royce, Roche Diagnostic (medical equipment), Allison Transmission, and United Technologies Carrier Corp. (heating and air conditioning equipment). Projections show that there will be an average of 2,243 job openings every year related to production and manufacturing. And that is great news for those who are interested in working in positions related to assembling, designing, and fabricating. Here are some of the top opportunities:
Assemblers and fabricators: 711
Machinists: 150
Supervisors of production workers: 112
Metal and plastic workers: 472
Welders, cutters, solderers, and brazers: 71
Plant and system operators: 55
6. Management
When a diverse economy is growing strong, it often creates exciting opportunities for managers and leaders across all sectors. And that is the case in Indianapolis. The management field could have an average of over 2,000 job openings every year in everything ranging from construction to healthcare to technology. Just take a look at the possibilities:
Medical and health services managers: 134
Financial managers: 120
Sales managers: 102
Computer and information systems managers: 85
Food service managers: 72
Construction managers: 70
Architectural and engineering managers: 57
Marketing managers: 54
Transportation, storage, and distribution managers: 43
7. Business and Financial Operations
As organizations grow and expand, it often results in a greater demand for business and finance professionals. And that is why projections show that there could be an average of 1,792 business and financial operations jobs coming available every year. Almost every organization, across all industries, accountants, human resources specialists, marketing specialists, and other business professionals. Take a moment to look at some of the career opportunities that you could pursue:
Accountants and auditors: 380
Management analysts: 208
Marketing specialists: 165
Human resource specialists: 159
Personal financial advisors: 91
Purchasing agents and buyers: 65
Training and development specialists: 84
8. Installation, Maintenance, and Repair
Strong growth in other sectors can increase demand for professionals who provide installation, maintenance, and repair services. For example, as production and manufacturing companies ramp up, they will likely need more industrial machine maintenance. And as construction development companies build and update buildings, they will need the services of HVAC mechanics. These are a couple of reasons why it is expected that 1,304 installation, maintenance, and repair jobs will become available every year, on average. Here are some of the top positions that you could consider:
Automotive service technicians and mechanics: 179
Industrial machinery mechanics: 120
Electrical and electronic equipment mechanics, installers, and repairers: 112
Supervisors of installation, maintenance, and repair workers: 87
Diesel engine mechanics: 75
HVAC mechanics: 49
9. Construction and Extraction
Some of the largest construction projects in the Indianapolis area scheduled to be completed by 2020 or later have an estimated total value of almost half a billion dollars. It's no wonder that estimates show an average of almost 1,200 construction-related jobs coming available every year. That is great news if you want to pursue one of the following positions that are in high demand or a similar career field:
Construction laborers: 205
Electricians: 170
Carpenters: 148
Plumbers, pipefitters, and steamfitters: 101
Supervisors of construction and extraction workers: 84
Operating engineers: 70
10. Technology
Indianapolis is part of the Silicon Valley of the Midwest, due to the tech boom that is happening in the region. A talented work pool, central location, and affordable living costs draw many IT companies to the area. So, although the tech sector is not one of the larger industries, it is one of the fastest growing. An average of 948 technology-related job openings are expected to become available every year. That number could grow as the industry takes hold. You can find programs at colleges or trade schools in Indianapolis to help you prepare for the following positions:
Software developers (applications): 242
Computer systems analysts: 153
Computer support specialists: 113
Network and computer systems administrators: 80
Graphic designers: 53
Media and communication equipment workers: 53