---
---
Why Chicago Is a Great City for Post-Secondary Training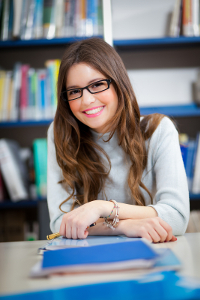 If you've lived in Chicago your whole life, you probably already know what makes it a great city. It has character. It has class. It has style. And it has history. It is also one of the largest cities in the entire country.
Convenient Transportation Options
When you're a college student in Chicago, chances are good that you're living on a modest budget. One of the many perks of attending university, college, or trade school in this city is that the public transit system is geared for convenience.
The Chicago Transit Authority (CTA) offers buses and trains that run throughout the city for reasonable rates. Plus, some schools offer the option of a free U-Pass, which enables full-time students to take advantage of unlimited CTA rides while they are enrolled. This can make traveling around the city a breeze.
The Future Is Bright for Career-Seekers in Chicago
Projections from the Illinois Department of Employment Security indicate that the number of jobs in this region could rise by over six percent between 2014 and 2024. That equates to more than 171,240 new job opportunities.
According to Occupational Employment Statistics (OES) program data, here's what Chicago-area professionals earn, on average, in the following occupational sectors (as of May 2018):
Legal—$125,550
Management—$121,050
Math and computer technology—$89,130
Engineering and architecture—$84,130
Healthcare (practitioners and technical professionals)—$82,250
Business and finance—$77,340
Construction and extraction—$70,670
Education—$57,380
Art, design, media, and entertainment—$55,770
Protective services—$53,680
Installation and maintenance—$52,080
Community and social services—$49,570
Administrative support—$40,380
Healthcare support—$32,800
And here are a few of the top-paying careers and the average salaries they bring in, according to OES program data:
IT managers—$146,050
Marketing managers—$132,170
Health services managers—$127,190
Human resources managers—$122,470
Construction managers—$96,500
Information security analysts—$99,430
Application software developers—$97,780
Management analysts—$96,300
Financial analysts—$90,190
Chicago is also a great place for creative pros. With constant activity in the music, theater, and culinary sectors, the city is full of opportunities for those with artistry and inventiveness. The region's non-profit arts organizations alone support about 85,000 jobs. And Chicago is famous for its distinct architecture and world-class restaurants.
If you're ready to get in on the action, search for colleges and trade schools in Chicago right now and request free information from the ones that interest you!
---