Colleges and Trade Schools in Chicago
By Publisher
| Published
| Last Updated
Career-focused training offered by colleges and trade schools in Chicago enables students like you to pursue good opportunities in major industries. Vocational education can boost your ability to find a well-paying position in a growing or important area like health care, technology, business, or skilled trades.
---
Education & Training in Chicago
The large Chicago metropolitan area (aka Chicagoland) is where countless people have received a quality education. As a college student, you can get specialized, hands-on training at a vocational or technical school. Or you can pursue a broader, more general education at a university or similar type of institution.
Key Benefits of the Area for College Students
An abundance of good educational options: The Chicago metro area is home to numerous trade schools, technical institutes, vocational colleges, and other post-secondary institutions. You can find training in almost any field. And several schools offer short, career-focused programs with small class sizes and convenient schedules, including the choice of day, evening, or weekend classes. You can even find programs that let you take classes fully or partially online.
Proximity to thousands of employers: Students and graduates in Chicagoland don't have to leave the region to find good jobs, apprenticeships, or internship opportunities. Many schools even offer career services to assist with job searching. The City of Chicago offers summer jobs and internships. Built In Chicago makes it easy to explore potential internships with technology companies and startups. And you can find many local apprenticeships through the U.S. Department of Labor.
Potential for significant personal growth: U.S. News & World Report ranked Chicago as the 10th most racially diverse large city in America. By interacting with people of many different races and backgrounds, you can gain and understand new perspectives, which can help you succeed in school and in today's highly diverse workforce.
Costs
Educational expenses can vary significantly from school to school. To give you a rough idea of the potential costs, here's the median tuition at four-year colleges in the Chicago metro area, according to Data USA:
Public schools: $7,056 (in-state); $15,915 (out-of-state)
Private schools: $30,200
---
---
Trade School Accreditation
Schools that are regionally or nationally accredited by organizations recognized by the U.S. Department of Education have proven that they meet certain standards of quality. In order to stay accredited, they agree to be regularly monitored and evaluated.
Many Chicago trade schools, career colleges, and technical institutes are accredited by the Accrediting Commission of Career Schools and Colleges (ACCSC), a national organization. Private schools offering career-focused programs must be approved to operate by the Division of Private Business and Vocational Schools (PBVS) of the Illinois Board of Higher Education (IBHE).
Other post-secondary schools in Chicago are regionally accredited by the Higher Learning Commission (HLC).
Financial Aid for Chicago Students
The Illinois Student Assistance Commission lists several financial aid programs that can make college, university, or trade school more affordable for qualifying residents.
For example, by completing the Free Application for Federal Student Aid (FAFSA), you can learn about your eligibility for federal grants, student loans, or work-study programs.
The State of Illinois also offers various scholarships and grants, such as special grants for military veterans and the Monetary Award Program (MAP) for low-income students.
You may qualify for a CSBG Scholarship of between $500 and $3,000 if you're a resident of Chicago and your income falls below a specific threshold.
It's also worth seeing if your college or career school offers a payment plan. You might be able to pay off any remaining educational costs through monthly installments that fit your budget.
FAQs About Being a Student in Chicago
Is Chicago an expensive place to live off-campus?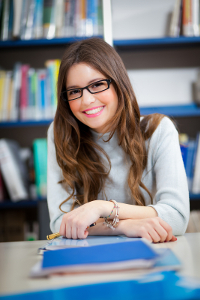 For such a large and world-famous city, many people consider the cost of living in Chicago to be fairly reasonable. That said, overall rental costs in the Chicago metro area are a little higher than the national median. Compared to the Illinois medians, the monthly rent in the Chicago area is higher for both studio and one-bedroom residences: $924 and $991, respectively.
Is Chicago a good city for students who don't have a car?
One of the many perks of attending a vocational school, technical college, or university in Chicago is that the public transportation system is highly convenient.
The Chicago Transit Authority (CTA) is America's second-largest public transit system. It offers buses and trains that run throughout the city at reasonable rates. Plus, some schools offer a free U-Pass option, which enables full-time students to take advantage of unlimited CTA rides while they are enrolled.
Other transit providers in the region include Metra (for commuter rail) and Pace (for suburban buses). College students who ride on Pace buses can take advantage of student discounts with the Campus Connection pass.
Also, Chicago is one of the top 10 most walkable cities in America. And the city ranks number three among the nation's most bike-friendly cities.
What other resources can I benefit from in the Chicago area?
The Chicago Public Library has more than 80 locations throughout the region, providing free access to all kinds of books and information that can assist with your studies and career preparation. Also, many professional networking groups operate in the city, including several organizations aimed at those with particular interests or occupations.
The Young Professionals Network offers membership discounts for students. Aimed at people under age 45, the organization facilitates many opportunities to meet and interact with influential leaders, thinkers, and speakers.
For female college students in their sophomore or junior years, The Chicago Network is worth checking out. Through the organization's Future Leaders Program, excellent students can get real-world experience in a business or non-profit environment.
---
Chicago Schools
Sponsored Listings
Automotive Technology
Collision Repair and Refinishing
Electrical/Electronics
Medical Assistant
Welding Technology
Accounting
Business Administration - Offered Online
Clinical Medical Assisting
Diagnostic Medical Imaging Radiography
Diagnostic Medical Sonography
Dialysis Technology
Electroneurodiagnostic (END) Technology
Information Technology
Magnetic Resonance Imaging (MRI) Technology
Marketing
Medical Assisting
Non-Invasive Cardiovascular Sonography
Phlebotomy Technician
QA Software Testing
Surgical Technology
Web Design Specialist
---
---
Industry Information
Chicago's wide industrial variety enables people with all kinds of training and educational backgrounds to find good employment opportunities. Some of the most promising sectors to be part of include technology, health care, professional services, logistics, and manufacturing.
Fastest-Growing Industries
According to long-term projections from the Illinois Department of Employment Security (IDES), the following sectors are expected to have the most job growth between 2016 and 2026 in the Northeast region of Illinois.*
Computer systems design and related services (2.7% a year): Information technology firms may generate rising demand for qualified professionals with skills related to supporting end-users or recommending, designing, installing, and integrating hardware, software, network, or communications systems.
Offices of other health practitioners (2.4% a year): An increasing number of health care professionals will likely be needed in offices related to optometry, physical therapy, chiropractic, speech therapy, mental health treatment, occupational therapy, and similar fields.
Educational support services (2.3% a year): This sector includes organizations and professionals involved in non-teaching areas like test development, guidance counseling, student-exchange programs, and educational consulting.
Home health care services (2.2% a year): A growing need exists for in-home medical, therapeutic, and personal care workers across a wide variety of specialized fields, such as nursing, nutritional counseling, companion care, physical therapy, and more.
Management, scientific, and technical consulting services (2.1% a year): In this sector, private firms and knowledgeable professionals are hired by other organizations to provide expert recommendations and guidance on all sorts of issues related to business, technology, or science.
Careers Related to the Industries Above
Average Annual Wages
Network architects

Information security analysts

Guidance counselors

Licensed practical nurses

Medical assistants
Other Key Industries
In addition to health care and technology, World Business Chicago (WBC) says that the following sectors are important contributors to the city's current and future economy.
Advertising and public relations: Among U.S. cities, Chicago has the third-highest level of employment in this industry, according to WBC. Close to 31,000 area residents work in this sector.
Finance and insurance: WBC says that this sector adds over $70 billion to the region's GDP. And compared to other American cities, Chicago ranks second in the nation for the number of jobs in this industry.
Legal services: According to WBC, the number of employed legal professionals in this city is the fourth-highest in the country.
Manufacturing: Chicago has a large variety of manufacturers, employing more than 400,000 people. They produce food and beverages, transportation equipment, pharmaceuticals, chemicals, metals, plastics, and other products.
Transportation and logistics: As a major air and rail hub, Chicago is well-positioned as a transportation and logistics center. This industry, which includes distribution services, supports more than 224,000 jobs for area residents, according to WBC.
Careers Related to the Industries Above
Average Annual Wages
Financial advisors

Art directors

Paralegals

Heavy truck drivers

Welders
Career Information
Careers in business, health care, and technology tend to offer great prospects in the Chicago region. Most of the best opportunities typically require a post-secondary degree.
Job Growth
(Northeast IL region*)
6.3% from 2016 to 2026
Job Openings
Yearly Average
(Northeast IL region*)
Average Salary
(all occupations)
Population
(city)
Number of Employers
(Cook County)
Key Industries
Advertising and public relations, finance and insurance, health care, legal services, manufacturing, technology, transportation and logistics
Sources
Illinois Department of Employment Security
U.S. Bureau of Labor Statistics
U.S. Census Bureau
World Business Chicago
Fastest-Growing Careers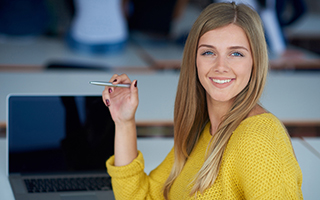 Based on IDES projections for the region that includes Chicago, the following occupations are expected to have the highest employment growth rates between 2016 and 2026.* Wage estimates are from the Bureau of Labor Statistics (BLS) for the Chicago-Naperville-Elgin metro area.
Nurse practitioners (38.2%): Provide primary medical care as part of a team that diagnoses and treats patients. You need to be a registered nurse (RN), complete a master's degree program, and gain licensure as an advanced practice nurse (APN) through the Illinois Department of Financial and Professional Regulation (IDFPR).
Average yearly wage: $106,800
Statisticians (34%): Collect and analyze numerical data to help organizations glean useful insights. You may need a master's degree related to mathematics.
Average yearly wage: $94,950
Application software developers (31.8%): Produce, test, and update mobile apps or computer programs by overseeing, directing, and collaborating with other coders. Many jobs require a bachelor's degree, but you can also find opportunities with a lower level of post-secondary training.
Average yearly wage: $104,610
Occupational therapy aides (30.3%): Help provide support to people with injuries or disabilities who are learning how to perform essential tasks of day-to-day living or working. A high school diploma is often all you need to get started. However, you can become a higher-paid assistant in this field with a specialized associate degree.
Average yearly wage: $30,290
Operations research analysts (30%): Gather and evaluate a wide range of information to recommend practical ways that organizations can improve their decision-making and solve various challenges. A bachelor's degree in a relevant field is usually required.
Average yearly wage: $96,530
Good-Paying Careers With the Most Yearly Job Openings
Post-secondary education can help you qualify for occupations with a lot of open positions and pay more than the average for the Chicago metro area. Based on BLS wage estimates from 2019 and IDES projections for the period from 2016 to 2026, the following careers are some of the top examples.*
General and operations managers (8,462 yearly openings): Take charge of the day-to-day functions of an establishment, including staff management. It's common to need at least a bachelor's degree as well as several years of relevant experience in your chosen industry.
Average yearly wage: $132,530
Registered nurses (5,916 yearly openings): Make essential contributions to medical patients' assessment and care in a wide range of health care settings. Among other requirements, gaining licensure through IDFPR requires the completion of a state-approved training program.
Average yearly wage: $77,430
Accountants and auditors (4,323 yearly openings): Provide critical value and support to organizations by helping them track their finances, prepare financial records, stay compliant with relevant laws, make financially sound decisions, and more. A bachelor's degree is typically one of the main requirements.
Average yearly wage: $79,370
Business operations specialists (4,085 yearly openings): Focus on helping organizations with a highly specialized area of business such as sustainability, continuity planning, security management, customs brokerage, energy auditing, or online merchandising. You'll likely need a bachelor's degree.
Average yearly wage: $80,900
Management analysts (3,514 yearly openings): Evaluate the procedures, operations, and other business systems of organizations in order to advise them on how to improve upon each of those aspects. People in this field generally need at least a bachelor's degree.
Average yearly wage: $100,990
---
Trade School Offers a Convenient Way to Prepare for What's Ahead
Designed for adult learners and those who want to gain career-ready skills, many programs offered by trade schools in Chicago are worth taking. You could learn a skilled trade like collision repair or heating and air conditioning service. You could become a nurse or medical assistant. Or you could prepare for all kinds of other vocations in health care, business, technology, or numerous other industries.
---
* Employment growth and job opening numbers are based on projections for Economic Development Region 4 (Northeast Illinois), which includes Cook, DuPage, Will, Kane, McHenry, Kankakee, DeKalb, Kendall, Lake, and Grundy counties.