3 of Hawaii's Brightest Industries for New Career Seekers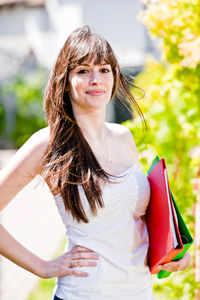 Almost everyone knows about the impressive scenic panoramas to be found in Hawaii. But this colorful state has even more than its alluring beauty going for it. With a GDP projected to rise by over 20 percent between 2016 and 2021, it also has an economy that supports the ambitions of hundreds of thousands of friendly and productive residents.*
So, what types of skills are needed in Hawaii? For starters, business-related abilities are valued in just about every industry in the region. But some of the best prospects for reliable and satisfying employment can be discovered in industries such as these three:
1. Tourism and Hospitality
Hawaii's eight major islands attract millions of visitors from all over the world each year. In fact, tourist spending is the top source of economic prosperity for the state.* A total of 8.7 million people visited the region in 2015 and collectively spent $15.1 billion. Their activity supported about 168,000 jobs.** From hotel and restaurant professionals to outdoor adventure guides, this sector is brimming with intriguing possibilities.
Plus, tourism's economic impact has a positive spin-off effect on many other industries. For instance, many creative entrepreneurs thrive in Hawaii. And people in service-oriented sectors like massage therapy and cosmetology also tend to do well. As a matter of fact, employment of Hawaiians in the broad career area of personal care and service is forecast to increase by more than 20 percent between 2011 and 2020.***
2. Healthcare
Here's an astounding fact: People who live in Hawaii have the longest average life expectancy in America.**** But the older people get, the more medical attention they usually need. And the population of seniors in the state is growing rapidly. In fact, the number of Hawaiians aged 85 and older is projected to rise by 155 percent between 2000 and 2035.***
So the state's healthcare workforce will need to keep growing across many different vocations in order to meet that big demand. From 2011 to 2020, employment in Hawaii's healthcare support sector is predicted to increase by about 19 percent. But with 28 hospitals and many other medical offices and facilities, the sector already employs tens of thousands of health and dental workers.***
3. Technology
The growth of high-tech jobs is a pretty big focus in Hawaii. In 2013, the creative and technology sectors collectively supported about 78,800 jobs within the state. But many of the region's leaders want to greatly expand the number of high-paying tech-related positions. They've set a goal of creating an additional 80,000 jobs in the technology and innovation industries by the year 2030. And they also want those jobs to pay salaries of at least $80,000.†
---
---
* Department of Business, Economic Development & Tourism, State of Hawaii, website last visited on February 19, 2020.
** Hawaii Tourism Authority, website last visited on June 18, 2018.
*** Department of Labor and Industrial Relations, State of Hawaii, website last visited on February 19, 2020.
**** Hawaii Health Systems Corporation, website last visited on April 25, 2018.
† High Technology Development Corporation, website last visited on April 25, 2018.