Technical and Trade Schools in Hawaii
By Publisher
| Last Updated
The skills-based programs at colleges and trade schools in Hawaii give students like you the chance to develop marketable abilities for reliable careers. While tourism continues to be the dominant industry in this state, numerous well-paying opportunities are also emerging in health care, business, and skilled trades.
---
Education & Training in Hawaii
Getting post-secondary training in Hawaii comes with several important advantages.
Key Benefits of the Region for College Students
A greater sense of security: Hawaii ranks among the 20 states with the lowest violent crime rates.
More chances for personalized attention: At Hawaii's two- and four-year public institutions, the student to instructor ratio is lower than the national average.
Potential for child care assistance: Hawaii parents who meet income and other requirements can qualify for subsidies to help offset the cost of child care while they attend school.
Trade & Technical Schools in Hawaii
Island of Hawaii
Hawaii Community College
1175 Manono St
Hilo
HI
96720-5096
University of Hawaii Hilo
200 W Kāwili St
Hilo
HI
96720
Kauai
Kauai Community College
3-1901 Kaumuali'i Hwy
Lihue
HI
96766
Lana'i
UHMC Lana'i Education Center
329 7th St
Lana'i City
HI
96763
Maui
IBS School of Cosmetology and Massage
110 E Kaahumanu Ave 201
Kahului
HI
96732
University of Hawaii Maui College
310 W Ka'ahumanu Ave
Kahului
HI
96732-1617
Molokai
The Molokai Education Center
375 Kamehameha V Hwy
Kaunakakai
HI
96748
Oahu
Hawaii Institute of Hair Design
1128 Nuuanu Ave Ste 102
Honolulu
HI
96817
Hawaii Medical College
1221 Kapiolani Blvd Ste 102
Honolulu
HI
96814
Hawaii Technology Institute
1130 North Nimitz Hwy Ste A-226
Honolulu
HI
96817
Honolulu Community College
874 Dillingham Blvd
Honolulu
HI
96817
Kapi'olani Community College
4303 Diamond Head Rd
Honolulu
HI
96816
Leeward Community College
96-045 Ala Ike
Pearl City
HI
96782
Windward Community College
45-720 Kea'ahala Rd
Kāne'ohe
HI
96744
Student Costs in Hawaii
The cost of attending a university, college, or trade school in Hawaii depends on a range of factors, such as your residency status and the specific program you pursue. According to National Center for Education Statistics (NCES) estimates for the 2018-2019 academic year, average tuition and fees at the state's four-year institutions were as follows:
Public schools: $9,952 (in-state); $31,581 (out-of-state)
Private schools: $17,098
Two-year schools may charge less than those amounts.
On average, students who lived on campus incurred the following room and board costs, according to the same NCES data:
Public schools: $11,914
Private schools: $12,683
---
---
Hawaii College & Trade School Accreditation
Independent agencies grant accreditation to schools that meet or exceed their standards of quality. Schools undergo regular reviews to maintain their accreditation. They are held accountable if they fail to meet the established standards.
Post-secondary schools are not required to seek accreditation. However, federal financial aid is only given to students who attend schools accredited by an agency recognized by the U.S. Department of Education.
Colleges and trade schools in Hawaii can receive regional accreditation from three separate bodies:
The WASC Senior College and University Commission (WSCUC) accredits schools that confer bachelor's and graduate degrees.
The Accrediting Commission for Community and Junior Colleges (ACCJC) focuses on community colleges and other institutions that grant associate degrees.
The Accrediting Commission for Schools, Western Association of Schools and Colleges (ACS WASC) accredits non-profit adult schools that do not award degrees.
Accreditation can also be granted at the national level. Many vocational, technical, and trade schools in Hawaii are nationally accredited through organizations such as the following:
Accrediting Council for Continuing Education & Training (ACCET)
Accrediting Commission of Career Schools and Colleges (ACCSC)
Council on Occupational Education (COE)
In addition, most private vocational and trade schools must be licensed by the Hawaii State Department of Education. The schools must renew their license every two years.
Financial Aid for Hawaii Students
Many scholarships are available to residents of Hawaii who meet eligibility requirements. For instance, the Hawaii Promise scholarship provides need-based aid to students seeking degrees at community colleges in the state.
Plus, the Office of Hawaiian Affairs has information on a long list of scholarships aimed at native Hawaiian students. For example, the Hana Lima Scholarship Program awards $1,500 to native Hawaiians who pursue designated vocational or technical programs at eligible institutions and demonstrate financial need.
Hawaii students who enroll in accredited schools may also qualify for grants, loans, or work-study programs through the federal government. You can make sure you're considered for both federal- and state-funded assistance by filling out the Free Application for Federal Student Aid (FAFSA) each year.
FAQs About Being a Student in Hawaii
How high is rent in Hawaii?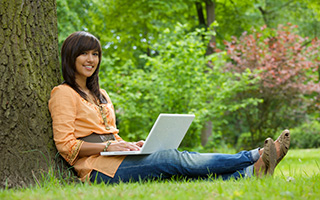 It costs $1,078 per month to rent a studio apartment in the Aloha State on a median basis. For a one-bedroom unit, the median cost is $1,211 per month.
Can college students get a deal on public transportation in Hawaii?
On the island of Hawaii, students are eligible for reduced-rate bus passes. Students at participating colleges on Oahu can get discounted passes for TheBus. In some cases, the cost of the pass is included in student fees.
What else should students in Hawaii be aware of?
College is Within Reach Hawaii offers a wealth of information on career paths, college options, and financial aid resources for students in Hawaii. You can learn about admission requirements, sign up for free webinars on paying for college, or get help with completing the FAFSA.
Also, the Hawaii State Public Library System offers more than just books. It can also connect you with free online classes on topics like resume writing and job hunting.
---
---
Hawaii Industry Information
The Hawaii economy supports hundreds of thousands of residents. Some of the state's strongest sectors include health care and manufacturing.
Fastest-Growing Industries
Based on HireNet Hawaii projections for the decade between 2018 and 2028, the industries below should see the most rapid rates of employment growth:
Non-store retailers (41.4%): An increasing number of workers will be needed to facilitate the sale of goods through channels like websites, catalogs, and vending machines rather than physical stores.
Funds, trusts, and other financial vehicles (25.7%): Professionals in this expanding sub-sector work with programs like pension or employee benefit funds designed to yield dividends or other investment income.
Transportation equipment manufacturing (20.3%): Workers who can contribute to the process of creating or assembling components for cars, trucks, trains, or ships could see higher demand for their skills.
Ambulatory health care services (19.6%): A wide assortment of job openings could be created in dental offices, physical therapy clinics, medical labs, and other facilities that provide outpatient services.
Nursing and residential care facilities (16.5%): As more Hawaiians move into specialized care homes, more nurses and other related professionals will be needed to provide care.
Careers Related to the Industries Above
Average Annual Wages
Diagnostic medical sonographers

Financial analysts

Welders

Licensed practical nurses

Customer service representatives
Other Key Industries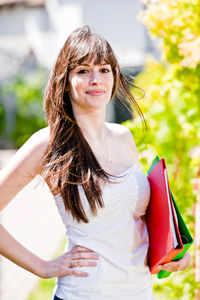 Other significant sectors that keep Hawaii moving forward include:
Tourism: This sector is the single biggest contributor to the state economy. According to the Hawaii Tourism Authority, more than 10 million visitors spent close to $17 billion in the state in 2019 alone.
Defense: The Hawaii Defense Economy website notes that the Aloha State is among the few to house every branch of the U.S. military: Air Force, Navy, Marines, Army, Coast Guard, and National Guard. Defense spending accounts for more than seven percent of the state's GDP. And close to 20,000 civilian jobs are connected to this sector.
Agriculture: Hawaii is one of the country's top producers of fruits, berries, and tree nuts. Notable state commodities include coffee, macadamia nuts, avocados, and papayas.
Manufacturing: Data from the National Association of Manufacturers indicates that in addition to transportation equipment, manufacturing firms in Hawaii make products related to petroleum, food, and beverages. This sector generated more than $1.8 billion in output in 2018 and employed 14,000 residents.
Careers Related to the Industries Above
Average Annual Wages
Hotel managers

Industrial production managers

Ship engineers

Agricultural technicians

Tour guides
Career Information
In Hawaii, many promising career opportunities can be found in healthcare, renewable energy, technology, and business.
Job Growth
3.6% from 2018 to 2028
Job Openings
Yearly Average
Average Salary
(all occupations)
Population

Number of Employers

Key Industries
Tourism, defense, agriculture, manufacturing
Sources
HireNet Hawaii
U.S. Bureau of Labor Statistics
U.S. Census Bureau
Fastest-Growing Careers
The following occupations should see the most significant growth from 2018 to 2028, according to employment projections from HireNet Hawaii. Wages are based on statewide estimates from the Bureau of Labor Statistics (BLS).
Solar photovoltaic installers (74.2%): Set up, maintain, and repair the panels that capture the sun's energy and convert it into electricity. Completing a trade school program along with certification from the North American Board of Certified Energy Practitioners (NABCEP) can boost your employment prospects.
Average yearly wage: $56,920
Personal care aides and home health aides (35%): Support people dealing with illnesses, disabilities, or other impairments by providing basic health services and/or help with everyday tasks. In Hawaii, home health aides must be certified nurse aides.
Average yearly wage: $28,290
Information security analysts (33.5%): Information security analysts look for vulnerabilities in computer systems, implement measures to safeguard data, and develop plans for dealing with potential breaches or disasters. You will likely need at least a bachelor's degree.
Average yearly wage: $104,910
Good-Paying Careers With the Most Yearly Job Openings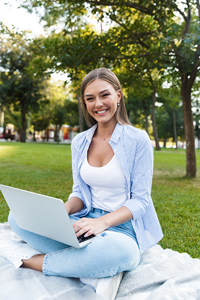 College-level training can prepare you for an occupation that pays more than the state average wage and features hundreds of available positions each year. Based on HireNet Hawaii employment projections and BLS wage estimates, here are a few of the best examples:
General and operations managers (930 yearly openings): Lead an organization forward by setting policies, organizing staff, and directing the use of materials. Industry experience is important, and you will probably need a bachelor's degree.
Average yearly wage: $115,160
Carpenters (830 yearly openings): Use wood and other materials to construct or repair structures like walls, floors, and cabinets. You can learn the skills of this trade through a vocational program and/or an apprenticeship.
Average yearly wage: $76,930
Registered nurses (RNs) (800 yearly openings): Promote the recovery and continued health of medical patients by assessing their condition, coordinating their care, and offering advice and support. The Hawaii Board of Nursing requires all would-be RNs to complete an approved program and pass a national exam.
Average yearly wage: $104,060
Business operations specialists (540 yearly openings): Offer specialized expertise to help companies with tasks like moving goods over international borders, becoming more sustainable, managing security, or auditing energy use. Most of these specialists have bachelor's degrees.
Average yearly wage: $76,780
Accountants and auditors (530 yearly openings): Prepare and maintain financial statements, advise management on potential cost-cutting measures, and make sure everything complies with applicable regulations. You'll need at least a bachelor's degree.
Average yearly wage: $66,020
---
A Trade School Program Can Get You Ready for What Lies Ahead
Trade schools in Hawaii offer ways to start creating the future you want in a place you love. With vocational training, you could be ready to build a career that exceeds your expectations.