---
---
7 Growing Job Sectors Worth Training for at a Georgia Trade School
The Southeast is bustling with opportunity. Georgia, in particular, is poised to continue a trend of being an outstanding place to pursue an enriching life and fruitful career. Just look at these compelling facts: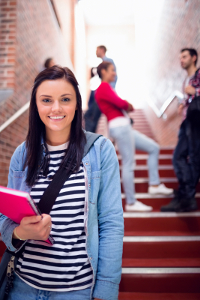 In terms of vibrant career sectors, this state has many. Here are seven of the most prominent ones that are often in alignment with programs you can find at Georgia trade schools and vocational colleges:
1. Digital Media, Entertainment, and Creative Arts
Artists, animators, game designers, music producers, interactive software programmers, filmmakers, and many other kinds of talented professionals enjoy a diverse abundance of intriguing opportunities in the state. Consider these facts from the Georgia Department of Economic Development:
About 200,000 people are employed in the state's arts sector, which generates $37 billion of revenue annually.
The state is home to world-class recording studios and over 70 yearly music festivals. And Georgia's music industry supports the employment of about 20,000 people.
Over 160 gaming companies are based in the state.
2. Healthcare and Life Sciences
According to the Occupational Employment Statistics program, more than 351,400 of Georgia's workers were employed in the healthcare sector in 2018. And, like in many other parts of the country, demand for health, medical, and dental services continues to grow. For example, projections from the Georgia Department of Labor show that, between 2016 and 2026, the number of jobs related to home health care services is expected to grow by more than 20 percent. And jobs within dental offices are projected to increase in number by over 24 percent.
Plus, this state has a significant biomedical and life sciences industry. The Georgia Department of Economic Development notes that exports of medical devices and pharmaceuticals totaled $1.7 billion in 2018. The health information technology subsector alone is made up of over 200 companies, which is the most in America.
3. Technology
No city in the Southeast is more technology-oriented than Atlanta. And with about 200,000 professionals working in high-tech fields, the state ranks fifth in the nation for information technology employment, according to the Georgia Department of Economic Development. In fact, more than 17,000 companies within the state are involved in everything from data centers and telecommunications to Internet services and software publishing. That's why the state labor department expects almost 3,000 new jobs related to computer systems design and similar services to be generated in the state from 2016 to 2026.
4. Business and Financial Services
Georgia is a major center of both domestic and global business. The facts are impressive: According to the Georgia Department of Economic Development, 18 Fortune 500 companies have their international corporate headquarters in this state. And about seven out of every 10 financial transactions in America pass through the state. As a result, the state labor department says employment in fields related to accounting, bookkeeping, and payroll administration should rise by almost 20 percent between 2016 and 2026.
5. Manufacturing, Construction, and Transportation Trades
Skilled tradespeople such as welders, electricians, HVAC technicians, and many others can thrive in Georgia thanks to a variety of strong industries. For instance, figures from the state economic development department reveal that about 270,000 production workers contribute to an advanced manufacturing industry worth $61.1 billion. And when it comes to construction and maintenance, the outlook is enticing. The Georgia Department of Labor estimates that jobs related to residential building construction could grow in number by almost 27 percent between 2016 and 2026. And those related to providing utility services could increase in number by more than 13 percent.
Plus, Georgia has one of North America's largest logistics and transportation sectors. The state is a major hub for warehouse providers, and it boasts the best highway accessibility in the nation. That's why it can be a terrific place to pursue a commercial truck-driving career. In fact, the economic development department says that, on average, almost six million tons of freight is transported by road every week across Georgia.
6. Culinary and Tourism-Related Services
Tourists visit Georgia for everything from the region's amazing heritage sites to the diverse scenery to the down-home Southern cuisine and hospitality. That's why qualified culinary professionals are often in strong demand. Projections from the state labor department show that, between 2016 and 2026, the number of jobs in Georgia's eating and drinking establishments could rise by almost seven percent.
7. Early Childhood Education
Thanks to a growing population, Georgia is experiencing a rise in the number of working families with young children. That explains why the state labor department predicts that the employment of early childhood educators and other professionals in child day care facilities will grow by 13 percent from 2016 to 2026.
---
How to Take Action
Discover an appealing selection of colleges and trade schools in Georgia that offer training in the area you'd like to pursue. Simply type in your current zip code and click the search button to see a list of options right away!
---