Colleges & Trade Schools in Georgia
By Publisher
| Last Updated
With vocational education from colleges and trade schools in Georgia, motivated people like you can gain job-ready abilities that lead to success. This state is home to several stable or growing career sectors that offer good employment prospects, including health care, education, business, skilled trades, and the creative arts.
---
Education & Training in Georgia
This affordable Southern state is home to a broad range of trade schools, technical colleges, and other post-secondary institutions that help Georgians prepare for good careers. Many students in the region qualify for financial aid, making their vocational training or higher education truly accessible.
Key Benefits of the Region for College Students
Affordability: Georgia has the sixth-lowest cost of living in the nation.
Opportunities for more individualized instruction: In Georgia, the student-to-faculty ratio is lower than the national average at both public two-year colleges and private non-profit four-year schools.
Enhanced personal and professional growth: According to census data, Georgia has a much higher percentage of Black or African American residents compared to the nation as a whole. Meeting people with different experiences and backgrounds can boost your soft skills and help you achieve academic and vocational success.
Costs
Georgia's colleges, universities, and trade schools vary in what they charge students. A lot depends on your particular program, the type of school you attend, and your residency status. According to 2018-2019 data from the National Center for Education Statistics (NCES), the average tuition and fees at four-year degree-granting schools in Georgia broke down this way:
Public schools: $7,319 (in-state); $22,751 (out-of-state)
Private schools: $28,839
At two-year colleges and technical schools, the yearly costs are often lower than their public or private four-year counterparts.
When it comes to yearly room and board costs, the same NCES estimates show that, on average, Georgia students at four-year colleges and universities were charged the following amounts:
Public schools: $10,683
Private schools: $12,681
---
---
Trade School Accreditation
When Georgia schools are accredited, it means they have been evaluated by an independent organization and meet minimum quality standards. Accredited schools are regularly evaluated to ensure that they maintain or improve upon those standards. They are held accountable when they don't. A school must be accredited by a regional or national organization recognized by the U.S. Department of Education for students to receive federal financial aid.
In Georgia, many two- and four-year colleges, universities, and technical schools are regionally accredited by the Southern Association of Colleges and Schools Commission on Colleges (SACSCOC). Other schools, including many independent trade schools and vocational colleges, may be nationally accredited by one or more of the following organizations:
Accrediting Commission of Career Schools and Colleges (ACCSC)
Accrediting Council for Independent Colleges and Schools (ACICS)
Council on Occupational Education (COE)
Accrediting Council for Continuing Education & Training (ACCET)
The Georgia Nonpublic Postsecondary Education Commission (GNPEC) must authorize private colleges, trade schools, universities, and technical schools that provide education beyond the high school level in this state.
Financial Aid for Georgia Students
The Georgia Student Finance Commission (GSFC) administers several state-level grants, scholarships, and loan programs that help residents afford post-secondary education. For example, the HOPE programs make it easier for eligible students to attend public technical schools or public or private colleges or universities in Georgia. Many students even qualify for financial assistance geared toward earning an approved career-related certificate or diploma.
The GAfutures website makes it simple to explore your options for federal or state financial aid. Your eligibility for many forms of student assistance (including federal loans, grants, and work-study options) is based on the information you provide on the Free Application for Federal Student Aid (FAFSA).
FAQs About Being a Student in Georgia
How affordable is it to live off-campus in Georgia?
Compared to the nation as a whole, Georgia residents enjoy lower-than-average living costs. Housing is especially affordable. To rent a studio apartment, you can expect to pay a median of $885 per month. For a one-bedroom place, the median rent is $985.
Is it hard to get around Georgia without a car?
Most regions throughout the state have public transit systems with bus, rail, and van services. Georgia has 14 public transportation systems in urban areas like Atlanta, Albany, Columbus, Macon, Rome, Athens, and Savannah. In addition, 114 systems operate in rural areas.
Many college, university, and trade school students can take advantage of discounted fares on public transit. The Metropolitan Atlanta Rapid Transit Authority offers discounts to students who attend certain partner schools.
What else should I know as a Georgia student?
If you dropped out of high school, and you're at least 16 years old, you can still earn your GED and qualify for admission to many post-secondary schools in the state. An adult education program can help you prepare for GED tests.
Also, Georgia has over 400 public libraries, providing free access to a vast range of books and digital resources that can assist you with your studies. You can also access thousands of computers with high-speed Internet.
---
Georgia Schools
Sponsored Listings
Electrical/Electronics
Heating, Ventilation, and Air Conditioning (HVAC)
Medical Assistant
Medical Assistant Technology
Chamblee
Gainesville
Morrow
Accounting and Professional Business Applications
Bilingual Administrative Support
Business Information Systems
Business Management
Commercial Refrigeration
Human Resource Management
HVAC/R
Information Technology
Medical Office Administration
Business Administration
Early Childhood Education
Healthcare Information Technology
IT Support Specialist
Medical Billing and Coding
Medical Clinical Assistant
Pharmacy Technician
Dental Assisting
Dental Hygiene
HVACR
Medical Assisting
Pharmacy Technician
Welding Technology
Lilburn
Marietta
Sandy Springs
Administrative Assistant
Business Technology
Computer Operations
Massage and Spa Management
Massage Therapy
Medical Administration
Medical Assistant
Medical Billing and Coding Specialist
Medical Office Administration
Paralegal
---
---
Industry Information
Georgia has many vibrant industries, which benefit from the region's rapid growth. (The state's population is projected to expand by over 13 percent from 2020 to 2030.) Several of the most prominent sectors employ skilled workers who've completed training at Georgia trade schools and vocational colleges.
Fastest-Growing Industries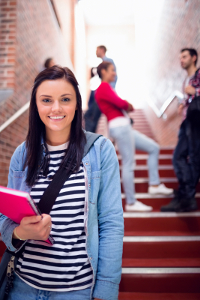 Projections from the Georgia Department of Labor show that, between 2018 and 2028, the sub-sectors below should have the highest rates of statewide employment growth.
Other information services (86.9%): This industry includes libraries and organizations that syndicate news, archive information, and provide online content or search capabilities.
Alumina and aluminum production (72%): A growing number of workers may be needed in special facilities for refining the raw materials necessary for making aluminum and related alloys (or for actually manufacturing those metals).
Other ambulatory health care services (62.2%): Workers in this sector are employed by organ and blood banks, ambulance companies, and other organizations that provide mobile medical services. (Home health care providers, diagnostic centers, medical labs, outpatient centers, and practitioners' offices are not included here.)
Urban transit systems (61.9%): As more of Georgia's residents utilize public transportation in the state's metro areas, additional workers could be needed for various bus, rail, and streetcar services.
Iron and steel mills and ferroalloy manufacturing (59.7%): Additional jobs are expected to be created in facilities that refine iron ore or produce steel or related metal alloys in sheets, tubes, pipes, or other shapes.
Careers Related to the Industries Above
Average Annual Wages
Industrial production managers

Writers

Industrial machinery mechanics

Paramedics

Bus drivers
Other Key Industries
According to the Georgia Department of Economic Development (GDEcD), the industries below provide some of the most notable contributions to the state's economic vitality and potential for future growth.
Agribusiness and biomass: Georgia is one of America's top sources of sustainable organic matter used for fuel and clean electricity generation. And GDEcD says that agribusiness is the state's leading industry with millions of acres of farmland in current use.
Information technology (IT): Hundreds of companies within the state are involved in everything from data centers and telecommunications to Internet services and software publishing for the financial and health care sectors. According to GDEcD, web and software developers alone account for almost 44,000 of the state's workers. And cybersecurity firms employ more than 27,000 of the region's residents.
Advanced manufacturing: GDEcD says that Georgia's manufacturers employ about 270,000 workers. The manufacturers help process food and make aerospace and automotive products. They also manufacture medical devices, pharmaceuticals, chemicals, plastics, fabricated metals, paper, electrical equipment, machinery, rubber, and other products.
Transportation and logistics: Georgia is a major hub for warehouse providers and boasts some of the nation's best highway accessibility. Many companies also benefit from having access to port, rail, and air distribution for their freight.
Arts, film, and entertainment: Artists, animators, game designers, music producers, interactive software programmers, filmmakers, and many other kinds of talented professionals enjoy a diverse abundance of intriguing opportunities in the state. About 200,000 people are employed in Georgia's creative sectors, according to GDEcD.
Careers Related to the Industries Above
Average Annual Wages
Software developers

Agricultural managers

Animators

Heavy truck drivers

Welders
Career Information
Occupations related to business, education, and health care offer some of Georgia's most promising opportunities. Careers that are in demand and pay well tend to require training or education beyond high school.
Job Growth
11.8% from 2018 to 2028
Job Openings
Yearly Average
Average Salary
(all occupations)
Population

Number of Employers

Key Industries
Agribusiness and biomass, information technology, advanced manufacturing, transportation and logistics, arts, film, and entertainment
Sources
Georgia Department of Labor
U.S. Bureau of Labor Statistics
U.S. Census Bureau
Georgia Department of Economic Development
Fastest-Growing Careers
According to Georgia Department of Labor projections, the following occupations could experience the most employment growth from 2018 to 2028. Wages are statewide estimates from the U.S. Bureau of Labor Statistics (BLS).
Occupational therapy assistants (59.2%): Provide therapeutic help to people who are injured or disabled and need support to improve, maintain, or develop their skills for the routine activities of everyday living or working. Earning an associate degree in the field and licensure from the Georgia State Board of Occupational Therapy can get you started.
Average yearly wage: $62,850
Personal care aides (48.2%): Support older adults or other people with disabling conditions by providing in-home assistance with non-medical tasks like bathing, grooming, dressing, cooking, eating, housekeeping, and more. You can enter the field with just a high school diploma or GED.
Average yearly wage: $26,500
Physical therapist assistants (45.7%): Help people manage pain and improve their movement and mobility as they recuperate from illness or injury. Among other requirements, you need to complete an associate degree program in this field and gain licensure through the Georgia State Board of Physical Therapy.
Average yearly wage: $55,010
Health specialties teachers, post-secondary (45.5%): Provide college-level instruction to students studying fields like human or veterinary medicine, dentistry, pharmacy, medical lab technology, physical or occupational therapy, or public health. You'll likely need a doctoral degree in your area of specialty.
Average yearly wage: $119,320
Film and video editors (44.7%): Use special computer software to choose and arrange footage for movies, television shows, online videos, or similar projects in collaboration with directors and other creative professionals. A bachelor's degree in a relevant field is often required. Still, some positions may be open to people with a career-relevant diploma or associate degree.
Average yearly wage: $65,050
Good-Paying Careers With the Most Yearly Job Openings
Occupations that pay above average and have thousands of positions open up each year tend to require post-secondary training or education. Based on 2018-to-2028 projections from the Georgia Department of Labor and wage estimates from the BLS, the careers below represent some of the best examples.
General and operations managers (8,960 yearly openings): Take on a role that significantly impacts an establishment's success by overseeing its staff and daily activities. Most managers need a bachelor's degree and a lot of experience in their particular industries at this level.
Average yearly wage: $112,800
Registered nurses (6,340 yearly openings): Contribute to the health, well-being, and comfort of medical patients by assessing their conditions, administering treatments, and much more. You need to meet various requirements to gain licensure through the Georgia Board of Nursing, beginning with completing a state-approved nursing program.
Average yearly wage: $69,590
Elementary school teachers (5,060 yearly openings): Educate kids in basic subjects like math, science, social studies, and reading or specialized areas like physical education, art, or music. You'll need to earn a bachelor's degree and meet other certification requirements through the Georgia Professional Standards Commission.
Average yearly wage: $58,190
Accountants and auditors (4,890 yearly openings): Make critical contributions to the financial health of an organization by tracking revenue and expenses, preparing reports, ensuring tax compliance, and more. At minimum, you'll need a relevant bachelor's degree.
Average yearly wage: $79,690
Business operations specialists (4,340 yearly openings): Help organizations become more sustainable, manage their security operations, audit their energy use, plan for emergencies, promote the sale of products online, or handle other highly specialized endeavors.
Average yearly wage: $75,800
---
Successful Careers Often Start With Trade School Training
Post-secondary education can significantly improve your ability to land good jobs. Vocational colleges and trade schools in Georgia offer career-directed programs that are often short, streamlined, and highly convenient, making it easier to prepare for opportunities in top industries.