West Palm Beach, Florida
Trade Schools, Colleges & Universities
By Publisher
| Last Updated
Every year, thousands of students enroll in trade schools in West Palm Beach to prepare for new opportunities in a range of expanding, well-paying career fields. It's the kind of education that can help you gain a competitive edge in today's employment market.
---
Education & Training
Colleges and trade schools in West Palm Beach offer a wide range of career-driven programs that can help you embrace new opportunities.
Key Benefits of the Area for College Students
Strong job growth: According to a report by the City of West Palm Beach, employment in the city increased more than 20 percent in five years. This increase outpaced the overall rates for both the state and the country.
Cultural diversity: With close to 26 percent of the city's population born outside of the United States (according to the report cited above), students can benefit from an enriching mix of people and perspectives.
Big-city opportunities with a laid-back vibe: Students can study and live in a relaxed environment while having easy access to the major commercial centers of South Florida.
Costs
Educational costs vary by program and institution. According to Data USA, the median tuition at four-year colleges in the Miami-Fort Lauderdale-West Palm Beach metro area are as follows:
Public schools: $2,424 (in-state); $8,712 (out-of-state)
Private schools: $16,200
---
---
FAQs About Being a Student in West Palm Beach
How expensive is it to live in West Palm Beach?
According to U.S. Census Bureau data, the median gross rent for a studio apartment in the Miami-Fort Lauderdale-West Palm Beach metro area is 7.7 percent higher than the Florida median and 12.6 percent higher than the national median. For a one-bedroom place, the median rent in this area is 13.8 percent higher and 21.6 percent higher, respectively.
How easy is it to get around?
On average, the commute time in West Palm Beach is 23.5 minutes. That's significantly lower than the nationwide average of 26.9 minutes.
For those without a vehicle, the free downtown trolley can be a good way to get where you need to go. And commuter rail service offers a convenient way to move around the larger metro area.
What sorts of amenities can students enjoy outside of school?
West Palm Beach has plenty of green spaces and waterfront areas that lend themselves to active pursuits like golfing and boating. Students can also enjoy nightclubs, museums, art galleries, boutiques, and restaurants.
---
West Palm Beach Schools
Sponsored Listings

Business
Computer & Technology
Health Care
Legal & Criminal Justice
Psychology
Science
---
---
---
Industry Information
A diverse range of industries supports West Palm Beach's economic growth, from hospitality and health care to financial services and administration.
Fastest-Growing Industries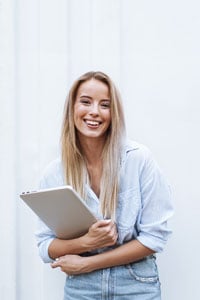 A range of industries is projected to see rapid growth between 2019 and 2027. According to the Florida Department of Economic Opportunity (DEO), the sub-sectors below should experience the highest rates of job growth in Palm Beach County:
Ambulatory health care services (22.7%): Meeting the area's residents' outpatient medical needs should generate abundant job opportunities for a wide range of professionals in the years ahead.
Transportation equipment manufacturing (22.2%): As the area produces more components for cars, trucks, trailers, ships, and airplanes, it will require more engineers and skilled tradespeople.
Truck transportation (18.1%): Moving cargo and freight over highways and interstates is a growing industry in Palm Beach County. That spells opportunity for truck drivers, material movers, and diesel engine mechanics.
Food services and drinking places (16.7%): Restaurants, bars, and nightclubs around West Palm Beach will continue to need workers to serve both residents and visitors from other areas.
Administrative and support services (16.3%): This sector encompasses workers who provide essential support in office administration, security, and cleaning. Landscaping workers, office clerks, and security guards could see new opportunities.
Careers Related to the Industries Above
Average Annual Wages
Restaurant managers

Diagnostic medical sonographers

Heavy truck drivers

Welders

Office clerks
Other Key Industries
A few other industries are also driving West Palm Beach's economy forward. According to two reports from the City of West Palm Beach, some outstanding examples include:
Financial services: Managing money is big business in West Palm Beach. The Business Development Board of Palm Beach County (BDB) notes that there are over 200 financial services companies in the city. This sector grew by 12 percent between 2012 and 2017 and is poised to continue that trend.
Information technology: Palm Beach County, as a whole, features more than 1,400 information technology companies, says the BDB. And city reports reveal that IT employment in West Palm Beach increased by 24 percent between 2012 and 2017.
Entertainment: Helping people enjoy their leisure time is a growth industry in this city. The arts and culture sectors in West Palm Beach support close to 5,300 jobs and generate $222 million in economic activity.
Tourism: West Palm Beach has a high concentration of tourism-related jobs. Around 9,800 residents are employed in this sector, which grew by more than 16 percent between 2012 and 2017.
Careers Related to the Industries Above
Average Annual Wages
Personal financial advisors

Software developers

Financial services sales agents

Sound engineering technicians

Tour guides
Career Information
Careers related to statistics and health care are on the rise in West Palm Beach. And plenty of well-paying positions are expected to open up in areas like management, accounting, and law.
Job Growth
11% from 2019 to 2027
(county)
Job Openings
Yearly Average
(county)
Average Salary
(all occupations)
Population
(city)
Number of Employers
(county)
Key Industries
Financial services, information technology, entertainment, tourism
Sources
Florida Department of Economic Opportunity
U.S. Bureau of Labor Statistics
U.S. Census Bureau
City of West Palm Beach
Business Development Board of Palm Beach County
Fastest-Growing Careers
Data from DEO show that the following occupations are likely to see the fastest employment growth rates between 2019 and 2027. Wages are based on 2019 Bureau of Labor Statistics (BLS) data for the Miami-Fort Lauderdale-West Palm Beach metro area.
Physician assistants (36.2%): Take on a lead role in patient care under a doctor's supervision. A master's degree, state license, and some experience as a registered nurse or paramedic are generally required.
Average yearly wage: $108,490
Statisticians (34.8%): Find meaningful patterns in numerical data to help businesses and government agencies make appropriate policy decisions. Most positions require a master's degree in statistics or math.
Average yearly wage: $74,510
Nurse practitioners (33.9%): Obtain advanced clinical training to become a primary care provider for medical patients. After becoming a registered nurse, you'll need to complete a master's degree.
Average yearly wage: $103,960
Home health aides (30.6%): Provide essential support and basic medical services to people in their residences. Aides who work for Medicare-certified agencies must complete a short certification program.
Average yearly wage: $24,410
Carpenters' helpers (30%): Assist in the building and repair of wooden structures by preparing materials, holding tools, and cleaning work sites. No formal training is required.
Average yearly wage: $28,770
Good-Paying Careers With the Most Yearly Job Openings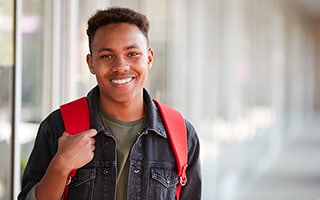 Each year in Palm Beach County, hundreds of new positions become available in jobs that pay more than the area's overall average. Below are some of the top prospects that post-secondary training can help you prepare for, based on 2019-to-2027 projections from DEO and 2019 wage information from the BLS.
Registered nurses (917 yearly openings): Bring a caring touch to patients in hospitals, clinics, nursing homes, or other settings. You'll have to complete a registered nursing program and pass a national exam to get your state license.
Average yearly wage: $69,920
Accountants and auditors (721 yearly openings): Track the money coming into and going out of a business and ensure that the records present a complete and accurate picture of the organization's financial status. You'll need a bachelor's degree in accounting or business administration.
Average yearly wage: $78,420
General and operations managers (650 yearly openings): Be responsible for managing staff and coordinating an organization's overall functioning. Managers usually have bachelor's degrees and several years of experience in their chosen industries.
Average yearly wage: $111,690
Management analysts (552 yearly openings): Study an organization's processes and develop recommendations to solve a problem or improve efficiency. A bachelor's degree is the usual requirement, though some positions call for an MBA.
Average yearly wage: $82,150
Lawyers (421 yearly openings): Provide advice about legal rights and responsibilities, draw up documents, and advocate for your clients in court. You'll need to earn a law degree and pass the bar exam in order to practice.
Average yearly wage: $150,340