West Palm Beach, Florida
Trade Schools, Colleges & Universities
Although its known for its amazing nightlife, West Palm Beach has more to offer to potential students. You will find a huge selection of top-notch trade schools, colleges, and universities that offer a range of programs. Whether you are looking for a health care college, cosmetology school, or training in another field like culinary arts, business, or technology, there are plenty of opportunities waiting for you in West Palm Beach! To find out if this is the place for you, click on a school or program below and request more information.
---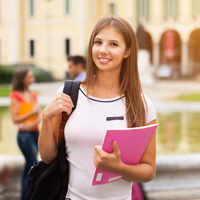 Business
Computers & Technology
Health Care
Legal & Criminal Justice
Featured Schools
Accounting
Business Administration

Finance
Hospitality Management
Human Resources Management
International Business
Management
Marketing
Transportation and Logistics

Crime Scene Technology
Criminal Justice
Cyber Forensics/Information Security
Forensic Investigations: Science Concentration
Health Science
Health Services Administration
Homeland Security
Information Technology
Information Technology Management
Integrated Marketing Communications
Legal Studies
Medical Assisting
Nursing
Nursing BSN (RN to BSN)
Occupational Therapy Assistant
Paralegal Studies
Physical Therapist Assistant
Psychology
Radiologic Technology
Sports Medicine & Fitness Technology
---
Business Office Administration
Computer & Network Technician
Dental Assistant
Heating, Ventilation and Air Conditioning
Medical Assistant Technician
Medical Front Office and Billing
Patient Care Technician