Orlando, Florida
Trade Schools, Colleges & Universities
By Publisher
| Last Updated
Trade schools in Orlando are focused on helping students develop valuable skills that can lead to enjoyable and satisfying careers in a wide variety of expanding industries. You can prepare to embrace new opportunities while enjoying the region's many attractions and advantages.
---
Education & Training
Orlando trade schools, colleges, and universities help hundreds of thousands of students get the education they need for great new careers.
Key Benefits of the Area for College Students
Abundant professional opportunities: Orlando led the rest of Florida in job growth for four consecutive years.
Stable weather: Orlando is blessed with year-round sun. Its inland location means it is less affected by hurricanes than coastal regions of the state.
High percentage of young people: U.S. Census Bureau data indicates that half (49.9%) of Orlando's population falls between the ages of 15 and 44, which is far higher than the average for both the state (36.8%) and the nation (39.7%).
Costs
Colleges and trade schools in Orlando charge different amounts for their various programs. But according to Data USA, the median tuition and fees at four-year colleges in the city are:
Public schools: $1,984 (in-state); $7,933 (out-of-state)
Private schools: $13,800
---
---
FAQs About Being a Student in Orlando
What's the cost of living like in Orlando?
The cost of rental housing in the Orlando metro area is 5.3 percent higher than the statewide median and 18.8 percent higher than the national median, according to overall census data. Renting a studio apartment in the area costs a median of $1,138 per month, while a one-bedroom goes for $1,092.
What's the deal with transportation?
If you cannot drive, you can take advantage of the LYNX bus system, which covers Orlando and the surrounding areas. Another option is the SunRail commuter train system, which connects Orange, Seminole, Osceola, and Volusia counties.
What other amenities are available to students in Orlando?
The public library system has 15 branches throughout Orange County that provide books, online databases, and streaming services. Plus, Orange County residents can enjoy free access to the many amenities at the main branch's Melrose Center, such as audio and video production studios, flight and construction equipment simulators, and a fabrication lab equipped with 3D printers.
---
Orlando Schools
Sponsored Listings

Business
Computer & Technology
Health Care
Legal & Criminal Justice
Psychology
Science
---
Accounting - Online
Criminal Justice - Online
Legal Studies - Online
Medical Assistant - Online
Medical Billing and Coding Specialist - Online
Paralegal Studies - Online
Business Office Administration
Heating, Ventilation and Air Conditioning
Medical Assistant Technician
Medical Front Office and Billing
Patient Care Technician
Pharmacy Technician
Business-Entrepreneurship, Management and Marketing
Business Office Specialist
Electrical
Electrical with PLC
Information Technology with Emphasis in Cybersecurity
Medical Assistant Technician
Medical Assistant Technician with Emphasis in Basic X-Ray
Medical Billing and Coding Specialist
Accounting
Biomedical Sciences
Business Administration:

Finance
Hospitality Management
Human Resources Management
International Business
Management
Marketing
Transportation and Logistics

Crime Scene Technology
Criminal Justice
Exercise Science
Forensic Investigations - Investigations Concentration
Health and Human Performance
Health Science
Health Services Administration
Histotechnology
Homeland Security
Information Technology
Information Technology Management
Legal Studies
Management Information Systems
Medical Administrative Billing and Coding
Medical Assisting
Medical Laboratory Science
Medical Laboratory Technician
Nursing
Nursing BSN (RN to BSN)
Occupational Therapy Assistant
Paralegal Studies
Psychology
Radiologic Technology
Electrical Trades Technology
HVAC
Medical Assisting
Veterinary Assisting
Welding Technology
---
---
Industry Information
Orlando is widely known for its theme parks, but tourism is not the only game in town. Many area residents also find good jobs in health care, aviation, manufacturing, and more.
Fastest-Growing Industries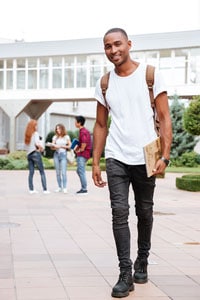 A range of industries is projected to see substantial growth in Orange County between 2019 and 2027, according to the Florida Department of Economic Opportunity (DEO). Here are the sub-sectors that are estimated to have the highest employment growth rates over that time:
Ambulatory health care services (28%): A wide range of health professionals will be needed to deliver Orlando residents' medical services outside of a hospital setting.
Social assistance (21.1%): Connecting vulnerable community members with the support they need will require social workers and human services specialists' skills in the years ahead.
Food services and drinking places (17.9%): Orlando's restaurants and bars will require more workers to keep up with the demand from both tourists and locals.
Support activities for transportation (17.6%): This expanding sector includes workers who handle cargo, direct traffic, and perform other essential support functions for air, road, rail, and water transportation.
Air transportation (17%): Moving people and goods via airplanes or helicopters is expected to generate plenty of career opportunities in the Orlando area in the years ahead.
Careers Related to the Industries Above
Average Annual Wages
Aircraft mechanics

Restaurant managers

Cargo and freight agents

Family social workers

Medical secretaries
Other Key Industries
According to the Orlando Economic Partnership, four out of five workers in the region have jobs outside of the hospitality sector. It points out that notable industries include:
Advanced manufacturing: From turbines and transistors to sensors and microelectronics, a huge (and growing) array of components and goods are produced by Orlando firms.
Aviation, aerospace, and defense: Orlando is a major simulation and training center for the nation's armed forces. The Orlando Economic Partnership says that more than 200 aviation, aerospace, and defense companies employ over 26,000 people throughout the region.
Life sciences and health care: Researching vaccines, developing medical devices, and advancing digital health are just some areas that local companies specialize in. According to the Orlando Economic Partnership, 58,500 people are already employed in this sector, and that number will likely rise.
Technology: Some of the biggest names in digital media, data management, and software and game development have operations in the region. According to the Orlando Economic Partnership, this diverse sector comprises 2,800 companies and supports 33,400 jobs.
Careers Related to the Industries Above
Average Annual Wages
Software developers

Biomedical engineers

Medical scientists

Animators

Commercial pilots
Career Information
Many of the most rapidly expanding occupations in the Orlando area are related to health care. But numerous opportunities are also expected to open up in fields like management, real estate, and accounting.
Job Growth
12.7% from 2019 to 2027
(county)
Job Openings
Yearly Average
(county)
Average Salary
(all occupations)
Population
(city)
Number of Employers
(county)
Key Industries
Advanced manufacturing, aviation, aerospace, defense, life sciences, health care, technology, tourism
Sources
Florida Department of Economic Opportunity
U.S. Bureau of Labor Statistics
U.S. Census Bureau
Orlando Economic Partnership
Fastest-Growing Careers
According to DEO, below are the occupations expected to see the most rapid growth in Orange County between 2019 and 2027. Wage information is drawn from 2019 Bureau of Labor Statistics (BLS) data for the Orlando-Kissimmee-Sanford metro area.
Physician assistants (43%): Conduct patient exams, make diagnoses, and administer treatments under the supervision of a doctor. You must obtain both a master's degree and a state license.
Average yearly wage: $115,250
Nurse practitioners (41.2%): Provide an advanced level of nursing care, including ordering lab tests and prescribing medicines. You'll need to become a registered nurse, then complete a master's degree.
Average yearly wage: $99,370
Statisticians (37.5%): Gather and analyze numerical data for academic institutions, sports teams, healthcare companies, government agencies, and other organizations. In most cases, a master's degree is required.
Average yearly wage: $60,750
Medical assistants (32.6%): Perform a wide array of clinical and clerical tasks, such as measuring vital signs, administering injections, updating medical records, and scheduling appointments. Post-secondary training is often required, but some assistants learn on the job.
Average yearly wage: $33,310
Physical therapist assistants (32.3%): Implement physical therapists' treatment plans by providing hands-on assistance to patients with movement and pain management issues. You'll need an associate degree and a state license.
Average yearly wage: $72,600
Good-Paying Careers With the Most Yearly Job Openings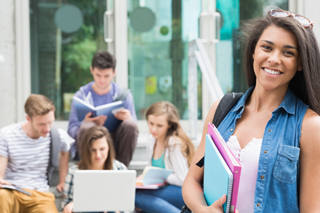 With post-secondary training, you can get the qualifications you need to pursue one of the hundreds of well-paying jobs in Orange County that become available each year. Below are a few examples of career fields with a high number of projected openings between 2019 and 2027, according to DEO. Wage data is from the BLS.
Registered nurses (1,261 yearly openings): Dispense care, advice, and support to sick and injured people. You'll need an associate degree or higher, plus a state license.
Average yearly wage: $64,990
Accountants and auditors (1,073 yearly openings): Keep track of an organization's funds and inspect all financial records for accuracy and completeness. A bachelor's degree is the usual requirement.
Average yearly wage: $71,360
General and operations managers (892 yearly openings): Lead a company forward by coordinating activities across different departments. Typically, managers have bachelor's degrees along with plenty of industry experience.
Average yearly wage: $101,310
Management analysts (754 yearly openings): Evaluate an organization's processes and policies to recommend ways to boost efficiency or profitability. A bachelor's degree is usually sufficient, but some employers look for candidates with an MBA.
Average yearly wage: $85,320
Real estate sales agents (643 yearly openings): Help clients buy or sell houses, condos, office buildings, or other types of properties. You'll need to take a short training course and pass a state licensing exam.
Average yearly wage: $53,210
---
A Vocational Program Can Elevate Your Potential
For students who go to trade schools in Orlando, the advantages can include flexible schedules, convenient locations, the chance to gain career-ready skills, and much more.