---
---
5 Career Areas Worth Considering in Jacksonville, Florida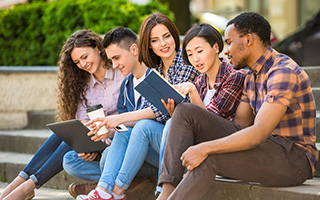 What if you could train and work in a place with a low cost of living, short commute times, fantastic year-round weather, and 90 miles of beaches to boot? It's no wonder that Jacksonville is the second most popular U.S. city for Americans to move to.1 This part of Florida offers impressive economic opportunities and outstanding recreation and entertainment options along with laid-back Southern hospitality. And with a workforce that's four years younger than the state average, Jacksonville is a great place to begin a career.2
Some job sectors with a bright future include:
1. Health Services
Health science is one of the biggest games in town. One in every six employees in the Jacksonville region (i.e., almost 94,000 people) works in the healthcare and bioscience sectors.2 The city is home to an impressive array of healthcare facilities, including more than 20 hospitals and one of only three Mayo Clinics in the U.S. So there are countless opportunities to make your mark.
In fact, seven of the top 10 fastest-growing jobs in Florida are in the health field.3 And the Jacksonville area, in particular, is seeing significant growth in this sector. Consider the following occupations, for example. These figures indicate the projected growth in employment between 2016 and 2024 for the Workforce Development Area that includes Jacksonville, as well as each occupation's average annual wage in 2016:4
Physical therapist assistants—36.6 percent / $64,126
Emergency medical technicians and paramedics—27.5 percent / $27,622
Medical assistants—27.1 percent / $29,058
Registered nurses—17.9 percent / $62,712
Pharmacy technicians—16.5 percent / $28,122
Radiologic technologists—12.5 percent / $51,314
2. Technology
Information technology is a key industry in Jacksonville, employing over 17,000 people in areas like computer programming, software development, and network administration. Check out the projected job growth and average salaries for the following occupations:4
Web developers—27.5 percent / $70,200
Software developers, applications—21.5 percent / $94,702
Computer network support specialists—14.5 percent / $59,384
Database administrators—12 percent / $82,306
Computer network architects—11.5 percent / $75,629
Network and computer systems administrators—10.5 percent / $80,392
3. Criminal Justice
Like every community, Jacksonville relies on qualified professionals to help keep its citizens safe. The area is expected to have more than 1,600 job openings for law enforcement workers between 2016 and 2024. Forensic science technicians have an especially rosy outlook, with projected job growth of almost 18 percent.4 That's why you would be wise to consider the criminal justice, forensic science, and crime scene technology programs offered by trade schools and colleges in Jacksonville. Training in these areas could help you take your place among the city's finest.
4. Transportation and Logistics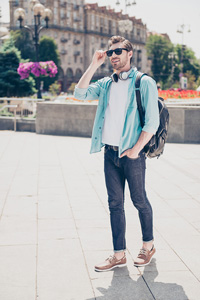 With three major railroads using Jacksonville as a hub, three major interstates connecting the area with the rest of the country, and a deep-water port comprising three marine terminals, the city has easy access to major markets in the U.S. and abroad.
And the world is taking notice. Global distribution giant Amazon, for instance, is actively building multiple fulfillment centers in Jacksonville that will create more than 2,500 new jobs.5 Plus, the region features close to 100 aviation-related defense contractors that rely on skilled technicians and laborers.2 With the right qualifications, you could take advantage of some good opportunities in the transportation and logistics field.
5. Financial Services
A growing number of major financial institutions are moving their operations to Northeast Florida and hiring local workers with expertise in banking, investments, and insurance. The Jacksonville campus of Deutsche Bank, for instance, already employs around 2,000 people and expects to add to that number in 2017.2 Fidelity National Financial, a Fortune 500 company, is headquartered in the city. And the area is expected to see a 12.3 percent increase in jobs for financial specialists (such as accountants, auditors, and credit counselors) between 2016 and 2024.4 That means plenty of opportunity for those with a head for business.
---
Take Charge of Your Future
Make the first move toward a fulfilling career. Career colleges, universities, and trade schools in Jacksonville, FL can help you achieve your vocational goals and put you on a path to success. Enter your current zip code into the school finder below to find program options near you!
---
---
1 Realtor.com, "The New Hot Spots Where Americans Are Moving Right Now," website last visited on September 7, 2017.
2 JAXUSA Partnership, website last visited on April 28, 2017.
3 State of Florida, Agency for Workforce Development, Bureau of Workforce Statistics and Economic Research, 2019 - 2027 Employment Projections, website last visited on January 2, 2020.
4 Florida Department of Economic Opportunity, Employment Projections Data, website last visited on April 28, 2017.
5 The Florida Times-Union, website last visited on February 1, 2018.