6 Fast-Growing Job Sectors in Washington, DC
America's capital region is always alive with activity and interesting opportunities, especially for people with marketable qualifications. That's why career colleges and trade schools in DC focus on providing programs that align with those opportunities. After all, the District of Columbia and its surrounding metro area are growing quickly, which is generating all kinds of new possibilities. Check out these compelling facts:
More than 237,000 people work in DC's government sector. Yet private sector employment within the District grew by 21 percent between 2007 and 2017 to more than 560,000 professionals.*
About 13,000 non-profits and associations operate in DC—the highest concentration of such organizations in the nation. Collectively, they employ roughly 55,000 people.**
Between 2010 and 2016, Washington, DC's population grew by 12.6 percent.* And in 2016, the city was home to 681,170 residents.*
The greater Washington metropolitan area, which includes DC as well as a number of surrounding counties in Maryland, Virginia, and West Virginia, had a population of over 6.1 million people in 2016.**** As a result, you don't necessarily have to attend school within the District. Many colleges near Washington, DC allow you to reap the same benefits.
Here are six of the DC region's fastest-growing job categories:
1. Health Care and Social Assistance
As in most other areas of the country, the need for medical and health services continues to rise in Washington, DC. In fact, employment in this sector grew by 27.5 percent—to 66,800 people—from 2004 to 2014. And the projections for future job increases look even brighter. For example, check out the employment growth rate expected between 2014 and 2024 in these occupations:*
Home health aides—47.2 percent
Diagnostic medical sonographers—29.4 percent
Phlebotomists—21.3 percent
Medical assistants—21 percent
Dental hygienists—18.7 percent
Physical therapist assistants—16.9 percent
Medical billers and coders—16.4 percent
2. Computer Technology
Washington, DC is becoming recognized as one of America's best cities for technology startups thanks, in part, to many recent successes. For instance, from 2007 to 2017, employment in the category that includes technical services professionals grew by 12.5 percent within the District.* And additional job growth is expected. Between 2014 and 2024, employment within the category of computer systems design and related services is projected to rise by 23 percent.*
3. Construction Trades
Quite a bit of new development is planned for the DC area in the coming years. And a lot of it is because of the push for more sustainable and energy-efficient buildings, particularly in the public sector. That will likely equate to a lot of great opportunities for tradespeople like HVAC and electrical technicians.
But the future looks just as vibrant in other construction sectors as well. For example, from 2014 to 2024, employment in residential building construction is expected to grow by over seven percent. And jobs in utility system construction are projected to increase in number by 31.6 percent.*
4. Professional Design and Creative Arts
Washington, DC's creative sector supports almost 124,000 jobs across several industries.*** Those career opportunities are found in areas as diverse as design, the media arts, film, and the performing arts, among others. But DC is especially known as a place with a high density of interior and graphic designers. And their future looks good. From 2014 to 2024, job growth in the area of specialized design services is anticipated to rise by 7.2 percent.*
5. Business and Criminal Justice Administration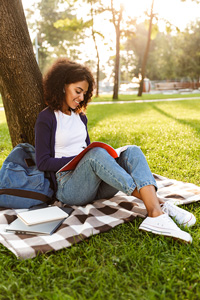 Given the national capital region's high concentration of both public and private organizations, it shouldn't be surprising that people with good business skills can thrive in DC. That's true whether they're employed by corporations, non-profits, or the federal or local government. In fact, from 2004 to 2014, the number of jobs in the area of professional and business services increased by nearly 13 percent. And from 2014 to 2024, employment in the business support sector is projected to rise by 10 percent.*
But with so much important and often high-profile business taking place, a great need also exists for people who have a criminal justice background—and not just to work for government agencies, of which there are several in DC. Rather, many private companies—as well as some public officials—find it necessary to employ or hire private investigators or security experts to help protect their interests. As a result, jobs in the category of investigation and security services are projected to increase in number by 4.6 percent from 2014 to 2024.*
6. Culinary Arts
The District of Columbia is quickly becoming known for its energetic restaurant scene. Many talented chefs are being drawn to the city and adding their own takes on a wide variety of high-end cuisine. And that's led to the culinary arts accounting for about 25 percent of Washington, DC's creative economy. Of course, the region's restaurant industry is also helped greatly by the fact that DC is a major tourist destination. In 2015, the District hosted 21.3 million visitors who, collectively, spent over $7.1 billion in the city.***
---
---
* The District of Columbia, website last visited on April 16, 2018.
** Washington, DC Economic Partnership, website last visited on April 16, 2018.
*** DC's Economic Strategy, website last visited on March 8, 2018.
**** Census Reporter, website last visited on March 8, 2018.