Trade Schools and Colleges in Washington, DC
By Crystal Lee
| Published
| Last Updated
Summary
At colleges in Washington, DC, students have the chance to expand their marketable skills and prepare for satisfying careers in a range of fast-growing industries. Plus, living in the nation's capital means being within easy reach of a large number of companies, agencies, and organizations that offer fascinating opportunities.
District of Columbia Snapshot
Job Growth
7.6% from 2016 to 2026
Job Openings
Yearly Average
Average Salary
(all occupations)
Population

Number of Employers

Key Industries
Education, health care, life sciences, professional services, technology, tourism and hospitality
Sources
DC Department of Employment Security
Bureau of Labor Statistics
U.S. Census Bureau
DC Economic Strategy
---
---
Industry Information
As the seat of the U.S. government, Washington, DC, features a unique mix of industries that generate thousands of good jobs. Sectors like health care, education, tourism, and information technology all have a significant presence here.
Fastest-Growing Industries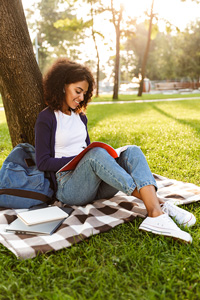 Between 2016 and 2026, the industries listed below are projected to see the most rapid rates of job growth, according to data from the DC Department of Employment Services (DOES):
Home health care services (54.3%): As District residents get older and require more assistance to stay healthy and safe, the demand for professionals who provide skilled nursing and other services in people's homes will continue to grow.
Outpatient care centers (37.6%): Specialized facilities that focus on areas like kidney dialysis, substance abuse, or mental health are expected to see an increased need for workers in the years ahead.
Educational support services (34.6%): This sub-sector is comprised of a wide range of professionals who contribute to the school system without providing direct instruction, such as educational consultants, exchange program administrators, and testing specialists.
Other information services (33.7%): Supplying people with information through archives, libraries, web portals, and news syndicates will likely generate more and more jobs in DC over the coming years.
Offices of health practitioners (aside from doctors and dentists) (30.7%): Throughout the District, opportunities should continue to expand for medical professionals like optometrists, audiologists, and physical therapists, as well as the assistants and aides who support them.
Careers Related to the Industries Above
Average Annual Wages
Editors

Educational counselors

Substance abuse counselors

Licensed practical nurses

Physical therapist assistants
Other Key Industries
The following are a few examples of other sectors that have a sizeable impact on the District's economy, according to the DC Economic Strategy developed by the District government, the deputy mayor's office, and the Washington DC Economic Partnership:
Life sciences: DC has numerous research institutes that specialize in areas like pharmacology, genomics, and pediatrics. Major agencies like the Food and Drug Administration and the Department of Health and Human Services are also based here.
Professional services: Employing more than 125,000 people, this sector accounts for more jobs in DC than any other industry aside from the national government. Professionals in the legal, accounting, design, architecture, and administration fields can find plenty of opportunities.
Technology: Driven in part by the needs of federal agencies, DC is a major center for high-tech pros in areas like cybersecurity and cloud computing. In fact, a CompTIA report shows that Washington, DC, has the third-highest net tech employment among U.S. cities. It also has one of the highest percentages of women in its tech workforce.
Tourism and hospitality: The DC area plays host to a large number of conventions, meetings, exhibitions, and vacations. As a result, more than 75,000 of the region's residents work in accommodation, food services, and entertainment.
Careers Related to the Industries Above
Average Annual Wages
Hotel managers

Computer systems analysts

Architects

Paralegals

Biological technicians
Career Information
In Washington, DC, occupations related to health care and information technology are expected to see the greatest growth. But fields like business, law, and communications are also projected to have numerous high-paying job openings.
Fastest-Growing Careers
Based on DOES projections, the following occupations should see the highest rates of job growth over the 2016-to-2026 period. Wages reflect 2019 Bureau of Labor Statistics (BLS) data for the District of Columbia.
Home health and personal care aides (47.5%): Travel to people's homes to render assistance with essential tasks such as cooking, dressing, and bathing. Home health aides also provide basic medical services like checking blood pressure and administering medications.
Average yearly wage: $31,150
Information security analysts (34.9%): Keep an organization's critical data safe by developing policies and procedures to mitigate risks and prevent security breaches. A bachelor's degree and some related industry experience are normally required.
Average yearly wage: $119,160
Applications software developers (34.2%): Create and modify the programs that run on people's computers, tablets, phones, and other devices. You may need a bachelor's degree, but not all employers require one.
Average yearly wage: $72,480
Physician assistants (31.2%): Examine and treat medical patients under the supervision of a doctor. You'll need to complete an approved master's degree program and pass a national certifying exam in order to become licensed in DC.
Average yearly wage: $117,000
Nurse practitioners (30.3%): Provide an advanced level of nursing care that includes ordering tests and prescribing medications. After becoming a registered nurse, you must complete a master's program, pass a national exam, and obtain a certificate from the DC Board of Nursing.
Average yearly wage: $111,950
Good-Paying Careers With the Most Yearly Job Openings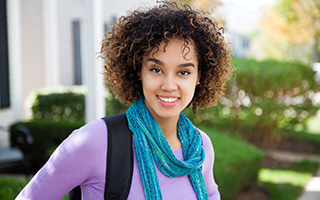 Within the District, several career fields tend to come with higher-than-average wages and have thousands of openings each year, but you'll need post-secondary training in order to qualify for many of them. Below are five examples, drawn from DOES projections and BLS wage data:
General and operations managers (2,777 yearly openings): Oversee the staff and direct the daily functions of a business. It's important to have some relevant industry experience, and you will likely need to have a bachelor's degree.
Average yearly wage: $153,000
Management analysts (2,295 yearly openings): Study the way an organization operates and recommend measures to boost efficiency and profitability. While a bachelor's degree is the minimum requirement, some positions call for an MBA.
Average yearly wage: $107,000
Lawyers (1,924 yearly openings): Conduct research, dispense advice, and advocate for clients in legal proceedings. Becoming licensed to practice involves completing law school and passing the DC bar exam.
Average yearly wage: $192,180
Public relations specialists (1,878 yearly openings): Craft a positive public image for client organizations by developing social media campaigns and cultivating relationships with journalists. You'll generally need a bachelor's degree.
Average yearly wage: $109,390
Accountants and auditors (1,231 yearly openings): Track an organization's revenues and expenses and ensure that all documentation complies with government regulations. A bachelor's degree is the usual requirement.
Average yearly wage: $103,930
---
---
Education & Training
By completing a program at a trade school or college in Washington, DC, you can prepare for new opportunities and take advantage of the region's student-friendly features.
Key Benefits of the Region for College Students
Lots of ways to make connections: Washington, DC, ranked as the fourth-best city for networking in a Tech.co study.
Access to world-class experts: Museums, think tanks, and other organizations throughout the region often host speakers, panel discussions, or other educational events that are open to the public.
Abundant internship opportunities: The nation's capital is home to a ton of research centers, policy institutes, and government agencies that can provide valuable training experiences.
Costs
Your educational expenses will vary depending on many factors, such as the specific program you choose and the institution you attend. That said, National Center for Education Statistics (NCES) data from 2017-2018 reveals the average undergraduate tuition and fees at four-year degree-granting schools in the District of Columbia:
Public schools: $5,756 (in-district); $12,092 (out-of-district)
Private schools: $41,775
Costs for two-year schools are not available.
The average cost of room and board at private schools in DC is $15,835, according to the same NCES data. Room and board information for public schools is not available.
FAQs About Being a Student in Washington, DC
How expensive is it to live in the nation's capital?
Data from Sperling's BestPlaces shows that while health costs in DC are somewhat lower than the national average, most other kinds of living expenses are higher. On average, you can expect to pay $1,415 a month for a studio apartment and $1,454 for a one-bedroom in the Washington area.
What are the options for getting around?
Washington, DC, is one of the top 10 cities in the U.S. for both walkability and transit-friendliness, according to Walk Score.
The Washington Metropolitan Area Transit Authority (WMATA) has a comprehensive network of bus and rail routes that covers both downtown and the outer suburbs, making it easy to get where you need to go. And if you attend a school that participates in the University Pass program (such as Carnegie Mellon University Heinz College, Washington College of Law, or American University), you can qualify for unlimited rides during the semester, with the price built into the school's cost of attendance.
Plus, the Capital Bikeshare program has more than 500 stations around the DC area. For $85, you can get an annual membership that entitles you to unlimited rides of 30 minutes or less.
Many students also use rideshare services like Uber and Lyft.
Are there any other career-building opportunities for students?
Donating your time can be a great way to develop your skills, connect with others, and improve your resume. Plenty of organizations in the DC area accept volunteers in areas like writing, translating, designing, teaching, and more. There's even a long list of online volunteering opportunities that DC students can explore.