---
---
8 Rapidly Growing Career Sectors in Colorado Worth Training For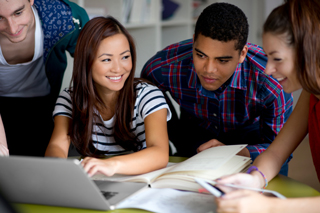 Few other regions in America can match what Colorado offers to people who want to create prosperous and enriching lives. After all, this state doesn't just have awe-inspiring scenery and one of the nation's fastest-growing economies. It also consistently ranks among the best places in the country for career opportunities, happiness, and overall quality of life.1
Plus, Colorado's population is among the most highly educated in America. In fact, more than 37 percent of the state's residents who are older than 25 are college graduates (compared to the national average of just over 29 percent).1 So getting post-secondary training can greatly improve your chances of attaining success in this region. It's why a lot of Colorado trade schools and vocational colleges provide the opportunity to earn a career-focused degree or diploma through a fast and streamlined program.
And growth is occurring all over Colorado. Between 2010 and 2040, the number of people who call this state home could grow by over 55 percent to almost eight million.2 Most of that growth is expected to happen along the Front Range in places like El Paso, Denver, Arapahoe, Jefferson, Adams, Larimer, Boulder, and Douglas counties. But other parts of the state—such as the Eastern Plains, Central Mountains, and Western Slope—may also continue to experience increases.
The result is that, from 2018 to 2028, more than 530,000 new jobs are expected to be created statewide.3 And those jobs could be available in a sizeable number of different occupational sectors. Here are eight of the most appealing examples:
1. Creative Services
Colorado is an amazing place to live and work if creativity is what drives you. When you consider that the state's creative arts sector has been growing more quickly than what you'll find in most other regions of the U.S., it's easy to understand why. The state continues to rank at or near the top in the nation for the percentage of people who participate in the arts or are part of the creative class as designers, writers, filmmakers, digital media artists, or other skilled and talented professionals.1
Plus, about one-third of Colorado's artists are employed in the occupational category made up of professional, technical, and scientific services. Between 2018 and 2028, the employment of Coloradans in that category is projected to rise by about 31 percent, which translates to over 69,600 new jobs.3
2. Healthcare and Wellness Services
It's no big secret that Colorado is already considered one of the healthiest and fittest states in America. Active living is a major focus for a lot of the region's residents. And they tend to invest a lot of their time and money on staying well, whether that involves regularly seeing medical or dental care providers, massage therapists, or even personal fitness trainers.
But between 2010 and 2030, the number of Coloradans over the age of 65 could grow by 125 percent, which will put increased demand on the state's healthcare sector.2 In addition, major new projects in the health and bioscience industries have already helped grow the demand for qualified professionals in this area. For instance, Aurora (a large suburb of Denver) is now home to the Anschutz Medical Campus and the Fitzsimons Life Science District, which is the biggest redevelopment of its kind in the U.S.1
In total, about 16,400 companies operate in the state's health and wellness sector.1 And from 2018 to 2028, more than 101,000 new healthcare and social assistance jobs are predicted to be generated in Colorado—an increase of over 30 percent over that period.3
3. Construction and Specialty Trades
With population and economic growth comes the need for new buildings and infrastructure, along with renovations or repairs to existing roads and structures. That's why it's easy to find construction happening in almost every major region of Colorado. Residential, commercial, industrial, and civil construction projects are all taking place at a rapid pace.
Construction is expected to see some of the highest employment growth between 2018 and 2028. Over that decade, employment in this industry could grow by almost 29 percent. That could mean over 50,000 additional construction jobs, including almost 32,000 jobs for specialty trade contractors like HVAC techs and more than 6,600 jobs for people in the heavy and civil engineering trades.3
As a result, there might be no better time to explore the training options offered by trade schools in Colorado. The potential opportunities are simply too extensive to ignore.
4. Business and Financial Services
Colorado has established a great reputation as a place to do business. That's especially true for the regional corridor of the state that stretches from Fort Collins to Denver to Colorado Springs along the eastern edge of the Rocky Mountains. And it includes other fast-growing Front Range cities such as Aurora, Littleton, Wheat Ridge, Castle Rock, and Fountain.
In fact, Colorado has been ranked as one of the top-five places in the country for business startup activity.1 And Colorado's financial services sector supports about 9,400 companies and provides about $7.9 billion in annual wages.1 Plus, the number of jobs related to finance and insurance is projected to rise by over 13.5 percent from 2018 to 2028.3
5. Technology
This state continues to attract both established and emerging technology companies. They're involved in everything from advanced electronics to web development and computer information systems. In fact, with close to 11,000 technology companies already, Colorado's tech sector continues to grow: Every 72 hours, a new digital tech company launches in the state.1
In addition, the advanced manufacturing sector, which relies heavily on new technologies, is also showing a lot of potential. Over 112,000 Coloradans already work for about 6,300 manufacturing companies, but the possibility exists that many more jobs could continue to be added, including for those who specialize in developing the technology that makes it all possible.1
6. Aerospace, Aviation, and Transportation
A lot of people don't know this, but Colorado has a huge aerospace industry. Major companies that design and build rockets, advanced aircraft, satellites, and unmanned aerial vehicles (UAVs) operate within the state. And the region is also home to large military bases and command centers such as NORAD and Air Force Space Command. The result is that the region supports a large concentration of various professionals with aviation and space-related expertise.
Plus, the state has become a major transportation hub thanks to interstate highways like I-70, I-25, and I-76 as well as the Denver International Airport (DIA). Not only has DIA been ranked the fifth-busiest airport in America, but it also helps anchor thousands of aviation jobs. And a lot of those jobs can be found at the state's 76 public use airports or the 16,700 logistics and transportation-related companies.1
All totaled, these sectors support the annual employment of more than 214,500 Coloradans.1
7. Sustainable Energy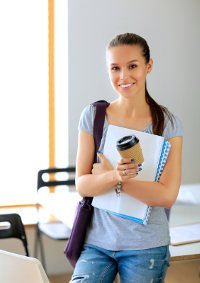 Colorado is consistently recognized as a leader in sustainable energy development. In fact, this state was the first one in America where voters approved a clean-energy standard.1 As a result, many companies within this sector have taken notice and moved or expanded their operations to the state. For example, wind-energy manufacturers have taken root in places like Broomfield. And many other jobs in solar and wind technology are being generated by the state's power utilities as well as many other companies.
8. Tourism-Related Services
People travel to Colorado from all around the world to enjoy world-class skiing, hiking, biking, river rafting, camping, and many other outdoor activities. But they also visit the state for its rich heritage and exciting cultural institutions and activities. The state is simply filled with more fantastic tourist attractions than it is possible to list. But just a few examples include Red Rocks Amphitheater, the Great Sand Dunes of the San Luis Valley, and the mountain towns of Vail, Aspen, and Breckenridge.
Of course, the state also offers terrific culinary possibilities, which is why more than 47,500 new jobs in the food and drink sector are projected to be created between 2018 and 2028.3
---
Where to Start
Begin by exploring the many Colorado trade schools and career-oriented colleges that might be near you. Simply put your zip code into the following search tool to see a selection of training programs that might interest you!
---
---
1 Colorado Office of Economic Development & International Trade, website last visited on July 31, 2019.
2 State of Colorado, website last visited on July 31, 2019.
3 Colorado Department of Labor and Employment, website last visited on January 24, 2020.