Colleges and Trade Schools in Colorado
By Publisher
| Published
| Last Updated
The programs at colleges and trade schools in Colorado are designed to help students develop the skills that lead to vocational success. And the region's strong economy is generating growing numbers of opportunities in numerous career sectors, such as technology, business, health care, and more.
---
Education & Training in Colorado
With a robust economy and a wide variety of vocational colleges, trade schools, and other post-secondary options, Colorado is an excellent place to train for new opportunities.
Key Benefits of the Region for College Students
Better chance for personalized instruction: Colorado's public two- and four-year schools have student-to-faculty ratios lower than the U.S. averages.
Less student debt: According to the Institute for College Access & Success, Colorado graduates have one of the lowest average student debt levels in the nation.
Expanding employment opportunities: Data from the Bureau of Economic Analysis shows that Colorado boasted the sixth-highest average annual rate of job growth between 2014 and 2019.
Colorado Student Costs
The cost of post-secondary education in Colorado varies from school to school. However, National Center for Education Statistics (NCES) data shows that in 2018-2019, the average tuition and fees at four-year schools in the state were as follows:
Public schools: $9,394 (in-state); $30,140 (out-of-state)
Private schools: $23,560
Yearly tuition costs at two-year schools are often lower than at four-year institutions.
The same NCES estimates reveal that for students who lived on campus at Colorado's four-year schools, average room and board costs amounted to the following:
Public schools: $12,472
Private schools: $12,725
---
---
Accreditation for Colleges & Trade Schools in Colorado
Accreditation signifies a school has been evaluated by an independent agency and has met or exceeded specific quality standards. Plus, a school must be accredited by a regional or national body approved by the U.S. Department of Education for its students to qualify for federal financial aid.
Many Colorado universities and community colleges are regionally accredited by the Higher Learning Commission (HLC). Trade and vocational schools often seek national accreditation through agencies like the Accrediting Commission of Career Schools and Colleges (ACCSC) or the Council on Occupational Education (COE).
Private vocational colleges and trade schools in Colorado also need a license from the Division of Private Occupational Schools before they can offer instruction to Colorado students.
Financial Aid for Colorado Students
The Department of Higher Education offers information on different forms of state aid that Colorado students can access. The list includes need-based grants, work-study programs, and tuition assistance initiatives funded by the state but disbursed through individual institutions. Contact the financial aid office at the school you're interested in attending for details on what's available.
The College Opportunity Fund (COF) program provides a per-credit-hour stipend to Colorado students who attend participating public or private schools. The stipend amount is set annually, and students at public schools receive more than those at private institutions. You can apply through the program's website.
Most forms of federal and state aid are awarded based on information students provide on the Free Application for Federal Student Aid (FAFSA).
ASSET (Advancing Students for a Stronger Tomorrow) students can apply for state-funded aid using the Colorado Application for State Financial Aid (CASFA). ASSET students have lived in Colorado for at least three years and graduated from a high school in the state or passed an equivalency exam, but lack lawful immigration status.
FAQs About Being a Student in Colorado
How does the cost of living in Colorado stack up?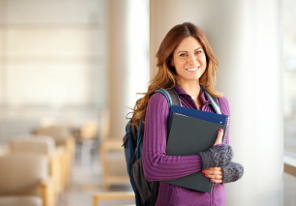 Living expenses in Colorado are higher than the national average. In this state, a studio apartment rents for $1,068 per month, on a median basis. For a one-bedroom place, you can expect to pay $1,196 per month.
Can students get a break on transportation expenses?
Public transit systems in Denver, Colorado Springs, and Grand Junction have deals with certain colleges to allow students to get unlimited-ride passes. The cost is built into the students' school fees. And the Transfort system in Fort Collins is currently fare-free due to the COVID-19 pandemic.
What else is important for Colorado students to know?
Colorado features more than 270 public libraries that provide access to books, databases, and other resources to support your learning. Some libraries offer a free service where students can get reference librarians' help with research projects. This help is provided via virtual means.
---
Colorado Schools
Sponsored Listings
Automotive Technology
Collision Repair and Refinishing
Diesel Technology
Heating, Ventilation, and Air Conditioning (HVAC)
Welding Technology
Aviation Electronics Technology (Avionics)
Aviation Maintenance Technology
---
---
Colorado Industry Information
In Colorado, a wide range of industries are expanding and generating new opportunities for residents. Thriving sectors include manufacturing, technology, social assistance, and more.
Fastest-Growing Industries
Here are the sectors that should see the greatest employment growth between 2019 and 2029, according to the Colorado Department of Labor and Employment:
Warehousing and storage (33.8%): Facilities that keep perishable items and other goods properly stored and secured are expected to need additional staff in the years ahead.
Couriers and messengers (25.2%): More jobs are projected to become available for workers who pick up and deliver small parcels throughout Colorado.
Professional, scientific, and technical services (23.1%): Workers who provide legal, accounting, advertising, translation, architectural, computer, and other services will likely see increased demand for their expertise.
Social assistance (21.5%): The ongoing need to support Colorado residents dealing with challenges related to employment, housing, child care, and food will generate more job opportunities for social workers, human services assistants, and others.
Chemical manufacturing (19.5%): This sub-sector comprises facilities that use chemical processes to turn raw materials into finished products.
Careers Related to the Industries Above
Average Annual Wages
Architectural & civil drafters

Child, family & school social workers

Chemical technicians

Industrial truck & tractor operators

Couriers & messengers
Other Key Industries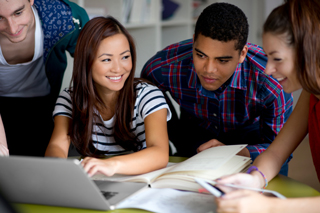 According to the Colorado Office of Economic Development and International Trade, some other sectors propelling the state forward include:
Advanced manufacturing: Almost 6,000 Colorado companies focus on producing things like aerospace components, food and beverage products, biomedical devices, and wind turbines. A dozen of America's 500 biggest public manufacturers have operations here.
Aerospace and defense: Colorado has a huge aerospace industry. Companies here are coming up with innovations related to robotics, satellite navigation, uncrewed vehicles, and more. The state is also home to many military assets, including the U.S. Air Force Academy and the North American Aerospace Defense Command (NORAD).
Creative services: This is the number one state for the percentage of people who participate in the arts. Not surprisingly, it also has a high concentration of workers in design, publishing, film, and the performing arts.
Technology: Many tech firms in Colorado are involved in cybersecurity, advanced electronics, web development, and other areas. And a CompTIA report estimates that between 2018 and 2028, the number of tech jobs in this state will grow by 25 percent—the third-highest rate in the country.
Tourism: Millions of people from around the world come to Colorado to enjoy world-class skiing, hiking, biking, river rafting, and many other outdoor activities. Tourism is the second-biggest industry in the state, supporting over 165,000 jobs.
Careers Related to the Industries Above
Average Annual Wages
Aerospace engineers

Computer systems analysts

Hotel managers

Graphic designers

Welders
Career Information
Career sectors like technology, health care, and business feature some of Colorado's most promising opportunities. Many of the highest-paying or most in-demand occupations require training beyond high school.
Job Growth
9.5% from 2019 to 2029
Job Openings
Yearly Average
Average Salary
(all occupations)
Population

Number of Employers

Key Industries
Advanced manufacturing, aerospace and defense, creative services, technology, tourism
Sources
Colorado Department of Labor and Employment
U.S. Bureau of Labor Statistics
U.S. Census Bureau
Colorado Office of Economic Development and International Trade
Fastest-Growing Careers
According to the Colorado Department of Labor and Employment, the following opportunities are projected to see the most rapid employment growth from 2019 to 2029. Yearly wages are state-specific estimates from the Bureau of Labor Statistics (BLS).
Information security analysts (41.9%): Implement measures to keep computer systems safe from unauthorized access and develop procedures to recover from disasters. A bachelor's degree is the usual requirement.
Average yearly wage: $104,510
Personal care aides (37.7%): Help elderly or disabled clients with everyday activities like getting dressed, preparing meals, and washing clothes. Agencies usually offer training to new hires.
Average yearly wage: $28,020
Statisticians (35.8%): Apply advanced mathematical techniques to data to find meaningful insights that can help organizations make better decisions. Most private-sector positions require a master's degree.
Average yearly wage: $86,540
Health specialties teachers, post-secondary (35.7%): Teach college-level courses in medicine, pharmacy, dentistry, public health, or laboratory technology. A doctoral degree is generally necessary.
Average yearly wage: $147,460
Applications software developers (32.5%): Design and modify programs and mobile apps that consumers and businesses use, such as photo editors, video games, word processors, and more. A bachelor's degree is good preparation for this career, but not all employers require one.
Average yearly wage: $111,540
Good-Paying Careers With the Most Yearly Job Openings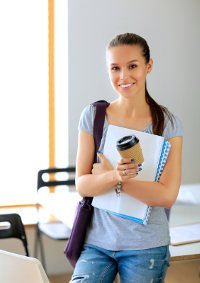 Thousands of well-paying positions open up in Colorado every year, and post-secondary training can help you prepare to go after them. The occupations in this section tend to pay above the state average wage and are expected to have a large number of average annual openings between 2019 and 2029, based on state projections and BLS wage data. Applications software developers (listed above) qualify, but here are a few additional examples:
Business operations specialists (5,632 yearly openings): Provide organizations with specialized assistance in areas like e-commerce, sustainability, energy auditing, customs brokering, security management, or disaster recovery. You will likely need a bachelor's degree.
Average yearly wage: $87,360
Accountants and auditors (4,646 yearly openings): Track the funds moving in and out of an organization and make sure all financial records are accurate, complete, and in line with applicable regulations. A bachelor's degree is the minimum requirement.
Average yearly wage: $82,930
General and operations managers (4,366 yearly openings): Propel an organization forward by setting policies, organizing staff, and coordinating day-to-day activities. In addition to a bachelor's degree, most general and operations managers have several years of industry experience.
Average yearly wage: $134,480
Registered nurses (4,260 yearly openings): Carry out a wide variety of tasks related to supporting medical patients' well-being. You can qualify for a license from the Colorado State Board of Nursing by graduating from an approved program and passing a national exam.
Average yearly wage: $76,230
Market research analysts (2,993 yearly openings): Collect and assess data on sales trends and market conditions to advise companies about what products are likely to sell and what prices should be charged for them. A bachelor's degree can get you started.
Average yearly wage: $76,020
---
Colorado Is Where Your Better Future Can Begin
Post-secondary education can help you capitalize on many of the most promising opportunities in this state. Vocational colleges and trade schools in Colorado offer the kind of skills-focused programs that can help you get ahead.