Colleges and Trade Schools in Orange County
By Publisher
| Published
| Last Updated
Career colleges and trade schools in Orange County teach students the workforce-ready skills sought by employers. Vocational education can help you take advantage of growing opportunities in prominent county industries, such as health care, technology, and more!

Online
Programs Available
---
Education & Training in Orange County
Students at colleges, universities, and vocational schools in Orange County can enjoy a host of advantages that may not be immediately obvious.
Key Benefits of the Area for College Students
Greater security: A study by the Public Policy Institute of California found that among all 58 counties in the state, Orange County had the fifth-lowest rate of violent crime per 100,000 residents.
Potential for personal growth: Orange County ranks as the ninth most diverse county in California. Studying and living among people from a broad mix of backgrounds can help you develop a more informed worldview.
A steady job market: As of October 2020, the unemployment rate in Orange County was 1.5 percentage points lower than the overall statewide rate.
Costs
Your educational expenses will depend on a range of factors, including the institution you choose and the program you pursue. Below are the median tuition rates at four-year schools in Orange County, according to Data USA:
Public schools: $3,423 (in-state); $12,783 (out-of-state)
Private schools: $22,100
---
---
Trade School Accreditation
Being nationally or regionally accredited by an agency recognized by the U.S. Department of Education is important for two reasons. First, it is your assurance that the school has met or exceeded an independent agency's established standards of quality. And second, it means students at that school can benefit from federal financial aid.
Post-secondary schools in California can be accredited by several different organizations. In some cases, they also need state approval to operate.
Financial Aid for Orange County Students
In addition to financial aid programs offered by the federal and state governments, Orange County students may be eligible for scholarships that can help them manage their educational expenses.
Here are a few local organizations that provide information on potential funding sources:
FAQs About Being a Student in Orange County
What are rental costs like in Orange County?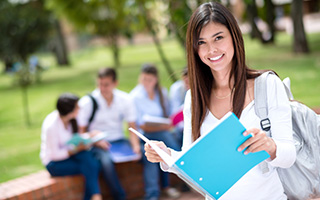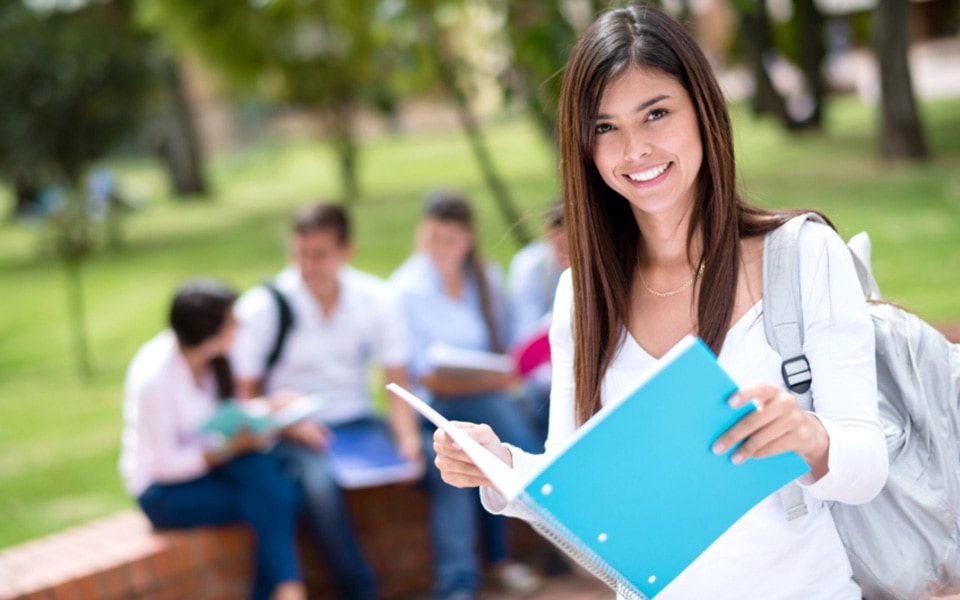 The median monthly rent on a studio apartment in Orange County is $1,605, while a one-bedroom unit rents for a median of $1,636. Those amounts are higher than both the statewide and nationwide medians.
What are the options for mass transit?
The Orange County Transportation Authority (OCTA) offers bus service on 99 routes throughout the county. College and university students can get discounted or free passes, depending on the school they attend.
In addition, the Metrolink regional train system connects Orange, Ventura, Riverside, San Bernardino, Los Angeles, and San Diego counties. It offers students a 25-percent discount on passes.
What else should students be aware of?
OC Public Libraries has an electronic division that offers a large collection of books, magazines, newspapers, government documents, and other resources. You can access the system using your regular OC Public Libraries card.
---
Orange County Schools
Sponsored Listings


Automotive Technician
Business Office Administration
Criminal Justice
Dental Assistant
Heating, Ventilation, and Air Conditioning
Medical Assistant
Medical Billing and Insurance Coding
---


Business Management
Business Management - Online
Certified Nurse Assistant
Criminal Justice
Diagnostic Medical Sonography (Ultrasound)
Health & Fitness Trainer
Health Care Management - Online
Hemodialysis Technician
Information Technology
Medical Administrative Specialist
Medical Assisting
Occupational Therapy Assistant
Respiratory Therapy - Online
Veterinary Technology
Veterinary Technology - Online
Web Development Programming
---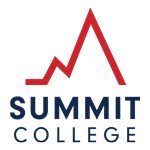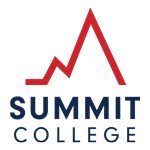 Electrician
HVAC
Welding Basic
---
---
Industry Information
Orange County features a broad array of industries that support the region's economic growth. Good prospects can be found in health care, technology, and other fields.
Fastest-Growing Industries
Projections from the State of California Employment Development Department (EDD) show that in Orange County, the following sectors should expand the fastest between 2016 and 2026:
Warehousing and storage (34%): More staff will be needed within Orange County buildings dedicated to storing refrigerated goods and other products.
Ambulatory health care services (21.2%): A rising number of opportunities are expected in facilities that provide outpatient services like dental care, diagnostic imaging, and physical therapy.
Nursing and residential care facilities (20.9%): As more people move into specialized care homes, the demand for nurses and other professionals to look after residents' needs will continue to grow.
Specialty trade contractors (20.6%): Workers with the skills to complete specific construction-related tasks like electrical or plumbing work will likely experience greater demand for their abilities.
Social assistance (19.1%): The ongoing need to help people deal with unemployment, food insecurity, and other social challenges will generate more job openings for workers with relevant expertise.
Careers Related to the Industries Above
Average Annual Wages
Social service managers

Electricians

Licensed vocational nurses

Dental assistants

Industrial truck & tractor operators
Other Key Industries
According to Location OC, some of the most prominent sectors in Orange County include:
Tourism: With world-class beaches, theme parks, and other attractions, it's hardly surprising that tourism is a major economic driver for Orange County. According to a Tourism Economics report, this sector sustains around eight percent of all jobs in the county.
Action sports apparel and gear: Many Orange County companies are known for producing sunglasses, performance clothing, beachwear, skateboarding shoes, and other related products. Oakley, Quiksilver, Vans, and Hurley are all headquartered here. Oakley alone employs 1,700 people in the region.
Technology: A CBRE report notes that between 2018 and 2019, high-tech employment in Orange County grew by 7.7 percent, which amounted to 2,933 new jobs. Regional employers in this space include Blizzard Entertainment, Kingston Technology, Conexant Systems, and Mindspeed Technologies.
Life sciences: Close to 45,000 people worked in Orange County's life sciences sector in 2017, according to a report by the California Life Sciences Association and PwC. Roughly half of those workers had jobs with device, diagnostic, or instrument companies. Others were involved with biorenewables and biopharmaceuticals.
Careers Related to the Industries Above
Average Annual Wages
Software developers

Fashion designers

Biochemists

Lodging managers

Restaurant managers
Career Information
Occupations related to energy, transportation, and health care are among the most rapidly expanding careers in Orange County. Sectors like business and skilled trades also offer promising prospects.
Job Growth
9.3% from 2016 to 2026
Job Openings
Yearly Average
Average Salary*
(all occupations)
Population

Number of Employers

Key Industries
Tourism, action sports apparel and gear, technology, life sciences
Sources
State of California Employment Development Department
U.S. Bureau of Labor Statistics
U.S. Census Bureau
Location OC
Fastest-Growing Careers
According to the EDD, the following occupations are expected to have the most rapid employment growth in Orange County from 2016 to 2026. Yearly wages are based on Bureau of Labor Statistics (BLS) estimates for the Los Angeles-Long Beach-Anaheim metro area, which encompasses both Orange County and Los Angeles County.
Solar photovoltaic installers (106.8%): Install, test, and maintain the systems that collect energy from the sun to generate electricity. Certification from the North American Board of Certified Energy Practitioners (NABCEP) can boost your employment prospects.
Average yearly wage: $44,480
Transportation attendants, except flight attendants (41.2%): Look after passengers traveling via train, bus, or ship by serving food or drinks, answering inquiries, or explaining how to use safety equipment. Training is generally done on the job.
Average yearly wage: $32,920
Home health aides (40.6%): Make life easier for those with disabilities or other impairments by helping with personal care tasks such as bathing and dressing. You must complete a state-approved program to become certified by the California Department of Public Health.
Average yearly wage: $29,470
Gaming dealers (40%): Keep table games running smoothly by collecting cash or chips from players and distributing cards and winnings. You will need a license from a tribal gaming agency or the California Gambling Control Commission.
Average yearly wage: $27,080
Captains, mates, and pilots of water vessels (38.5%): Be responsible for the operation of a ship, ferry, or other ocean-going vessels. A license from the U.S. Coast Guard is required.
Average yearly wage: $79,150
Good-Paying Careers With the Most Yearly Job Openings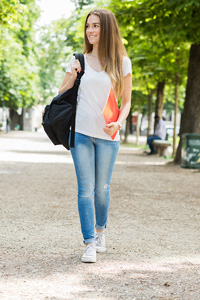 Numerous well-paying positions become open in Orange County annually. However, you'll need post-secondary training to qualify for many of them. Based on BLS wage estimates and EDD projections, here are some of the top examples.*
General and operations managers (2,718 yearly openings): Direct and oversee the day-to-day functions of an organization. Most of these professionals have bachelor's degrees as well as several years of industry experience.
Average yearly wage: $138,740
Accountants and auditors (1,711 yearly openings): Track an individual or organization's financial activities and ensure all documentation complies with applicable laws. A bachelor's degree is commonly required.
Average yearly wage: $81,310
Carpenters (1,652 yearly openings): Use wood and other materials to create, install, and repair various structures. You can learn the basic skills through a trade school program.
Average yearly wage: $63,870
Registered nurses (1,471 yearly openings): Become a front-line provider of essential care to patients in hospitals, clinics, nursing homes, and other settings. In order to be authorized by the California Board of Registered Nursing, you'll have to graduate from an approved program and pass a national licensing exam.
Average yearly wage: $106,190
Business operations specialists (1,453 yearly openings): Concentrate on specialized functions like continuity planning, e-commerce, security management, or customs brokering. A bachelor's degree is the typical educational requirement.
Average yearly wage: $81,650
---
Streamlined Training for New Opportunities
With career-directed programs designed to meet the needs of today's industries, trade schools in Orange County are where many people take their first steps toward a more successful future.
---
* Salary information is based on Bureau of Labor Statistics (BLS) data for the Los Angeles-Long Beach-Anaheim metropolitan area, which includes Orange County and Los Angeles County.