Colleges and Trade Schools in Orange County, California
By Publisher
| Published
| Last Updated
Career colleges and trade schools in Orange County teach students the workforce-ready skills sought by employers. Vocational education can help you take advantage of growing opportunities in prominent county industries, such as health care, technology, and more!
---
Education & Training in Orange County
Students at colleges and trade schools in Orange County can enjoy a host of advantages, including streamlined programs that teach the career-focused skills that area employers are looking for.
Imagine preparing for a good-paying vocation with plenty of opportunities in a beautiful and thriving part of California. You can make it happen. Many colleges in Orange County help students like you learn employable skills for booming industries like healthcare and technology. And while you work toward an in-demand career, you can enjoy the world-famous California lifestyle and the region's outstanding recreational activities. So it's time to get started. Discover Orange County trade schools and career colleges near you.
---
Orange County Trade Schools
Sponsored Listings
Automotive Technician
Business Office Administration
Criminal Justice
Dental Assistant
Heating, Ventilation, and Air Conditioning
Medical Assistant
Medical Billing and Insurance Coding
Business Management
Business Management - Online
Certified Nurse Assistant
Criminal Justice
Diagnostic Medical Sonography (Ultrasound)
Health & Fitness Trainer
Health Care Management - Online
Hemodialysis Technician
Information Technology
Medical Administrative Specialist
Medical Assisting
Occupational Therapy Assistant
Respiratory Therapy - Online
Veterinary Technology
Veterinary Technology - Online
Web Development Programming
---
---
Costs
Your educational expenses will depend on a range of factors, including the institution you choose and the program you pursue. Below are the median tuition rates at four-year schools in Orange County, according to Data USA:
Public schools: $3,423 (in-state); $12,783 (out-of-state)
Private schools: $22,100
Trade School Accreditation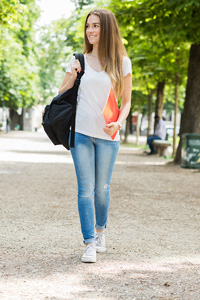 Being nationally or regionally accredited by an agency recognized by the U.S. Department of Education is important for two reasons. First, it is your assurance that the school has met or exceeded an independent agency's established standards of quality. And second, it means students at that school can benefit from federal financial aid.
Post-secondary schools in California can be accredited by several different organizations. In some cases, they also need state approval to operate.
Financial Aid for Orange County Students
In addition to financial aid programs offered by the federal and state governments, Orange County students may be eligible for scholarships that can help them manage their educational expenses.
Here are a few local organizations that provide information on potential funding sources:
FAQs About Being a Student in Orange County
What are rental costs like in Orange County?
The median monthly rent on a studio apartment in Orange County is $1,605, while a one-bedroom unit rents for a median of $1,636. Those amounts are higher than both the statewide and nationwide medians.
What are the options for mass transit?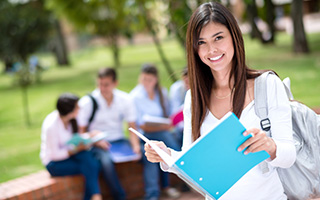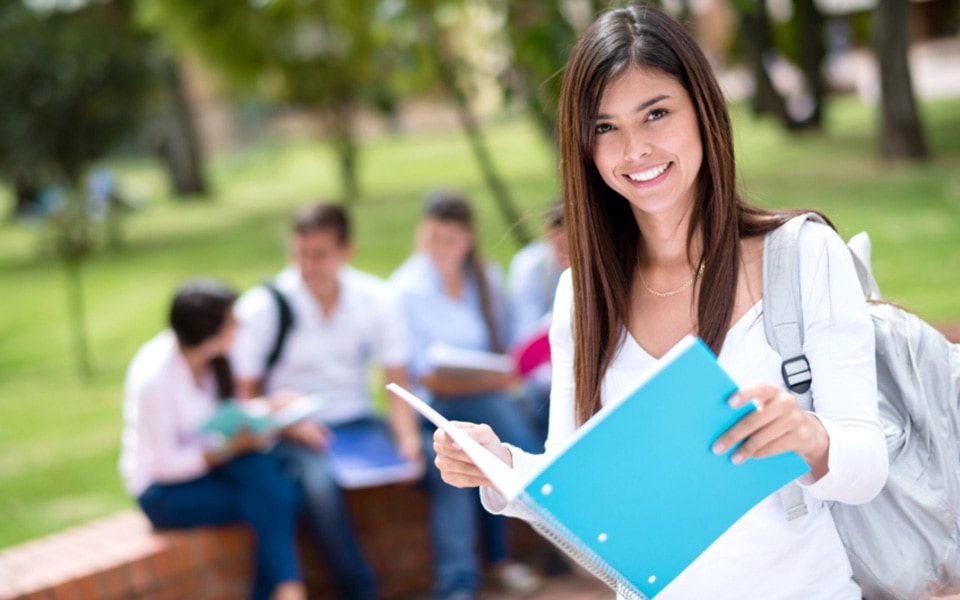 The Orange County Transportation Authority (OCTA) offers bus service on 99 routes throughout the county. College and university students can get discounted or free passes, depending on the school they attend.
In addition, the Metrolink regional train system connects Orange, Ventura, Riverside, San Bernardino, Los Angeles, and San Diego counties. It offers students a 25-percent discount on passes.
What else should students be aware of?
OC Public Libraries has an electronic division that offers a large collection of books, magazines, newspapers, government documents, and other resources. You can access the system using your regular OC Public Libraries card.
---
Streamlined Career Training for New Opportunities
With career-directed programs designed to meet the needs of today's industries, trade schools in Orange County are where many people take their first steps toward a more successful future.