3 of Modesto's Most Promising Industries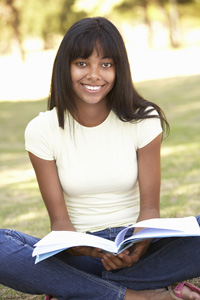 California's San Joaquin Valley has been a major agricultural region for a long time. But it's starting to become known for the success of many additional industries. And Modesto, which is the largest city in the valley's Stanislaus County, is especially primed for new growth and prosperity across a variety of sectors.
Modesto has already grown to over 210,000 residents. According to Opportunity Stanislaus, the population of the entire county is growing and is home to a number of private and public colleges.
Stanislaus County is expecting a level of growth that will likely create a big demand for qualified business professionals, criminal justice specialists, and culinary pros. After all, the Modesto Chamber of Commerce says the city's vibrant downtown continues to be revitalized, and new restaurants are being added to an existing base of about 200 dining establishments.
But a few of the most extraordinary career sectors in this region include:
1. Health and Medical Care
Stanislaus County's health care sector has been a leading generator of jobs in the region for many years. In fact, Opportunity Stanislaus says at least 14,480 Californians are directly employed by the sector. And the City of Modesto's website notes that the area has at least four major medical centers, providing many great career opportunities.
Great opportunities exist throughout this industry, particularly for those with skills in areas like dental or medical assisting, nursing, respiratory therapy, and pharmacy technology. Plus, a lot of medical and biotech companies need qualified IT specialists, network administrators, and software developers as part of their innovation and data security efforts.
2. Renewable Energy
Opportunity Stanislaus points out that with more than 260 days of sunshine per year, Modesto and the surrounding region is well-suited for the generation of solar power. As a result, Stanislaus County is home to several solar energy companies. In addition, efforts are also being put into the development of biofuels, biomass energy, and more energy-efficient building construction. It's all helping to spur demand for qualified professionals like industrial and electrical engineering technicians, green-energy HVAC specialists, and environmental construction project managers.
3. Manufacturing and Food Processing
In 2010, manufacturing was the largest economic sector in Stanislaus County, according to Opportunity Stanislaus. And it continues to be a very strong industry. When you add in the region's well-established food processing industry, this whole sector represents an amazing number of related career possibilities. Two of the most intriguing examples include the vocational areas of industrial maintenance technology and drafting and design technology, which are both important for the planning and operation of factories and other industrial facilities.
---