Fresno, California
Trade Schools, Colleges & Universities
By Publisher
| Published
| Last Updated
Fresno trade schools specialize in helping students gain the skills and expertise they need to pursue enjoyable careers in a range of different industries. No matter what path you choose, you can get the education you need to stand out in today's job market and enjoy the unique benefits of training in this part of California.
---
Education & Training
Trade schools and colleges in Fresno offer the kind of skills-based training that can help you prepare for a vast range of satisfying opportunities.
Key Benefits of the Area for College Students
Young population: In Fresno, the median age is 32.7, much lower than both the California and national medians (37 and 38.5, respectively).
A fascinating mix of perspectives: Fresno is among the top 10 most diverse cities in the country. Engaging with people of diverse backgrounds can boost your understanding of the world and your ability to succeed in school and your future career.
Opportunities for work experience: Along with several private companies, Fresno County offers students the chance to develop career skills through paid or unpaid internships.
Costs
Your educational expenses will ultimately depend on factors like the type of program you take and the type of institution you attend. Below are the median tuition rates at four-year schools in Fresno, according to Data USA:
Public schools: $5,742 (in-state); $17,622 (out-of-state)
Private schools: $19,319
---
---
FAQs About Being a Student in Fresno
What are living costs like in Fresno?
Fresno made the list of U.S. cities with the lowest cost of living. Housing is an especially good bargain: In the Fresno metro area, the median rent for a one-bedroom apartment is $771 per month, compared to the California median of $1,291.
How's the transportation situation?
You generally won't spend a ton of time in traffic. Fresno's average commute time is lower than the U.S. average (22.2 minutes vs. 26.9 minutes).
In addition, the city is well served by a public transit system that features more than 100 buses on 16 different routes. And work is underway on a high-speed rail link that will connect Fresno with communities all over the state.
What is there to do outside of school?
Fresno is renowned as a foodie heaven, with restaurants, food trucks, and farmer's markets that feature fresh local produce throughout the year. Students can also enjoy arts festivals, museums, theaters, and galleries. Plus, the city is only a short distance from Yosemite, King's Canyon, and Sequoia national parks, where recreational options abound.
---
Fresno Schools
Sponsored Listings
Criminal Justice
Dental Assistant
Heating, Ventilation, and Air Conditioning
Medical Assistant
Pharmacy Technician
Aviation Maintenance Technology
Business Office Administration
Criminal Justice: Corrections
Dental Assistant
Electrical Technology
Heating, Ventilation, Air Conditioning and Refrigeration
Maintenance Technician
Medical Assistant
Medical Office Administration
Pharmacy Technology
Veterinary Assisting
---
---
Industry Information
Industries like health care, construction, agriculture, and information technology provide all sorts of good careers in the Fresno area.
Fastest-Growing Industries in Fresno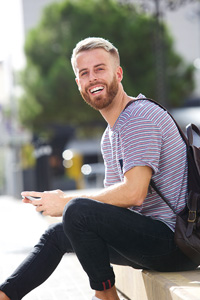 Estimates from the State of California Employment Development Department (EDD) show that in the 2016-to-2026 period, the following sub-sectors should experience the fastest rates of growth in Fresno County:
Social assistance (28.7%): Throughout the region, there's a growing need for a range of different specialists to assist people who are dealing with unemployment, addiction, mental health issues, and more.
Waste management and remediation services (23.1%): This sector includes workers involved in collecting and sorting trash and recyclable materials as well as those who specialize in cleaning up contaminated soil, water, or buildings.
Ambulatory health care services (22.3%): As this important sector expands, opportunities will continue to multiply for a wide variety of health care professionals who deliver essential services outside of a hospital setting.
Specialty trade contractors (19.8%): Building, renovating, and repairing buildings and other structures is a booming industry in Fresno. Skilled tradespeople like carpenters and plumbers will likely see a great demand for their services in the years ahead.
Nursing and residential care facilities (18.4%): As the population ages and more people require a higher level of care, workers with the right set of skills could fill a crucial need in Fresno.
Careers Related to the Industries Above
Average Annual Wages
Social services managers

LVNs

Plumbers

Waste collectors

Nursing assistants
Other Key Industries
The Fresno County Economic Development Corporation (EDC) says that some notable sectors powering Fresno's economy include:
Logistics: With a central location in California, Fresno is well-connected by highway and rail lines to large markets like Sacramento, Silicon Valley, and Los Angeles. As companies take advantage of being able to offer next-day delivery to tens of millions of customers, job opportunities in this industry should grow.
Manufacturing: According to the EDC, more than 27,000 people throughout Fresno County work in this emerging sector. Employment grew by close to six percent between 2017 and 2018 alone.
Agriculture: Fresno is one of America's top counties for agricultural production. Over $7 billion is generated every year by growing and harvesting fruits, vegetables, nuts, and more.
Information technology: More than 500 tech-related companies throughout the county specialize in areas as diverse as market research and farm management. And around 100 of those companies are located in the center of Fresno.
Careers Related to the Industries Above
Average Annual Wages
Software developers

Logisticians

PC support specialists

Machinery mechanics

Heavy truck drivers
Career Information
Many of Fresno's best opportunities can be found in the health care, skilled trades, business, and education fields.
Job Growth
9.7% from 2016 to 2026
Job Openings
Yearly Average
Average Salary
(all occupations)
Population

Number of Employers

Key Industries
Agriculture, health care, manufacturing, logistics, information technology
Sources
State of California Employment Development Department
U.S. Bureau of Labor Statistics
U.S. Census Bureau
Fresno County Economic Development Corporation
Fastest-Growing Careers
According to EDD projections, the occupations below are expected to see the highest rates of job growth in Fresno County between 2016 and 2026. Wage information is based on 2019 Bureau of Labor Statistics (BLS) data for the county.
Physical therapist assistants (42.9%): Carry out physical therapists' treatment plans by helping patients perform specific stretches and exercises to reduce pain and improve movement. You'll need an associate degree along with a state license.
Average yearly wage: $65,750
Physician assistants (40%): Evaluate patients, diagnose illnesses, prescribe medications, and provide other treatments, all under the supervision of a doctor. A master's degree and a state license are required.
Average yearly wage: $122,870
Reinforcing iron and rebar workers (40%): Install steel bars in concrete forms to strengthen walls, posts, highways, bridges, and other structures. Training is usually done through an apprenticeship.
Average yearly wage: $51,770
Personal care aides (38%): Make life easier for people with disabilities or other challenges by helping with basic tasks like bathing, dressing, cleaning, cooking, and shopping. You can get started in this field with just a high school diploma.
Average yearly wage: $25,890
Physical therapist aides (36.4%): Perform tasks that help keep a physical therapy practice going, such as cleaning and stocking treatment areas, washing linens, and scheduling patient sessions. Most training is done on the job.
Average yearly wage: $29,130
Good-Paying Careers With the Most Yearly Job Openings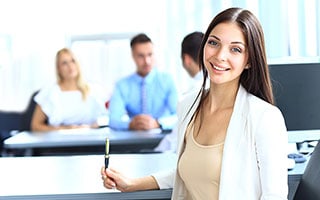 With post-secondary training, you can be prepared to pursue one of the hundreds of jobs that become available in Fresno each year—and that pay more than the average wage for the county. Here are a few of the top examples, based on EDD projections for 2016 to 2026 and BLS wage data from 2019.
Registered nurses (476 yearly openings): Play a pivotal role in patient care's front lines. In order to get the required state license, you'll need to complete an associate or bachelor's degree program and pass a national exam.
Average yearly wage: $105,880
General and operations managers (469 yearly openings): Guide an organization's progress by coordinating the people and activities within different departments. A bachelor's degree and a few years of relevant industry experience are usually required.
Average yearly wage: $110,640
Elementary school teachers (285 yearly openings): Create lesson plans, evaluate student work, and coordinate activities like field trips, club meetings, or sports events. A bachelor's degree and a state teaching license are necessary to work in California's public schools.
Average yearly wage: $80,970
Accountants and auditors (201 yearly openings): Maintain an organization's financial records and ensure all documentation is in line with government regulations. Most people in this occupation have bachelor's degrees.
Average yearly wage: $67,000
Electricians (164 yearly openings): Install and service the electrical systems that provide essential power for homes, schools, hospitals, businesses, factories, and more. An apprenticeship is the usual route into this career.
Average yearly wage: $61,380
---
Career and Technical Education Creates Opportunity
Fresno trade schools often make it more convenient for students in this region to learn industry-relevant skills for better jobs.